To celebrate 100 years since Nanna Ditzel's birth and as a tribute to her design legacy, the Arkade Dining Chair is launching in a special Anniversary Edition.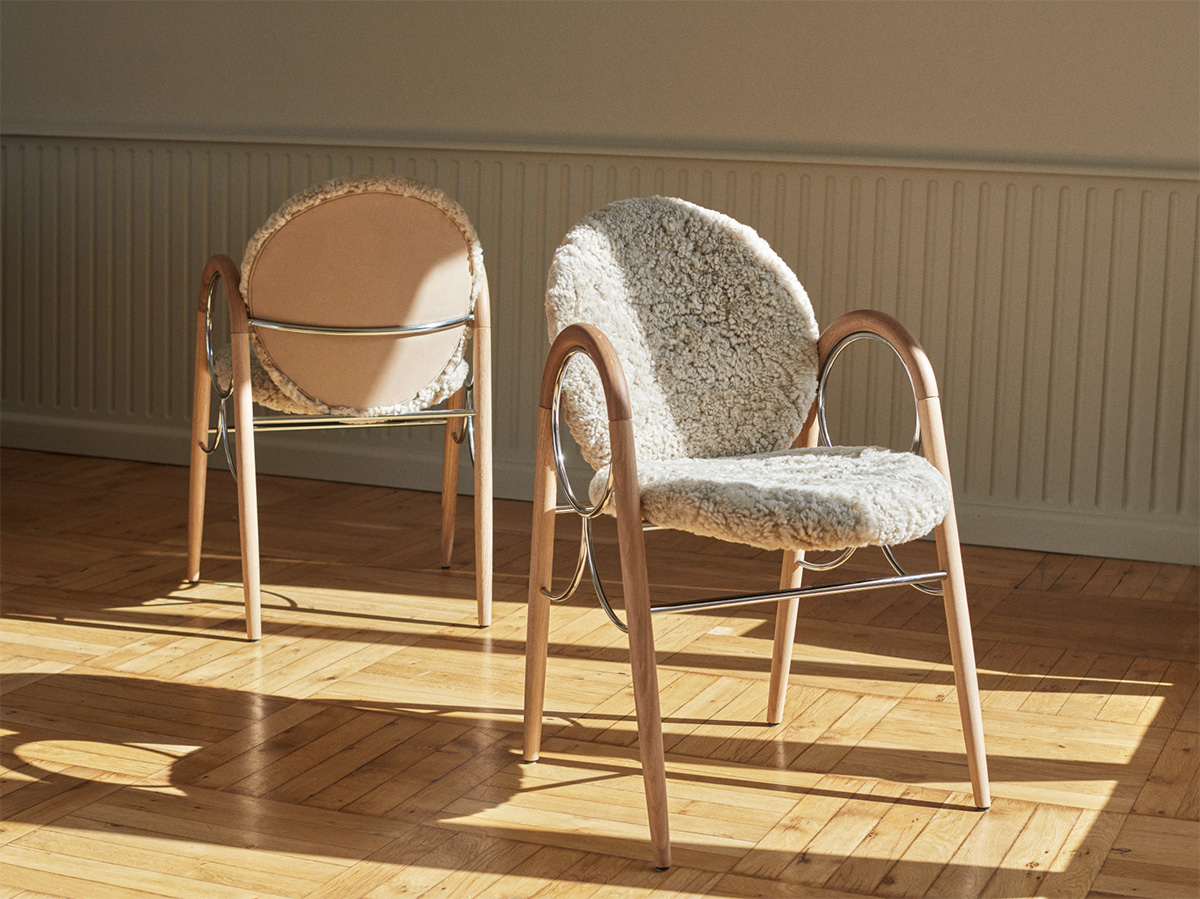 Sculptural Seating
The Anniversary Edition is created in white oiled oak, supported by a chrome frame, with a back of Sørensen leather and a seat of Australian sheepskin. Complete with a silver engraving of authenticity, the chair is a tribute that celebrates Ditzel's expressive design style.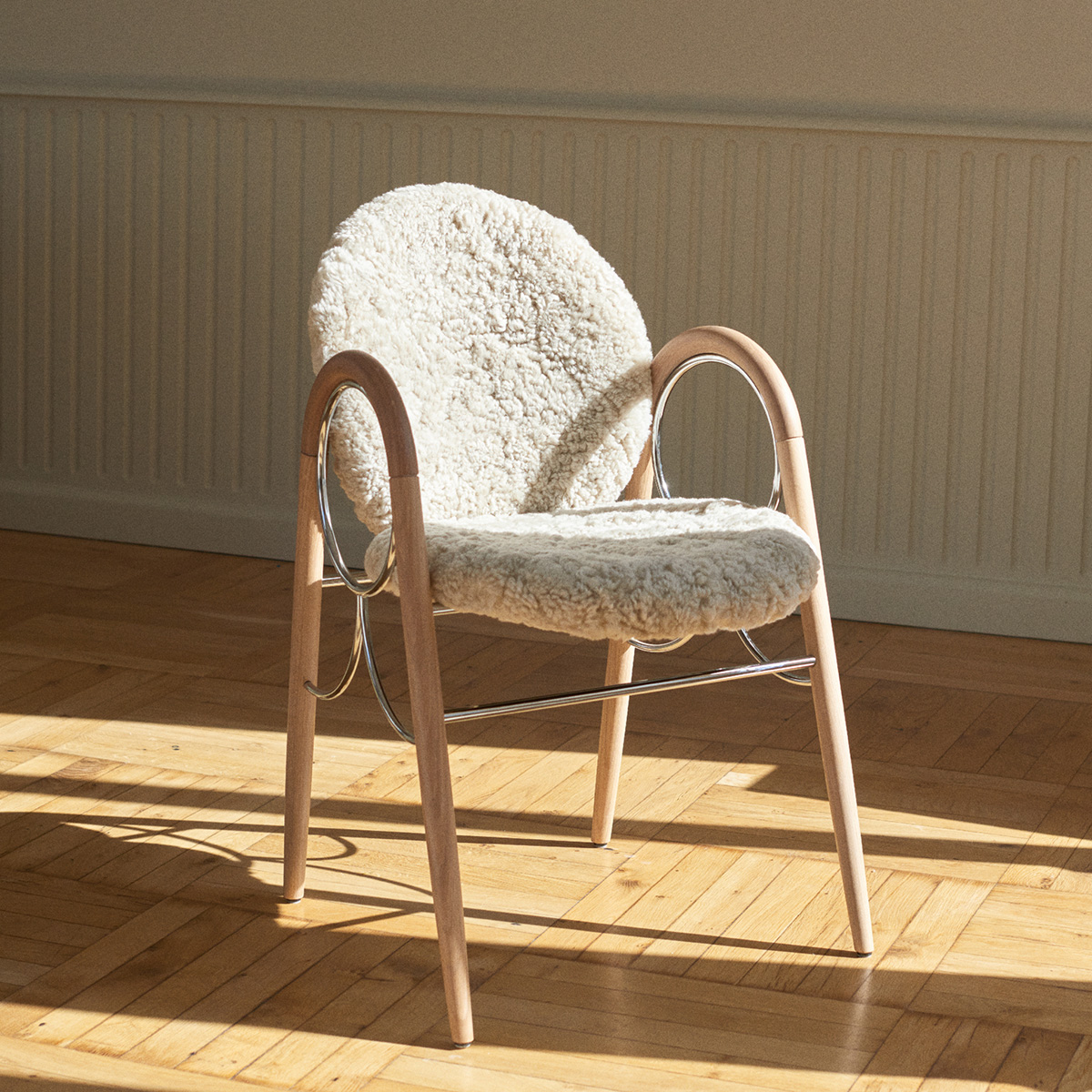 Timeless Design
The arcs offer an allusion to classic architecture that speaks to the roots of timeless design and the strong foundations beneath aesthetic choices, while their repetition creates a sense of timelessness that combines effortlessly with the flow of the wood.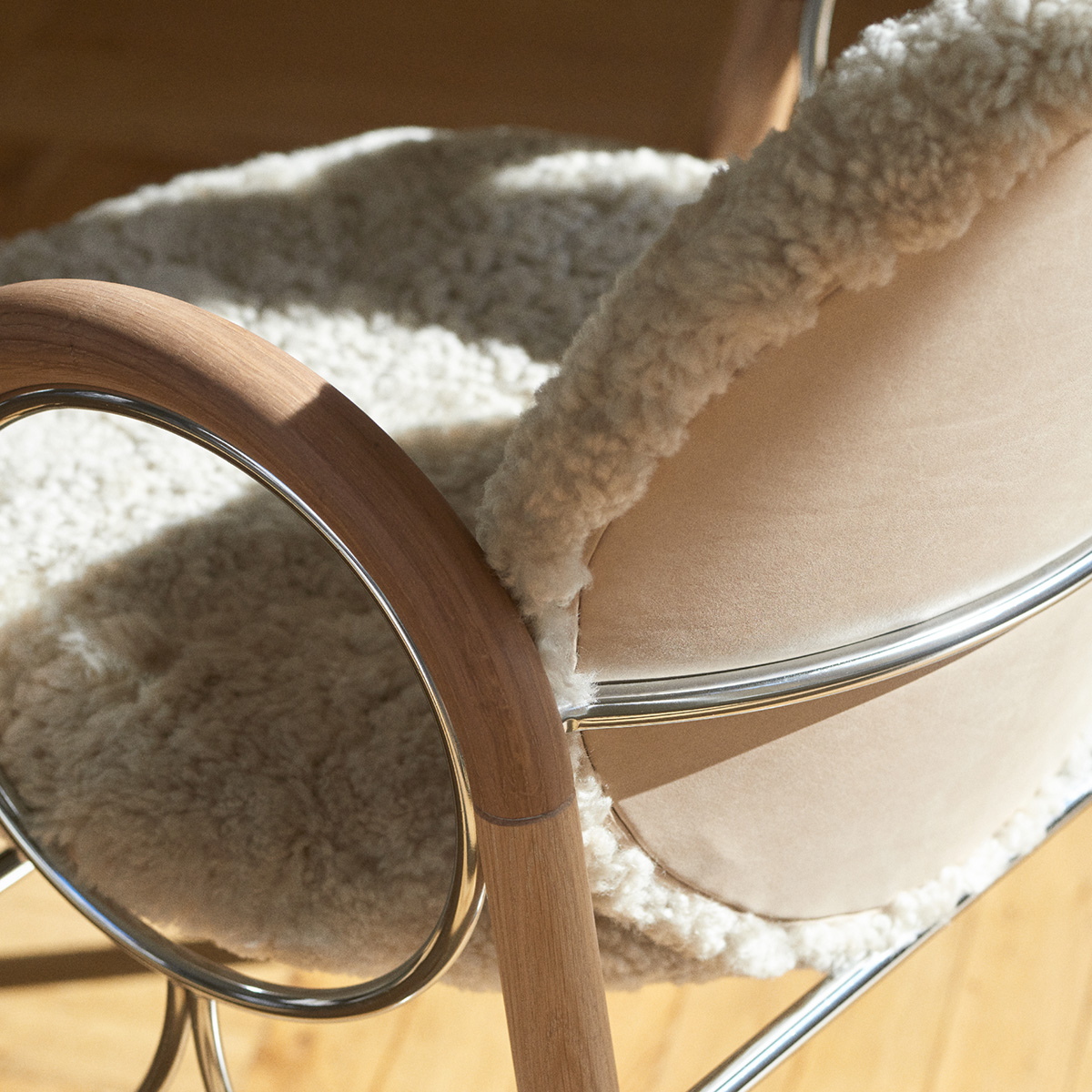 A Tribute to Nanna Ditzel
The Anniversary Edition is a tribute to Nanna Ditzel's playful spirit. Her work has always been courageous and expressive, mirroring her colourful personality and refusal to stick to conventional expectations. All forms of her design legacy reflect this innate ability to challenge.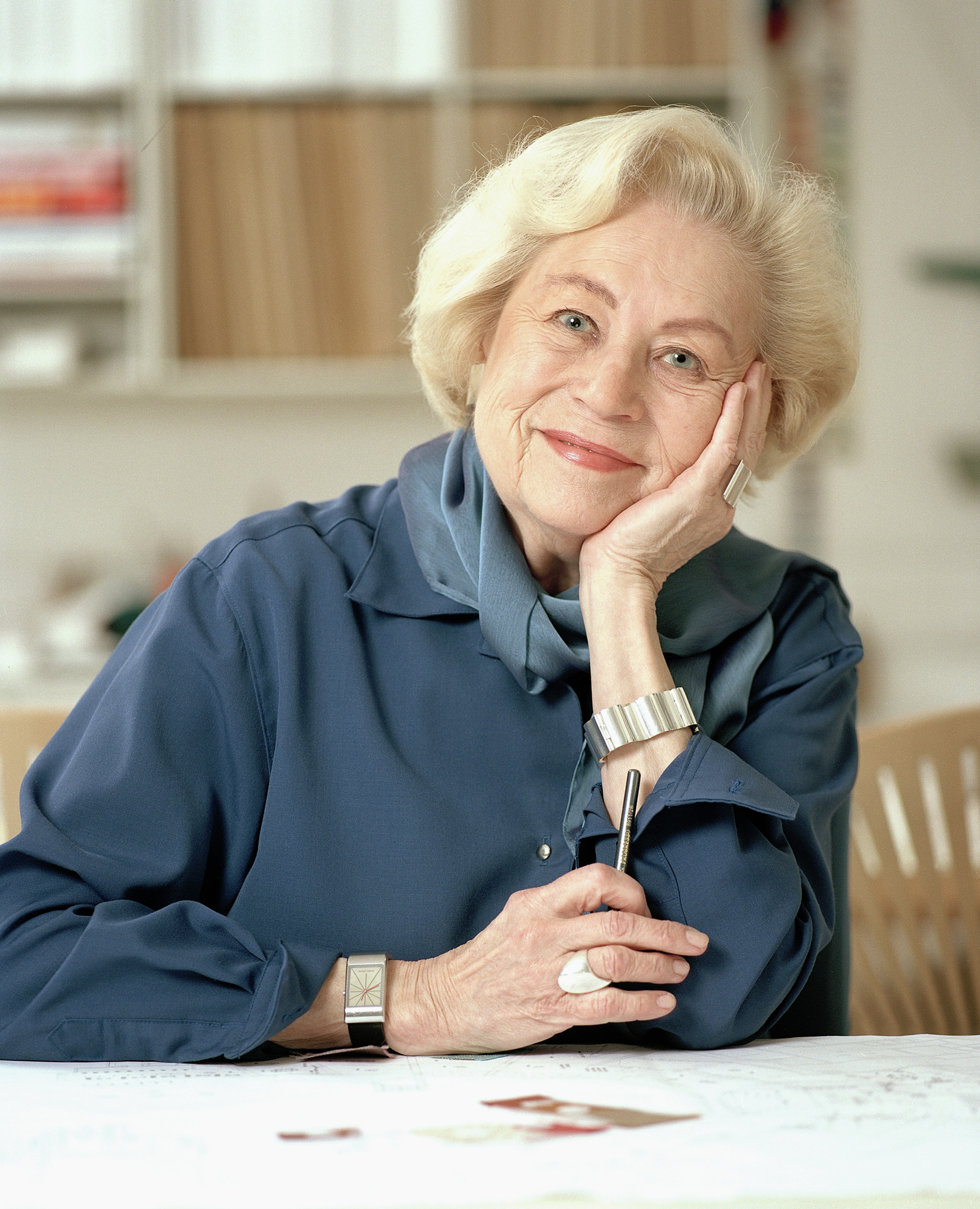 Exclusive Edition Honouring Ditzel
Every chair is mounted with a stainless steel plate that contains Nanna Ditzels signature as a certificate of authenticity. The plate is discretely placed under the seat.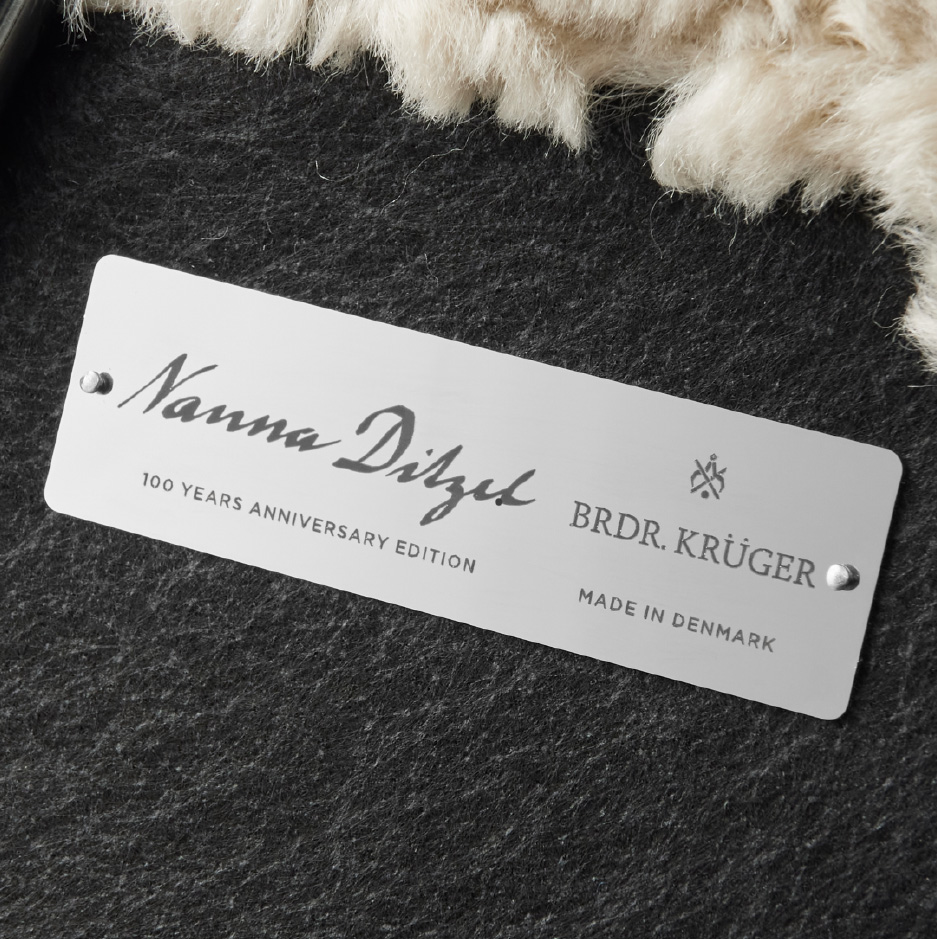 Handmade in Denmark
The Arkade Chair is a combination of traditional fine woodworking and modern manufacturing techniques. Brdr. Krüger strives to create innovative designs, build to last, with a timeless appeal.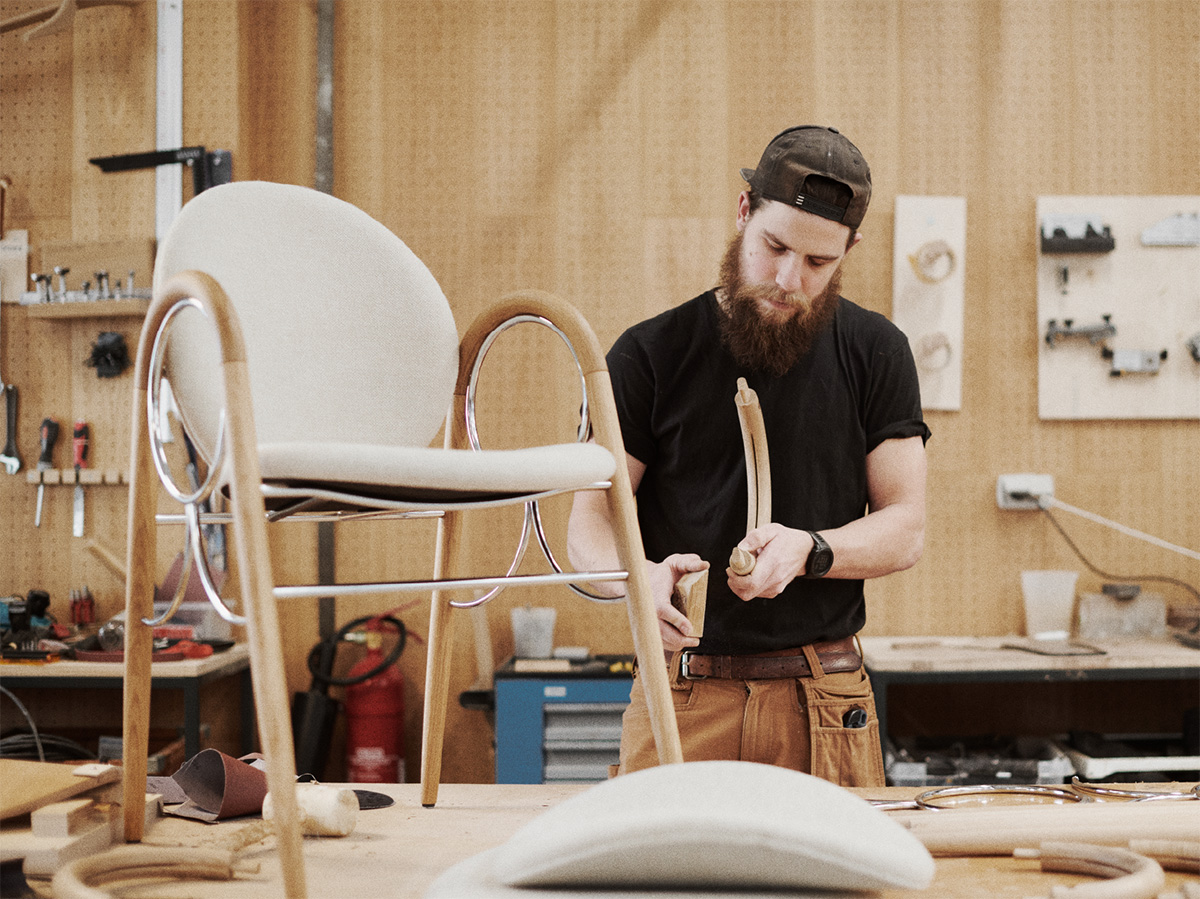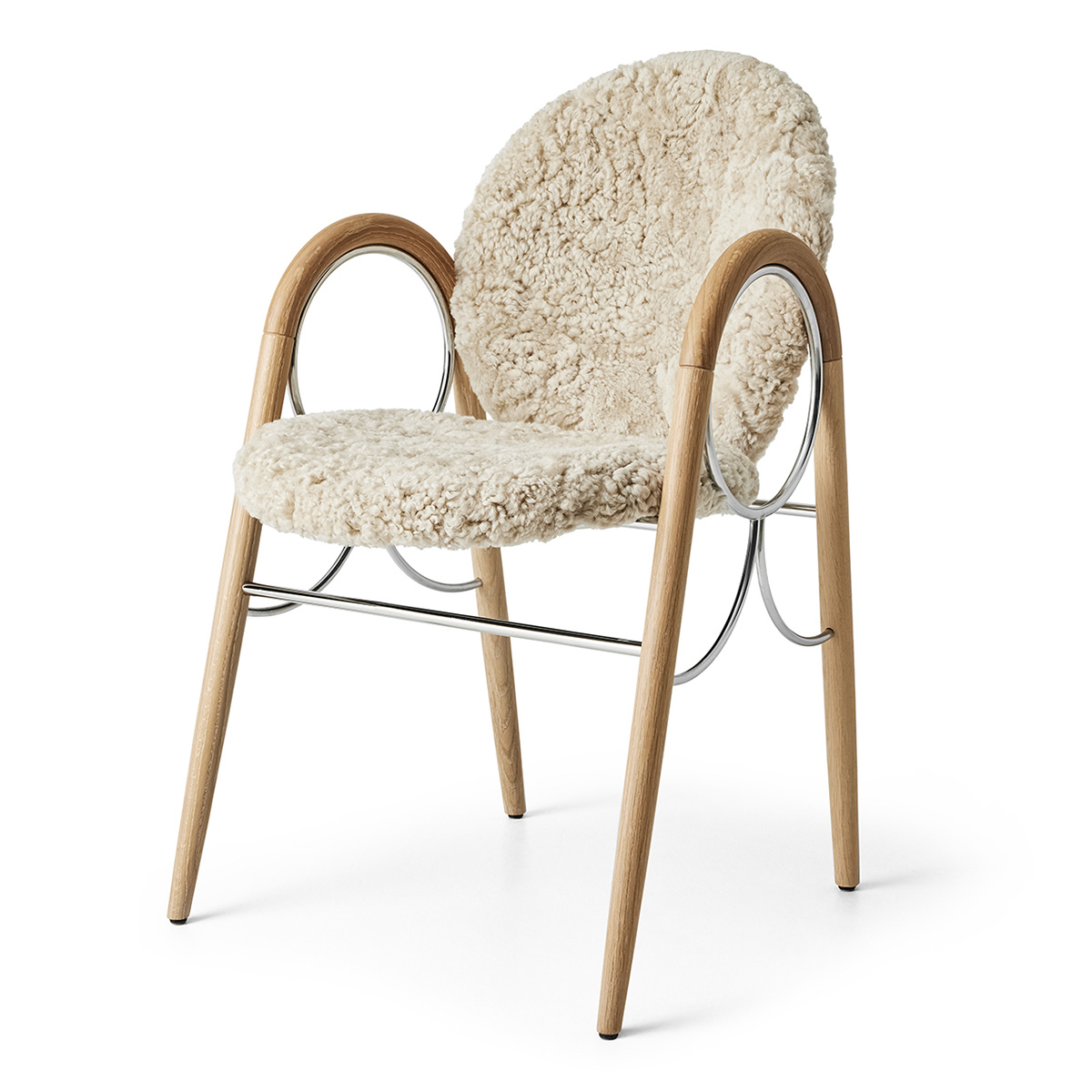 More design by Nanna Ditzel:

Nanna Ditzel 28.09.2023 – 11.08.2024 Nanna Ditzel is one of the greatest Danish designers of …