Our adorable miniature cat character
Handcrafted from high-quality ceramic, our matt white coloured Mini Kisu is the perfect choice for minimalistic Nordic design lovers. Designed in 2022 by Eero Aarnio this decor piece thrives on bookshelves and side tables, certain to bringing joy to your everyday while making it a conversations starter for your guests.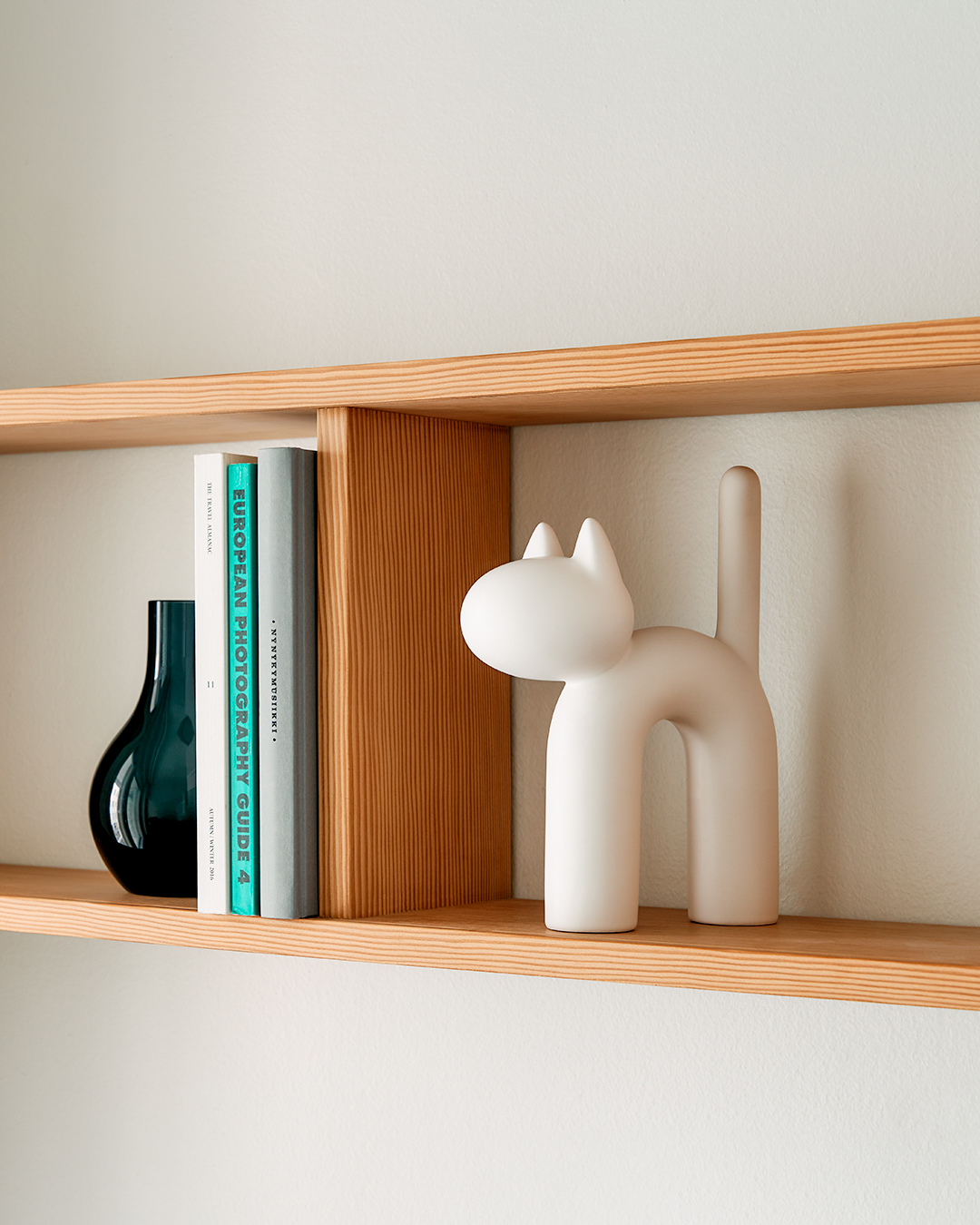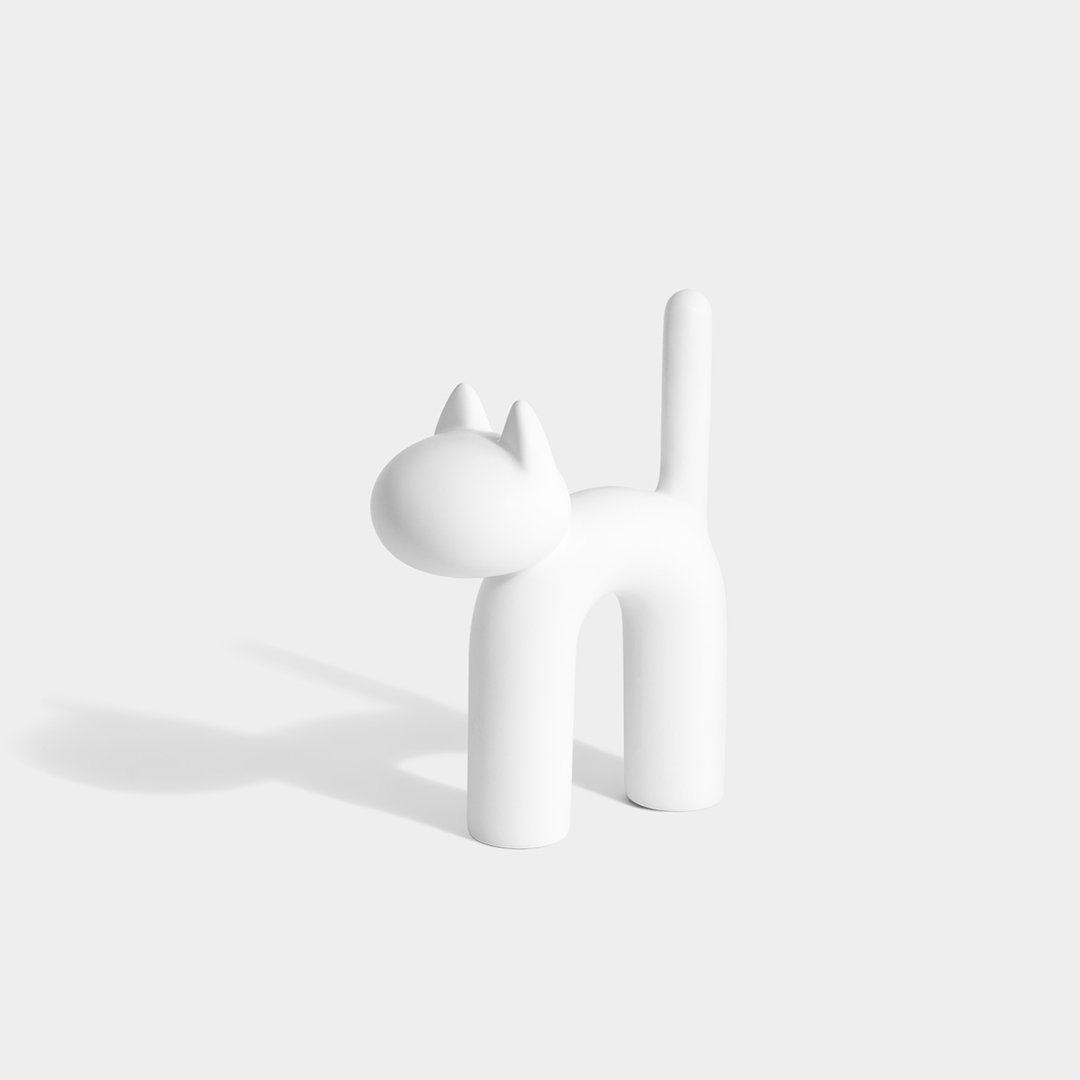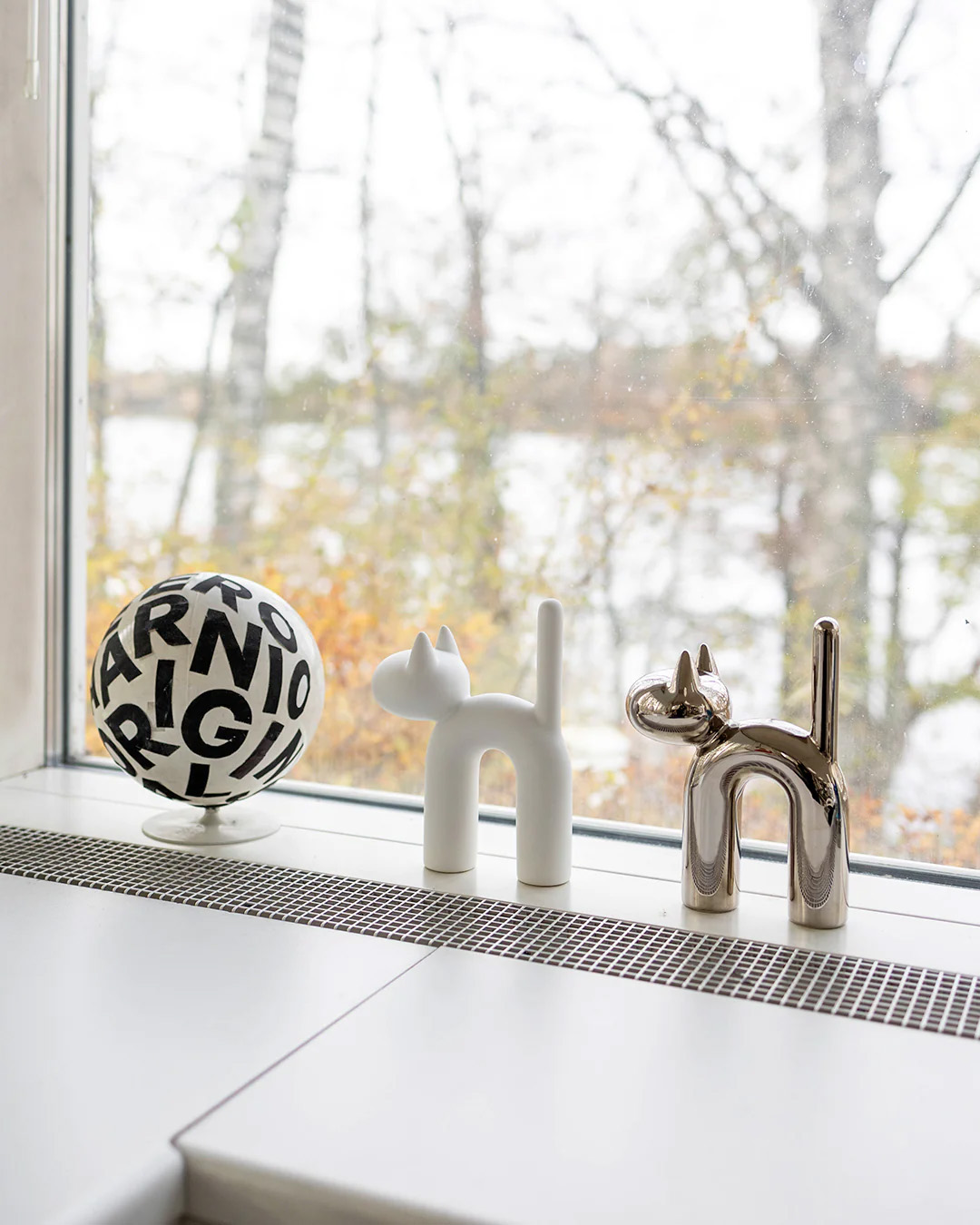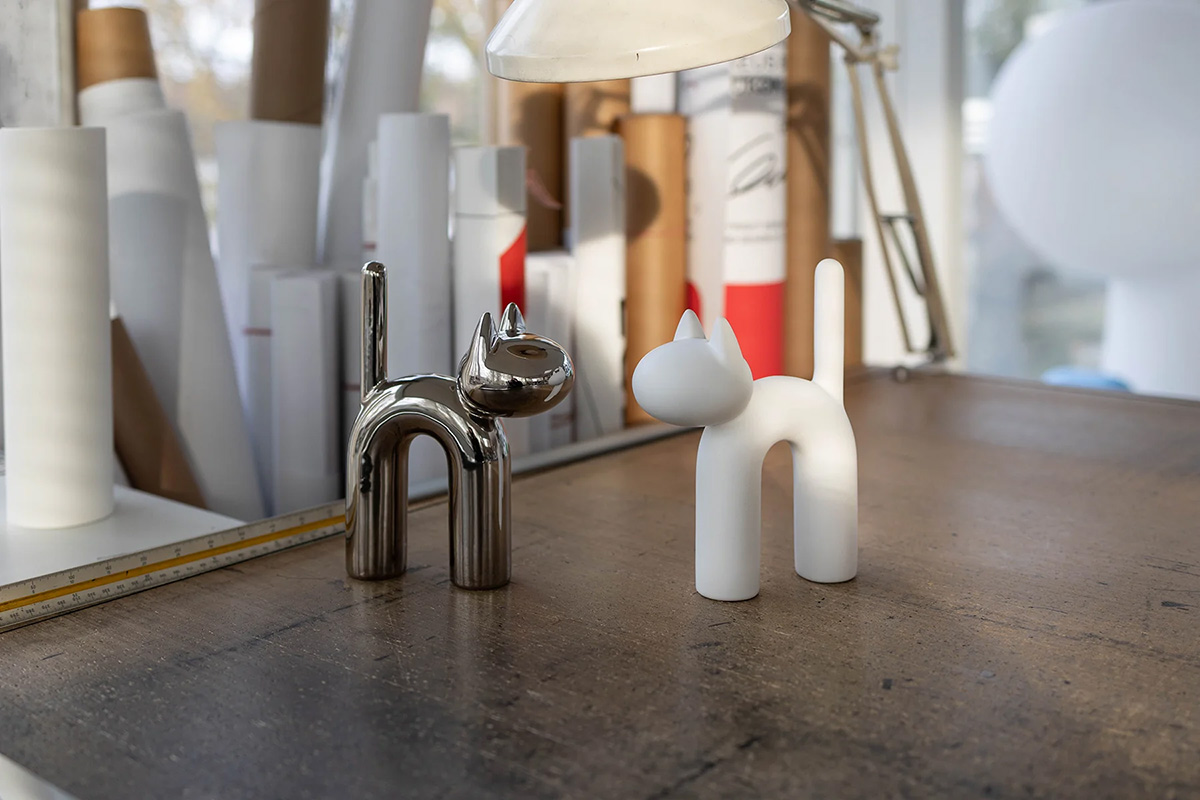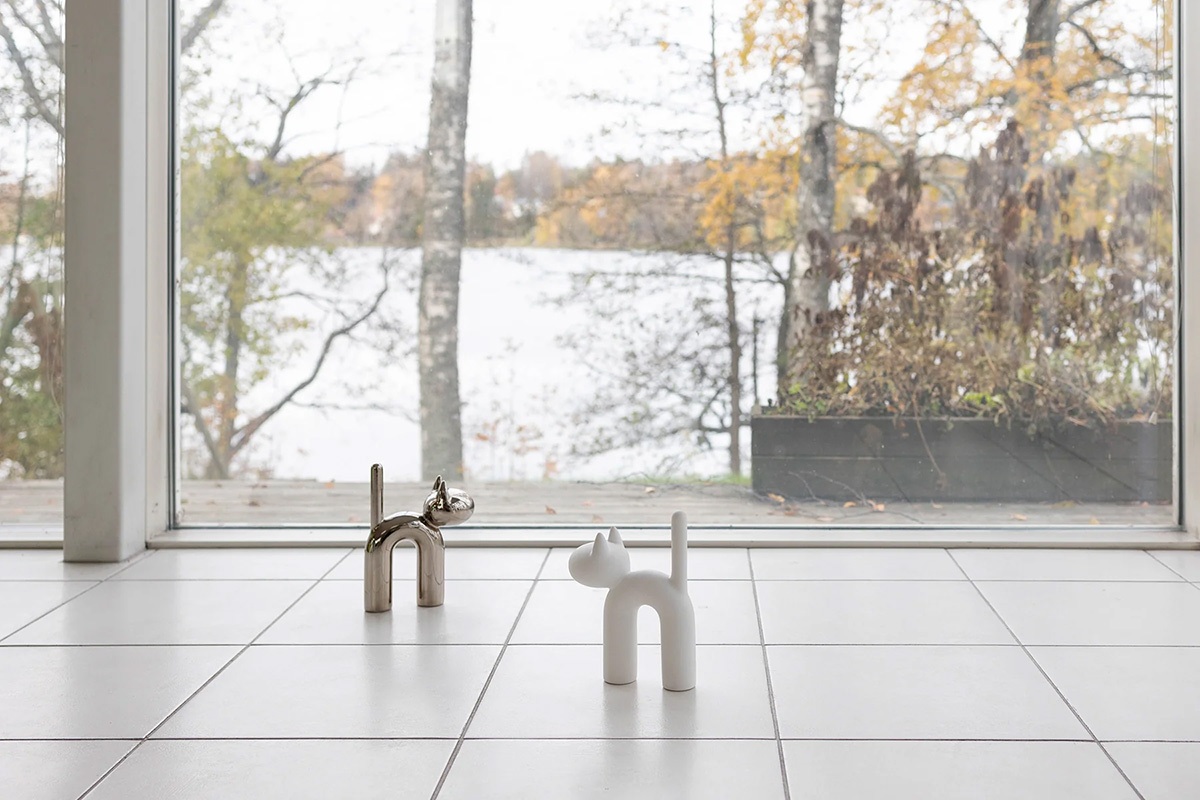 The Story of Mini KISU
Eero Aarnio's designs are known for their exceptional power to thrill and bring joy for decades to come. Especially, the animal characters created by Eero are not just pieces that fit to interior – each of them has their own personality and potential to become part of the family.
The original Kisu launched in 2020 started from Eero's clear vision to recreate his childhood friend, the neighbourhood stray cat. Eero's sunny side is his ability to give his sympathetic and playful animal characters not only a beautiful form, but a sense of laughter and joy, that sends his designs from Finland to the furthest corners of the world. As the world has fallen in love with this design, we have seen our Kisus finding their new homes, making friends and becoming family members all around the globe.
This year of 2022 we have a special year of celebration ahead of us – the 90th birthday of our beloved maestro Eero. What an amazing success this incredible innovator has had throughout his life-long career! We have created this special commemorative collection of ceramic mini Kisus to celebrate not only this special occasion, but furthermore, the joy and laughter of everyday life. To bring a touch of luxury to our adored icon, Kisu is now introduced in a fresh new material and two elegant colours. The size is smaller to its predecessor making this Kisu the perfect eye-catcher on the side table or bookshelf.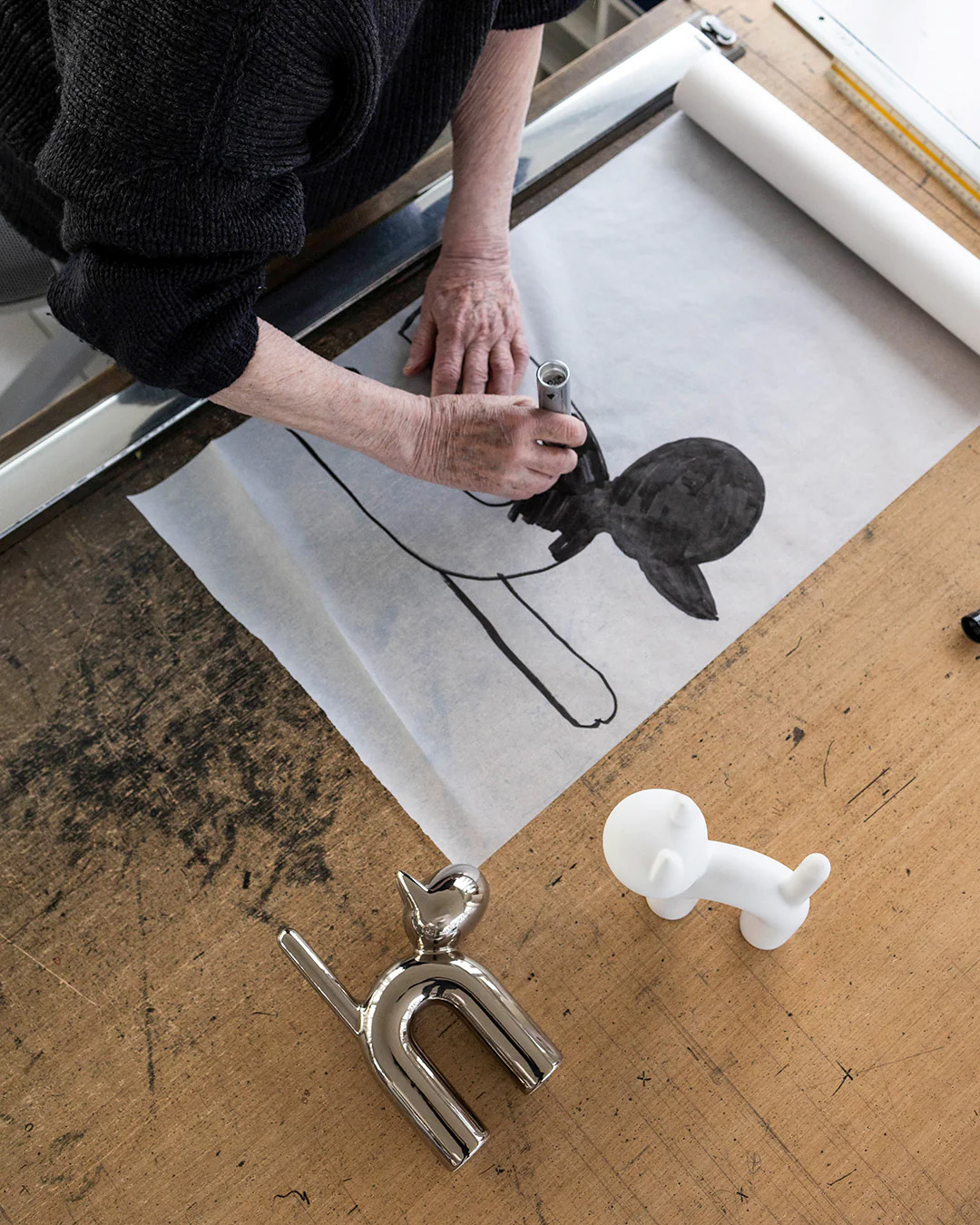 More news by Eero Aarnio:

Our adorable miniature cat character Handcrafted from high-quality ceramic, our matt white coloured Mini Kisu …