Finnish designer Eero Aarnio, one of the greatest innovators of modern furniture design, began his work in the early 60s when he opened his own studio in Helsinki. He started experimenting with plastics, vivid colours and organic forms, breaking away from traditional design conventions.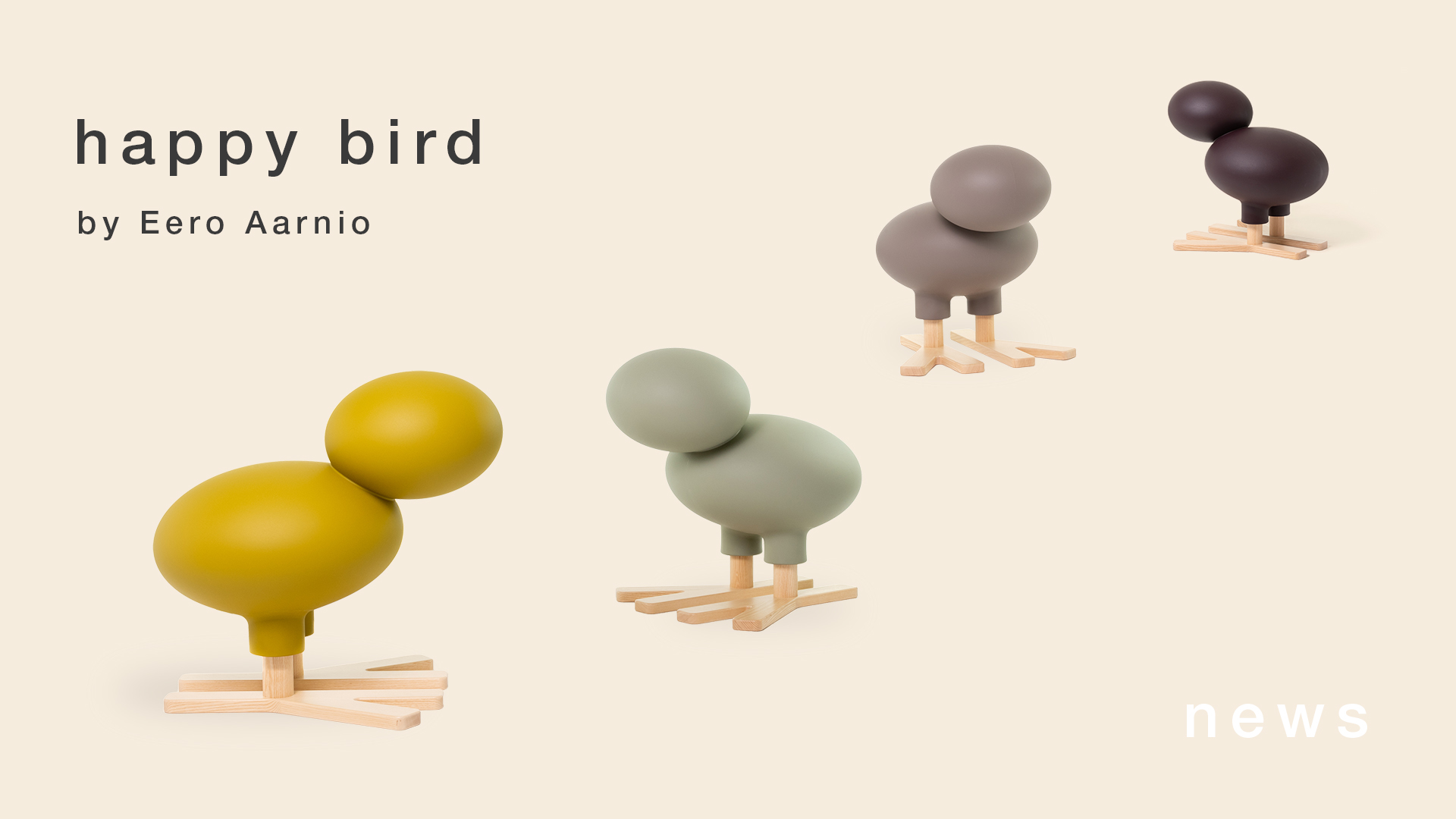 Today, many of his works are included in the world's most prestigious museums, including the Victoria & Albert Museum in London, MoMA in New York and Vitra Design Museum in Weil am Rhein.
After the success of Puppy and Trioli (Compasso d'Oro 2008), in 2015 he created Happy Bird, an iconic addition to the Me Too collection. Characterised by an amusing round shape and large funny feet, in just a few years it has become one of children and adults' favourites.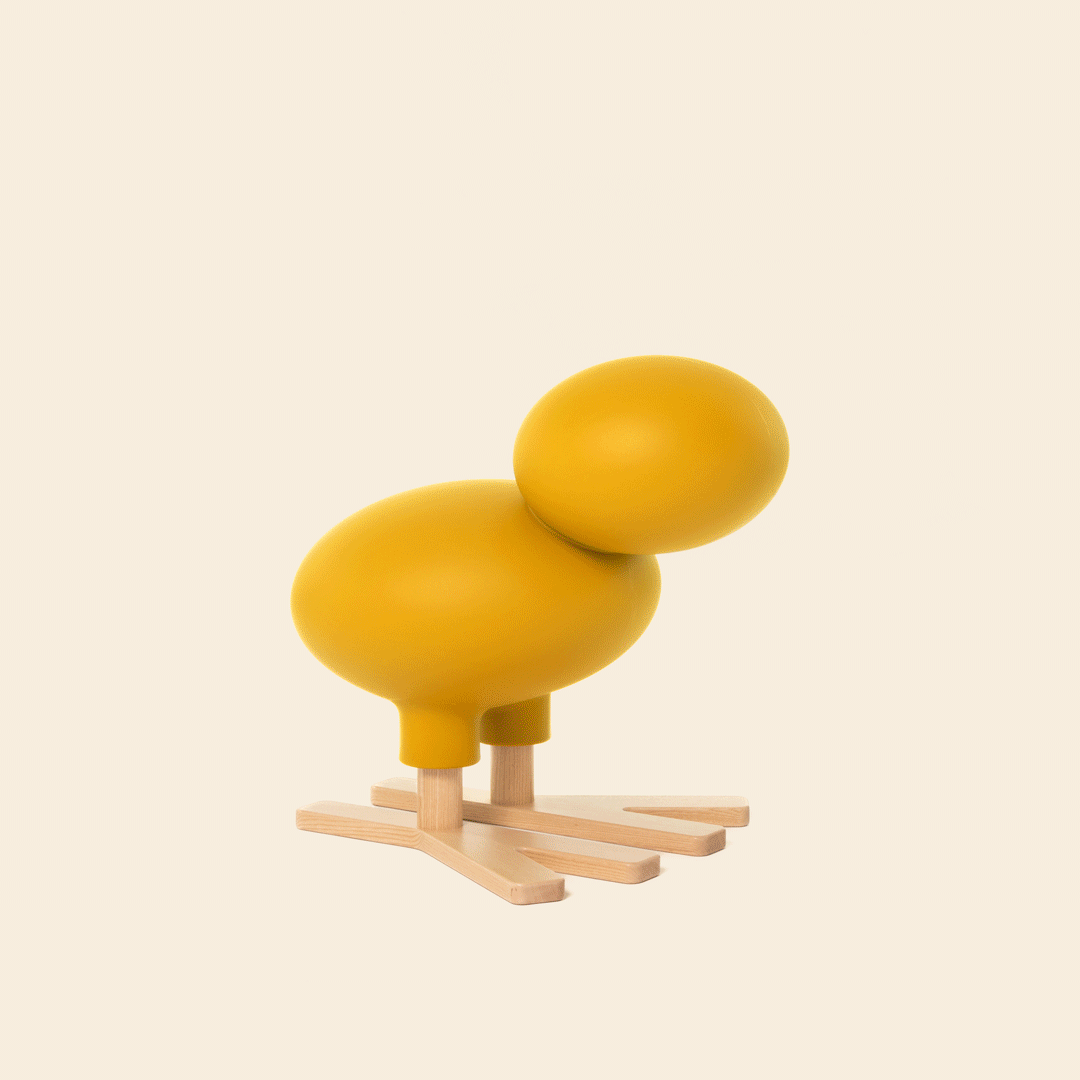 Available in two different dimensions, the smaller version is entirely made of polyethylene and thus suitable for both indoor and outdoor use. The larger one, instead, features solid ash feet which make it not only a quirky playmate but also a stable seating object and a great decorative element for indoor environments. This latest version is now available in four brand new organic colour variants that look great in residential spaces: dark purple, curry, tortora and light green.