ROTM & FRITM DESIGNER SELECTION
CURATED FOR COLOURFUL COMFORT
Contemporary and colourful, a curated collection of fabrics enhances Fritz Hansen's easy chair designs. Inspired by Hayon's travels to Thailand and selected specially by the Spanish designer, the premium upholstery fabrics in distinctive colourways and fabric pairings accentuate the chairs' frame and cushions to full effect.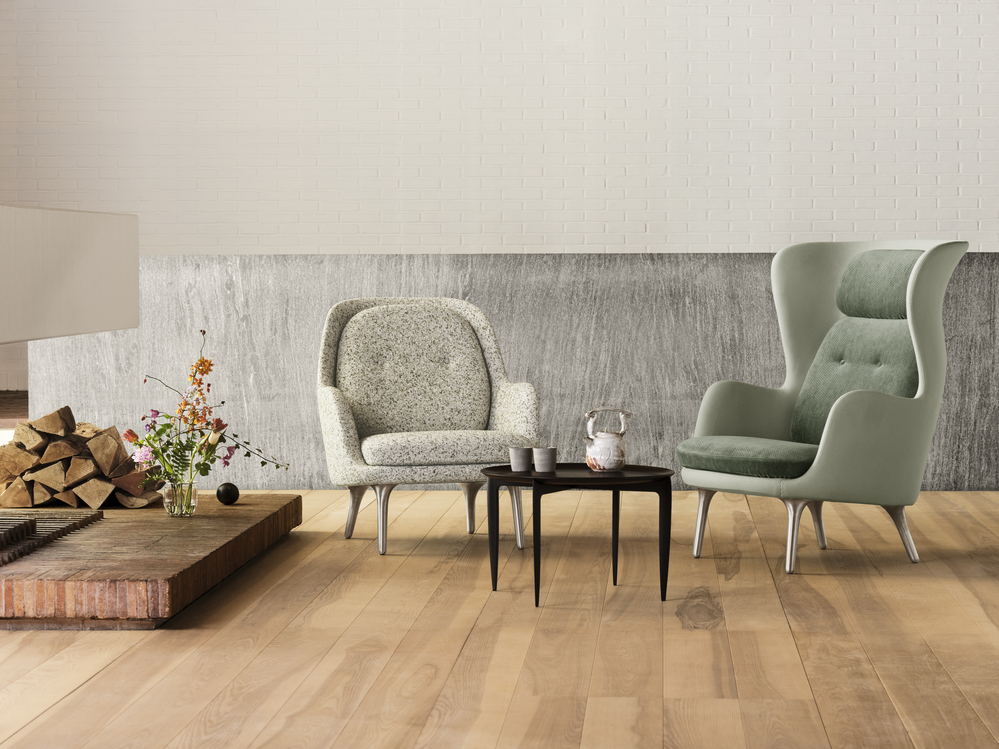 "The vibrant mix of colours, textures and patterns experienced on my travels through Thailand led me to find unexpected combinations of upholstery fabric that would bring new life to the chairs," comments Hayon on his new Designer Selection for Fritz Hansen.
The exclusive fabrics add new dimension to each design. Atom – designed by Raf Simons for Kvadrat – is a bold, wool-blend bouclé with a speckled appearance. Worsted wool Steelcut is a classic fabric in a new combination: tonal colours lend subtle, durable texture to the curves of each chair, while the gently ribbed chenille Nabis accentuates cushions with its parallel ribbed pattern and tactile finish.
The exclusive upholstery is offered in a range of mood-enhancing shades – from the subdued to the statement – that each profile unexpected combinations of colour, texture and comfort.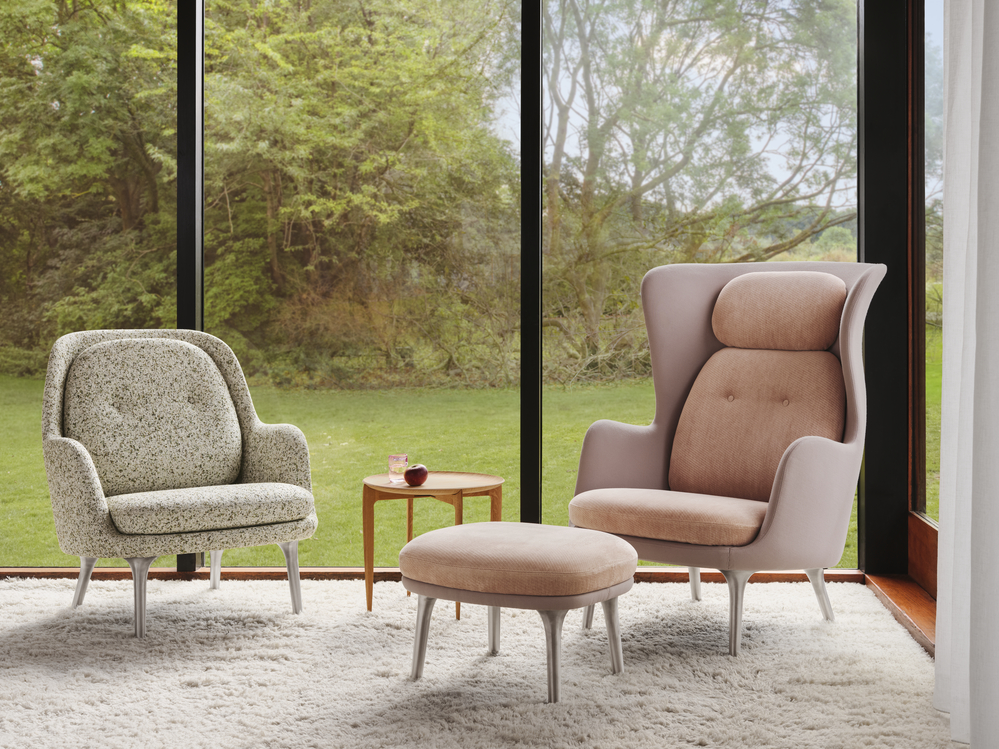 Fritz Hansen now offers a complete series of the timeless lounge furniture with the introduction …