HILMA SPINN
HILMA has for 2021 got a long awaited sister – HILMA SPINN

This chair is developed with our new ways of working in mind,
both in the office or at home.

HILMA SPINN is made in hand welded steel with a gently
sculptured back rest in solid ash, steam bent in one single piece.
The clever construction with rubber suspended seat offers a
soft movement and high comfort.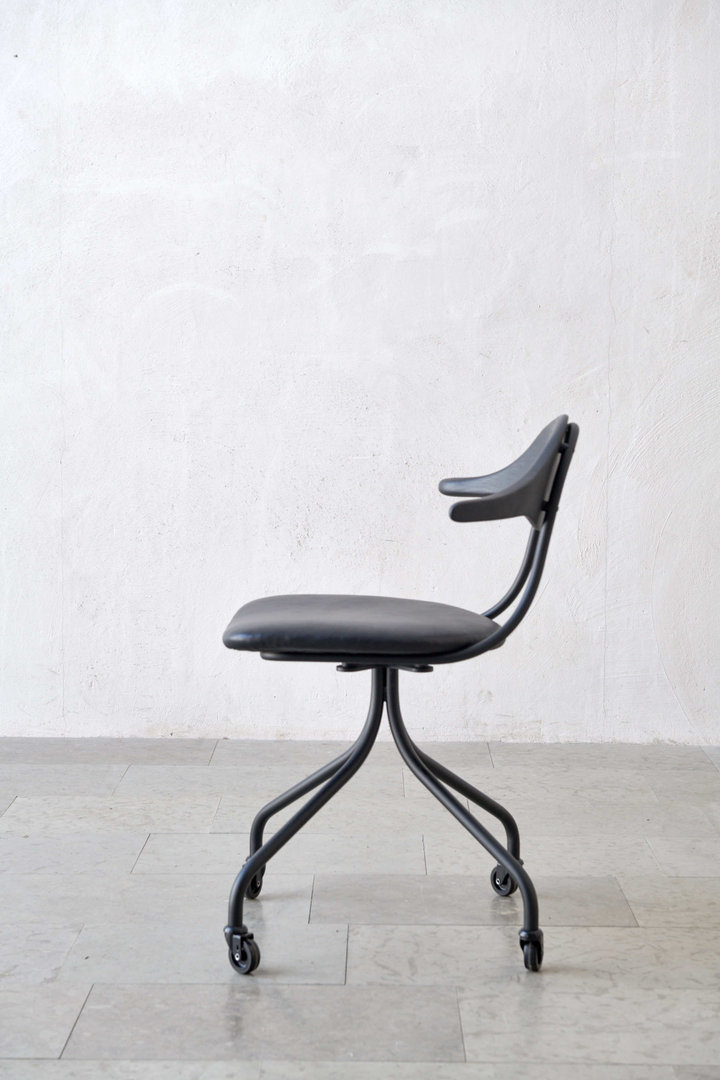 The seat is generously upholstered with natural hairlok and wool,
dressed in vegetable tanned leather.
Design David Ericsson.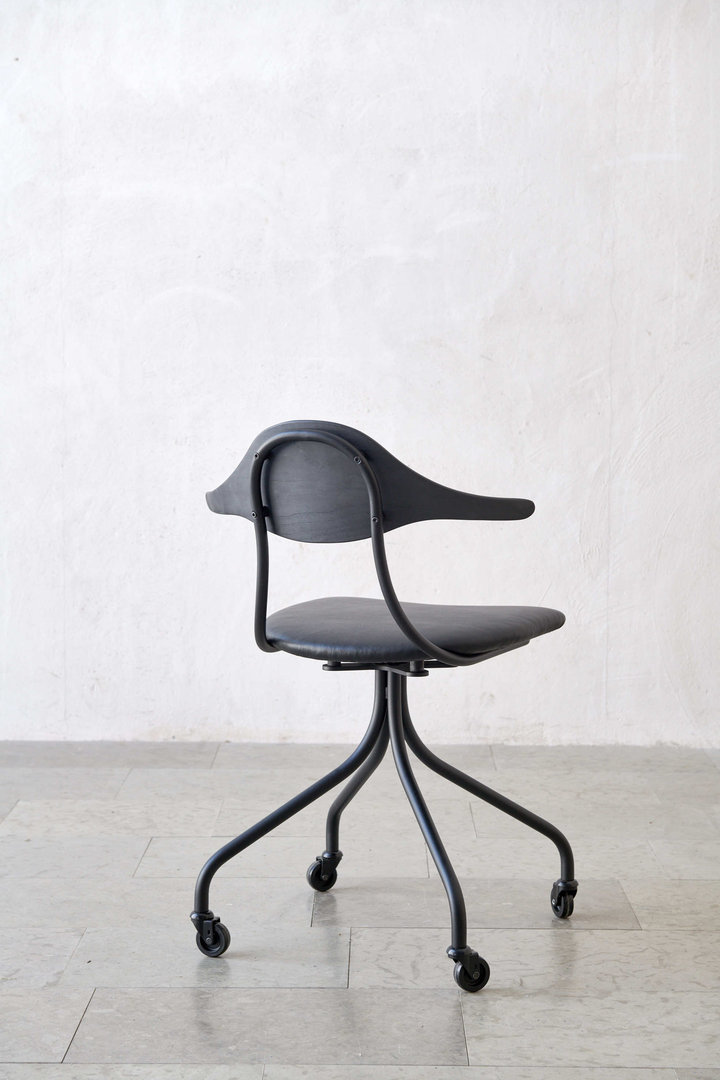 More news from David Ericsson:

The bench and stool V.DE.06, by David Ericsson is a natural development of the chair …