COFFEE TABLE V.LF.02
Coffee table, design Linn Fredlund. The base is made of solid Swedish oak, and the top is made of limestone (Gotland limestone) or alternatively solid Swedish oak. An added detail adorns the tabletop in the form of a wooden wedge penetrating the top to connect it to the base. Available in two sizes and can be purchased untreated or treated with natural linseed oil.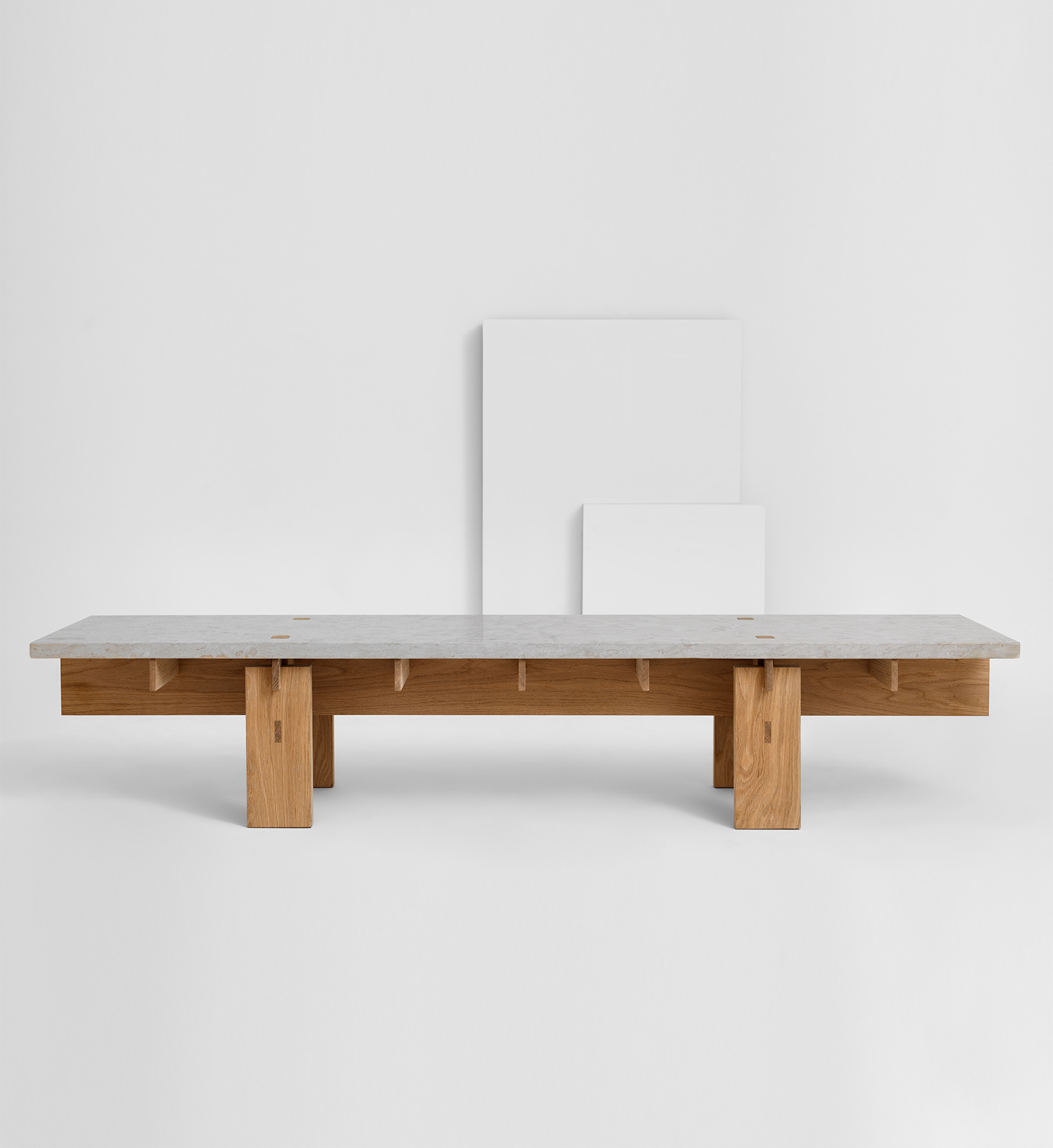 Something timeless that lets the materials speak was the brief from Verk. And Linn Fredlund's design more than meets that brief. The Swedish oak and the limestone tabletop from Gotland are juxtaposed with the greatest finesse. The solid materials of the coffee table are both sturdy and elegant. The construction of the base is complex, and the contrast between the chunkiness of the legs and the neat joint that supports the stone slab creates dynamism in the design. The visible end grain and the water jet-cut holes in the stone slab are the finishing touch.
Design by
 Linn Fredlund