Lamino Duality easy chair
Lamino is Swedese's most well-known easy chair, signed Yngve Ekström in 1956. Duality is an interpretation of Yngve's classic piece made by father and son, Gert & Rasmus Wingårdh, studio Wingårdh & Wingårdh. Duality – a contrast between two aspects, a dualism. What happens when a maximalist meets a minimalist? When macro design meets micro design? When an architect and a fashion designer meet outside their usual area of expertise. Duality is a tribute to the shapes of Lamino. Where Gert and Rasmus chose to highlight the already existing. With a light and a dark color setting, a contrast and a dynamic is created. The armchair is made of oak where the legs and outer frame of the seat are emphasized through contrasting colors in black and white. The seat is upholstered in saddle leather and the back with a natural colored linen fabric. The easy chair is available in a white and a black version. The Duality collection also includes tables and a blanket.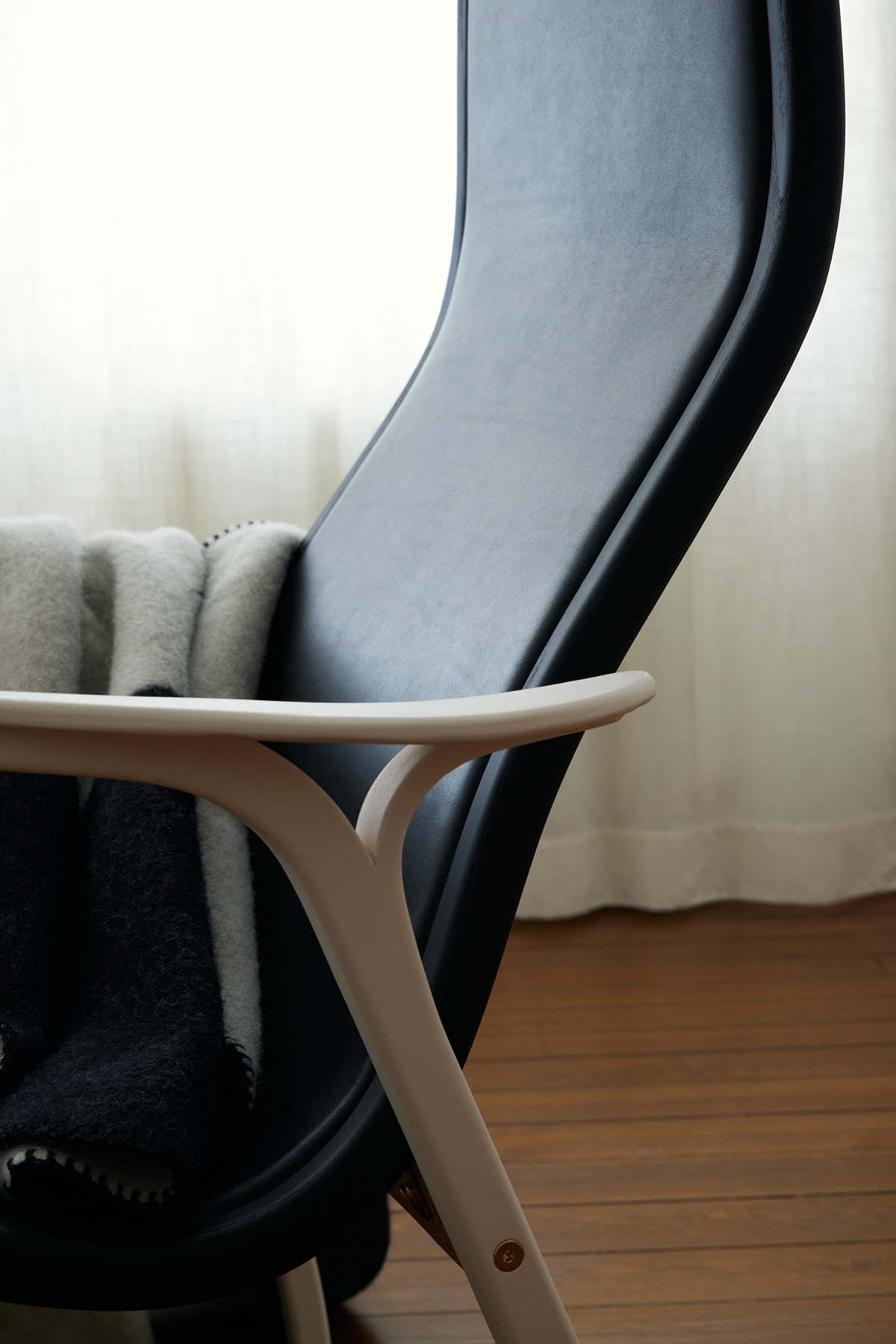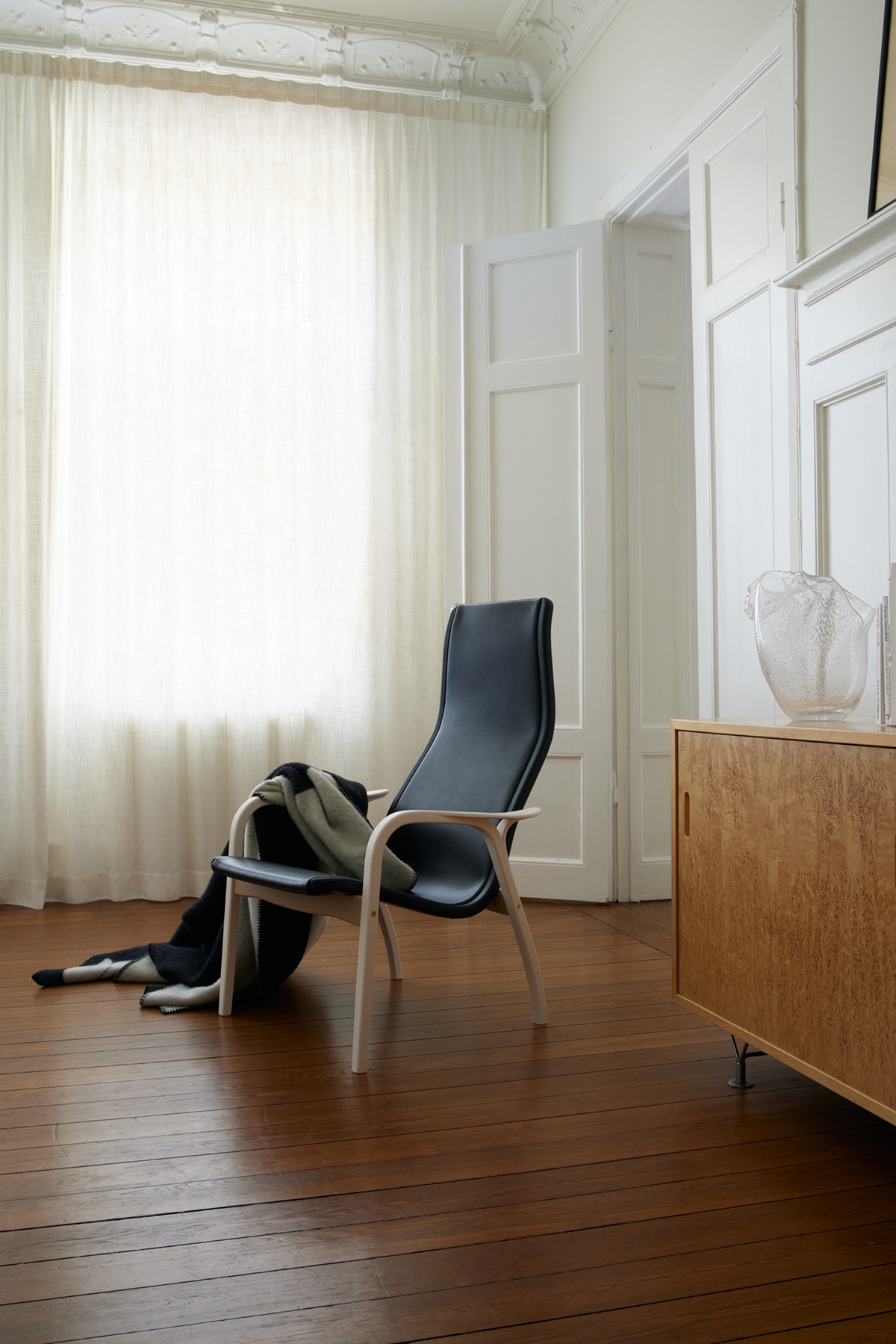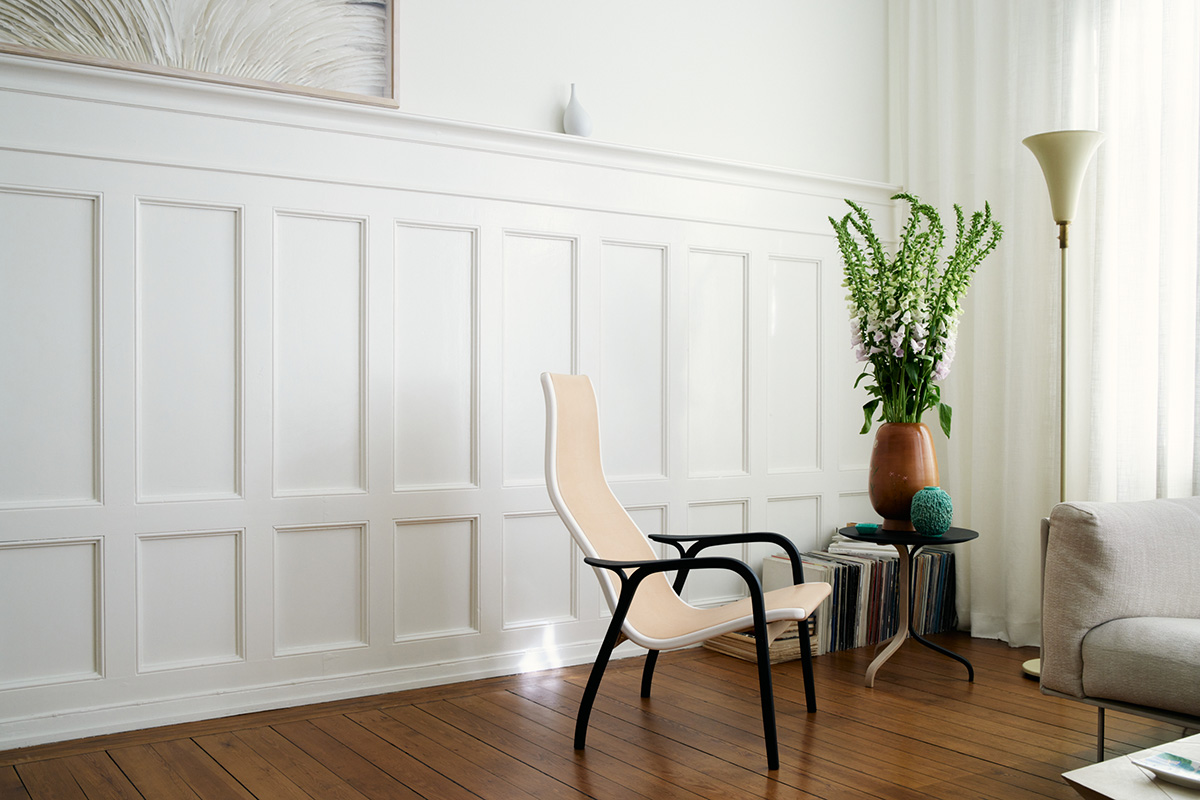 Lamino Duality table
Lamino is Swedeses most famous easy chair, designed by Yngve Ekström in 1956. A typical example of timeless design where nature's own materials and meticulous craftsmanship have resulted in a piece of furniture that is as attractive today as it is for future generations. Duality Edition is a interpretation made by design studio WINGÅRDH & WINGÅRDH. The table is made of oak and one leg and the table top is lacquered with a super matte lazur finish and the other parts are lacquered with white pigmented lacquer. The table is available in a black or white edition.