Years pass, but values remain. Since its foundation in 1978, we at Zero have aimed to attract a design- and quality-conscious audience through unique and personal fixtures. These products, in combination with a deep understanding of how best to illuminate public indoor and outdoor environments, are at the heart of our identity. This year we celebrate our 40th anniversary, a sign of our success, with great thanks to our innovative, skilful designers.
Hip hip hooray!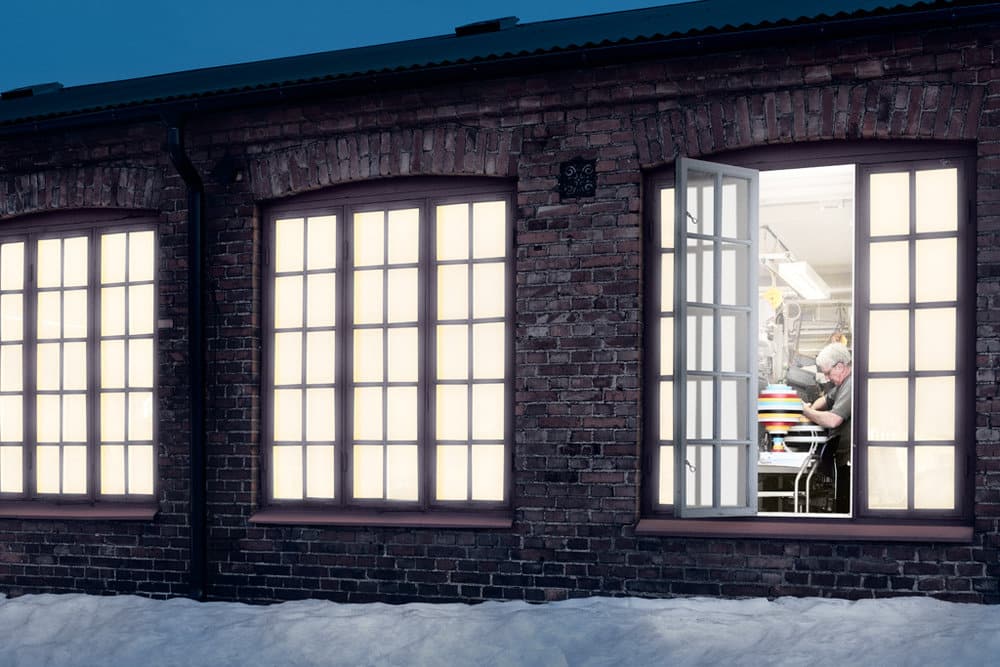 "The founders thought Zero was an appropriate name, since we were starting from nothing."
That headline is a quote from Roland Gill, member of the board and one of Zero's two founders. He became acquainted with the other founder, Andris Nolendorfs, during his time as a designer at Orrefors Glasbruk's department for light fixtures in Flygsfors, where Andris was the site manager. At the glassworks they became acquainted with designer duo Börge Lindau & Bo Lindekrantz whose task was to create new products, including some new ideas about light fixtures made of perforated metal that, for obvious reasons, Orrefors was not interested in. However, Roland and Andris saw the potential and thought it was so exciting they started Zero. From nothing, right in the centre of Nybro.
Until the mid-1980s, Lindau & Lindekrantz were the only Zero designers. Thereafter a long and prolific collaboration also began with Per Sundstedt, designer and lighting consultant, whose products live on today. In 1990, Zero's operations moved to premises in Pukeberg glassworks, which led to an interest in the possibilities of glass. For a decade, a large part of the product range was made with that material.
2004 began a new era and a series of new collaborations with renowned designers of the younger generation, including Thomas Bernstrand, Mattias Ståhlbom, Monica Förster and Front. Today, the majority of the product range is designed from 2004 onwards. With these products, Zero increased its focus on the export market and consequently exports rose from 10% of sales to 40% at present. Zero is owned and managed by Roland Gill's sons: Per and Thomas. Their respective children, the third generation of Gills interested in lighting, are also active in the company. The future looks bright for Zero!
If you need more information please contact:
Per Gill. Tel: +46 481 80053 E-mail: per@zero.se
Nybro: Zero Pukeberg Box 800 SE-382 28 Nybro
Tel. +46 (0)481 800 00 Fax. +46 (0)481 140 00 E-mail: info@zero.se
Showroom: Södermalmsallén 36, Stockholm, Sweden
Spara
Spara
Spara
Spara
Spara
Spara