3 October –1 November 2020
Discover innovative and experimental new designs from Sweden's young creatives. The exhibition Young Swedish Design displays unique pieces from a range of disciplines: from product design to crafts.
This autumn the Röhsska Museum hosts the annual travelling exhibition Ung Svensk Form. The exhibition shows pieces by 25 young designers who challenge different methods and techniques within a broad design discipline.
– Young designers have an impressive ability to raise important issues with intelligence, curiosity and humor. Ung Svensk Form 2020 offers world-class craftsmanship and a strong sense of materiality, says Karin Wiberg, project manager at Ung Svensk Form.
A platform for young designers
The Röhsska Museum has a long tradition of showing the design and craft of young national and international designers.
– More than ever before, must museums act as platforms for young practitioners within the creative industries in order to share with a wider public the diversity that exists amongst young creatives and not least giving the designers a chance to show their skills and creativity, says Nina Due, museum director at the Röhsska Museum.
About Ung Svensk Form (Young Swedish Design)
Ung Svensk Form is an annual juried award and a travelling exhibition which purpose is to broaden and deepen knowledge about young designers in Sweden. Ung Svensk Form highlights the desire to create and explore freely, without the need for market adaptation.
Ung Svensk Form / Young Swedish Design 2020 is a co-production by ArkDes and Svensk Form (The Swedish Society of Crafts and Design), with support from IKEA and The City of Malmö.
The exhibition opens on October 3 and ends on November 1, 2020.
All selected participants in Ung Svensk Form 2020
Camilla Arnbert – Surfaced Print
Karin Andersson & Johanna Bratel – Vänskapstorget
Elias Båth – Död Mark
Mattis Dallmann – WITH / OUT
Evelina Dovsten – Every sampling is a testimony
Emilia Elfvik – Pushing Embroidery
Jesper Eriksson – Coal: Post-Fuel // A New Social Relation
Sofia Eriksson – Bodybuilding Mirrors
Sara-Lovise Ask Ewertson – Puffer-jacket-soft-squad, pure sculpture!
Leo Fidjeland & Linnea Våglund – Pink Chicken Project
Erika Geiger Ohlin – Uncanny Traces
Gustaf Helsing – Ängsliga Mattor
Coby Huang – R.O.S.P – Ritual of Sexual Pleasure
AnnaMia Lindblom – Jag kom, jag såg, jag sydde
Lisa Lindh & Klara W. Hedengren – KOLONN
Nils Lilja & Marcelo Rovira Torres – No Composition
Julia Olanders – Mellanting
Erik Olsson – BOJSKAUT
Mattias Pettersson – Alien Worrior Princess
Tilda Ragnartz – Hot Movie New Popular Fullhd
Kajsa Samuelsson – Beginning Middle And
Kitty Schumacher – DESIRE_LINES
Matilda Ellow – SELF TITLED
Mattias Selldén – Mix Sushi
Oscar Wall – Ryafåtölj
Ung Svensk Form 2020 – The jury
Samir Alj Fält
Parasto Backman
Caroline B. Le Bongoat
Johan Deurell
Linnéa Therese Dimitriou
Salka Hallström
Tom Hedqvist
Åsa Jungnelius
Henrik Johansson
Nike Karlsson
Petra Lilja
Tor Lindstrand
Bea Szenfeld
Mats Widbom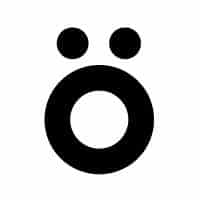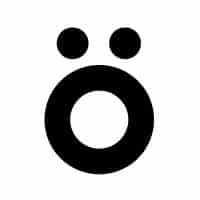 RÖHSSKA MUSEET
Vasagatan 37, 400 15 Göteborg, Sweden
https://rohsska.se/en/young-swedish-design-2020/