Woodwork is both a desk and a meeting table, a large shared surface for work and socialising of the kind that has become known as a 'community table. It's the perfect setting for bringing your team together for a working breakfast before you all continue to work side by side as the morning progresses. Then it's time for feedback over lunch, as some stand while others sit at the versatile 900 mm high surface.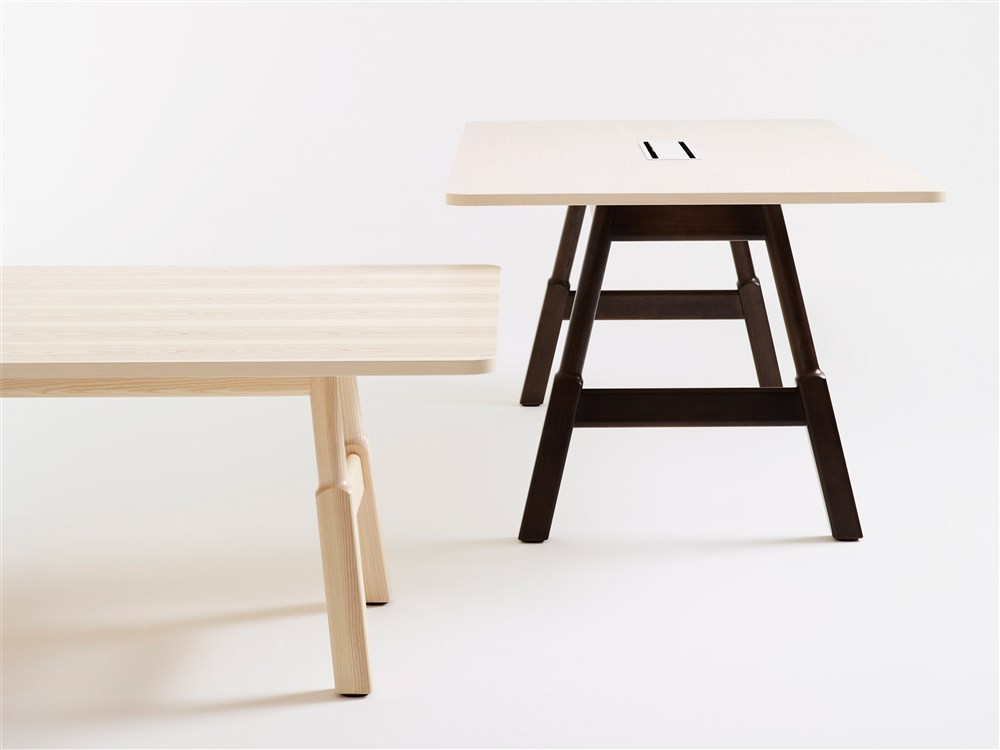 In the afternoon maybe it's the turn of the company's management group to take over at the table for the remainder of the working day. The design of the legs, with the rounded upper part that morphs into a square shape lower down, is an elegant ergonomic detail that ensures no one need bang their knees when they sit down or are moving around the table. The table exhibits the distinctive character of wood and has been developed for a modern, activity-based office environment – hence the name Woodwork.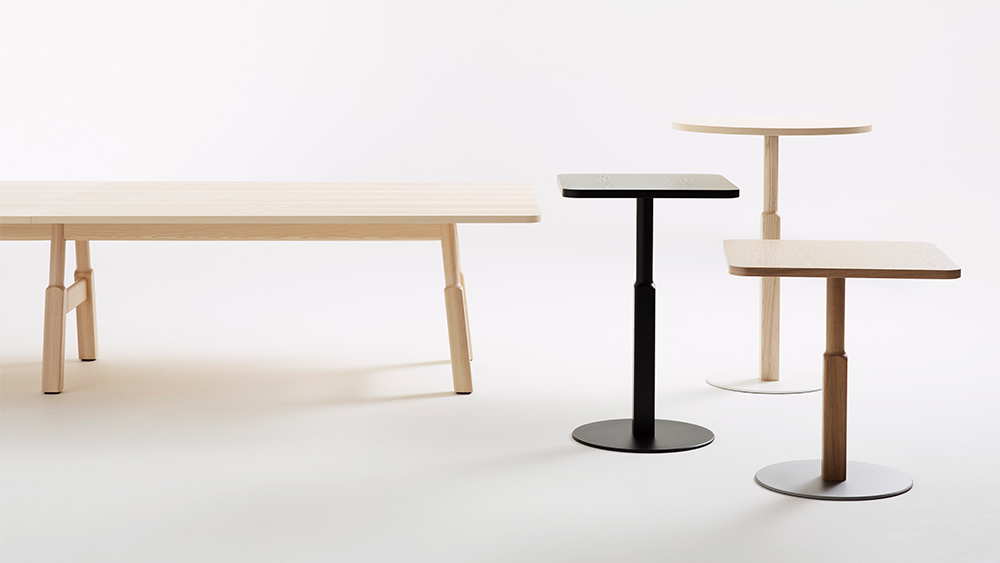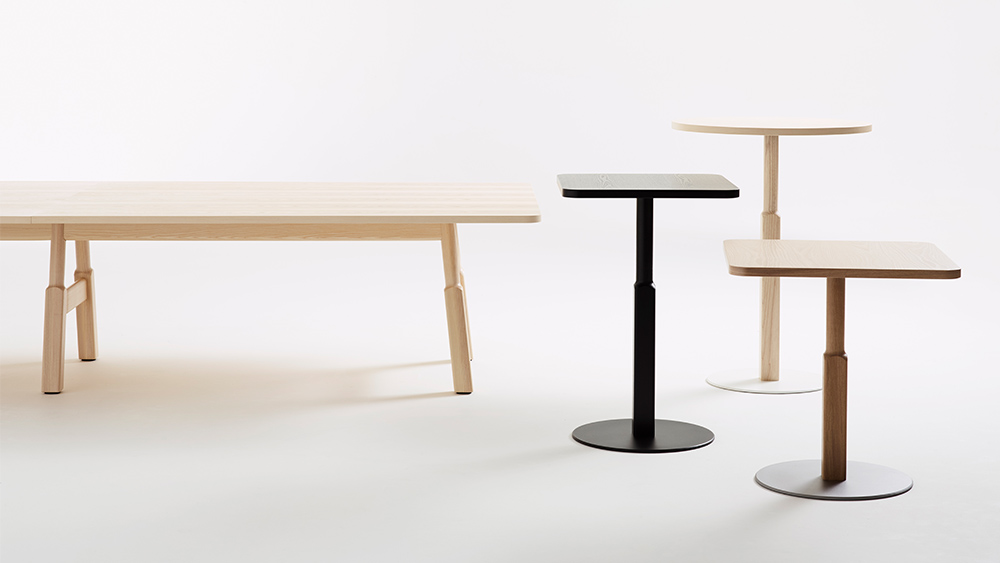 Woodwork pedestal table is available in heights of 730, 900 and 1050 mm with rectangular, square and round table tops of veneered MDF. The pedestal is in solid wood with a steel core. The table footplate is in metal, powder lacquered in white (RAL 9016), black (RAL 9005) or grey (RAL 9006/07) and has felt floor protectors. Table top, pedestal and footplate are detachable, so it is simple to freshen them up after many years' faithful service. Various power outlets are available (only for rectangulare pedestal tables) as optional extras.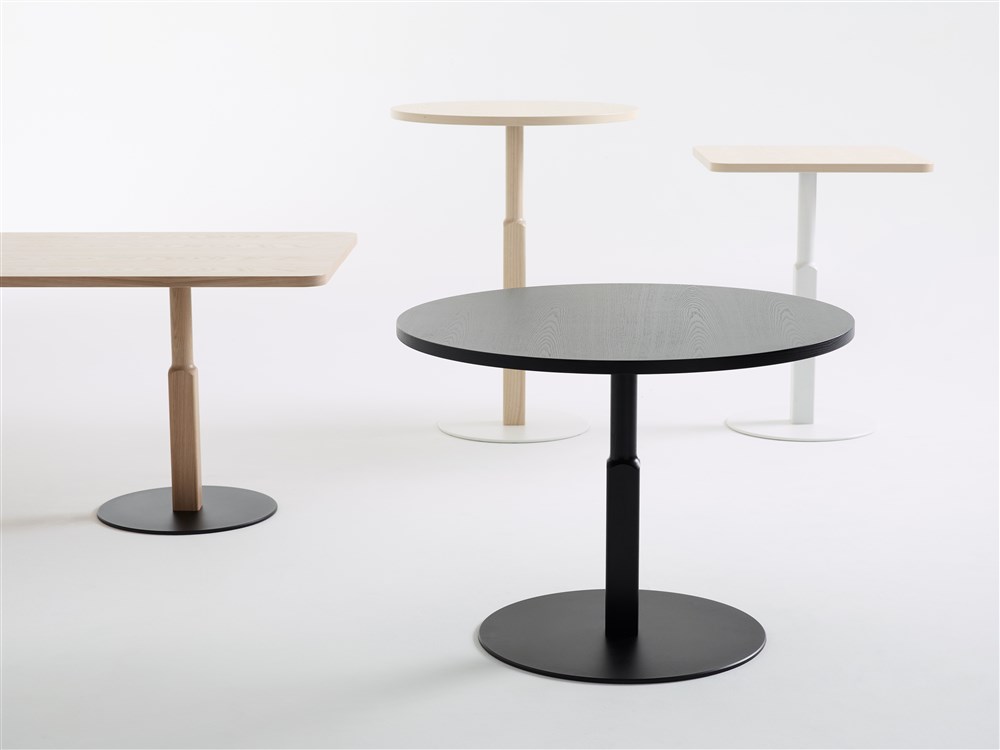 Woodwork table comes with a rectangular table tops of blockboard veneered and in a choice of two heights, 730 and 900 mm. The underframe and legs are in solid wood with adjustment screws on the feet. The table is supplied unassembled. Various power outlets are available as optional extras.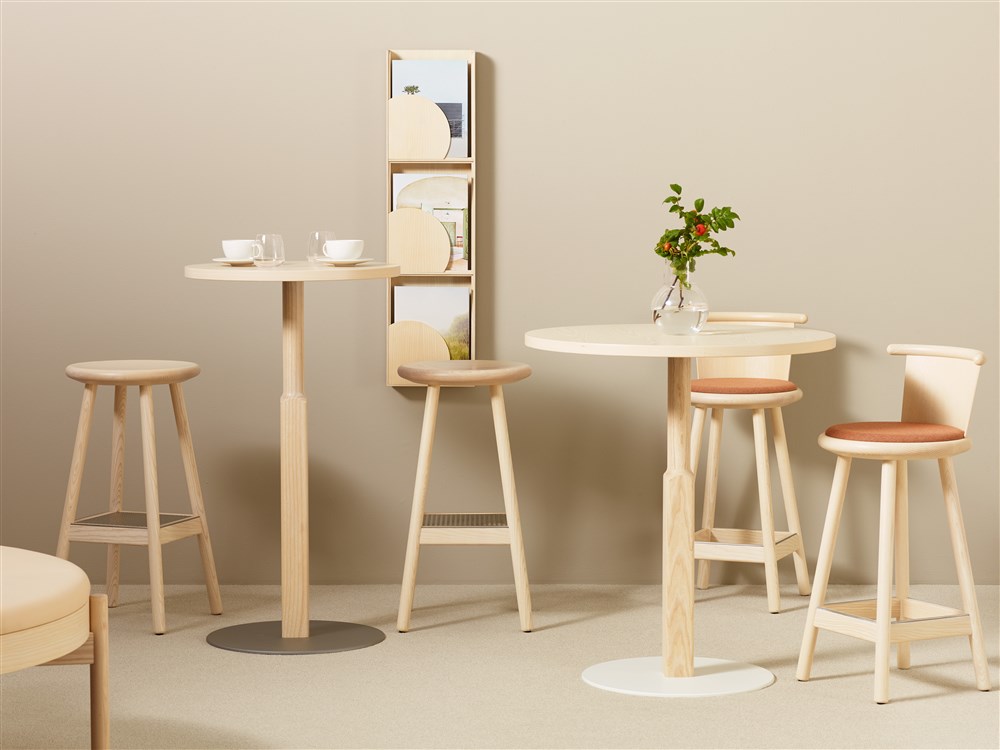 All Woodwork tables have a table tops of veneered in oak, ash, standard stains on ash and white glazed oak or ash. Top is also available in laminate (white, black matte, oak, birch, ash) and black desktop. Clear lacquered surface finish. Please enquire for details of non-standard sizes and finishes.
Producer Karl Andersson & Söner.