Winners of Editors' Choice 2016 – Stockholm Furniture & Light Fair´s new award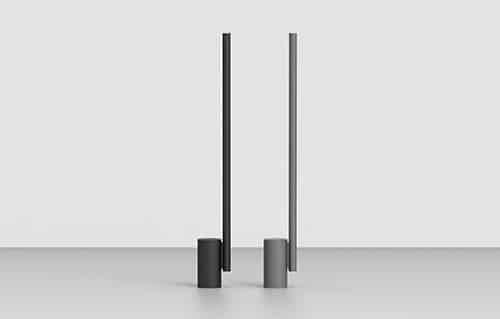 Best Product
Product: Alto
Designer: Dirk Winkel
Producer: Wästberg
Motivation: 'I am very happy to invite you to the launch of my latest work, the 'w164 Alto' for Wästberg, at the Stockholm Furniture & Light Fair 2016', says this young designer from Berlin on his web site.
Indeed we are also happy about Dirk Winkel's original designs.
Again he creates a new lamp – the w164 Alto, not referring to the Finnish designer, but to the Italian word 'Alto' meaning 'high'. In other words; a new type of uplighter – for the company Wästberg, already in its 10 years existence.
The pole houses a sophisticated 10.000 lumen, multidirectional, LED technique, giving a very even and super-wide-angle light distribution. The top disc of the base is a large dimming wheel which also includes the switch.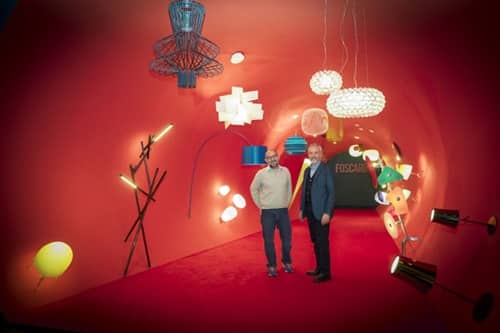 Best Stand
Producer: Foscarini, stand B09:27
Designer: Pietro Ferruccio Laviani
Motivation: Designer Pietro Ferruccio Laviani created for Foscarini a hidden area, that somehow pulls the visitor from the chaos of the fair into a red cave. The intimate and calm space lets the visitor experience different perspective of lights and gives you a completely different experience at the fair.
Rising Star
Designer: BEY, Norway
Motivation: BEY presented a consequent collection of different objects – from lamps to stools to mirrors – which all play with the same topic: To irritate your view and make you look twice.
Maybe the kind of mysteriousness the two young women's eclectic work lays in the fact that east meets west, meaning a young woman from Beijing teaming up with a one woman from west Sweden opening a studio in Bergen, Norway.
A statuette designed by Lisa Hilland and produced by Kullaro was given to each winner.
The 2016 Editors' Choice Jury consisted of three editors-in-chief: Marcus Fairs from Dezeen; Adeline Seidel from Stylepark and Walter Bettens from DAMn magazine.