The winner of the Nordic Architecture Fair Award 2017 is
Snabba hus by Andreas Martin-Löf Arkitekter. Congratulations!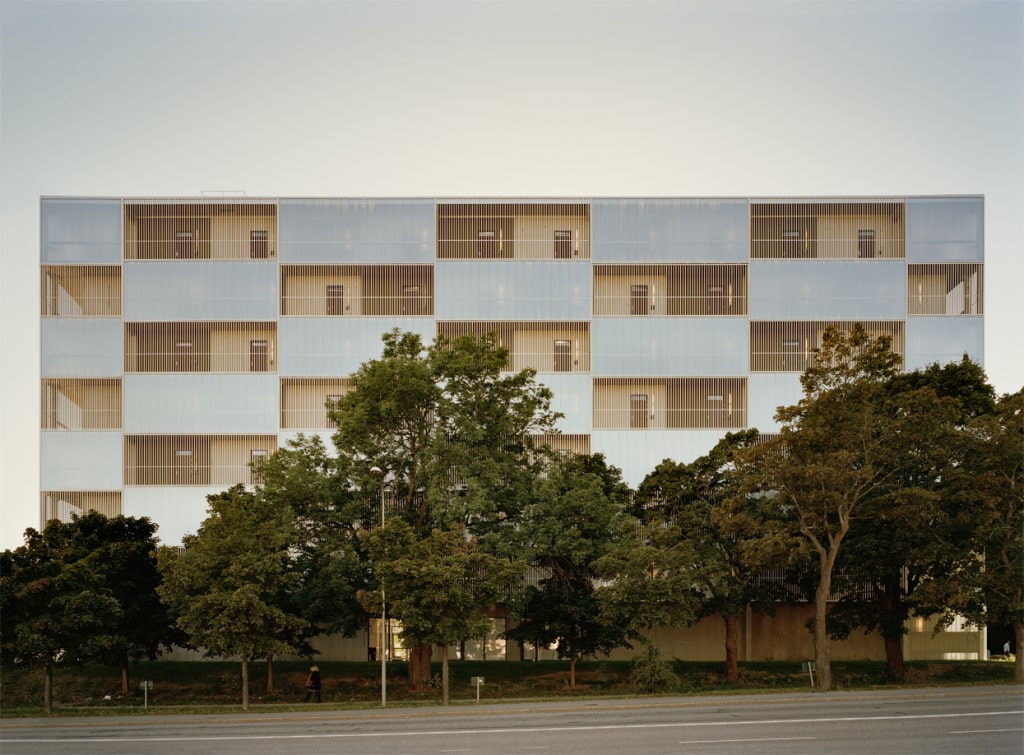 The jury's motivation
The finalists in the Nordic Architecture prize demonstrated architectural sophistication through deft use of simple gestures and restrained material palettes.
In addition to praising design, the prize also has the opportunity to shed light on some of the most pressing problems facing the Nordic Countries today. These include social inequities which can be relieved by strong policy and building programs.
For this reason, the jury gravitated towards projects which not only demonstrate architectural innovation but also address social issues such as Sweden's current housing shortage.
The jury unanimously agreed to award Snabba Hus apartment building in Stockholm by Andreas Martin-Lof arkitekter the grand prize.
The project applies cutting edge prefabrication techniques to the affordable housing crisis in Sweden and makes a typology defying project that can serve as an example for fast, inexpensive yet sophisticated housing around the world.
In addition, the care with which the architects placed the compound in an existing grove of old growth trees, folding the units around a courtyard to create a sense of community defies its industrial context and makes the project successful at all scales.
The architects made a project that balances time, money and quality, an almost impossible task in today's market.