White Arkitekter's design, True Blue, has won the design competition for a new beach park and sea bath in Bergen, Norway
The proposal is based on water, which is the most tangible element in Bergen. The aim is to create a new meeting place where residents will be challenged to experience the water's qualities throughout the year. The exciting architectural approach creates a park which is both beautiful and sustainable.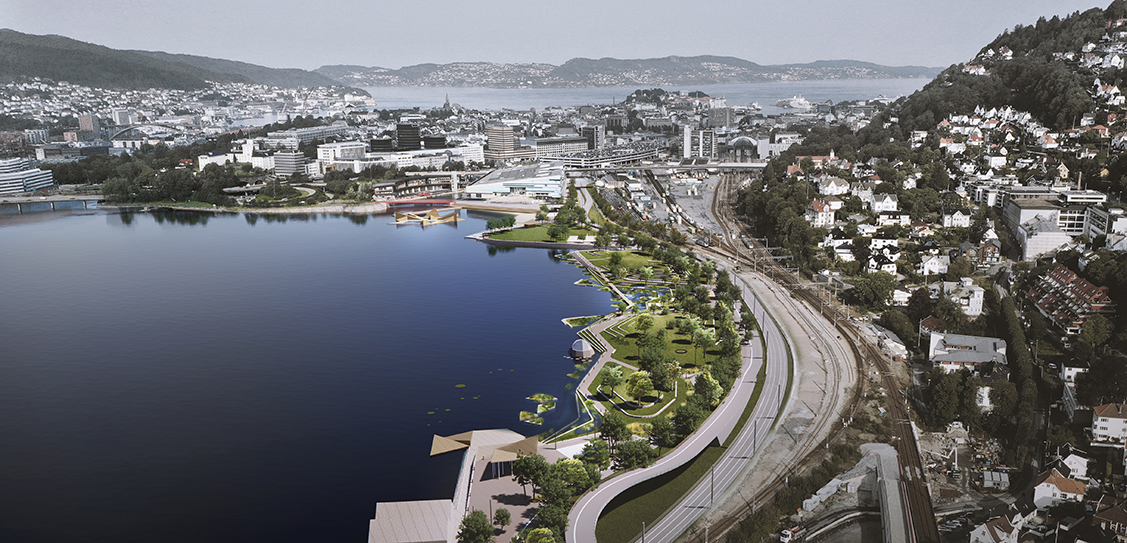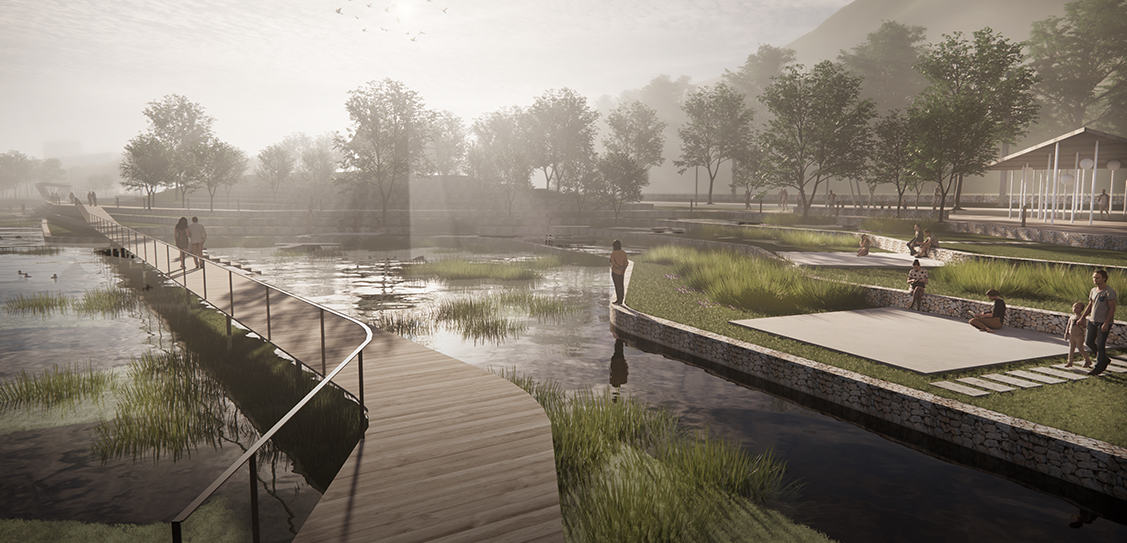 In connection with the extension of a new tram route, Lungegårdsparken will be expanded and upgraded. In the competition brief, the municipality of Bergen asked for an identity creating public space that will become the best park in Bergen for 100 years. It will offer a wide range of activities and recreation areas, while providing innovative solutions for environmental and climate adaptation.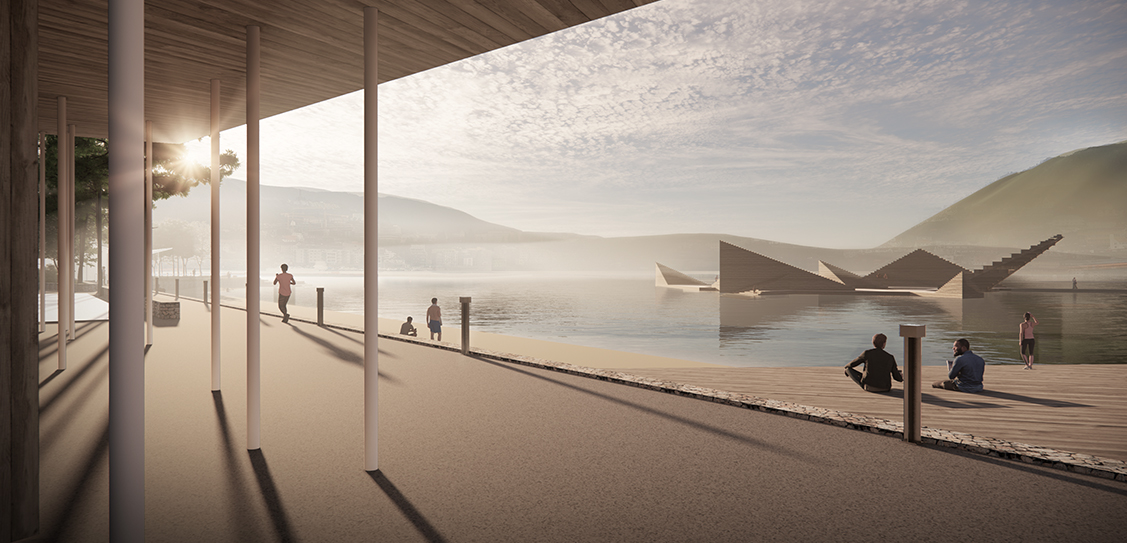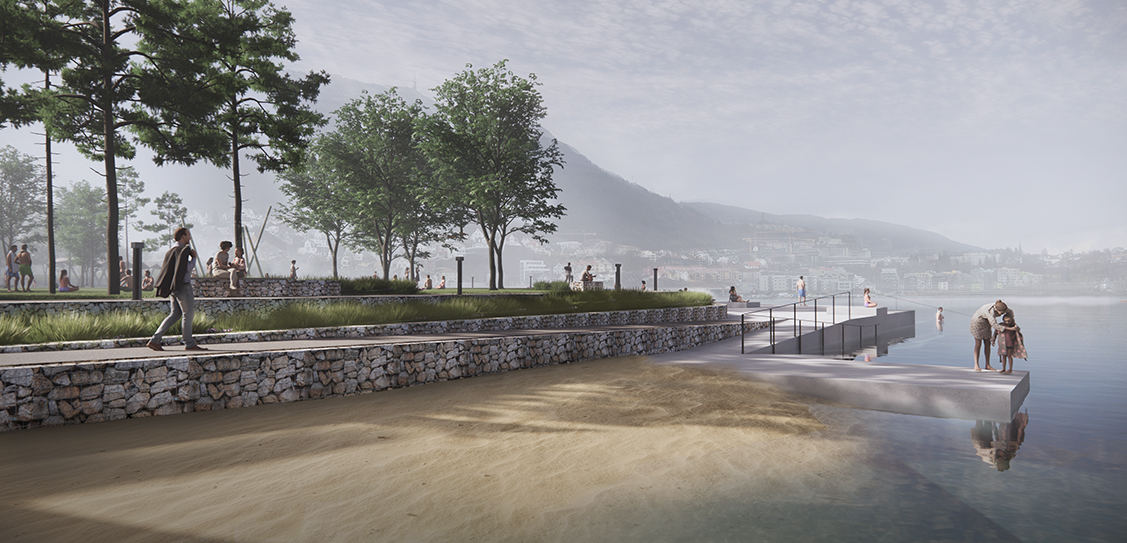 "Water is Bergen's elixir of life; from the estuaries, fjords and ocean as well as from the sky. It therefore characterises our entire proposal. The vision is to create an attractive and inclusive meeting place for movement, recreation and events of various kinds all year round. We are pleased to have been able to interlace a concept of design excellence, sustainability and local engagement. Already at this stage, we have involved local collaborators in order to succeed in the identity creation, including an art association, a high school, Bergen's Aquarium and an environmental organization. Their input has been an important aspect of the design of the park."
N. de Bruin, Lead Architect, White Arkitekter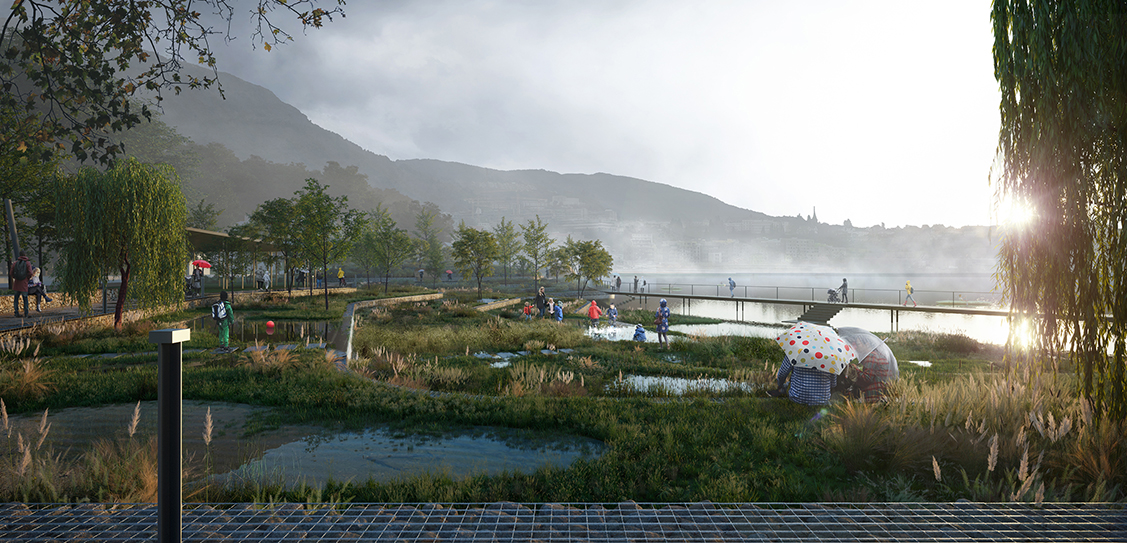 The seawall constitutes the perimeter of a series of lush hills, meadows and wetlands. The space between the wall and the sea, a series of lush hills, meadows and wetlands, become a place to experience water, the wild and dangerous water as well as the soft and soothing one.
The beach park stretches across more than one kilometre and three bays are created with the help of existing creeks. Each bay is programmed differently, establishing themselves in a gradient based on how the urban and natural components are experienced. The first zone, which will also be the largest meeting place, begins in the city centre with a city beach, a floating sea bath and space for sports activities and events. Further on, the park shifts to nature and recreation, eventually focusing on life under and above the water. Both fixed and floating structures are established, such as islands, bridges and bathing jetties enabling people to go out on and into the water.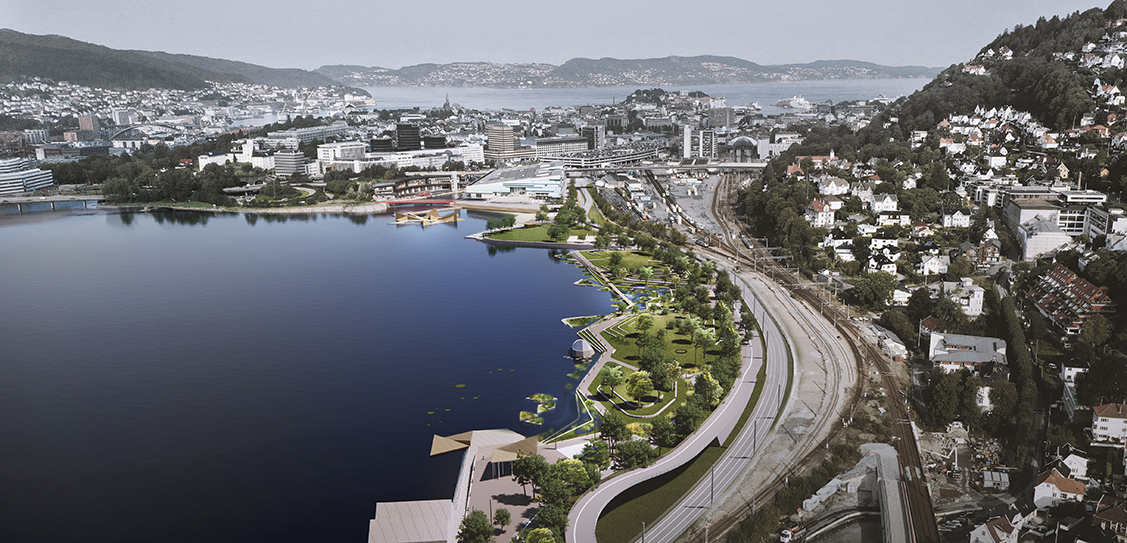 Another important aspect was to create something that is both socially and ecologically  sustainable over a long period of time. Amongst other things, this is realised by creating a robust base that can withstand all kinds of weather conditions and by focusing on improving the water quality in the area. White Arkitekter has developed a system for natural purification of supply water and measures to increase life and biodiversity in the underwater environment.
The ambition is for the new beach park and sea bath to be ready by 2023.
The competition was made in collaboration with Fredrik Pettersson, Arkitekt AS, Dipl. Ing; Florian  Koshe AS; and AFRY.
https://www.worldarchitecturenews.com/article/1699854/white-arkitekter-wins-design-competition-norways-new-waterfront-park
Word: Georgina Johnston