Experimenting with new technologies is important for us at Rörstrand, to develop both our brand and our assortment.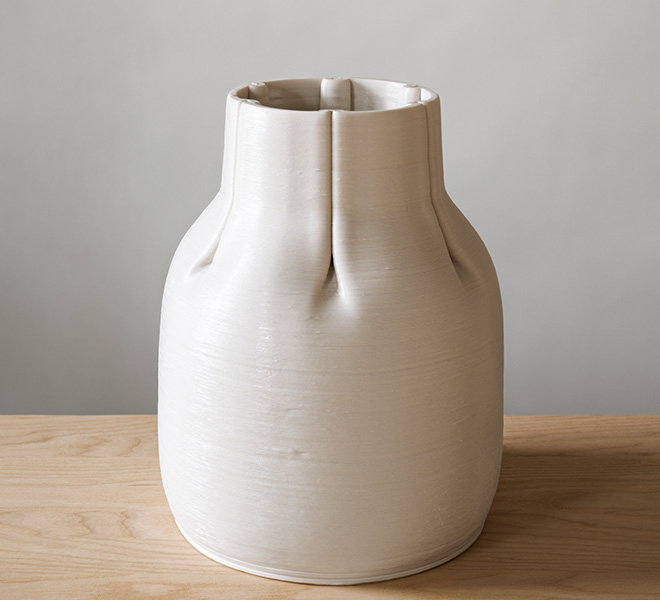 The Pli Blanc series was launched in 2020 and is designed by the design duo Färg & Blanche. The main design idea behind the development of the series was to investigate how a textile-like feeling could be translated into ceramics. With the current industrial manufacturing techniques used today, there are limitations to the design and through 3D-printing, opportunities were opened up to further explore the design language of Pli Blanc.
"We wanted in an experimental way, stretch the boundaries between hard and soft and build shapes through different materials and techniques."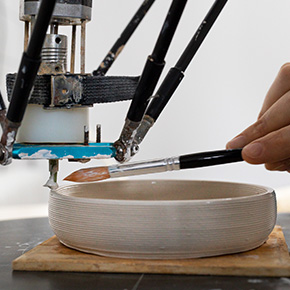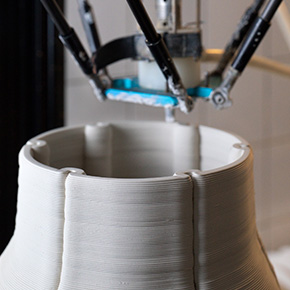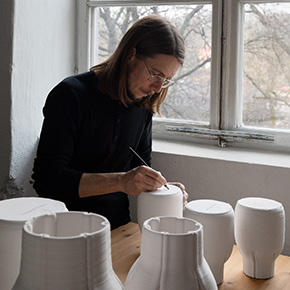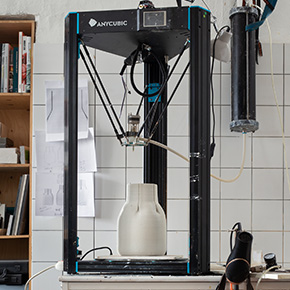 Experimenting with new technologies in a project like this is important to us at Rörstrand, to develop both our brand and our assortment. Rörstrand has made special products and ceramic art throughout the brand's history, and this is something we want to continue to do in the future.
Together with the Stockholm-based studio VerkstadStern's and designers Färg & Blanche, we now present Pli Blanc 3D vases. The vases are 3D-printed in porcelain and are produced in a limited edition of 20 copies. Each vase requires a great deal of craftsmanship, very similar to the traditional manufacturing techniques. The vases will be available from 15 August at Rörstrand Store in Stockholm.