Vipp Swivel chair
Vipp Swivel chair is suitable for the home office or meeting room. The chair features a polished or powder-coated aluminium frame with an upholstered leather seat and backrest. A four-legged base on floor gliders allows for a 360° seat rotation. Also available with castors.

In Motion
Born from the original Vipp chair, the Swivel chair is intended for the office and professional conference rooms that require extended seating time. Designed with a swivel base, this chair in motion will prove a flexible seating experience throughout the day.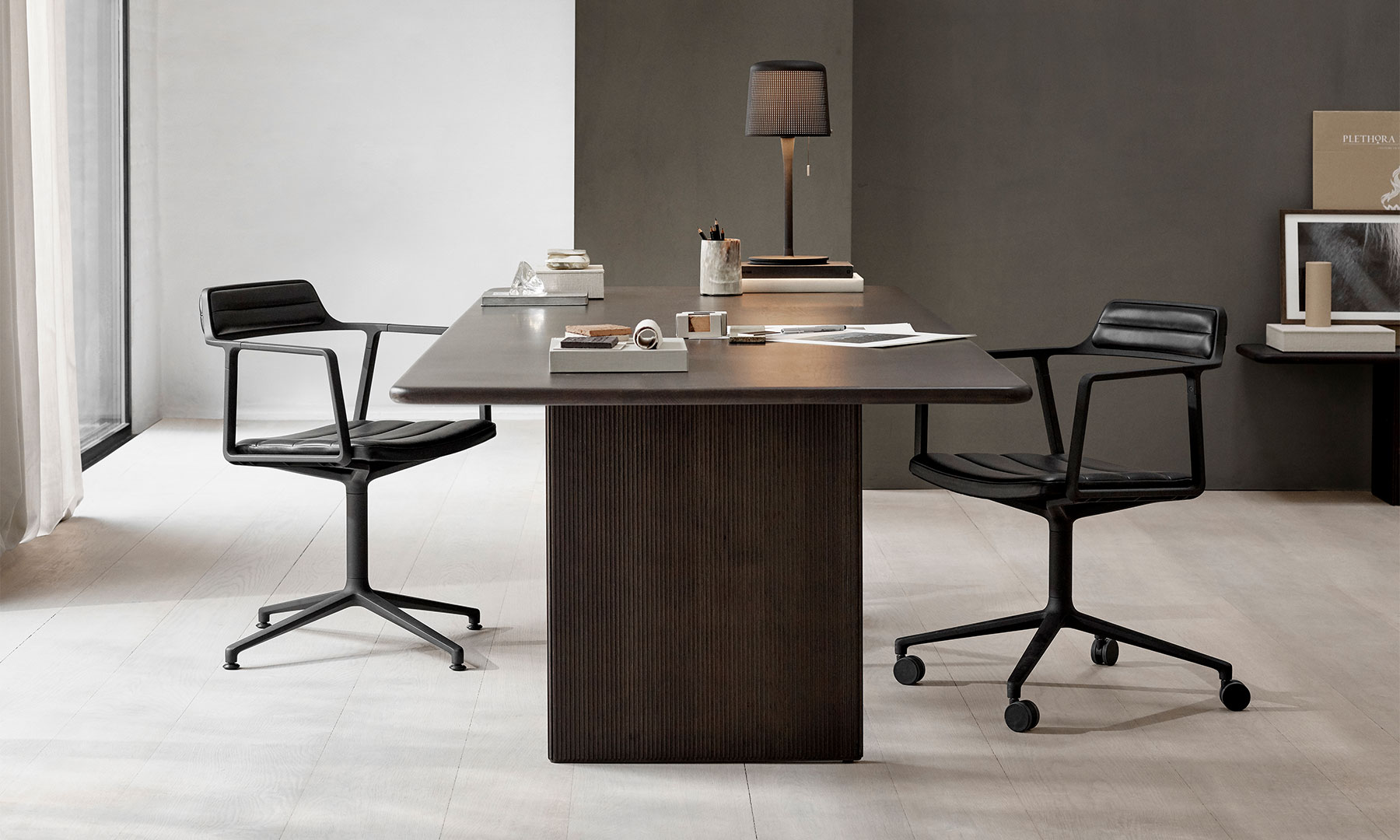 Sit. Spin. Turn.
The soft seat rests elegantly on a pillar that branches out in a four-legged base on either castor wheels or floor gliders allowing for a 360° seat rotation.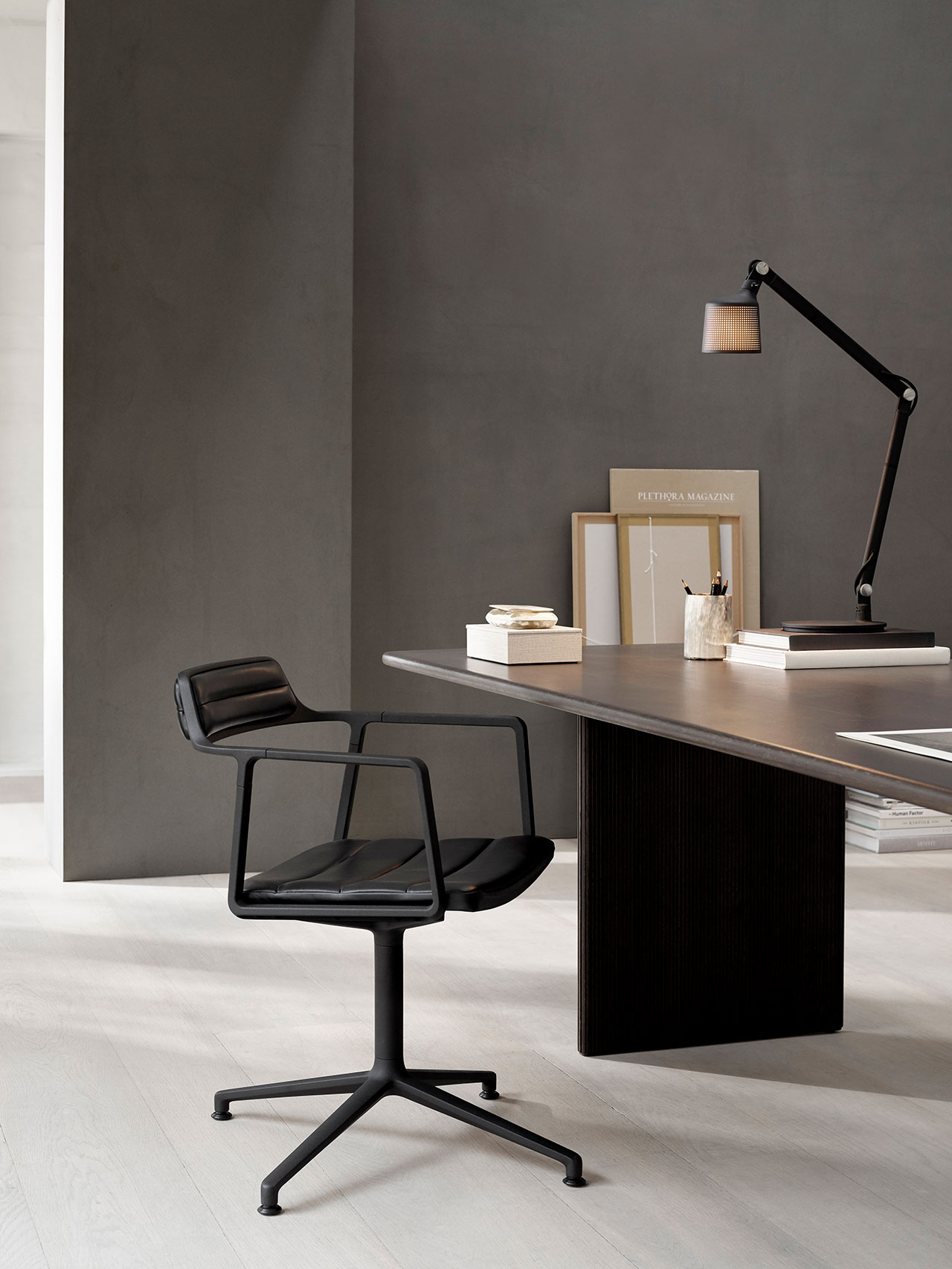 Industrially Framed
The slender armrests continue straight into the discreet, padded backrest, giving the chair an almost airy expression despite its solid components.