Earlier this year, it was announced that the Norwegian urban furniture manufacturer Vestre would become the first furniture company in the world to use SSAB's 100% fossil-free steel. Now, Vestre presents the result of the collaboration: the bench Tellus, designed by the multiple award-winning and celebrated Swedish designer Emma Olbers, who long has pushed the issue of sustainability in the design industry.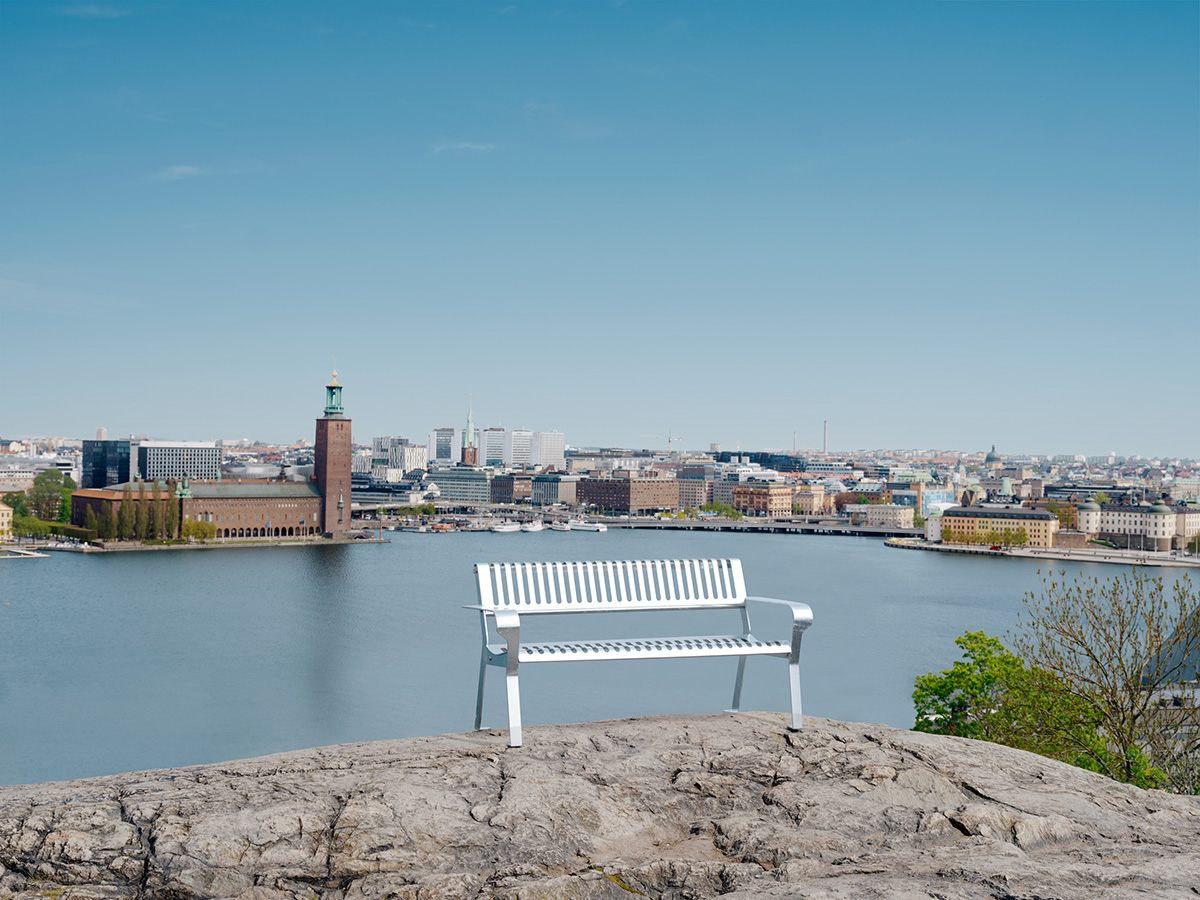 "For me, it is important that form and design follow the planetary boundaries and aim to be part of the solution in the green transition. Therefore, it´s great to collaborate with companies that also want to be at the forefront and have actually realized that we are sawing off the very branch we are sitting on. These are companies that set Science Based Targets (SBTi) to contribute in meeting the Paris Agreement", says Emma Olbers.
Emma Olbers has worked as a designer, interior designer, and creative director for the last 20 years. She believes that sustainability and product lifecycles are key concerns and she strives to incorporate it into all of her work. Olbers wants to design good products – good in all aspects, including being good for our planet. She tries to design products with as low carbon emissions as possible, preferably made from renewable or recycled materials, carefully produced to last for a long time.

Like Olbers, Vestre also strives to be at the forefront of the green shift and has always been quick to test new technologies and solutions to constantly reduce their overall climate impact. Since traditional steel production is based on coal burning, it has a very large emission of greenhouse gases – globally it accounts for seven percent of all CO2 emissions, and for Vestre alone, steel makes up over 60% of the company's total carbon footprint.
"That is why it is one of our prime targets for decarbonization. We aim to be recognized as the world's most sustainable furniture company and to push the development and transition to more sustainable materials and production methods. To get there, we need to be ahead of the curve. Early estimates show that converting all our steel to fossil-free could reduce our overall footprint by around 60 percent", says Øyvind Bjørnstad, CSO (Sustainability Officer) at Vestre.
"Vestre's goal in using SSAB's fossil-free steel is to inspire more people to do the same. At Vestre, we live by the motto 'Everyone can save the world. A little'. This fits well with both Emma Olbers' and SSAB's visions. A natural collaboration between strong parties who all work towards the same goal, says Bjørn Fjellstad, CEO at Vestre.

Tellus is a timeless and inviting bench that encourages people to sit down and take some time off, enjoy a cup of coffee, or engage in a good conversation. The design makes it equally suitable for both parks and more urban environments. The bench got its name since it was designed "with Tellus in mind", in accordance with our planetary boundaries.
"The main goal was to create a bench with as few emissions as possible. An outdoor bench for public environments must also withstand a lot of wear and tear. Therefore, a strong construction is important. We have striven to use as little material as possible but still maintain the strong construction. I think it should both radiate a metal feel and a tactility, but also look welcoming, hence the wide armrests which visually is inviting and functionally provide space for the coffee cup", Emma Olbers explains.
"Tellus is great example of what steel can be used for. There is little that is more social, tangible and accessible to people than a park bench in a public space. A place where people can sit down, talk to each other and get to know each other", Fjellstad adds.
By now becoming the first furniture manufacturer in the world to use Swedish steel company SSAB's revolutionary fossil-free steel, Vestre once again takes the lead and shows that the green shift is possible.
Product information Tellus Bench
Design: Emma Olbers
Material: Fossil–free steel
Dimensions: 1814 x 885 x 700 cm
Color: Available in all RAL classic colors.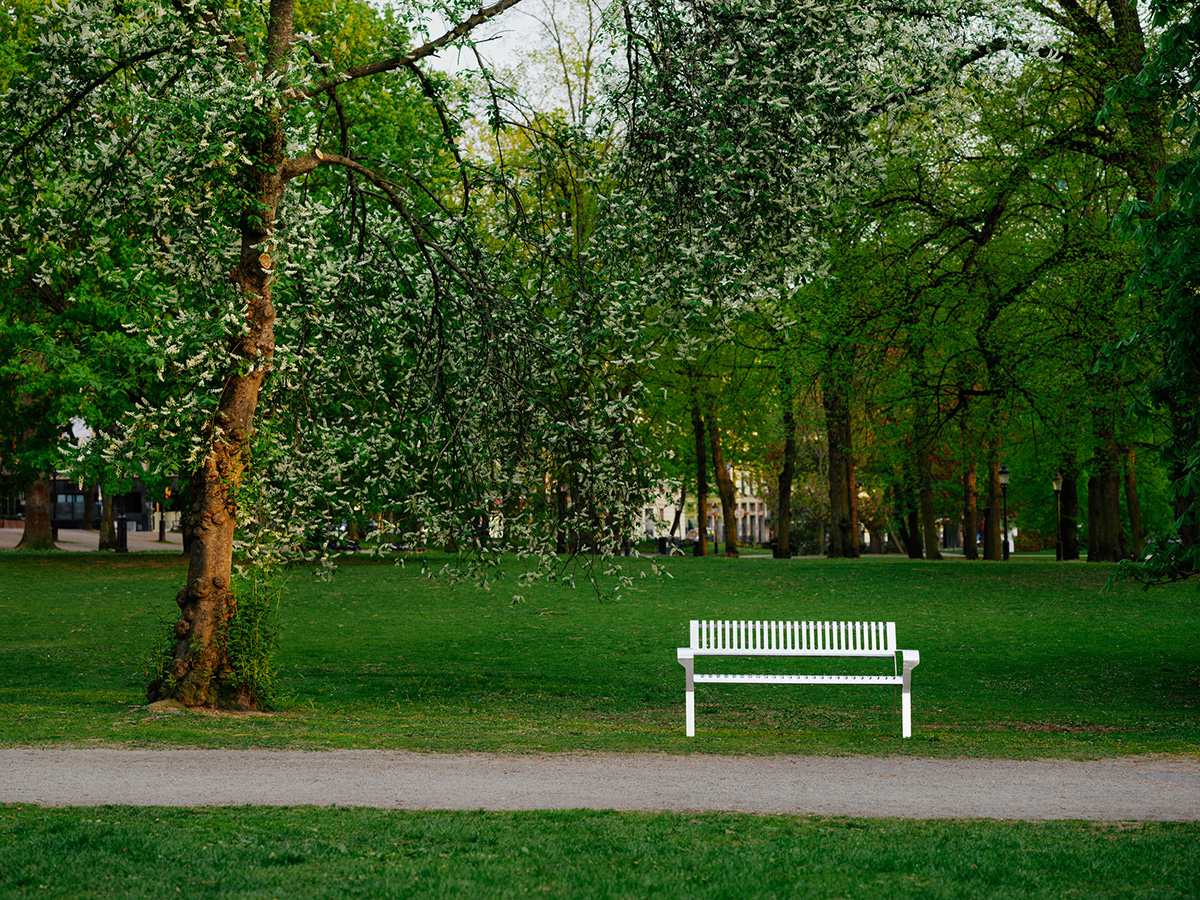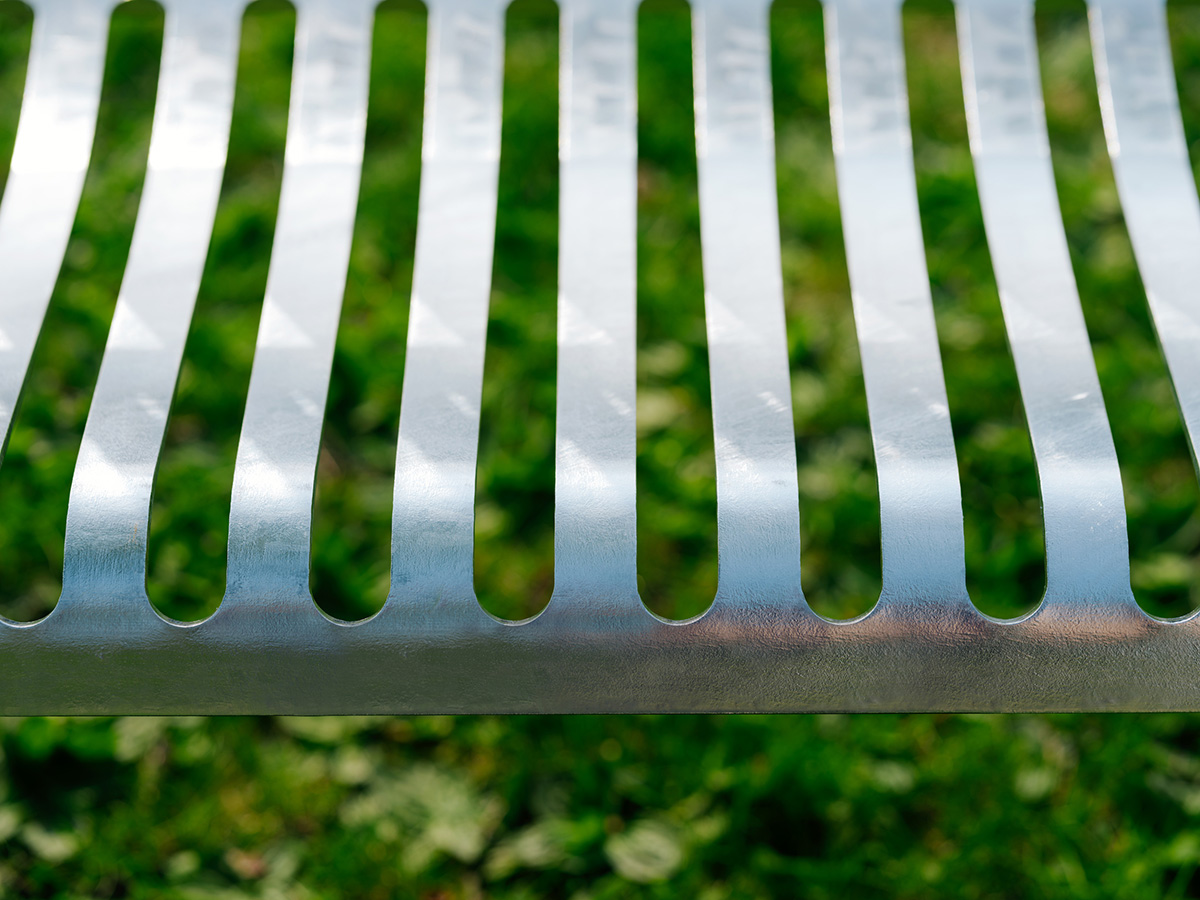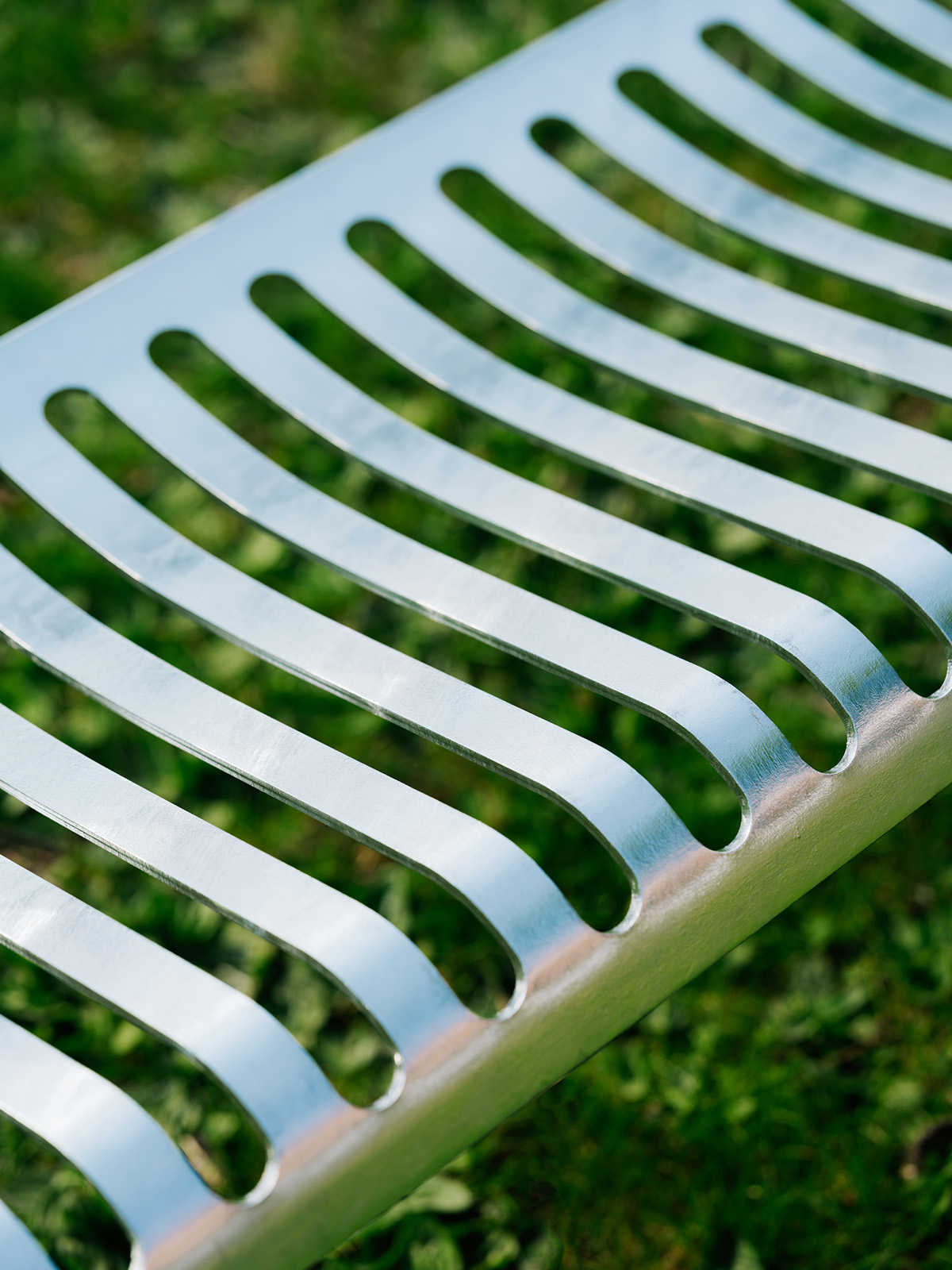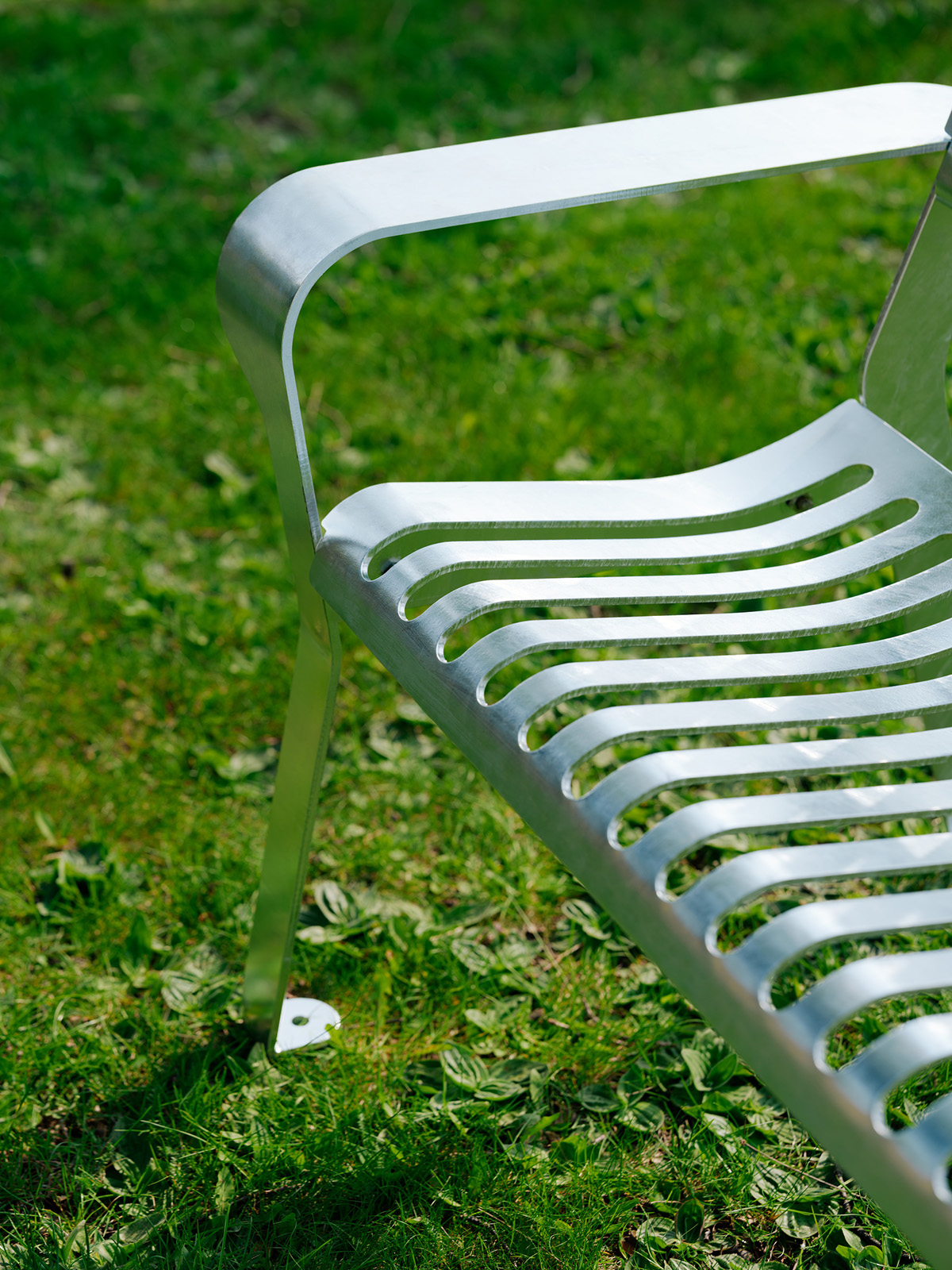 About Emma Olbers

Emma Olbers is a Swedish designer with a strong focus on sustainability. She is the founder of Stockholm-based design studio Emma Olbers Design. Amongst her clients are brands such as Asplund, Vestre, Skultuna, and Eldvarm.
Among her many projects, Emma has designed the Old Library at the Swedish National Museum for Art and Design, for which she was shortlisted in the civic and cultural interior category of the 2019 year's Dezeen Awards. The Old Library has been overhauled by Emma Olbers Design to include a host of furnishings made from sustainable materials.
In February 2020 Olbers was chosen Designer of the Year by the Swedish Elle Deco, and in 2019 Olbers was awarded Interior Designer of the Year by Architectural Digest in Germany, for the Old Library. She was also named Designer of the Year 2018 by the Swedish magazine Rum. In 2018 Olbers was also named Forerunner for Sustainability by the Swedish magazine Residence. One of her latest projects is the exhibition Now or Never, 1kg CO2e.
Read more at emmaolbers.com