Verna – the essence of spring
Introducing the latest addition to Pilke's collection, the Verna lamp. Designed by the talented Finnish designer Simo Serpola, the Verna lamp is a composition of simplicity, elegance, and functionality. Made with FSC- or PEFC-certified birch plywood, the lamp features 2.5mm thick plywood that is water-cut, giving the lamp a unique look and feel.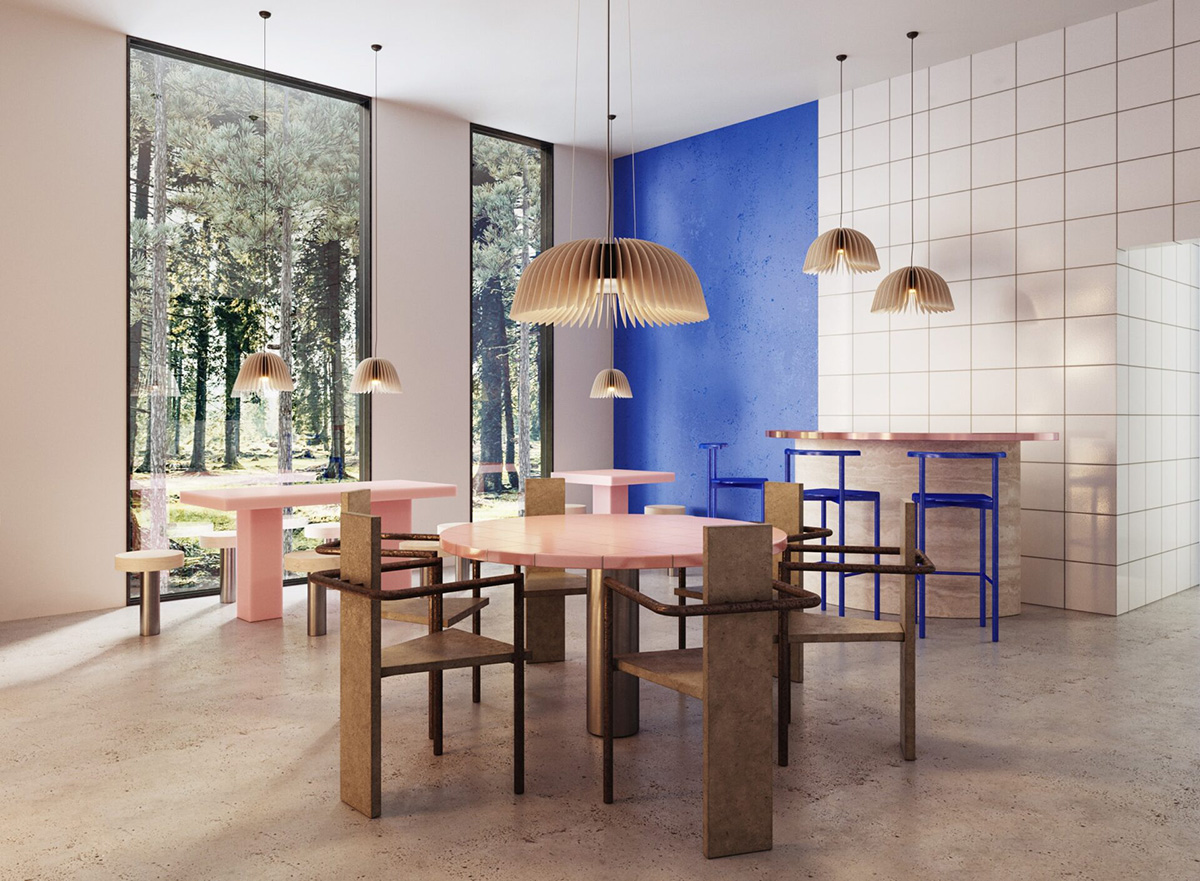 Each Verna lamp is carefully assembled by hand, with rings in black painted wood and a row of "wings" attached, 30 pieces on the smallest, 34 on the middle and as many as 60 pieces on the largest – creating a beautiful downward light that's perfect for any space. Simo Serpola was inspired by the essence of spring when he designed this lamp with its pure and minimalistic design, and that's why it's named after the Finnish feminine name meaning spring-green. The natural wood materials used in Verna's construction add an organic touch to its modern aesthetic, creating a serene and calming atmosphere that illuminates the beauty of spring all year round.
The Verna lamp comes in three different sizes, making it versatile for any space. Whether you're looking for a small pendant for your window or a large lamp to hang low over your dining table, the Verna lamp has got you covered. By crafting wooden luminaires using local wood, you can be sure that you're getting a product that's not only beautiful but environmentally sustainable too.
In summary, the Verna lamp is a stunning example of Scandinavian design, adding to Pilke's impressive collections of wooden luminaires. Its simplicity, elegance, and functionality make it the perfect lamp for any home or business.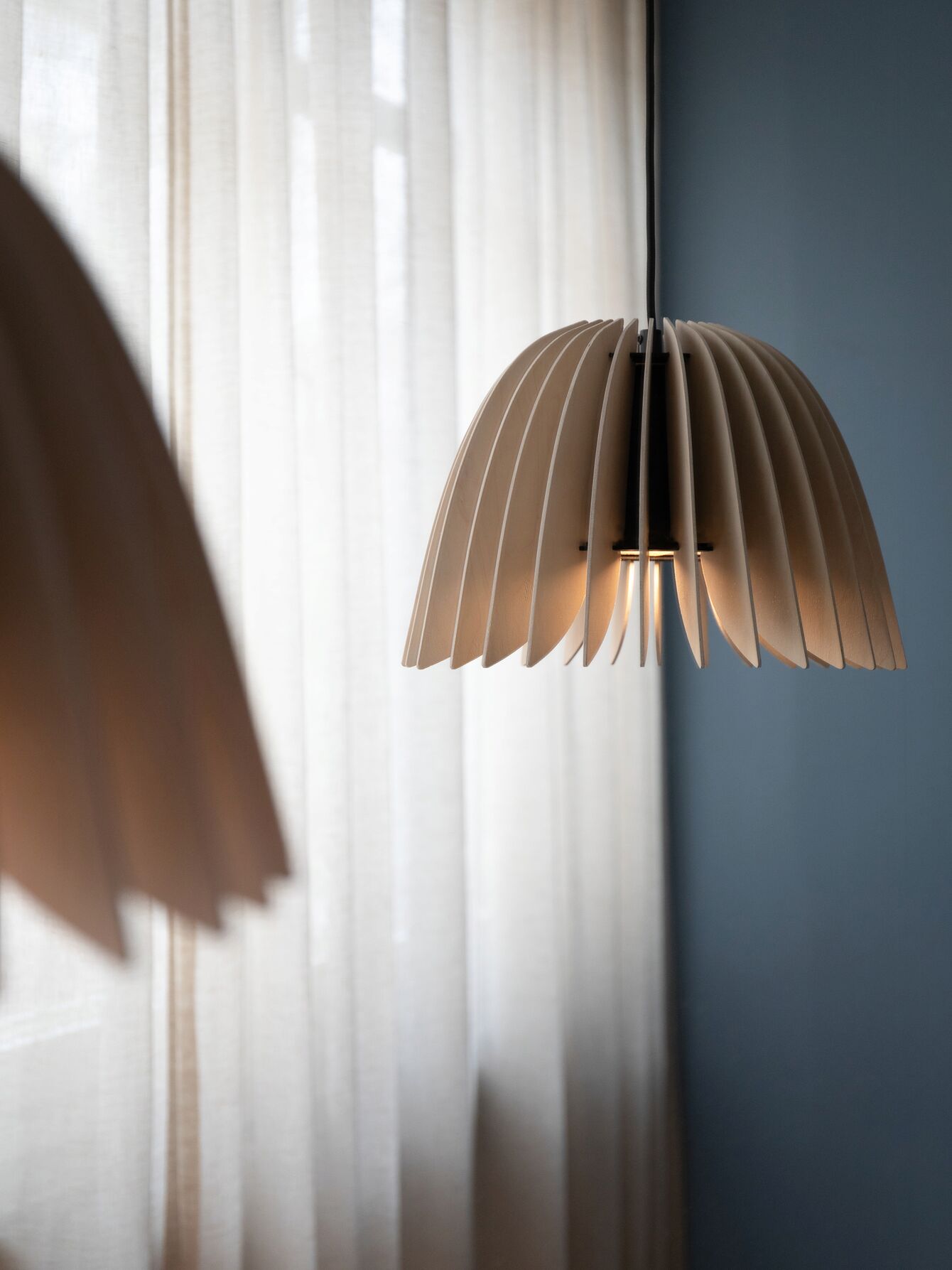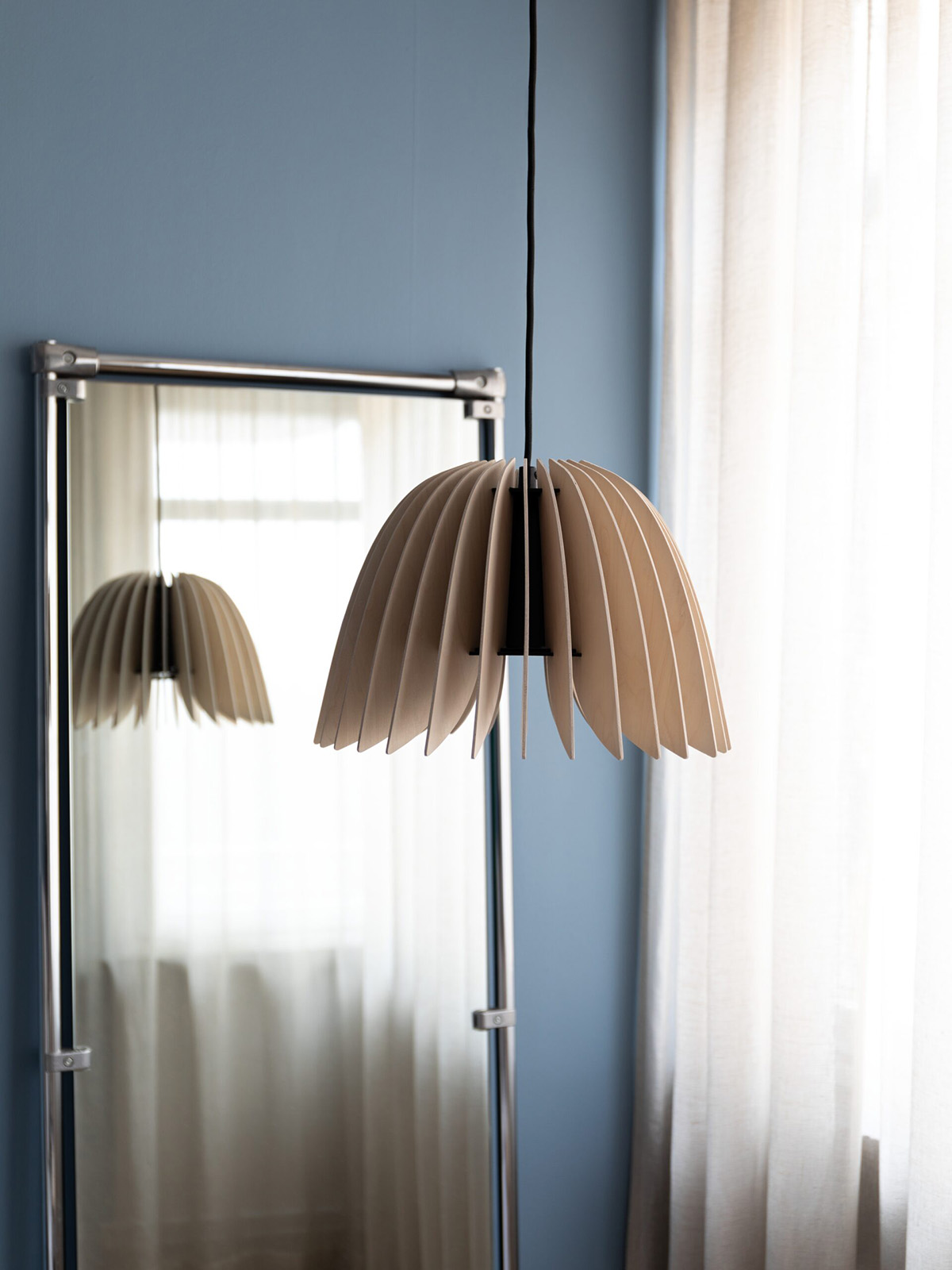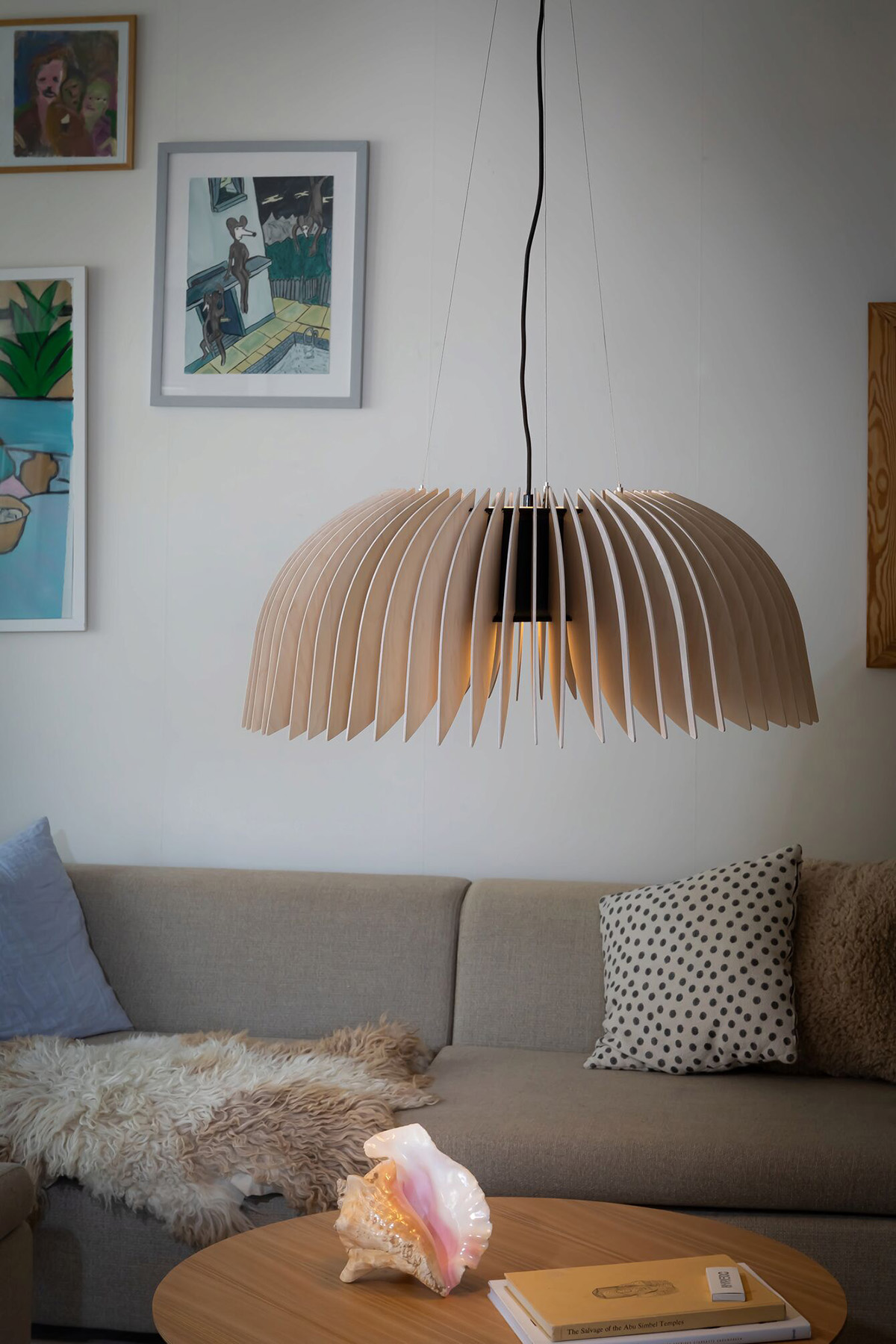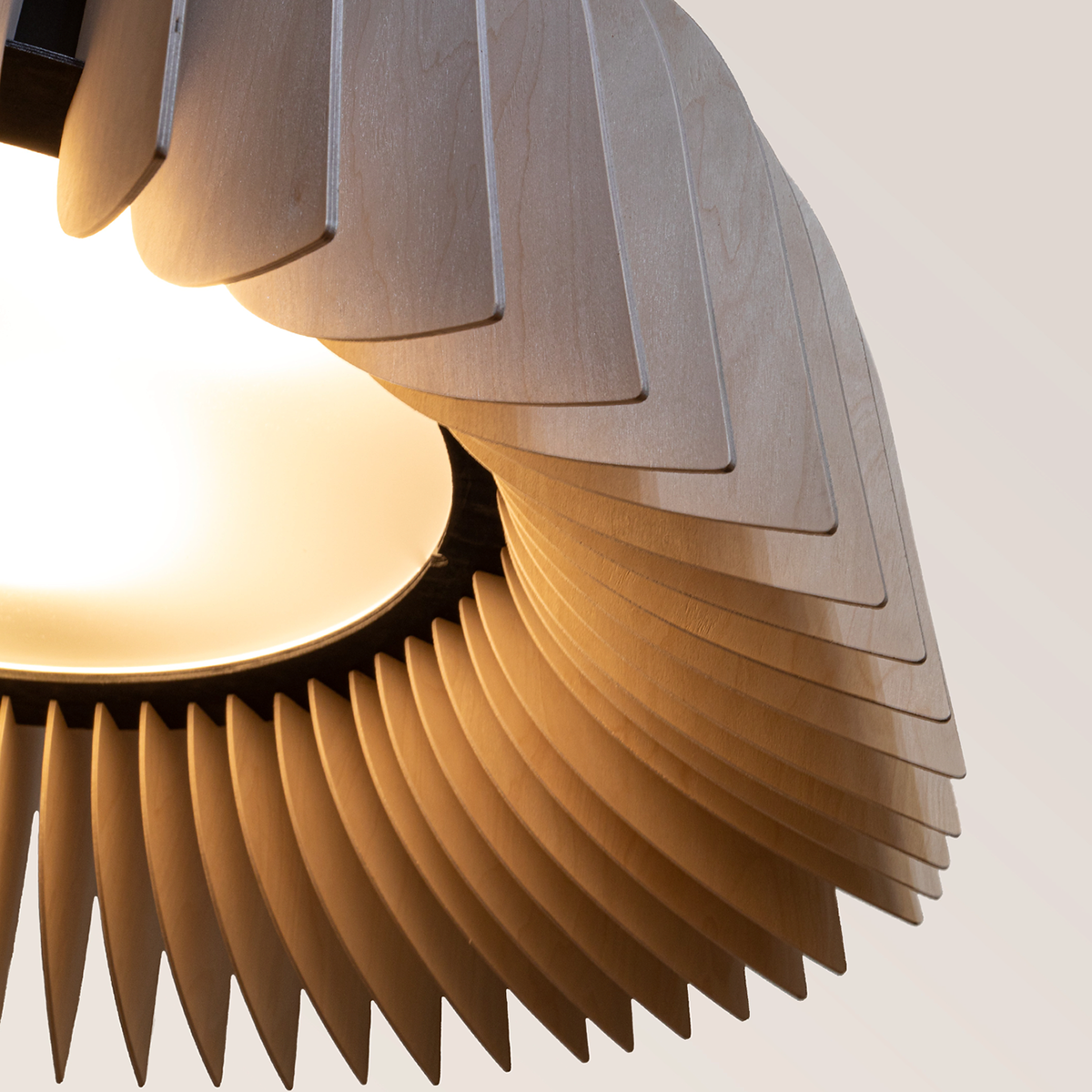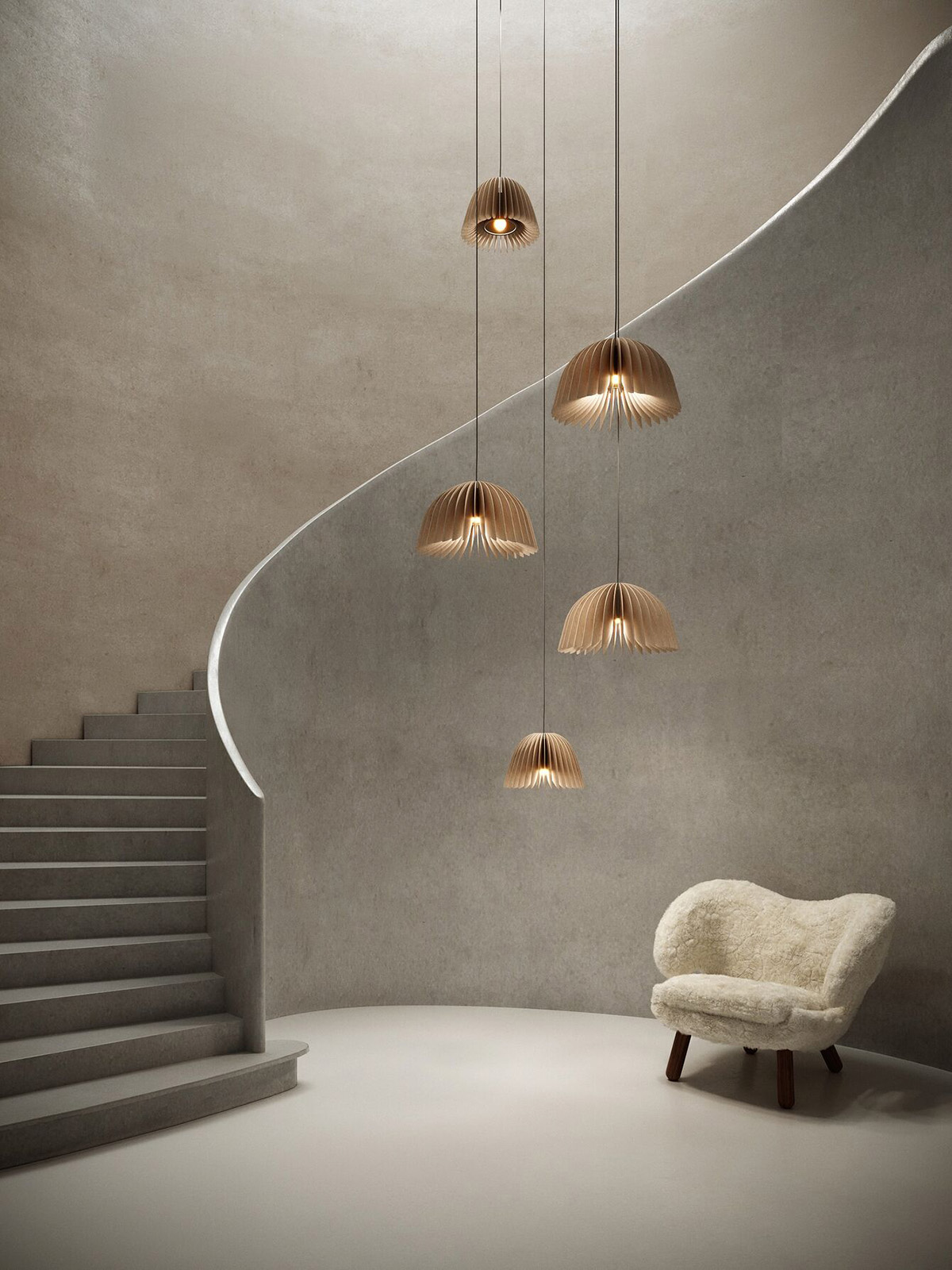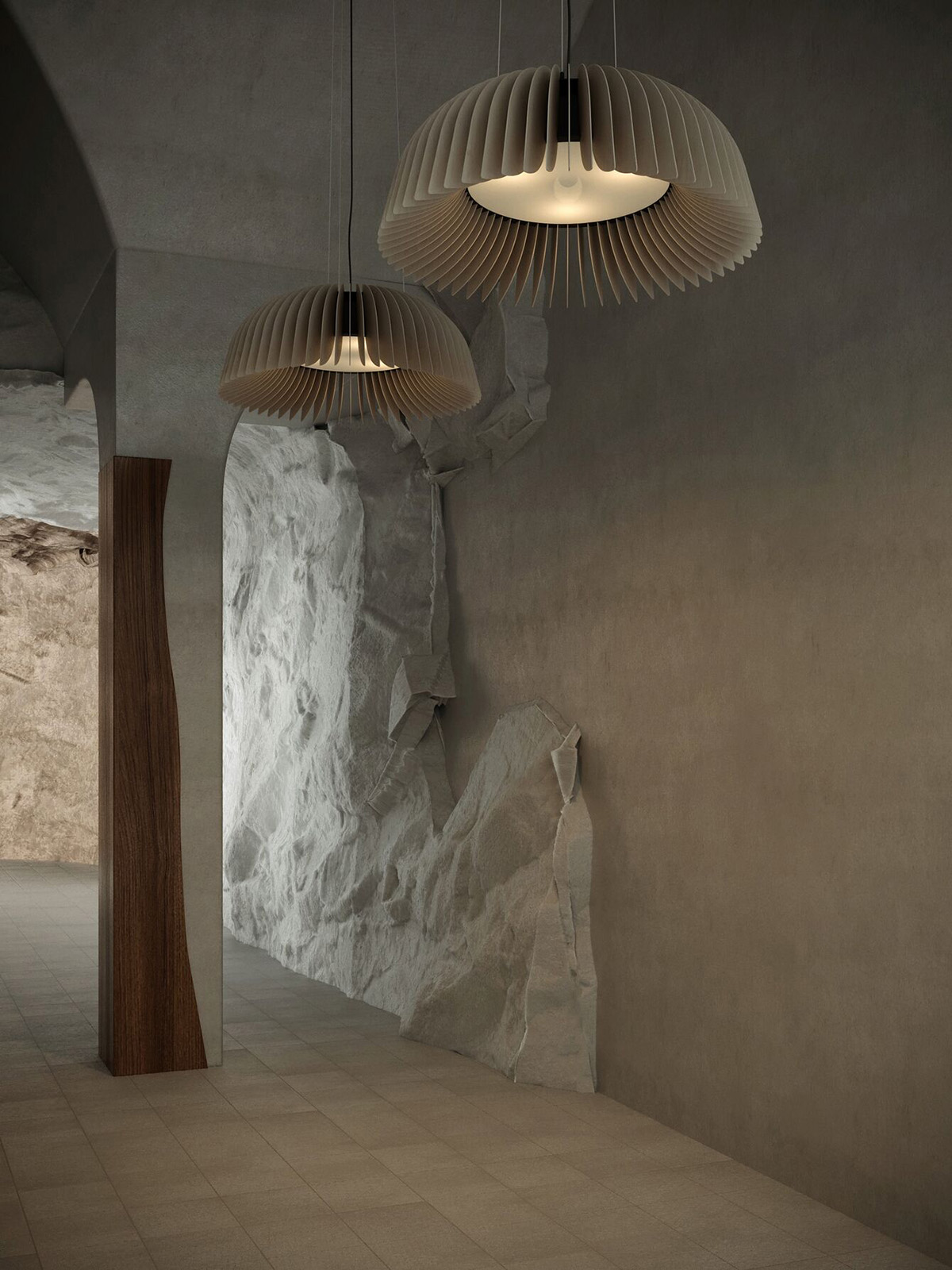 About Simo Serpola 
Simo Serpola is a Finnish designer based in Helsinki who specializes in space and product design. He strives to combine art, science, and technology to create interactive designs that are both practical and aesthetically pleasing. His approach involves conceptual ideas and a focus on goal-oriented outcomes that prioritize quality and collaboration while also considering the environment and materials. Serpola's current work involves a lot of spatial and exhibition design, and he views design as a way of thinking and existing.