Fogia is pleased to present the Velar sofa, the latest collaboration with designer Andreas Engesvik, launching September 2021.
Velar is an understated sofa with a relaxed low-to-the-ground position and generous 2.5-seater proportions with ample space for two people or more. Its straight-forward design combines a minimalist steel tube frame with slim legs, and a single continuous cushion that curves with a high back to comfortably support the sitter's neck and head.
"Velar has an informal appearance, which I like," says designer Andreas Engesvik. "I wanted to make a sofa that has that comfortable feeling of sitting up in bed. It's a very familiar position we all know and enjoy, with good support for the back and head that immediately puts you at ease. During the testing period in our studio I noticed that people naturally gravitated towards Velar. It has a distinctly welcoming, relaxing atmosphere, helped by the fact it's low to the ground."
Without the armrests commonly included in traditional sofa design, Velar benefits from an open-ended arrangement that facilitates free movement and social harmony between the sofa and its environment. Engesvik explains: "You can naturally reach for objects like glasses, books or phones from side tables or have space for children to perch." As such, Velar complements nearby furniture including side tables, floor lamps, coffee tables and footstools with uninterrupted interaction. Two metres in width, the sofa's armrest-free design ensures it creates generous space for sitting, even in modest-sized rooms.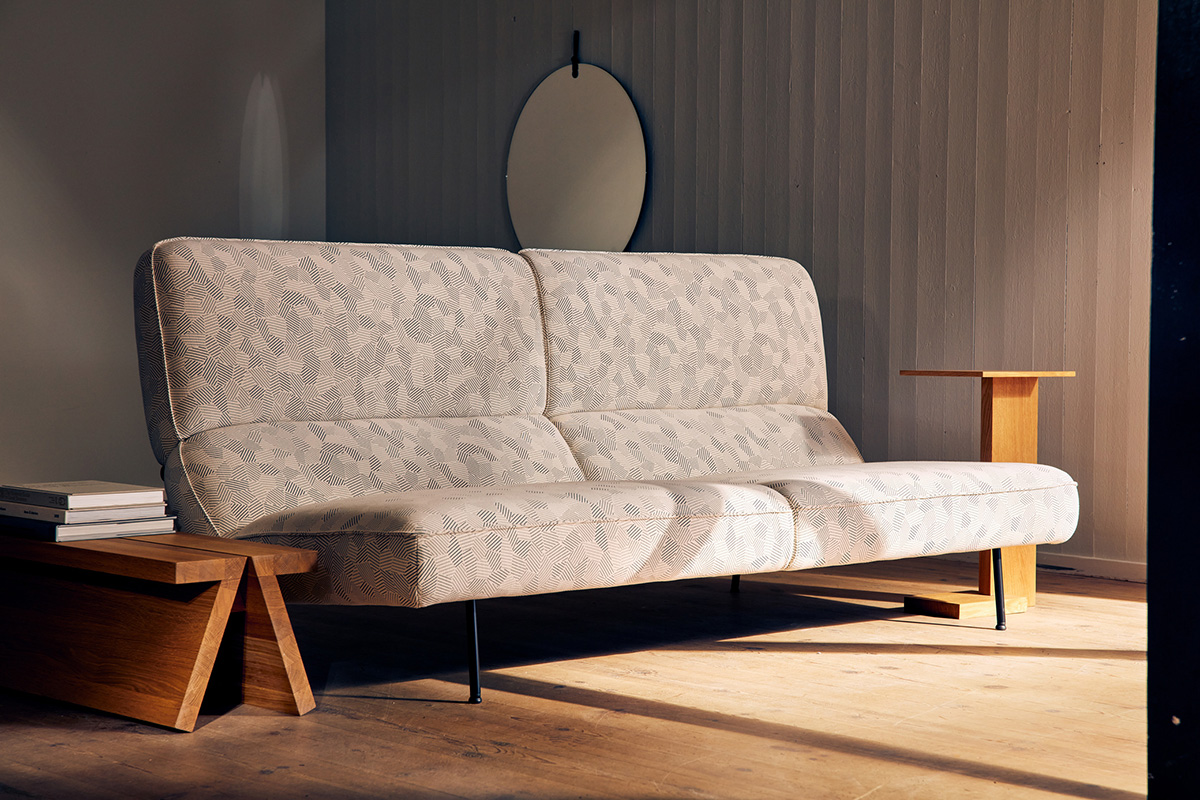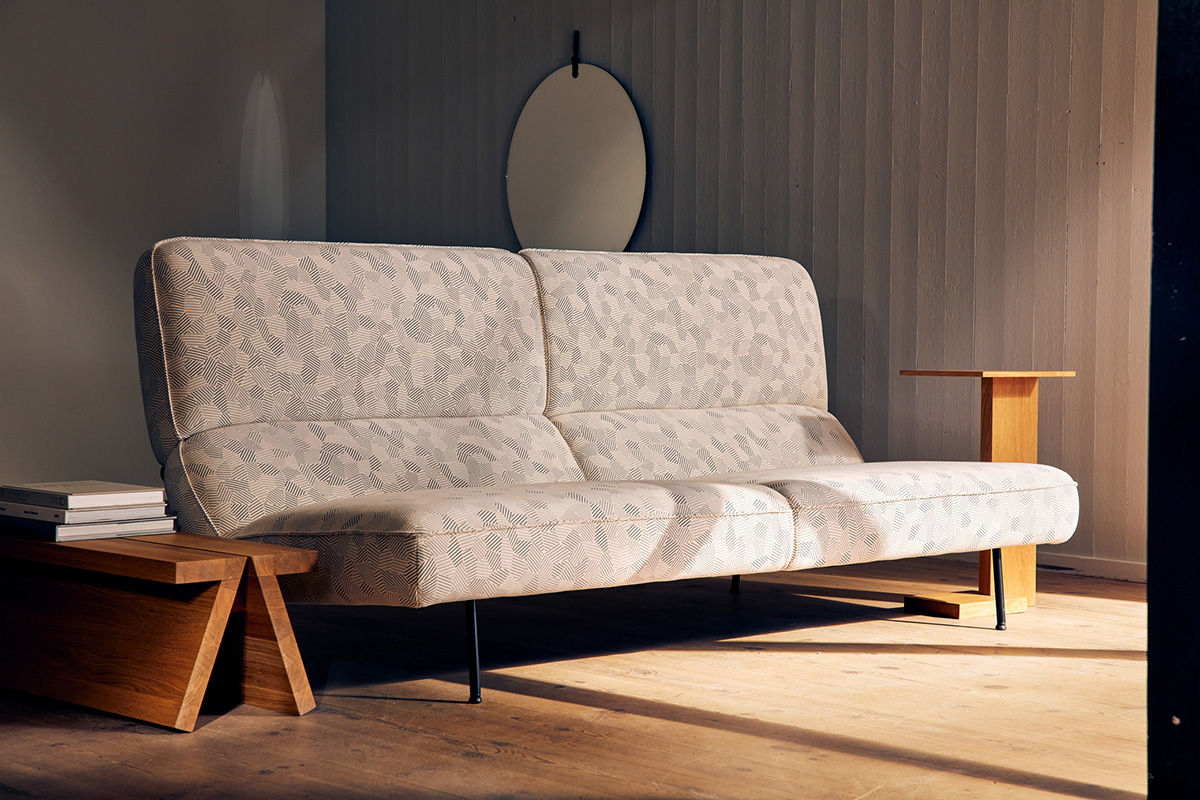 "Velar is a sofa that feels fresh, exciting and reflects today's informal way of living," says Marcus Huber, CEO at Fogia.
He continues: "Andreas is a holistic designer with an emotional and tactile instinct for how furniture should work.He really understands what we do at Fogia and simply isn't interested in creating new products for the sake of it. We always love collaborating with him, so it's been a pleasure to do it again with a product like Velar, which has an easy, relaxed coolness."
The Velar sofa has a broad appeal across age groups and an informal appearance that younger generations and children naturally enjoy. Its distinctive look and feel is similarly suited to public and private settings, with a silhouette that's beautiful from all angles. This is particularly striking when Velar is positioned in the middle of a room where it's elegant metal frame can make an impression. It also squares seamlessly against walls in compact spaces.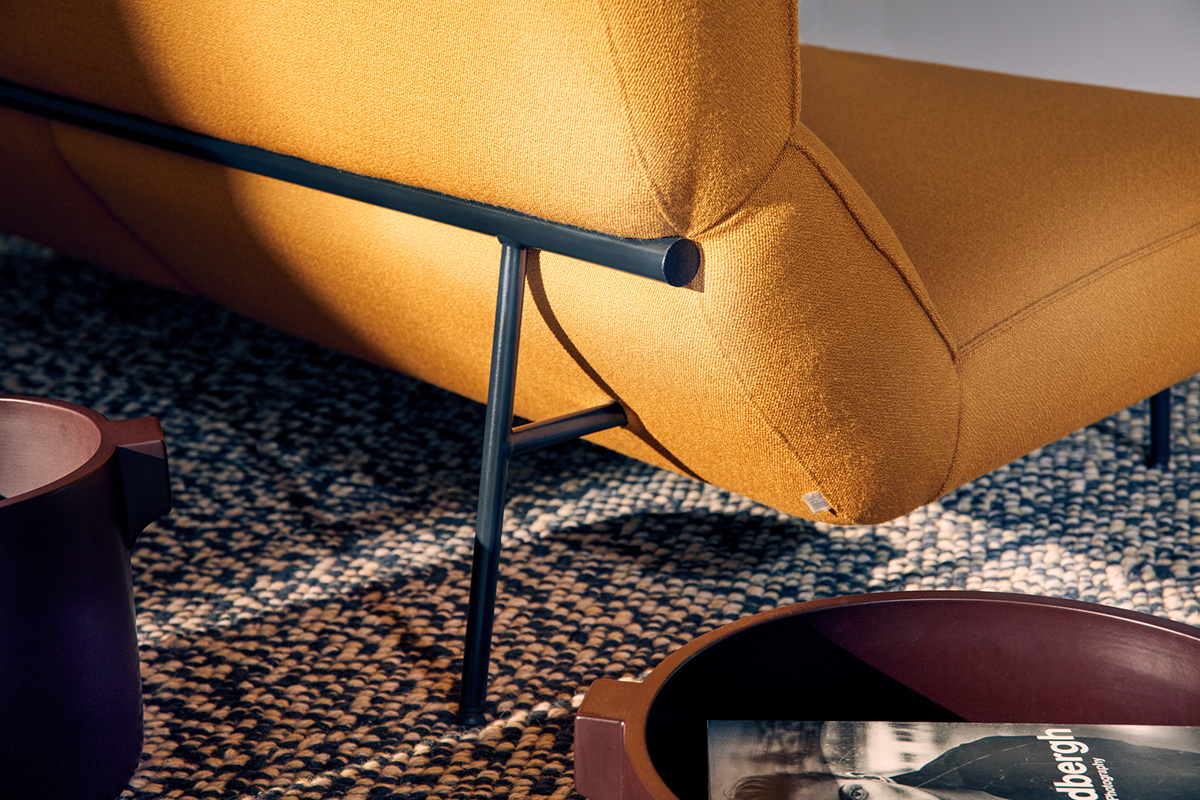 This is the latest collaboration between Fogia and Norwegian designer Andreas Engesvik, having worked together on popular Fogia icons including the Tiki and Dini sofas and the Bollo and Barba chairs. "The Fogia team puts a lot of trust in me, which allows me to feel very free in my design," says Engevik. "Personally, the most successful design pushes me out of my comfort zone. If I'm overly confident in a product it's usually not particularly interesting or relevant!
Fogia is very comfortable with this approach during development."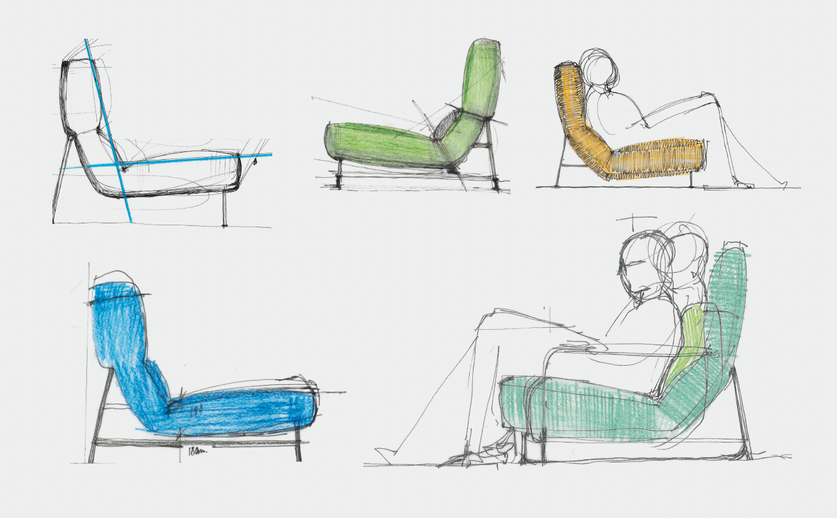 "People naturally gravitate towards Velar.
It has a distinctly welcoming, relaxing atmosphere."
– Andreas Engesvik
The Velar sofa is handmade in Fogia's factory in Gdansk, Poland and can be customised across a variety of materials, colours and specifications. Velar is available from September 2021.