Designed by Norm for Fogia, Utility is a versatile stool in two sizes with space for more than one perching on them at a time. An architectural frame and legs is capped by a soft cushion.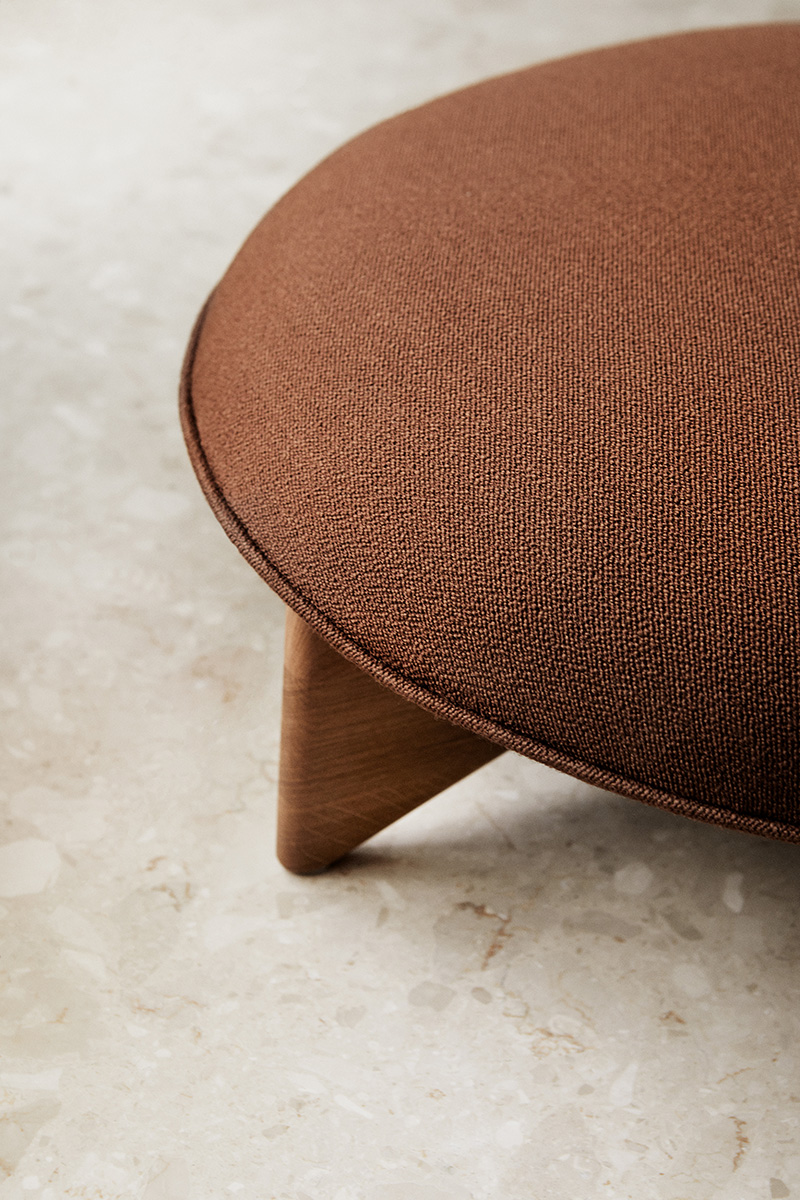 Careful attention has been paid to the proportions of the stool, moving it away from what could be considered a 'standard' height and size for a foot stool, stool or pouf. It's perhaps this facet of Utility which seems to make it draw together elements of a room.
Beech or oak base, polyether seat, upholstered in leather or fabrics.
Sizes: 100 cm x 32 cm or 70 cm x 28 cm (diameter x height).