At Formex fair 15-18th 2013
At Ljungbergs Factory we want to offer our customers products that will last for several generations because we do not believe in the current throwaway culture. We encourage our customers to invest in quality manufactured in Sweden with care to the environment. We pride ourselves on our knowledgeable staff that are the leading textile printing experts with special knowledge of colour mixing, fabric processing and printing.
NEWS
In our stand we will present our newest design Salmiak of Nystrom Persia, inspired by Sven Markelius' classic pattern Pythagoras. Both as plain fabric by the meter, and as gorgeous hand-printed silk scarves. Salmiak pattern is also the base for Naim Josefis womenswear collection which we will get to see samples of at the fair.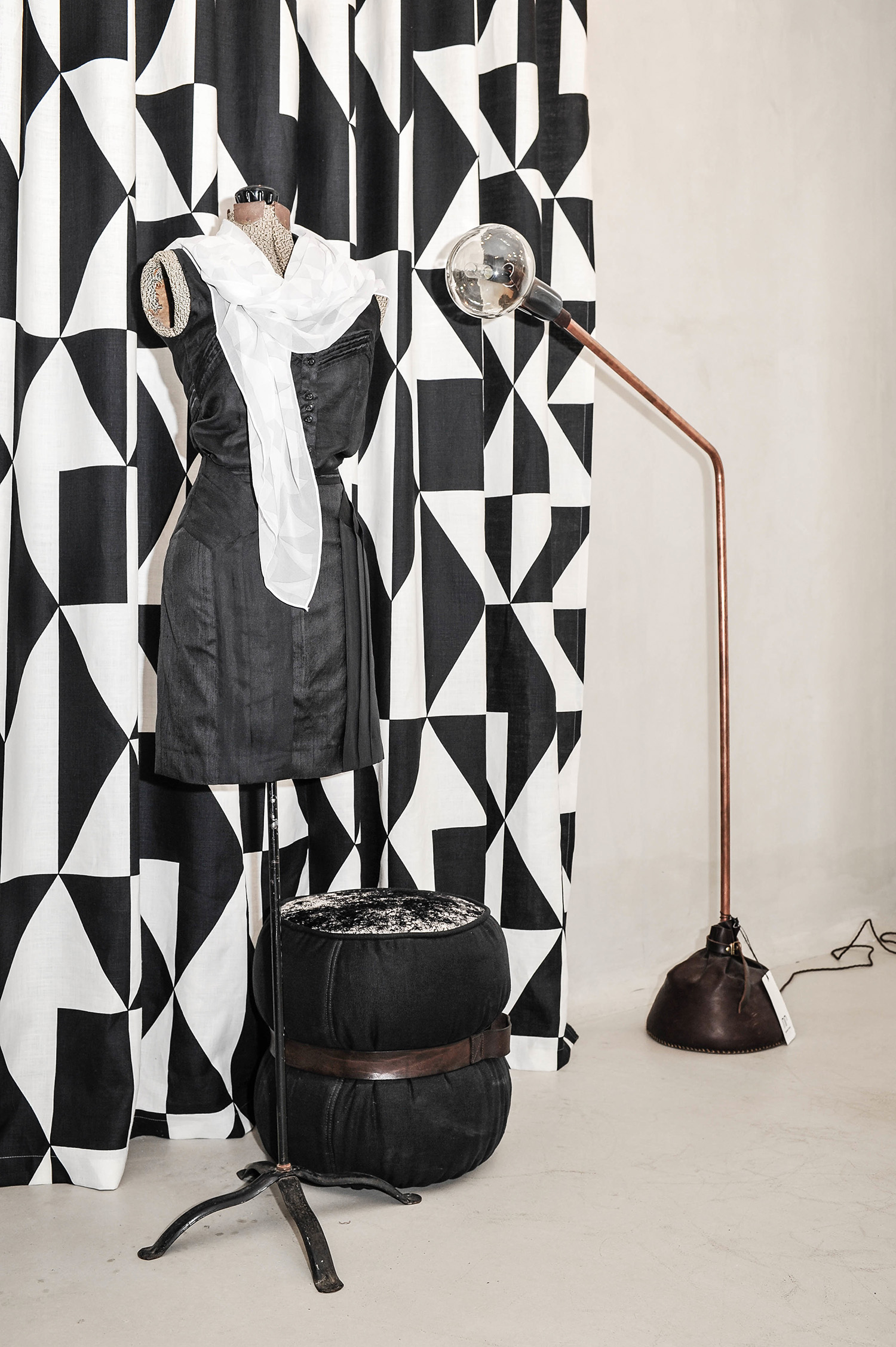 EEXLUSIVE PRODUCTS IN CLASSIC PATTERNS
We have also created exclusive products of our classic patters like bedding in 100% cotton satin with Stig Lindberg's classic and world-renowned design and lovely, flowery flavours of Maria Åström. Among our new products we have also cushion covers from the finest linen fabric with a patterns of Viola Gråsten, Sven Markelius, Olle Eksell and Stig Lindberg.
LINEN WALLPAPER
Furthermore, we have created unique hand-printed linen wallpaper with the patterns Fruktlåda by Stig Lindberg and Salmiak by Nystrom Persia. Ljungbergs Factory is the only company in the world that manufactures textile wallpaper.
At our stand we will also be demonstrating a selection of Ljungbergs Factory's classic patterns in fabric.
All products are available in our online shop ljungbergsfactory.com and a range of products and fabrics are available at our wholesalers. We are also looking for new co-operation partners.
MEET OUR DESIGNERS AT THE FAIR
Naim Josefi will be by the stand every day 11.00-12.00.
Nyström Persia will be by the stand at Thursday and Friday 11.00-12.00.
At the fair you will find us in Hall B at stand B02: 49.
Welcome
For more information, please contact:
Jonas Wåhlander, MD
tel: 073 3777 444
jonas.wahlander @ ljungbergsfactory.com