UNI LARGE conference table.
Design: Axel Bjurström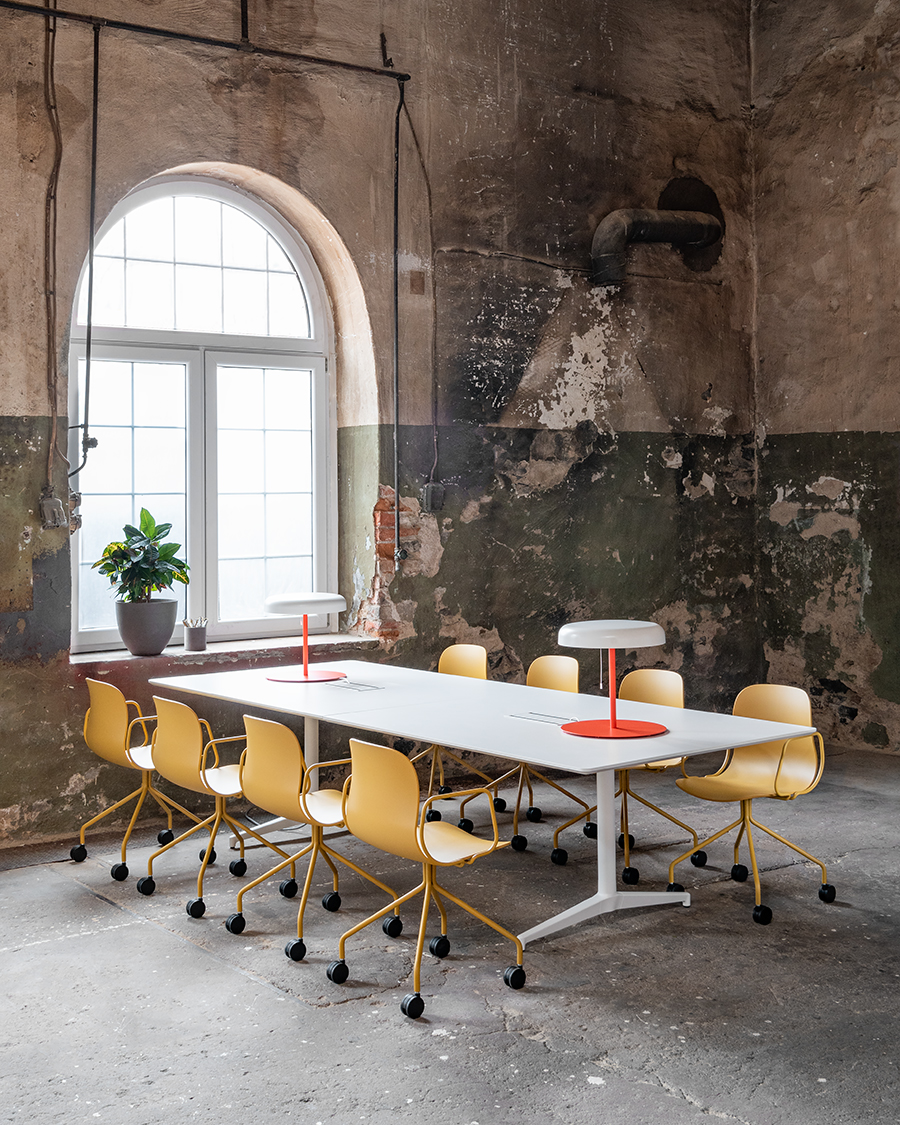 Uni Large is a versatile conference table tailored to modern meeting places. It is subtly designed to work in several types of environments. The richness in design of the conference table is exemplified by the foot's die-cast details and the chamfered edge of the table top. Taken together with its scaled-down structure, the table almost seems to float. The relatively low foot means that chairs can be placed anywhere around the table. Also chairs with high armrests can usually be pushed completely under the table top. The table is available in a number of formats and finishes and is easy to customise. Frame in Colours by Materia (CbM*) powder coating. A cable lid and electrical/USB sockets are available as options. The fabric covered electrical cable is led from the cable trench down through the pillar. In the case of two electrical sockets, the cables are gathered together and routed down with only one cable in the pillar, giving a tidy impression.
*CbM = beige, mustard yellow, dusty pink, rusty red, burgundy red, blue grey, green, grey, dark grey, black, white