We are happy to introduce two rug collections, Duet and Villa La Madonna. Truly a innovative addition to Bolon's extensive woven product range.
Created from our new material Bolon Blend, it's our pleasure to present two new rug collections, Duet and Villa La Madonna. Both collections represent beautiful proof of our innovation in the design studio and skill by the loom.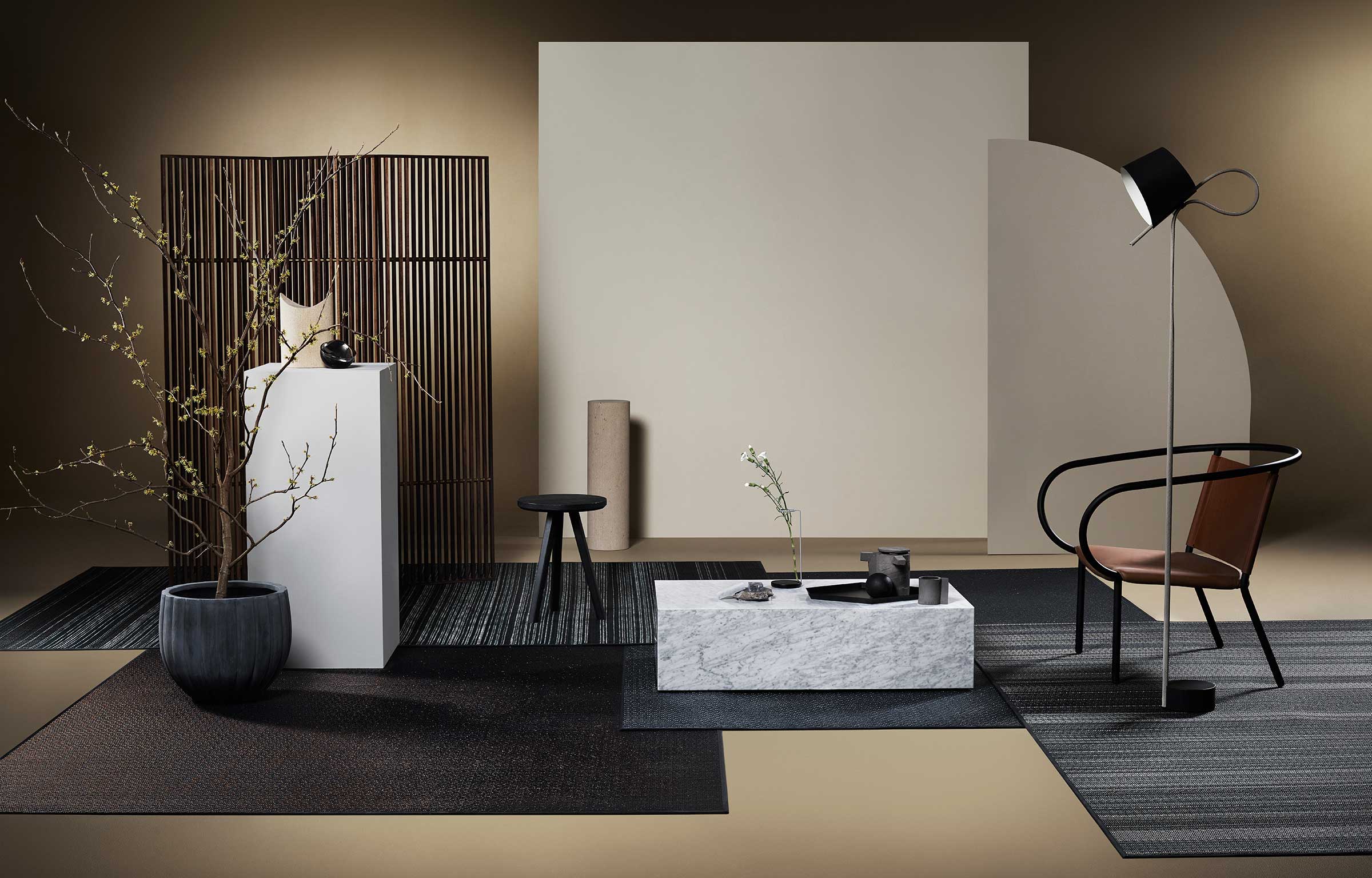 Two first examples of the rugs, Duet and Villa La Madonna, explore the rug as a site-specific design concept. Villa La Madonna is named for the boutique hotel in Italy belonging to Bolon's owners Annica and Marie, for which the rug collection was originally designed. Like the shimmery geometric pattern that characterizes Villa La Madonna, Duet has a combination of glittery and solid fibers, but in more muted tones of deep blues, greys and greens. It is available in a subtle stripe pattern or a solid. With their softer look and feel, Bolon Rugs are a perfect complement for hotel interiors.
At Bolon, we have always followed our own path and applied a fearless,
inquisitive approach to developing our brand and products.
Annica Eklund
Duet
Born from a desire to create material with a new look and feel, Duet is the result of our restless creative spirit, embodying a desire to push our own boundaries and those of the technology we use.
Villa La Madonna
What started as a fun side-project eventually became a vision for our future. With Villa La Madonna, we created a collection for a specific interior space, an idea with far-reaching design consequences.