"Make silence and light."
Stone Designs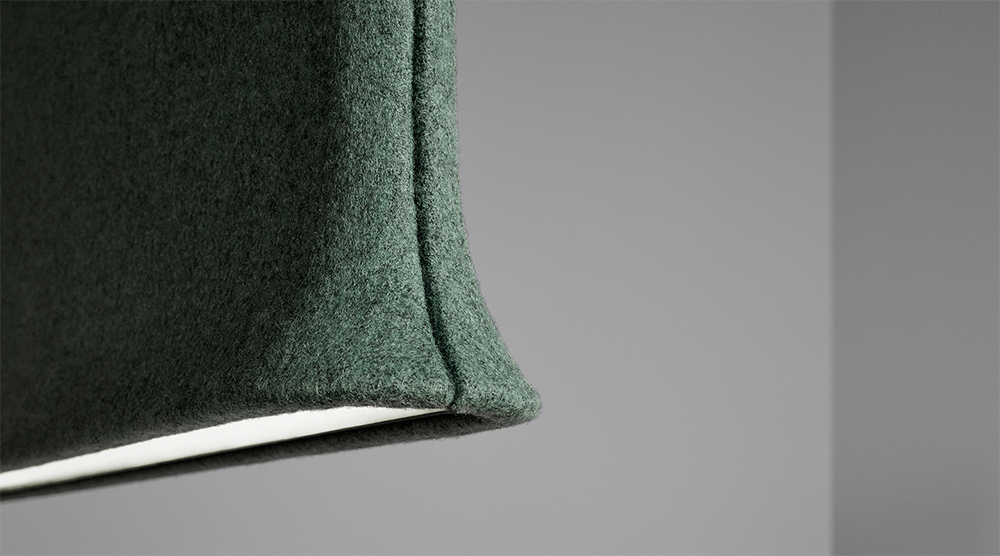 "It is not an acoustic panel with LED lighting. It's a lamp with acoustic properties", states Cutu Mazuelos, who designed Trumpet for Abstracta together with Eva Prego. The difference is important for the designers who aims to contribute not only with acoustic function but also with a temperament that enriches everyday life.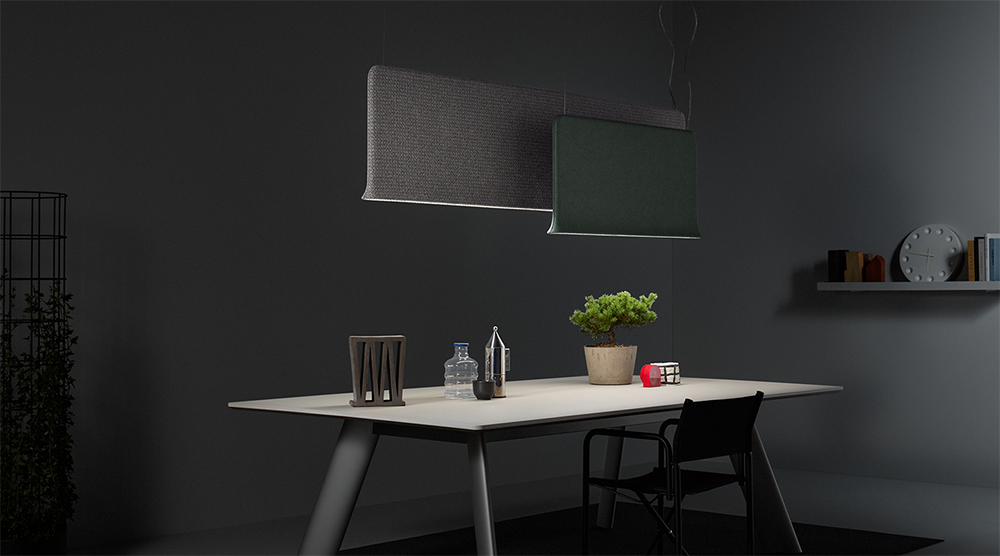 Trumpet is characterized by simplicity and a careful attention to the detail, which become obvious when you have a close look. Here, the designers use the iconic shape of the music instrument to both direct the light and to make a subtle connection to the space below the lamp.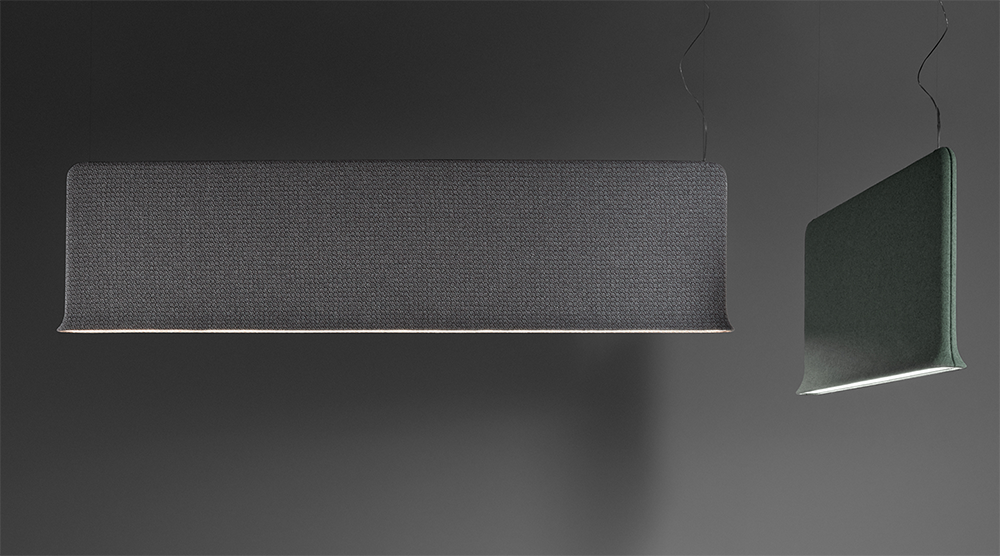 Trumpet has a solid wood body and an acoustic core made from
recycled waste fabrics and worn-out PET bottles.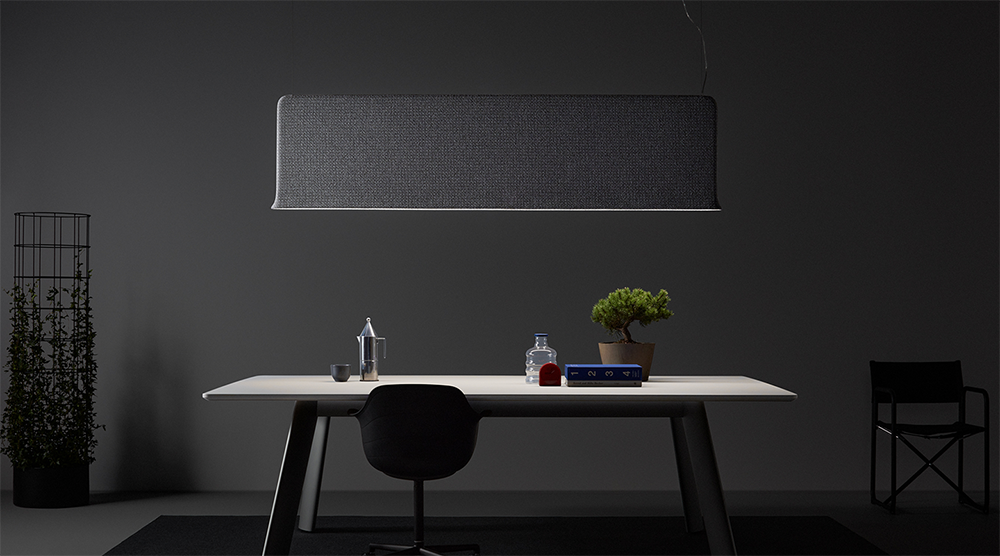 Trumpet comes in two standard sizes (1040x515x80 mm and 2040x515x80 mm) but can be delivered in customized sizes. It is available in a wide selection of fabrics and colours.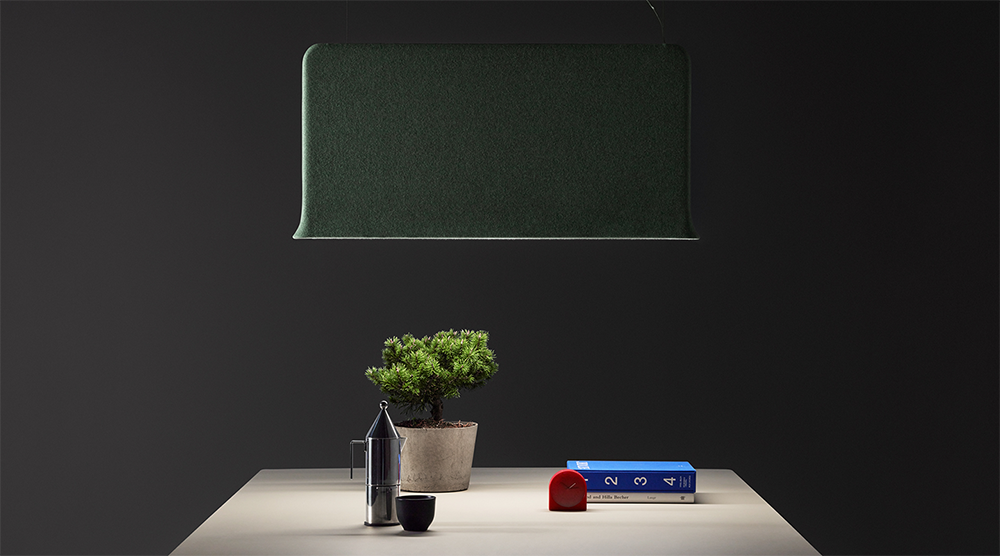 Trumpet is remarkably thin, which gives the product a certain elegance. Yet, it makes a huge difference when it comes to noise. The precursor of Trumpet was designed for a dining room in an Andorra ski-resort, which on an average day was filled with 400 energetic kids with ski boots.
Trumpet functions as an inverted trumpet – instead of making noise it soaks it up!