Introducing Tripod, a floor lamp from Hvidt & Mølgaard in production for the first time.
Tripod, a floor lamp built from lacquered steel with brass details, reflects the clean minimalism of Copenhagen-based duo Hvidt & Mølgaard. Considered Old Masters of mid-century Danish design, their pieces often lend a sculptural element to the spaces they inhabit.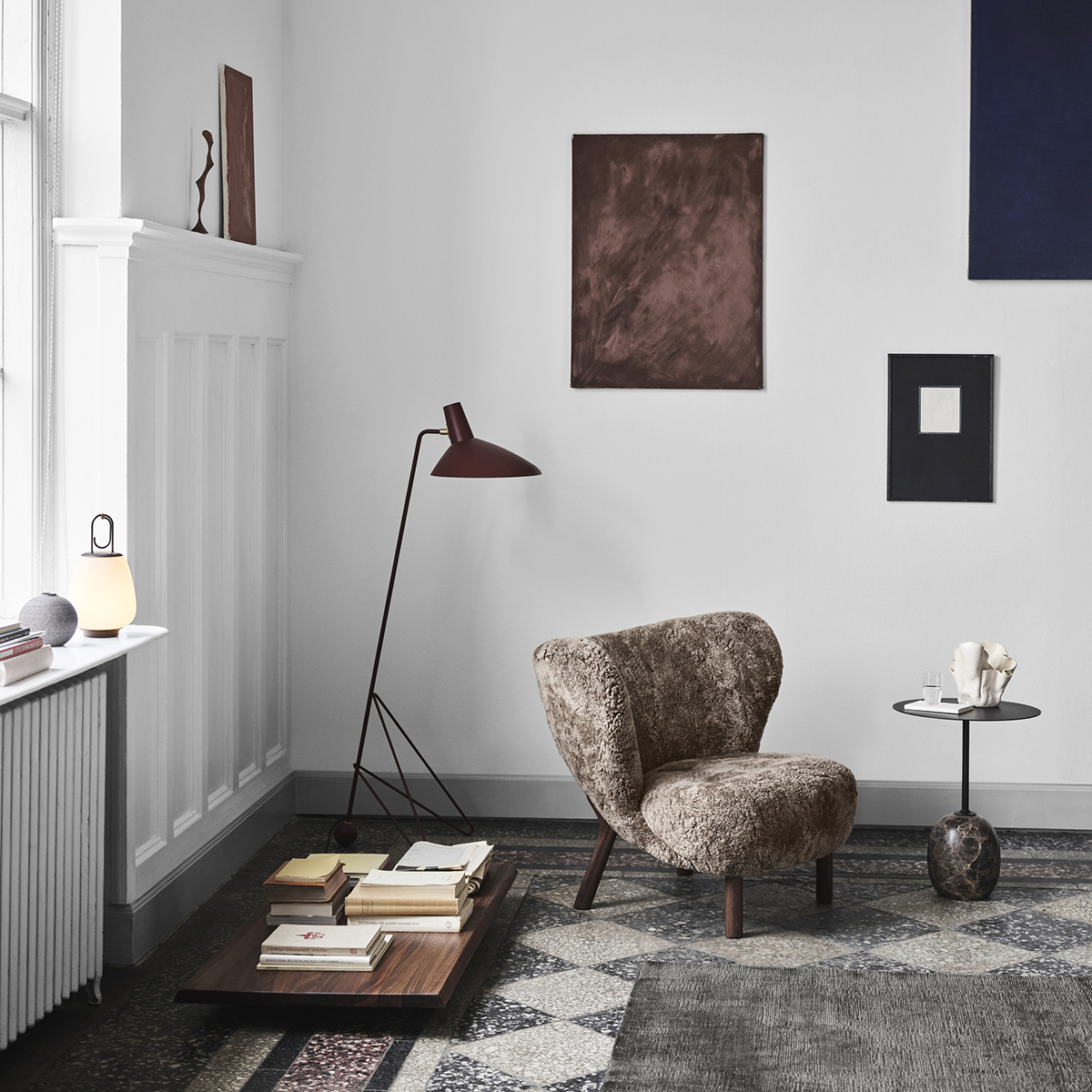 Tripod is no exception. Named after the three-point composition of its base, the lamp's precise and simple look characterizes Hvidt & Mølgaard's aesthetic. Its sculptural and sturdy design involves a heavy-weight spherical component at its base, which helps maintain constant balance and ensures that Tripod remains permanently positioned to offer a generous diffusion of light from beneath its brim.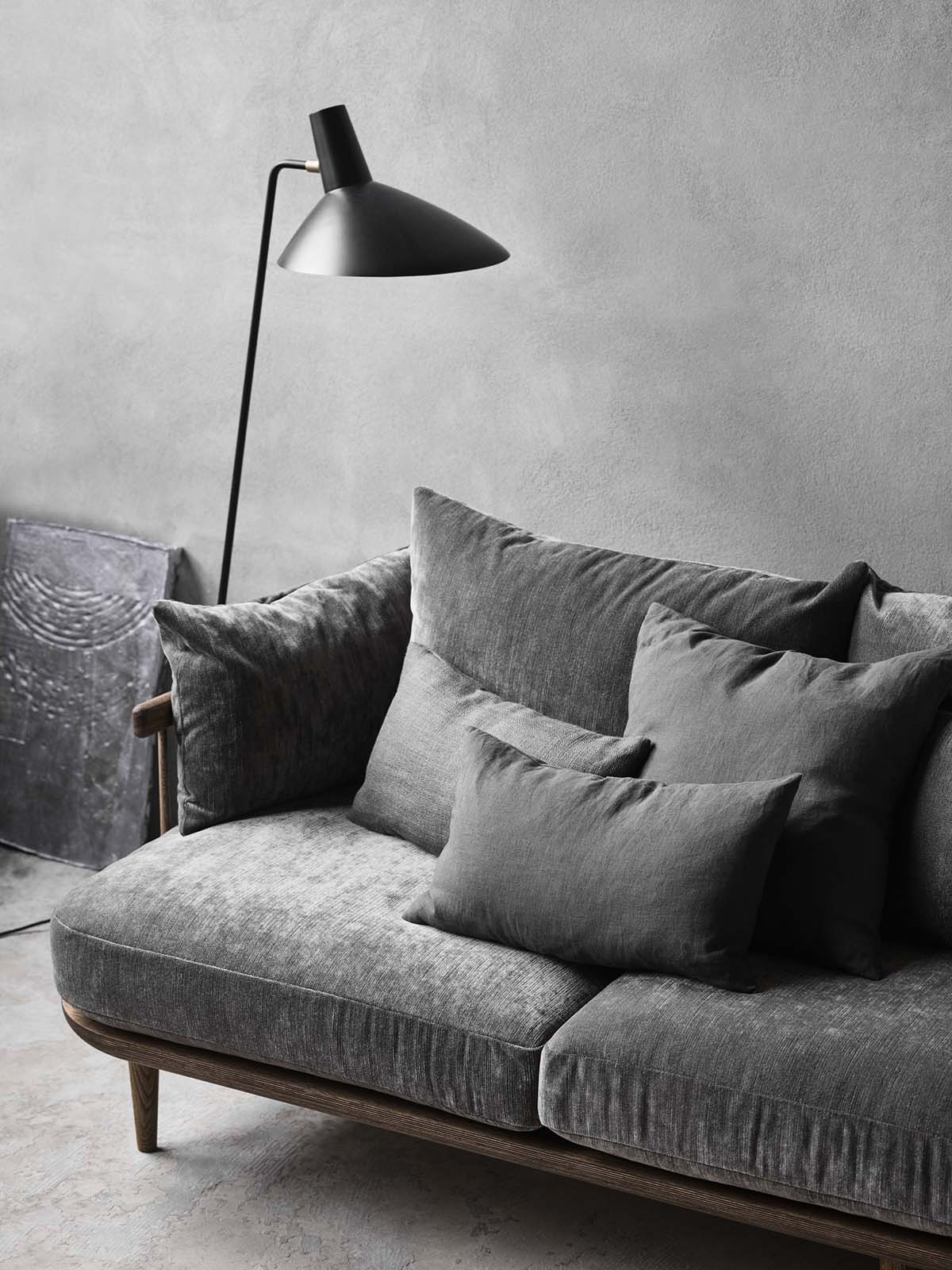 "Tripod is a classic example of Hvidt & Mølgaard's considered approach," says &Tradition CEO and founder Martin Kornbek Hansen. "It strikes a delicate balance between the stark simplicity of its design and the softness injected by the unusual rounded base. We are proud to be the first to manufacture it as we know its iconic form will add impact to any space."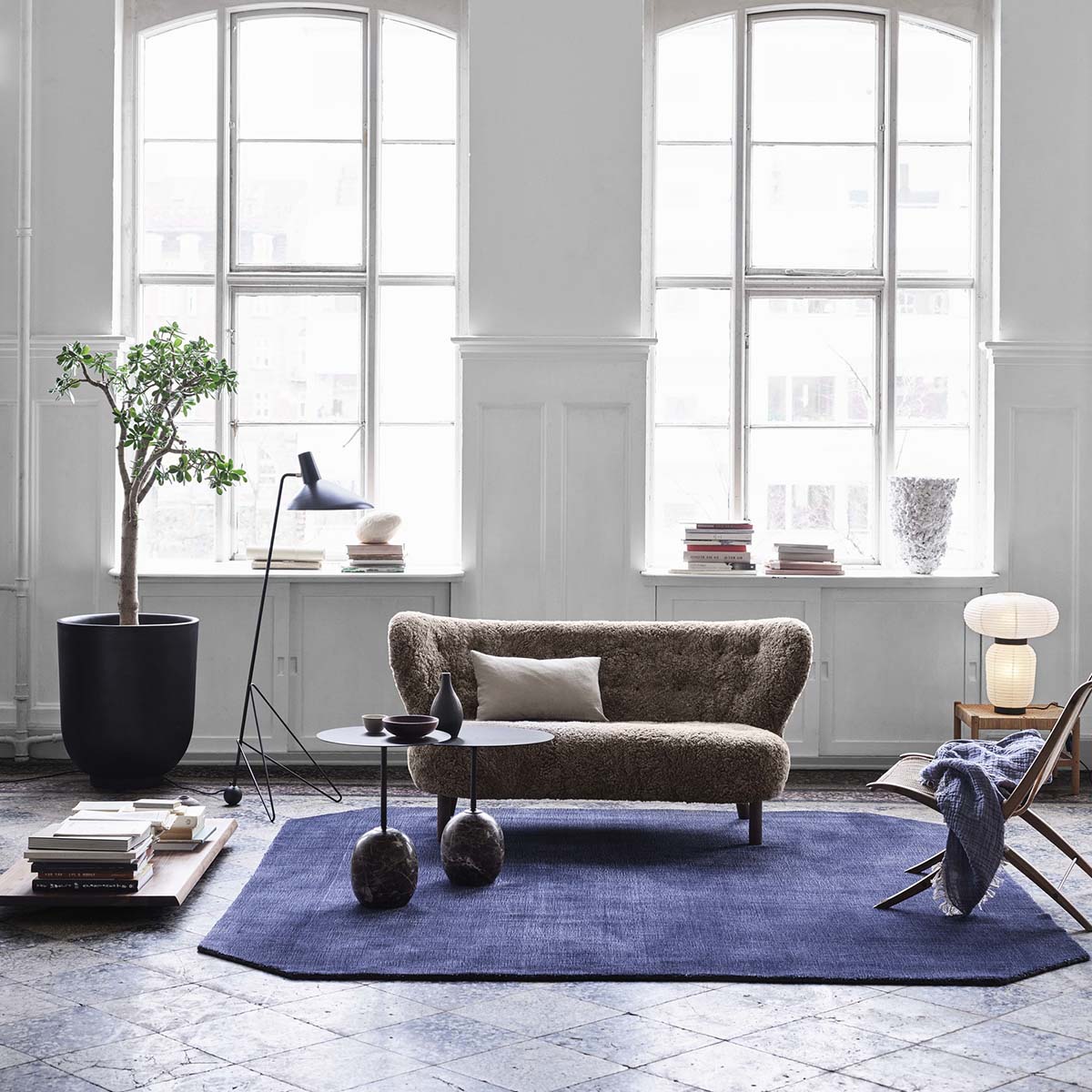 Hvidt & Mølgaard first produced sketches of Tripod in 1953 – yet the lamp never found its way to production. Now, many years later, &Tradition is adding this elegant piece to its extensive lighting collection.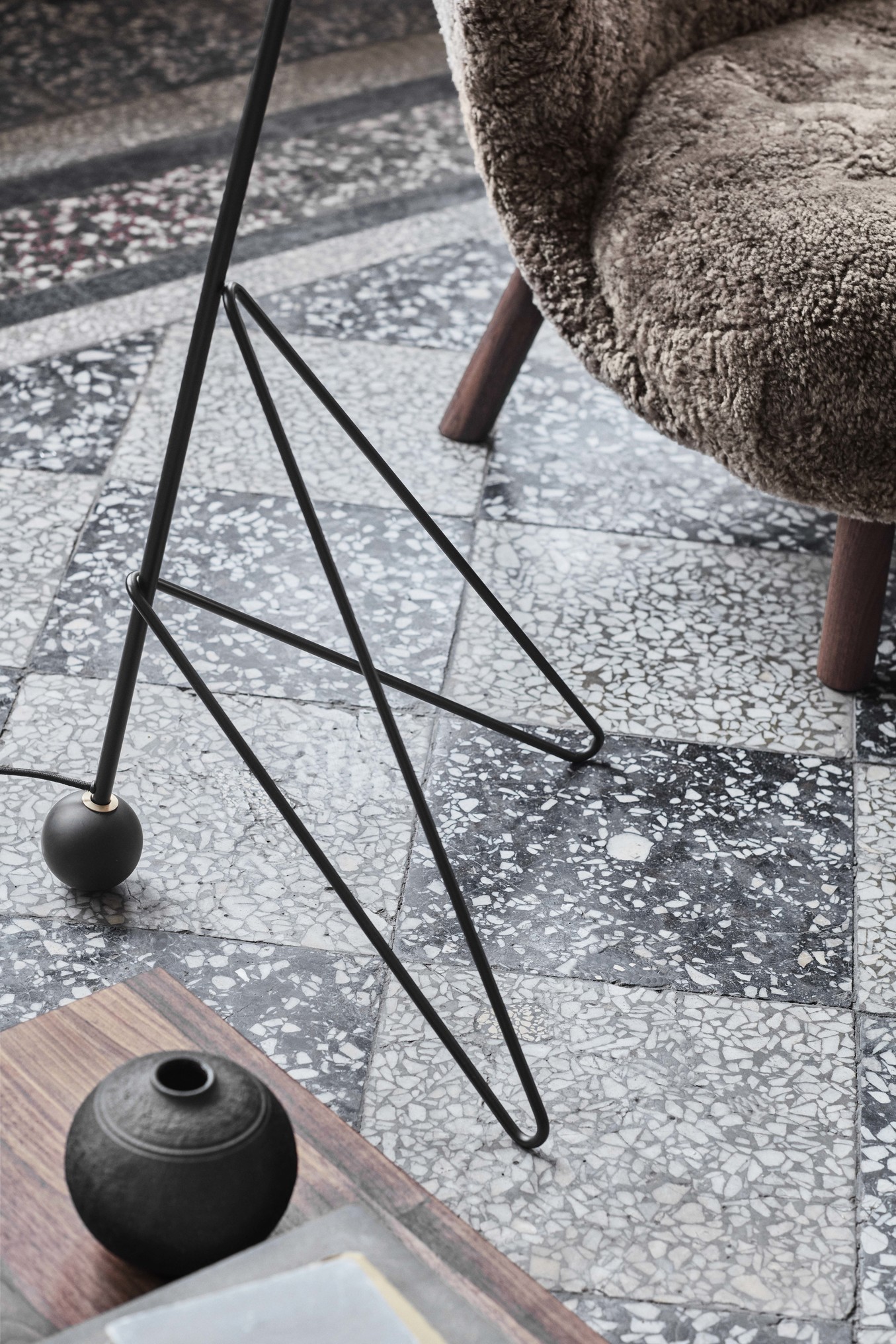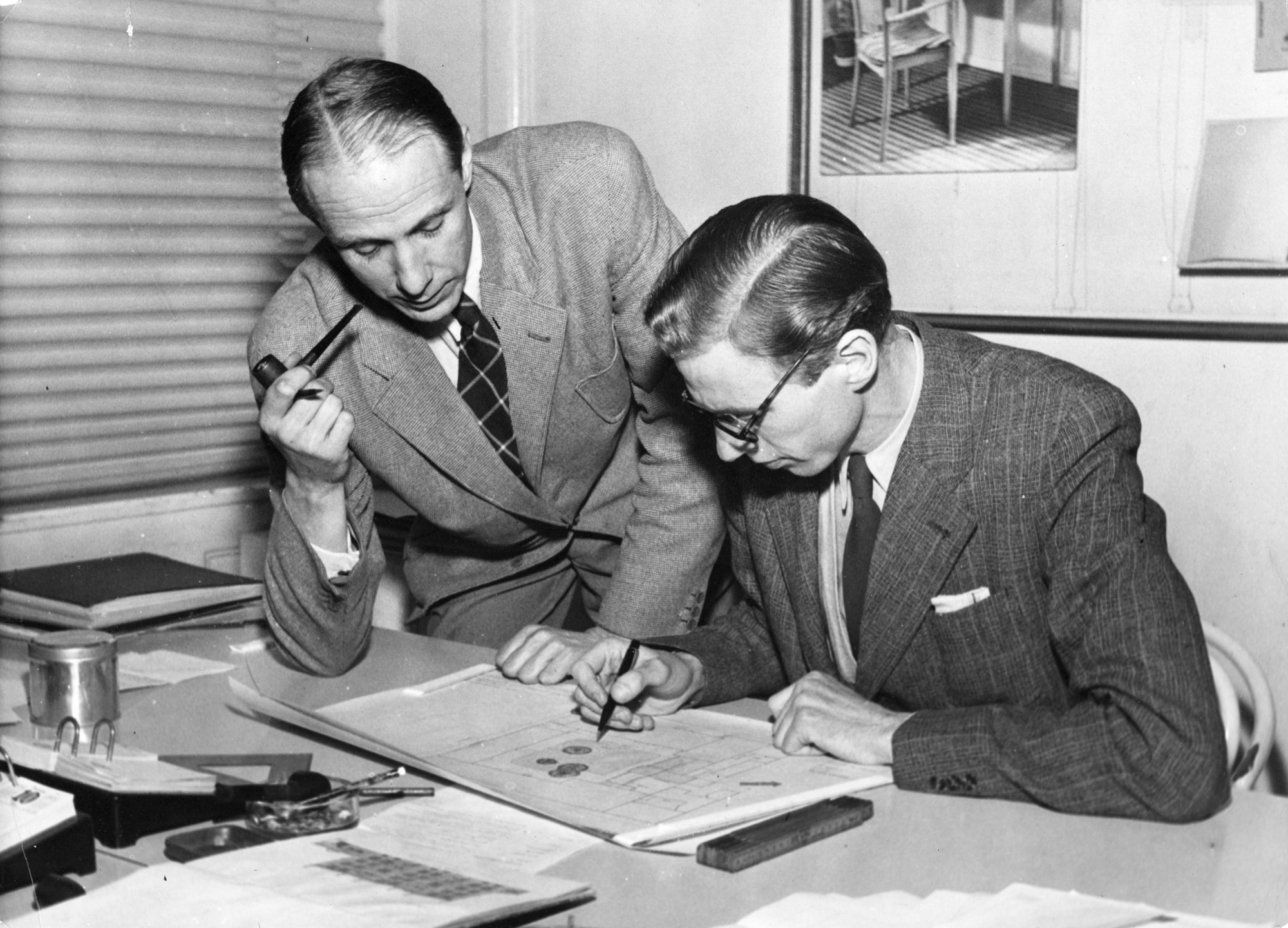 Hvidt & Mølgaard
Peter Hvidt (1916-1986) and Orla Mølgaard-Nielsen (1907-1993) were pioneers of Danish mid-century design and the founders of Copenhagen-based firm Hvidt & Mølgaard.
Renowned for the simplicity of their works, the duo established a simple and precise aesthetic designing countless pieces of furniture over the years, many of which became icons of the era. The success of the AX chair (crafted in 1950) was a seminal moment for the pair. Not only did its smooth, tightly controlled silhouette secure their stance as leaders of Danish modernism, but the use of laminated wood allowed the chair to be produced on a mass scale and exported internationally. This forward-thinking approach to industrialized production paved the way for a new movement that drew upon classical craftsmanship techniques to make affordable, beautifully crafted home furnishings.
Both Hvidt and Mølgaard-Nielsen boasted superior technical skills. Mølgaard-Nielsen studied furniture design at the Royal Danish Academy of Fine Arts under the tutelage of Kaare Klint, while Hvidt gained knowledge of traditional craftsmanship during his time studying cabinetry at the School of Arts and Crafts in Copenhagen. Today, their work can be found exhibited at MoMA, Melbourne's National Gallery, and Copenhagen's Design Museum.