Art and design duo Folkform interprets Josef Frank's pattern universe in a new lighting collection for Svenskt Tenn. The series of sculptural and pleated table lamps and lamp shades are launched together with a large exhibition that opens in connection with Stockholm Design Week 2023.
Pleated lamp shades have been part of Svenskt Tenn's range ever since the 1930s. The new collection Pleated for Frank consists of two table lamps and a series of pleated lamp shades that can be used for selected Josef Frank fixtures. Traditional craftsmanship is innovated in the products as classic pleating techniques are given a new construction, developed by Folkform:
"Our fixtures are different from many other pleated lamps because the base of the lamp is a pleated shape as well, not just the shade. We have even updated the traditional pleating technique by hiding the entire lamp structure on the inside without any visible holes or cords, something that has not been done before," says Anna Holmquist, Folkform.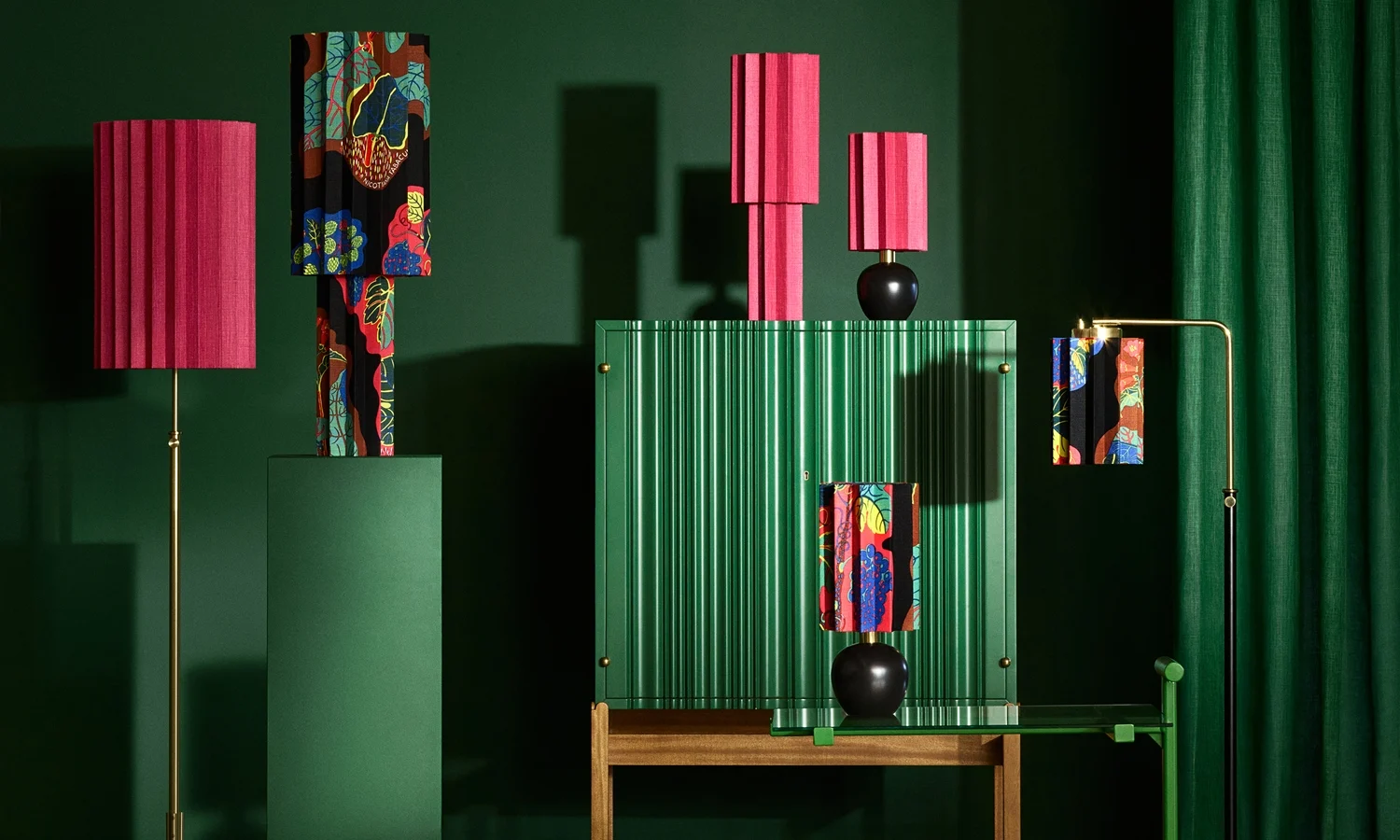 Folkform's pleated table lamp has previously been shown in other varieties, but never in patterns and fabrics by Josef Frank and Svenskt Tenn. The collection includes fixtures and lamp shades in Josef Frank's classic patterns Aristidia (1920s), Brazil (1940s) and Poisons (1940s), as well as with monochrome variations in Svenskt Tenn's own linen fabric. Brazil has one of the largest pattern repeats amongst Josef Frank's patterns, which gives every lamp its own print composition. The green elements from the lamps also form the foundation for the exhibition that can be seen in Svenskt Tenn's store at Strandvägen, Stockholm, during spring 2023:
"For this year's design week, we worked together with Folkform to create a monochrome space where everything from walls and ceiling to furniture and floor are showcased in different shades of green. This places the lamps in focus, creating spots of light around the green room, comments Karin Södergren, Head Curator at Svenskt Tenn.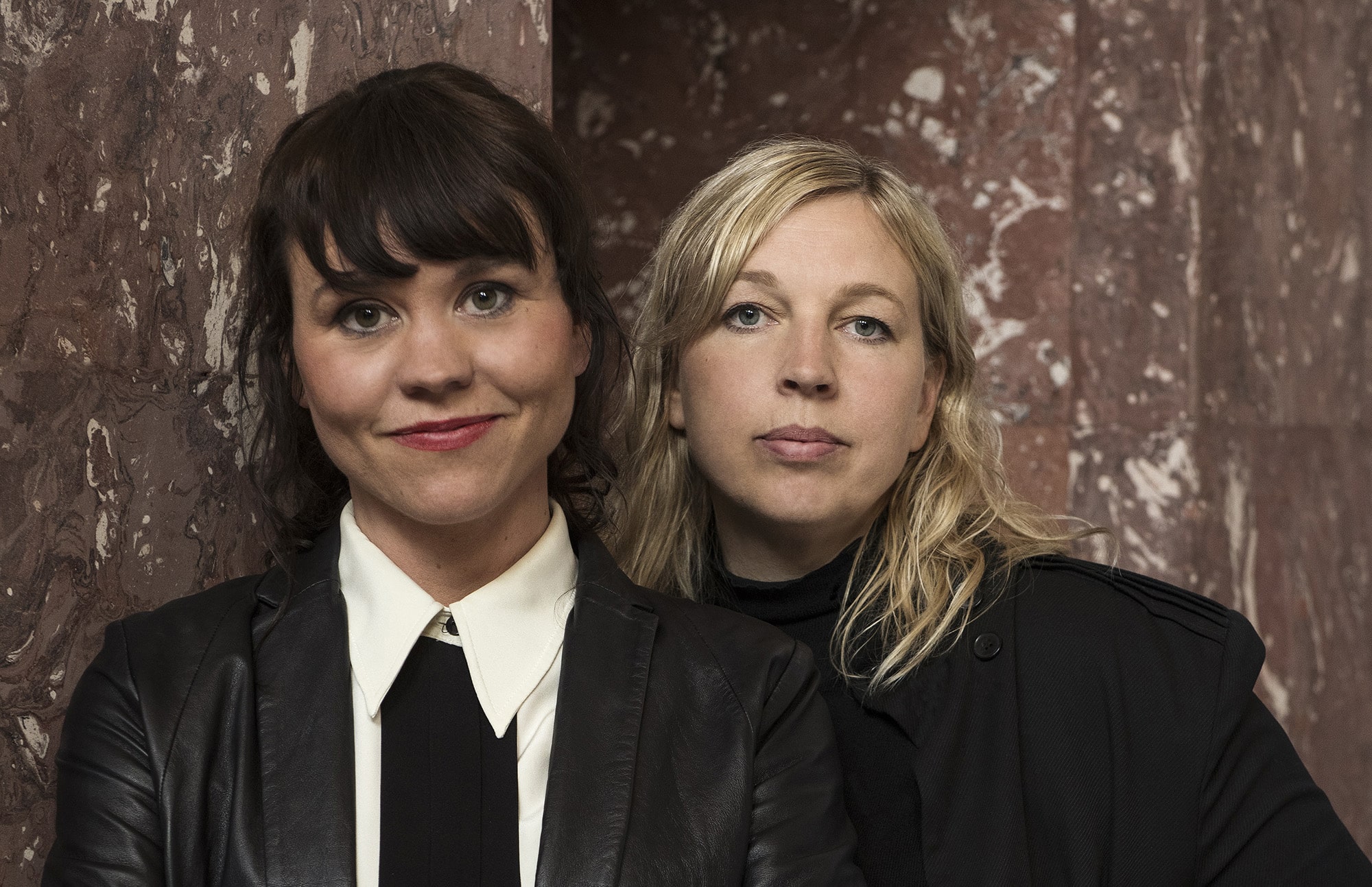 Ever since designers Anna Holmquist and Chandra Ahlsell founded Folkform in 2005, they have been creating unique design objects that border on crafts and industry. In 2019, the design duo was awarded the Bruno Mathsson prize, the largest design prize in the Nordic countries. Folkform is currently represented in the collections of the National Museum in Stockholm and the National Museum in Oslo, among others. The duo have been nominated to the award as Designer of the Year at the newly founded Scandinavian Design Awards, 2023 (winners to be announced on February 6).
Pleated for Frank is the third collaboration between Svenskt Tenn and Folkform, of which the first was made in 2012, with the exhibition Masonite Memoriam.
– To be invited by Svenskt Tenn for a new collaboration – an entire collection of lighting as well as an exhibition, eleven years after the first one, is of course incredibly honoring, concludes Chandra Ahlsell, Folkform.
The exhibition Pleated for Frank, in collaboration with Folkform, is shown in Svenskt Tenn's store at Strandvägen 5 in Stockholm between February 7 – May 19, 2023. The products are launched in store and online on February 6.