(UK) Toward is the result of the work of Danish architect Anne Boysen and Erik Jørgensen, which began after Anne Boysen won the Erik Jørgensen Design Award in 2011. Anne Boysen was inspired by contemporary mono-chrome colour trends, focussing on the sensuous detail of the craftsmanship and developing a creative and playful design. Toward comes in four different colour schemes: light gray, dark gray, brown and a pink combination with shoes in solid brass or aluminium.
Designed by Anne Boysen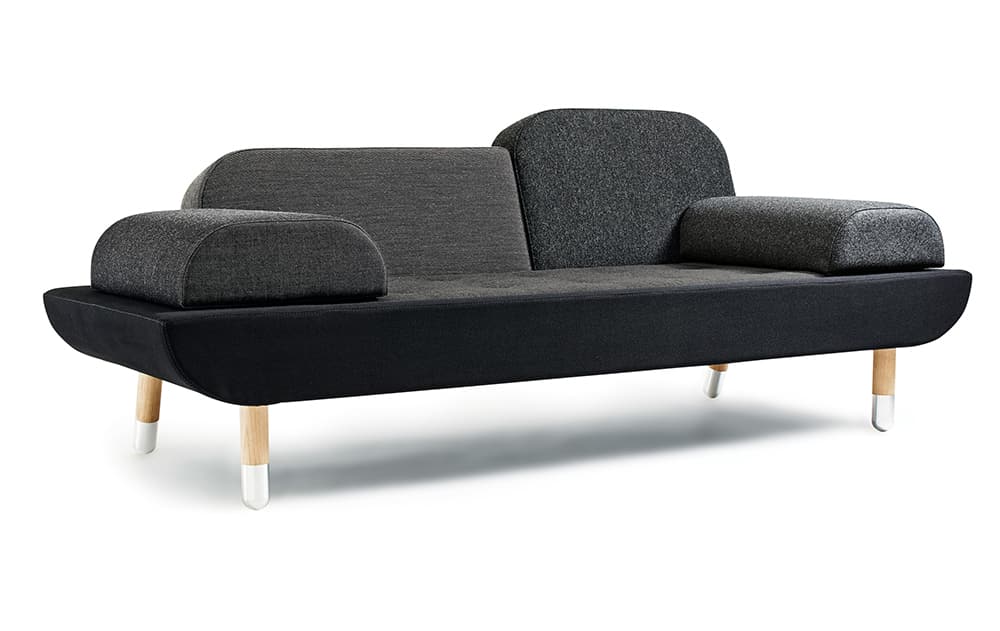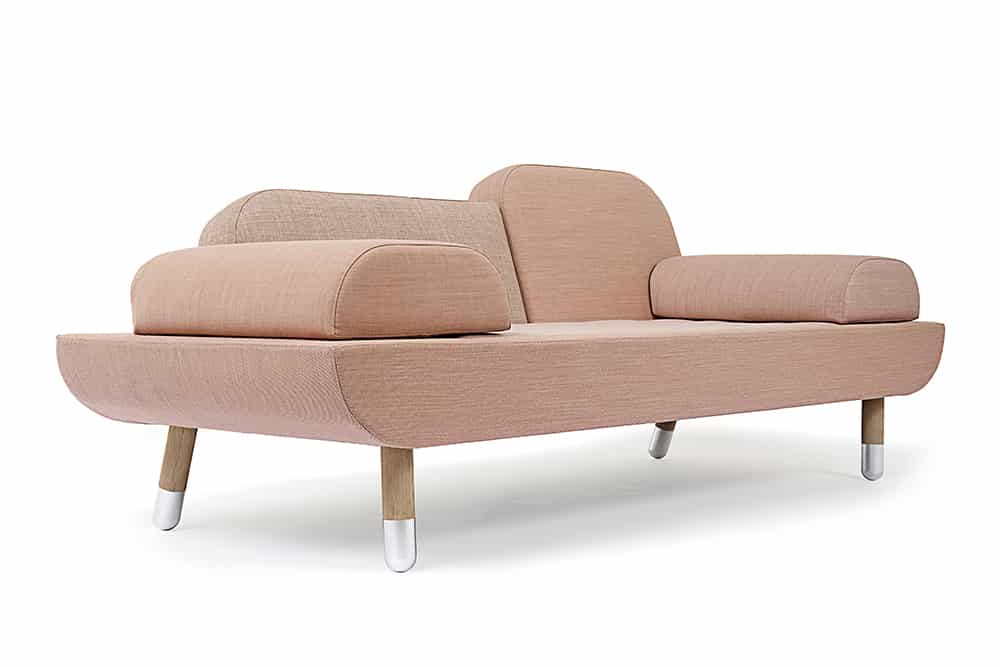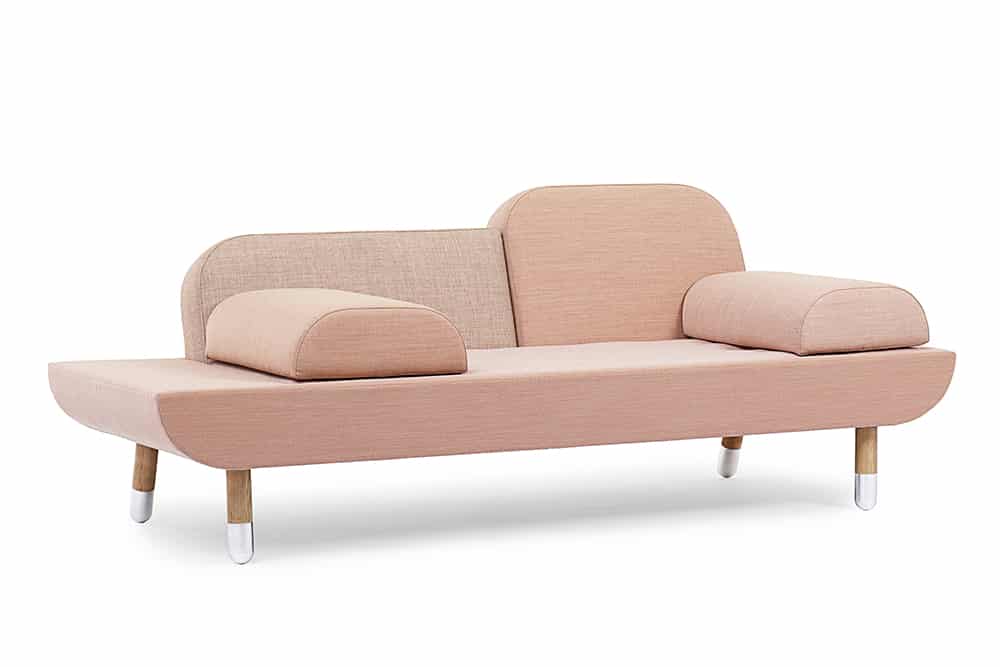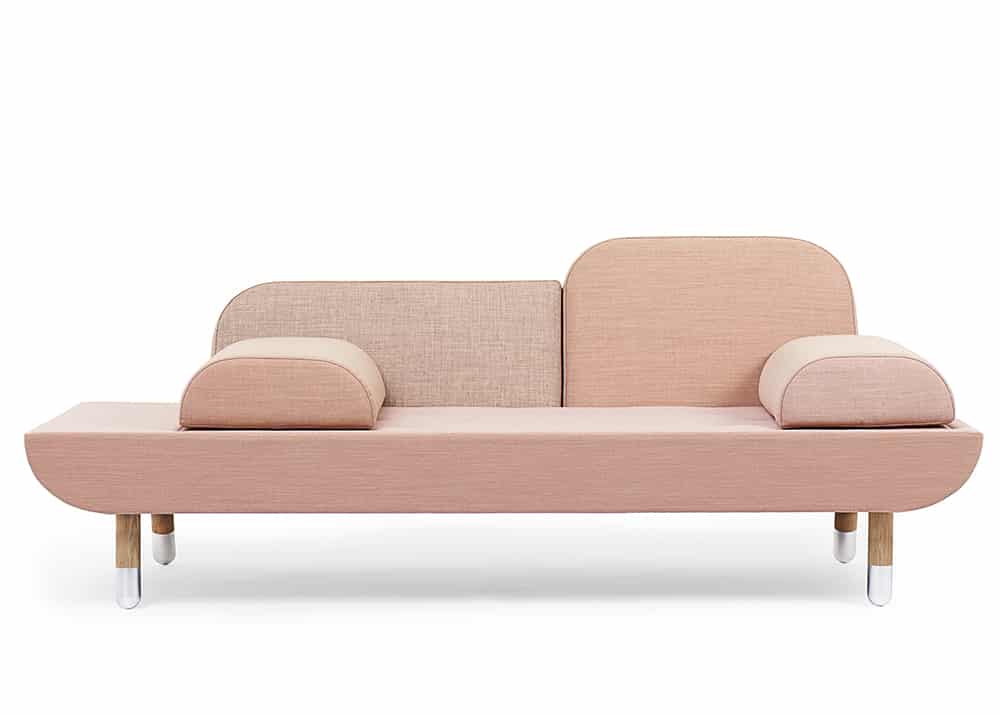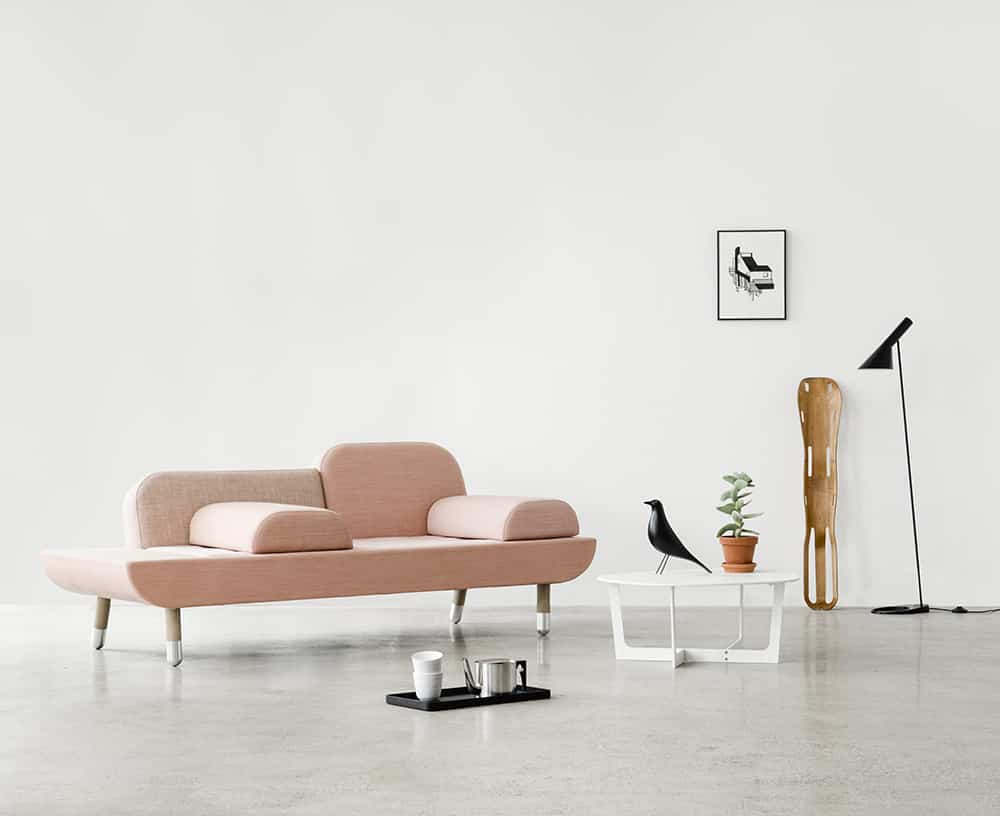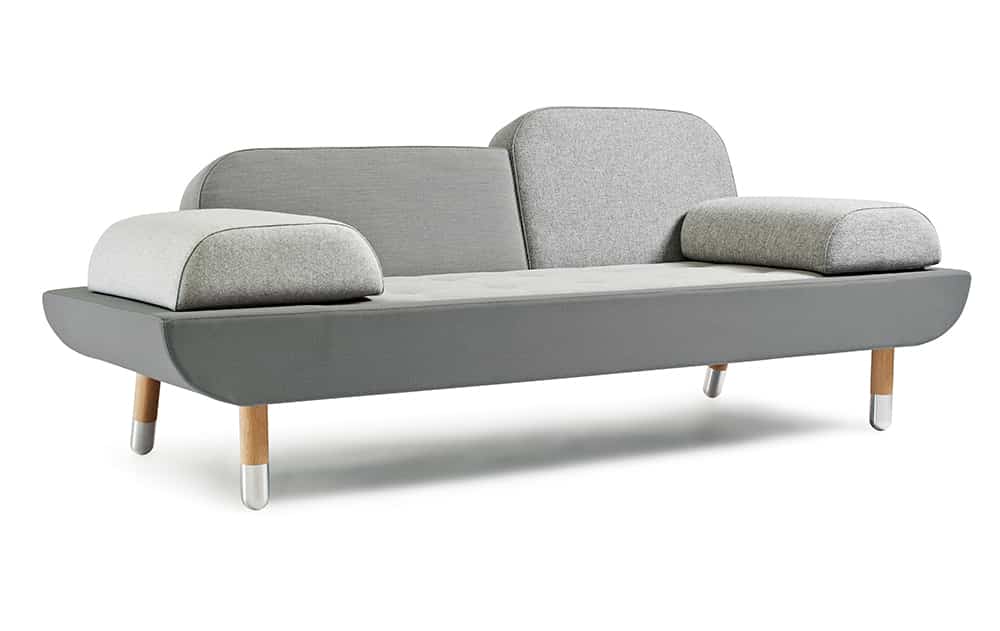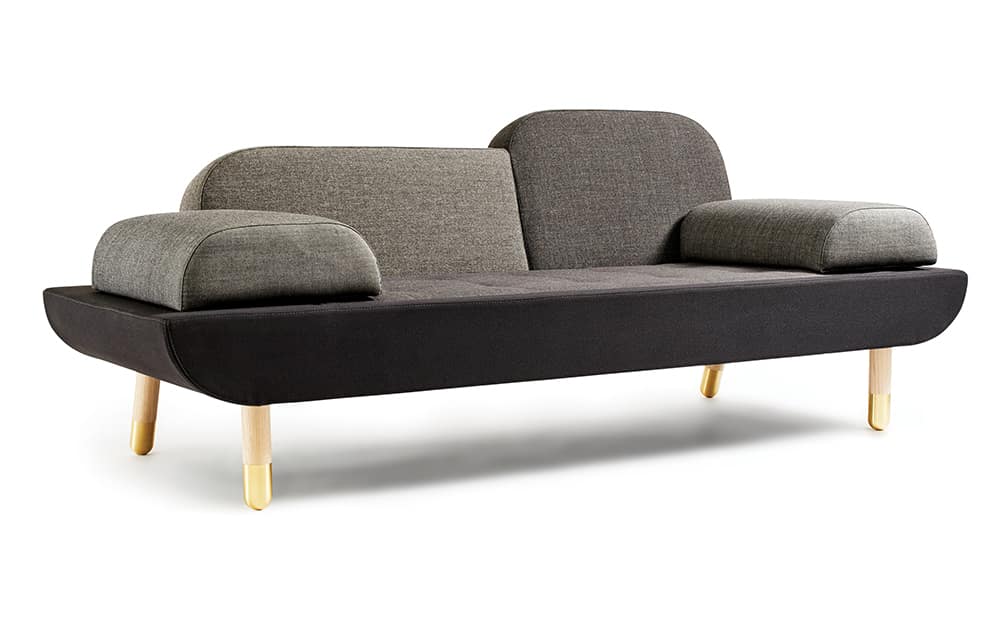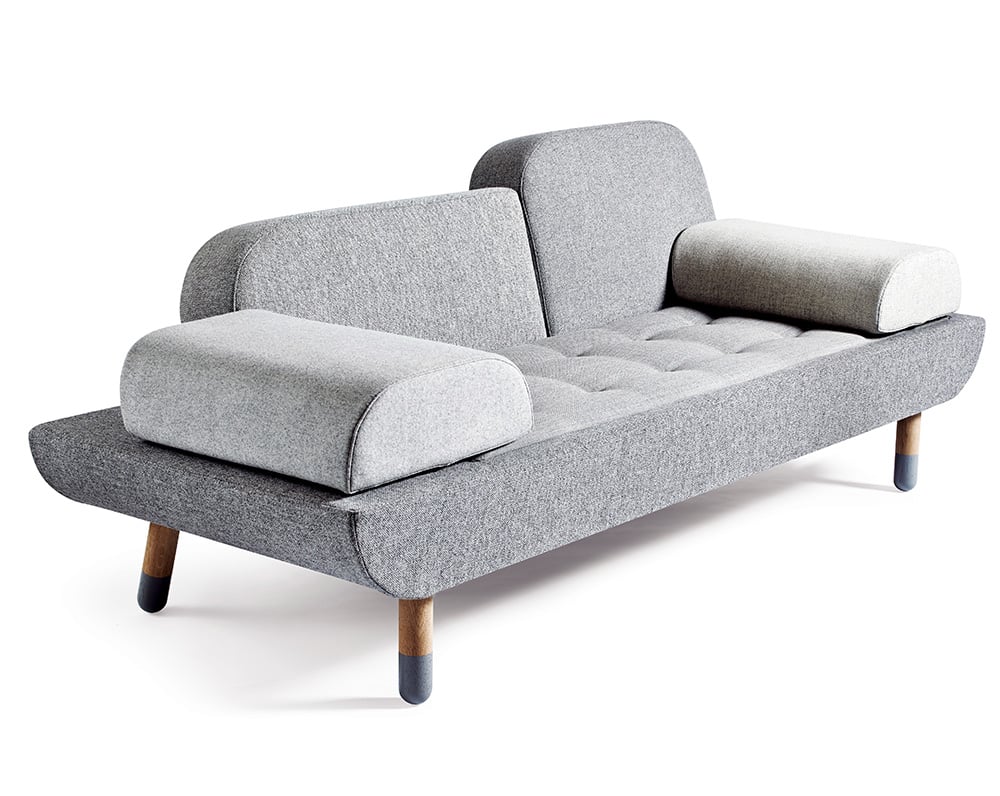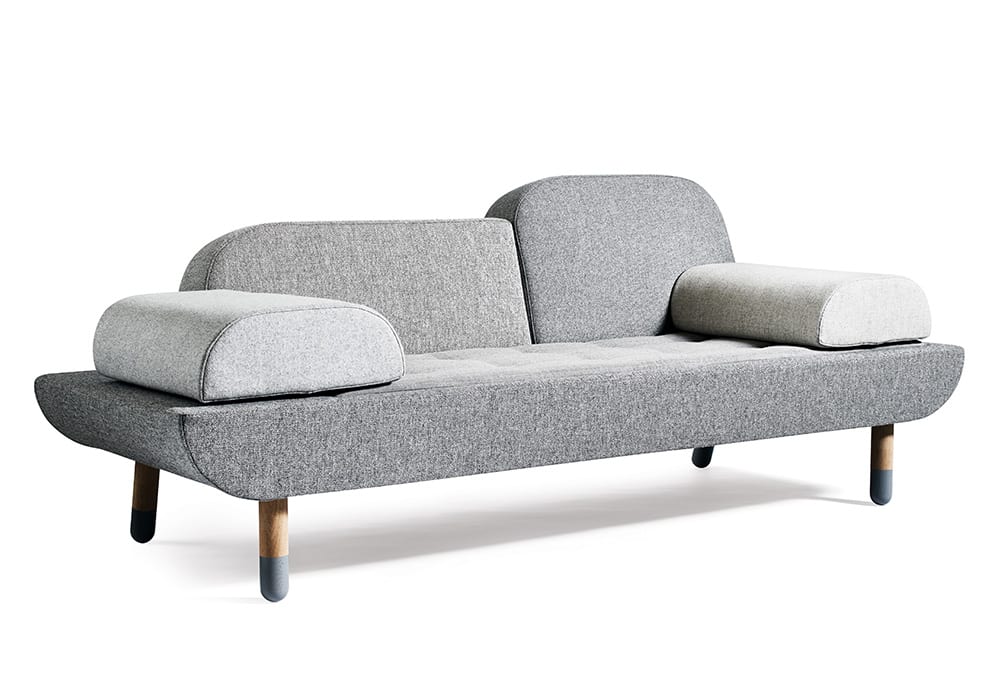 (DK) Toward er Erik Jørgensens sofasamarbejde med arkitekt Anne Boysen. I 2011 vandt den daværende arkitektstuderende Erik Jørgensen Design Award 2011 og hun har siden arbejdet på et ny møbel: sofaen Toward. Med inspiration i tidens monokrome farvetendenser og fokus på kunsthåndværkets sanselige detaljer, er Toward en moderne patchwork-fortolkning af organiske møbelformer og tekstil-teksturer. Toward smelter ideen om en sofa sammen med ideen om en lænestol og en daybed, og forener de tre elementer i et nyt formgreb og en farvekoordineret tone-i-tone leg.
Sofaen fås i fire farvekombinationer i henholdsvis mørkegrå, lysegrå, brun og nu også en lyserød kombination med sko i massiv messing eller aluminium.