VOID MATTERS X SANCAL
Void Matters is Sancal's first purely conceptual collection which reflects upon the concept of a void.
At Note we asked ourselves: "What do the positive and negative part of an object represent? What defines an object itself, the matter or the void that surrounds it?"
We used this masterful exercise in abstraction to create four sculptural products, ranging from chiselled Vestige tables to the superb volumes of Divduals poufs or Core and Remnant sofas.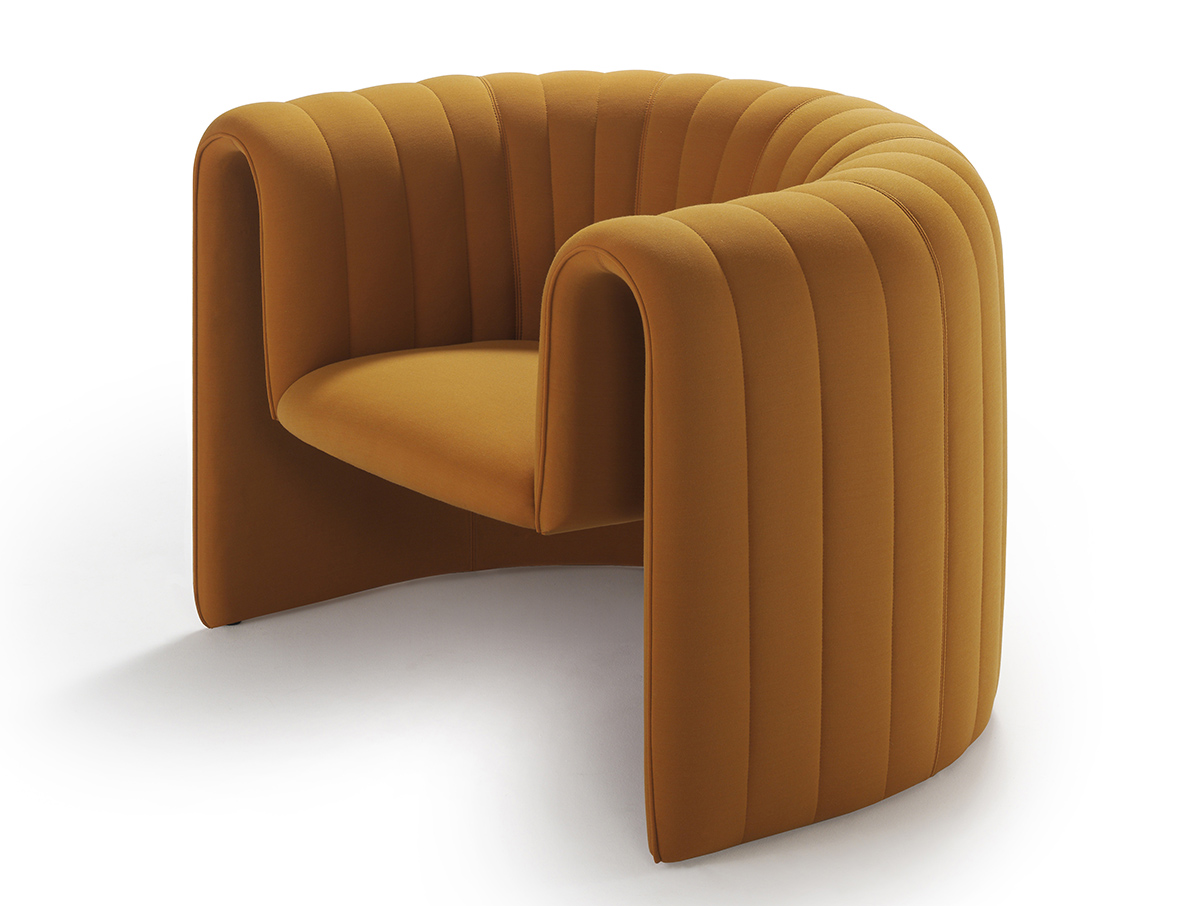 The visual simplicity of Remnant armchair represents a complex feat of engineering. Sancal's technical office had to find a way to support a seat that floats in the air.
A "trial and error process" until we found a solution: a triangulated metallic structure inspired by architectural weight-distribution techniques.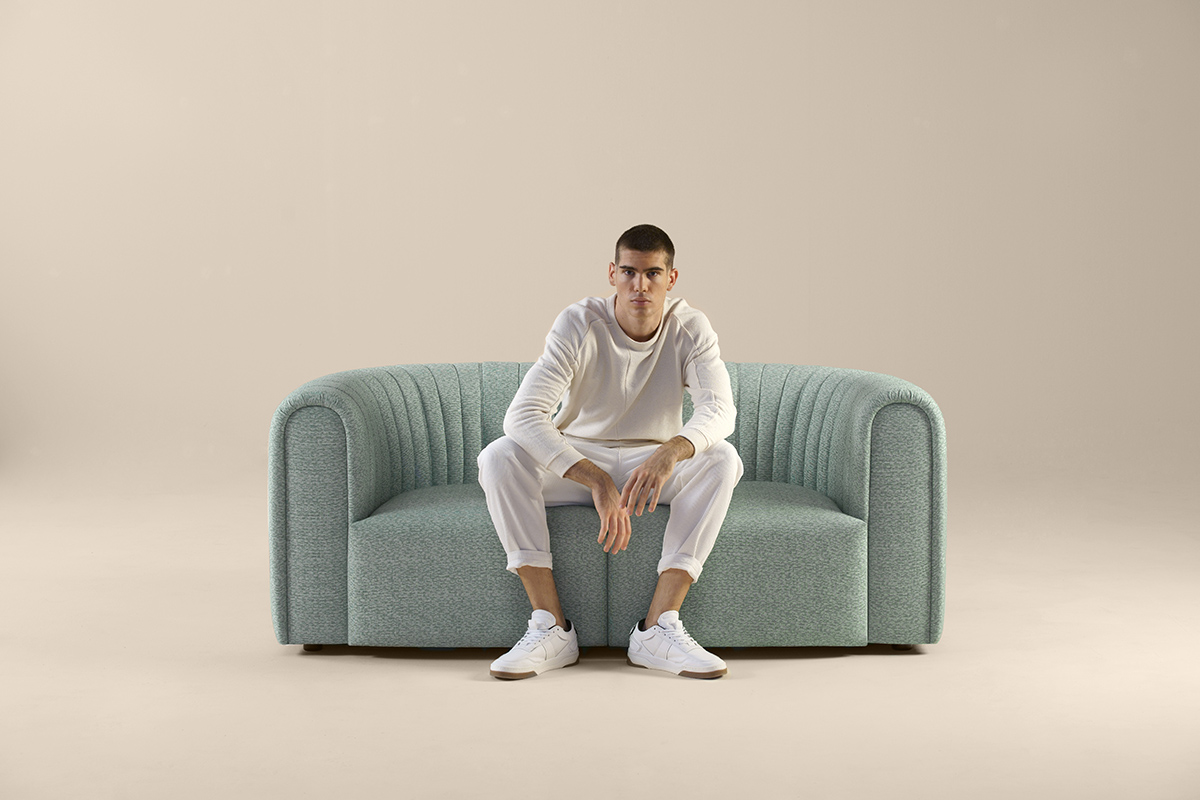 Core's armchair and sofas volumes show matter in its pure state. Its formal design, which brings to mind classically-inspired furniture and shapes, presents its most contemporary facet through the materials used.

Vestige is a new family of tables whose bases remind us of architectural figures of ancient civilizations, eroded over time.
The sculptural base is formed by a rectangular block from which a cylindrical section has been subtracted from upper part. A tempered glass top rests delicately on the fine lines that have been exposed by the intersection of both geometric figures. An honest aesthetic that exhibits strength and beauty in simple ways.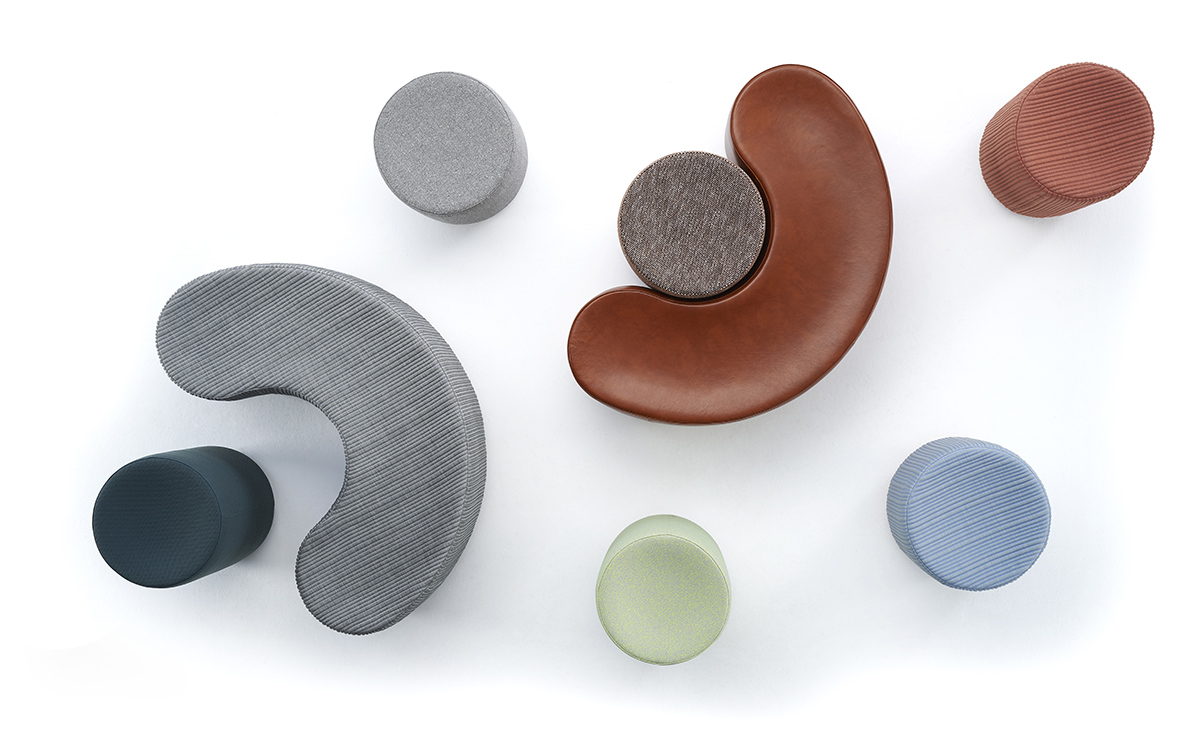 Dividuals a collection of upholstered poufs that connects complementary objects. Independent elements that can be used individually or as a whole.
The cylinder can be slotted into the curve to create a single composition. When separated, the shapes are defined by the void between them. This way, by changing the arrangement of the set, positive or negative matter gives the pieces one meaning or another.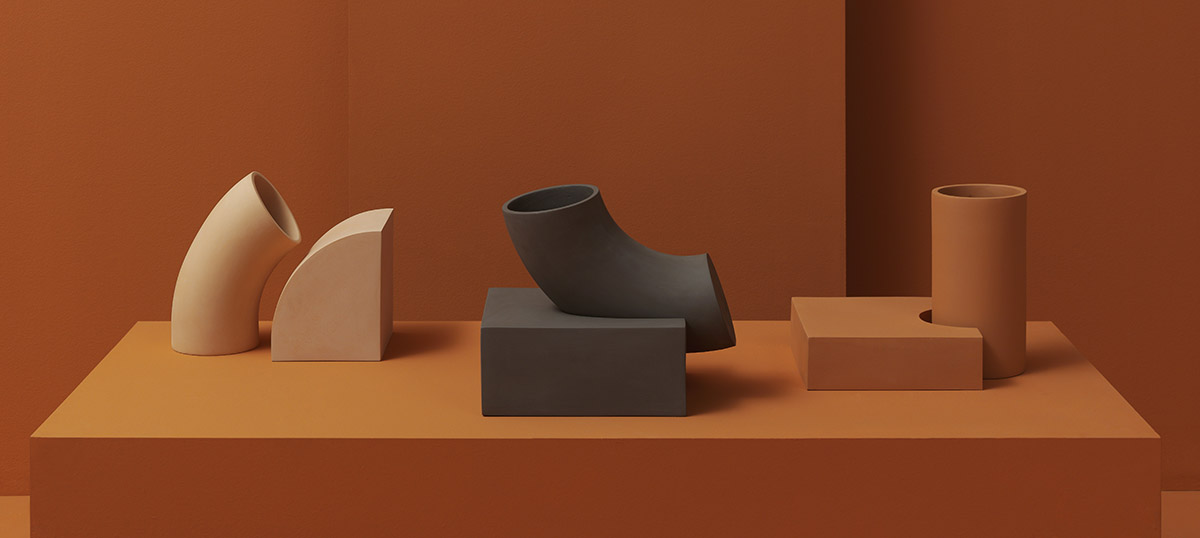 Ceramics a series of abstract ceramic sculptures that brought the relationship with negative space to life. These were made by hand using clay from Totana, a Spanish town famed for the quality of its pottery since the Middle Ages. These are, in effect, physical embodiments of the sketching and digital modelling stages of our studio design process.