"Top Pendant Lamp is our interpretation of the archetypical cone-shaped pendant, with a universal and simple design. The lamp's distinctive top encases its most innovative part—the energyefficient LED light source. Manufactured in spun steel with a graphic rolled hem, the versatile series offers an array of sizes and colors and is as much at home above a bustling bistro table as in the intimate ambiance of a living room."
— Big-Game on the design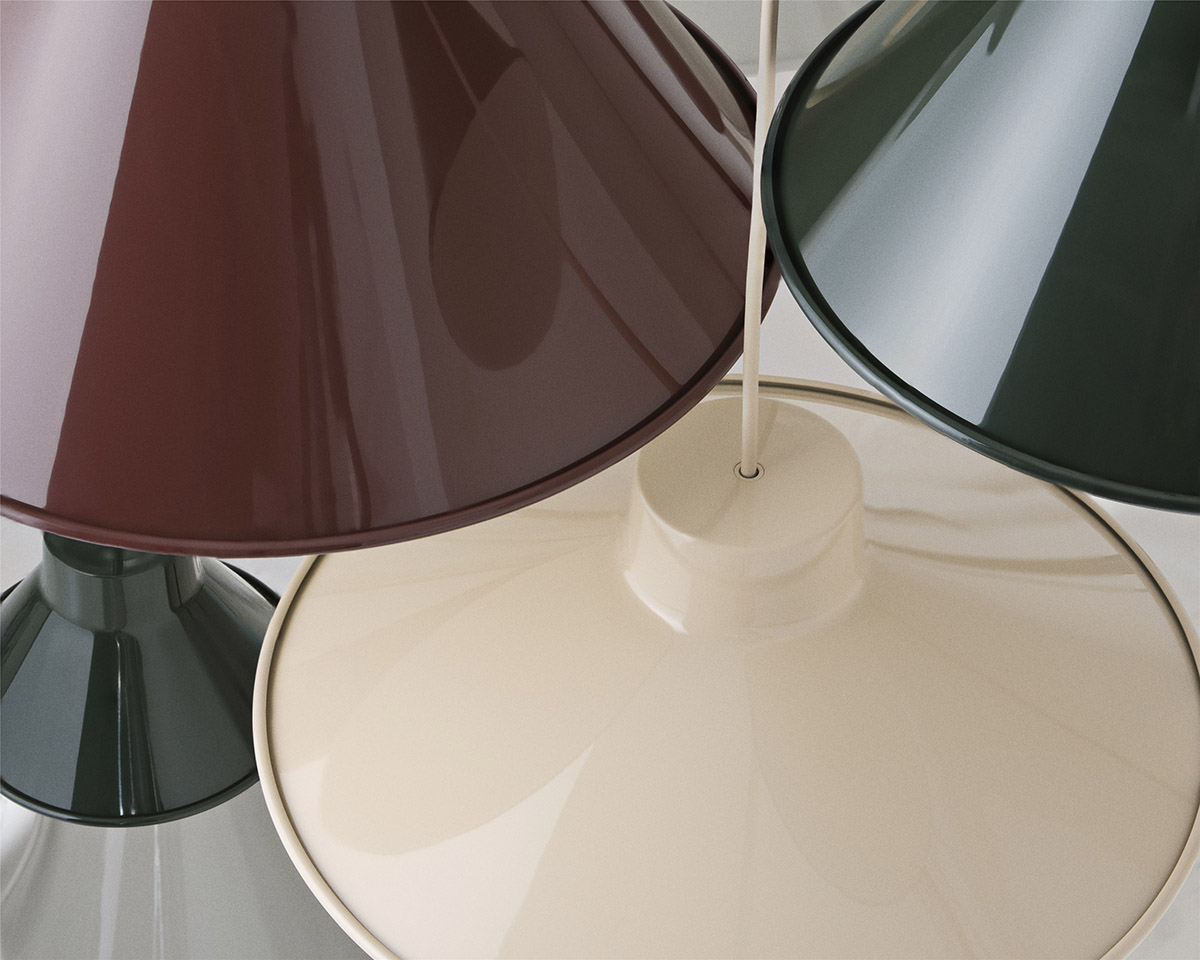 Reimagining a classic The Top Pendant Series is a contemporary reinterpretation of the archetypical cone-shaped pendant with a truly universal design. Elegantly merging the familiar expression of a spun metal pendant light with innovative technology, it is a soft take on a hard material.
Manufactured in spun steel with a graphic rolled hem, the Top Pendant Lamp Family is a versatile series that offers a vast range of opportunities and combinations across color, size and function. It can seamlessly fit in or make a strong impression—be it in the warm atmosphere of the bedroom and kitchen, or in the hotel lounge, co-working space or gently glowing above a restaurant table. Its glossy, powder-painted finish accentuates its characteristic silhouette, truly making it pop.
Named after its characteristic top, Top's friendly yet precise design is made possible by a compact light source that blends in, becoming a part of the design itself. It offers a uniquely glare-free light enabled by the proportions and angle of the shade as well as the positioning of the light source. With their take on a lamp traditionally manufactured with an E27 bulb in mind, Big-Game reimagines a classic for the future with LED.