TIPP
Design: Charlotte von der Lancken
Decorative, striking, surprising. Three words that aptly describe Charlotte von der Lancken's new product for Klong. Tipp is both classically timeless and playful. The design reveals the candle flame and reflects it beautifully on the inside of the angled cylinder. A product that is beautiful on its own but also creates fantastic settings and effects when grouped. The three different heights combine to bring out an attractive dynamic.
"I wanted to create something simple and timeless, yet also poetic and functional."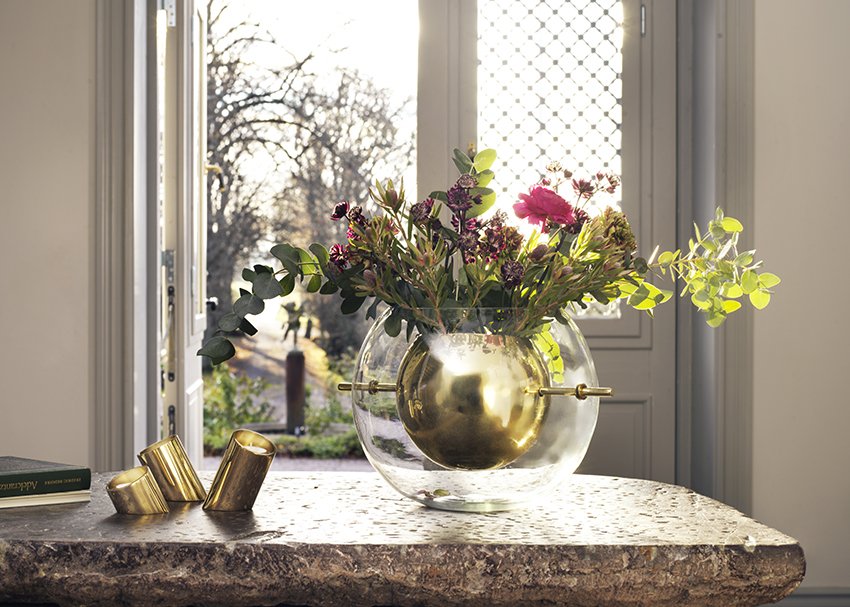 ABOUT CHARLOTTE
Charlotte von der Lancken, MA in Industrial Design (2004), trained at the Konstfack University of Arts, Crafts and Design in Stockholm. She was a member of the Front design group until 2015, after which she gained experience at RISE Research Institutes of Sweden in the fields of biomaterials research and substitution. Charlotte now works under her own name with product and furniture design that focuses on sustainability and materials.
Her career so far has already seen her receive numerous awards and prizes, including the Torsten & Wanja Söderberg Prize, A&W Magazine Designer of the Year, the Elle Deco International Design Award, Wallpaper Magazine Design Awards, Guldstolen, and Residence Magazine Designer of the Year award. Charlotte's work is represented in several museums such as MoMA, M+, Sweden's Nationalmuseum, the Röhsska Museum, the Vitra Design Museum and the Victoria & Albert Museum.