Since &Tradition was established in 2010, it has built a name for its commitment to modern design. Now, three lamps in its collection have been reworked in a range of new hues that continue to expand its offering of contemporary lighting.
An integral part of the &Tradition collection, the Flowerpot lamp is an icon of Danish design. Debuted by Verner Panton in 1968, the Flowerpot embodies the acclaimed designer's experimental approach to home items, with a futuristic silhouette featuring a rounded pendant that hangs from the semi-domed upper shade.

Panton was notable for his love of colour – a design philosophy that &Tradition kept in mind with the introduction of two new shades to the Flowerpot range. Bold and bright, Signal Green will add an uplifting pop of colour to any interior. For those seeking a more neutral tone, Pale Sand is a natural extension of the existing line, blending seamlessly into its surroundings. Signal Green and Pale Sand are available in pendant and table lamp form, with the colours added to VP1, VP3, VP7, and VP9. In addition, the Flowerpot VP9 is now offered in two new variants: Chrome-plated and Brass-plated.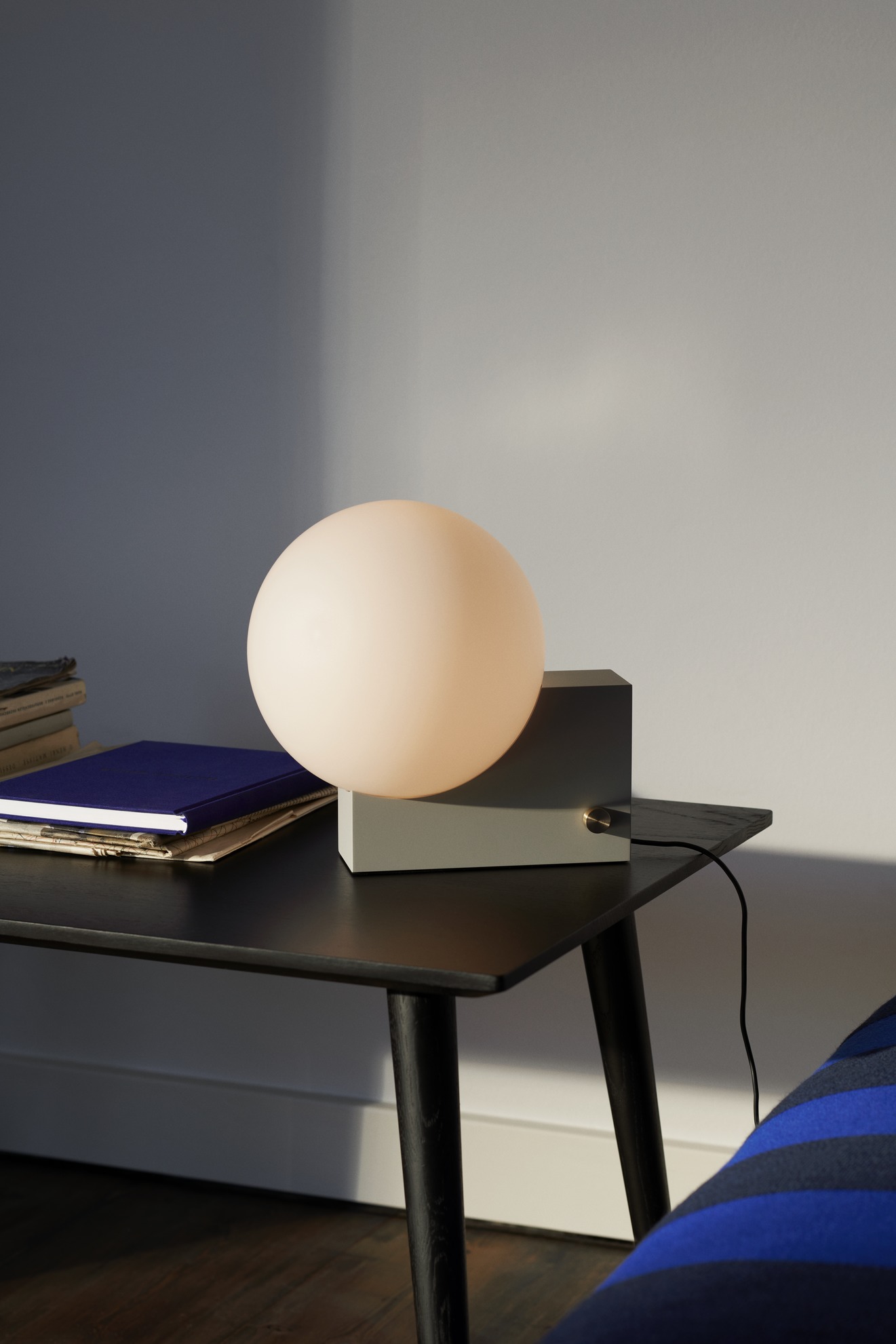 A contemporary favourite, the Journey lamp by Signe Hytte merges two classic geometric shapes. Now, this understated piece is available in a new version with a Silk Grey rectangular base that supports the mouth-blown, opal glass shade. Its muted colour palette is lifted with the addition of a small brass knob to switch it on.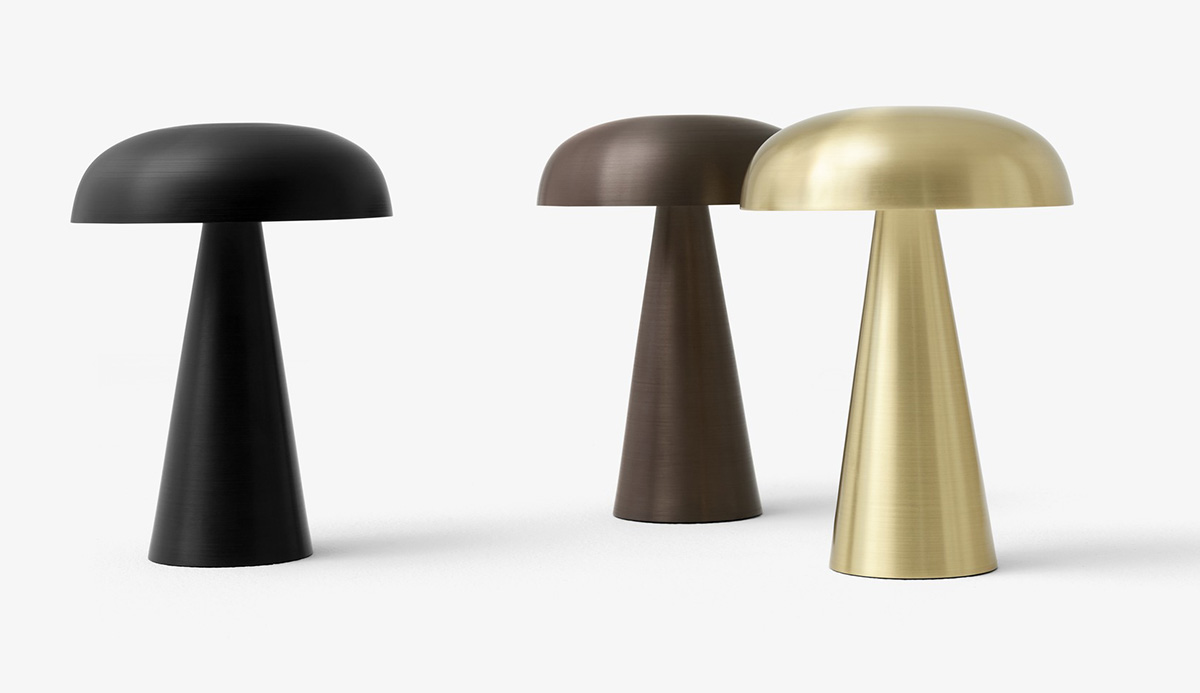 Como SC53 – a portable table lamp from Space Copenhagen – features a sturdy base that tapers up towards a softly curved, mushroom-shaped shade. This uniquely shaped design now comes in two new models: a discreet anodized black aluminium version or a statement-making brass option.
"At &Tradition, we are always looking for ways to expand our collection of timeless pieces in order to suit a wide range of interiors," says &Tradition founder and CEO Martin Kornbek Hansen. "The latest additions to some of our most beloved lamps will ensure their continued appeal amongst design lovers."