With its soft yet oversized proportions, this lacquered side table TUNG plays with a series of contrasts.
Contemporary British designer John Astbury wanted to create a side table endowed with a sense of monolithic strength. The result was Tung, a compact piece supported by three curved legs that allude to the architectural presence of ancient pillars.
During the design process, Astbury sought to translate large, heavy elements into a lighter, more gentle expression. The cylinder-shaped legs became curved, with a glossy, light-reflecting surface that evokes a sense of ephemerality. While their oversized proportions lend a feeling of sculptural grandeur, the table has been scaled-down to fit into the smallest of spaces.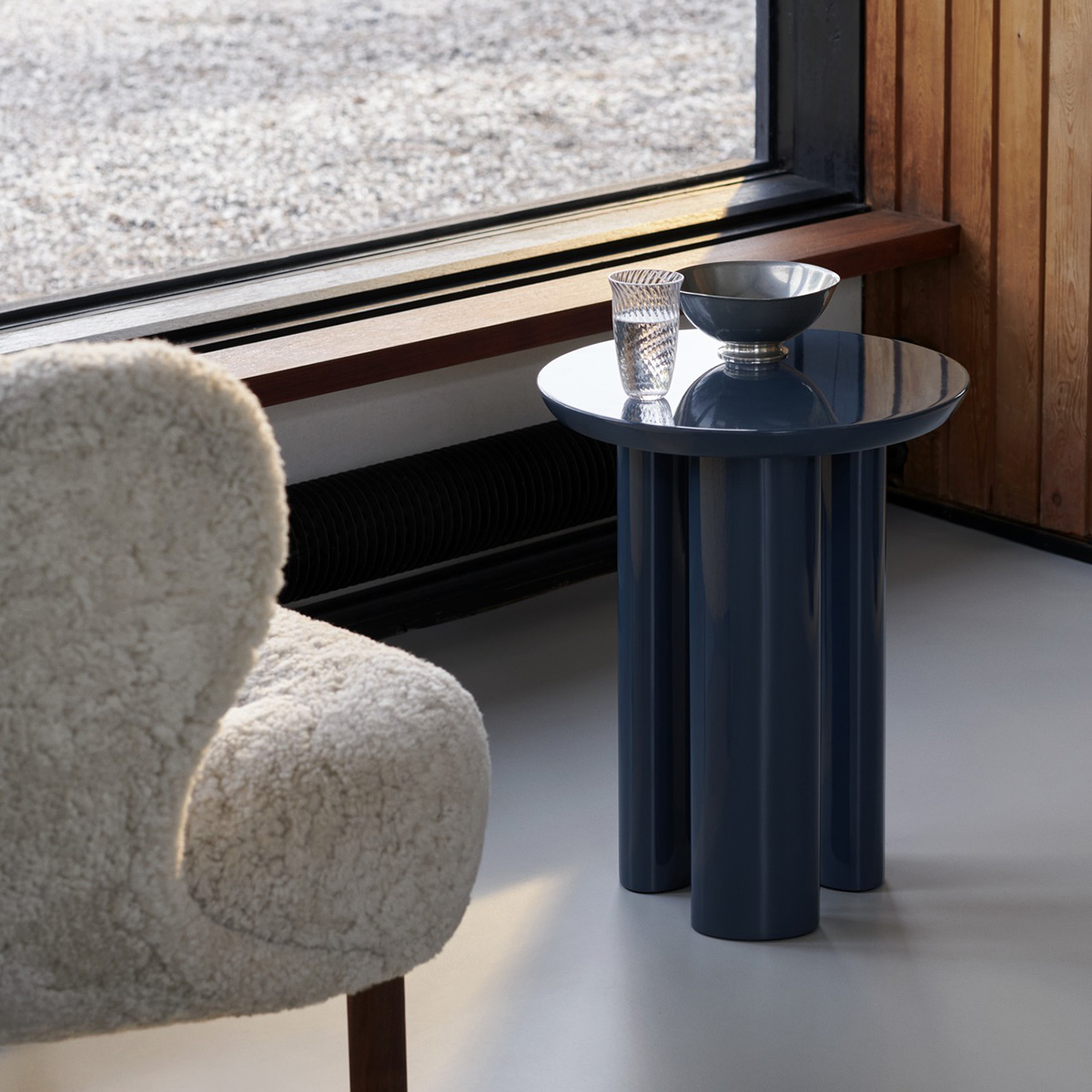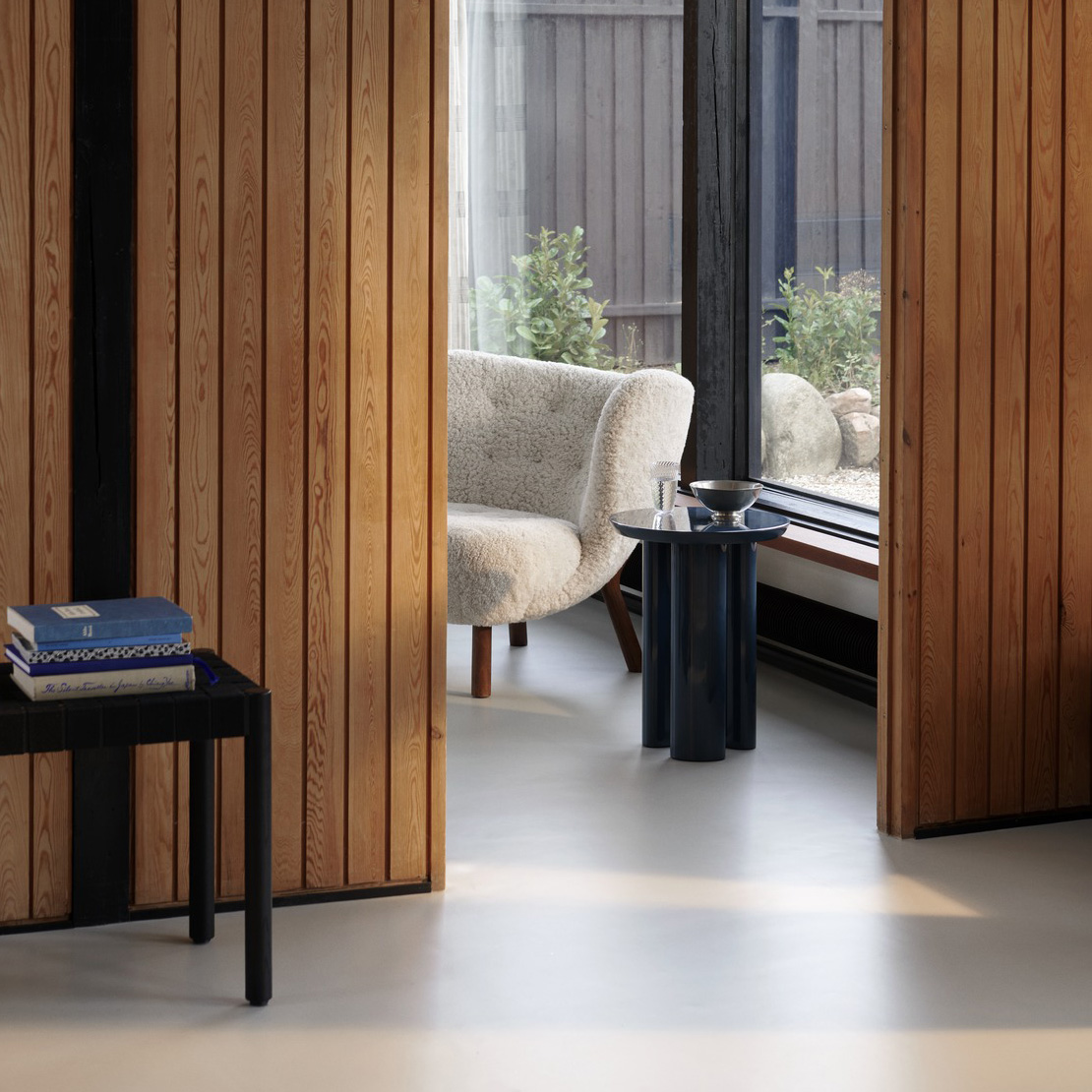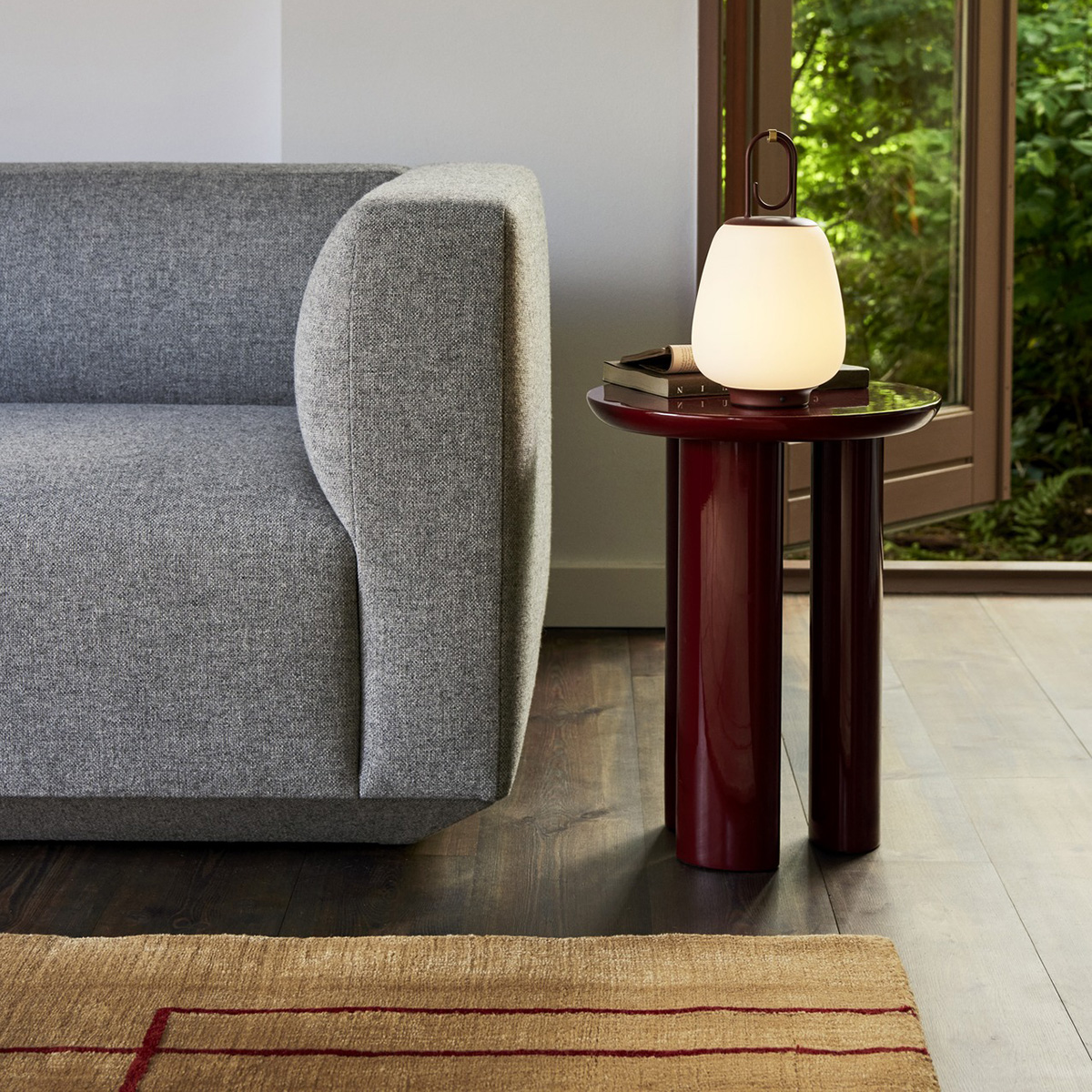 "The long process of revision and adjustment refined Tung's balance and proportion," says Astbury. "It produced a harmonious expression that sees its curved forms add an elegance that contrasts with the solidity of the table."
For &Tradition CEO and founder Martin Kornbek Hansen, it's the side table's unexpected design that makes it an excellent addition to an interior. As he explains, "Tung is unusual in that its form manages to be both strong and soft. The beauty of it is that its sculptural stature brings a classic aesthetic to any space, while the two bold tones are perfect for adding an injection of colour."
Made from lacquered MDF, Tung is available in Burgundy Red or Steel Blue. It stands 48cm high, with the rounded tabletop's circumference at 38cm.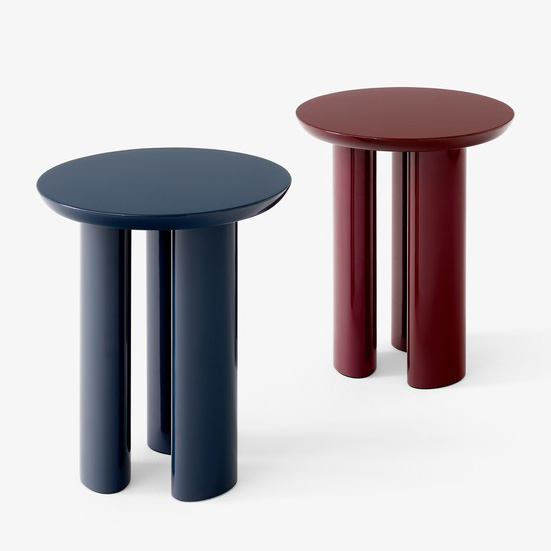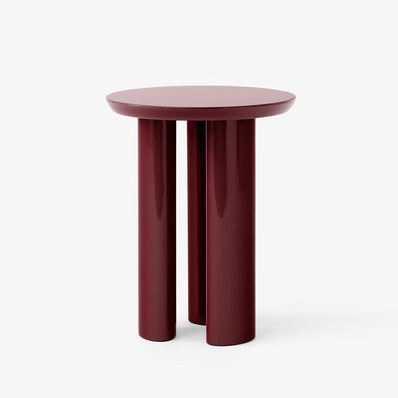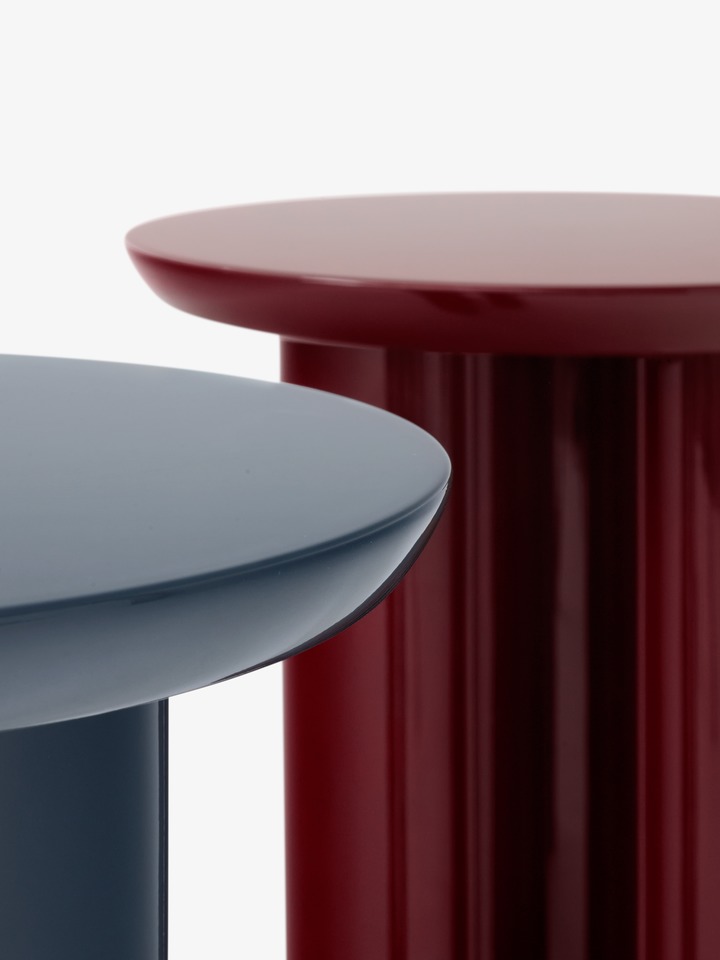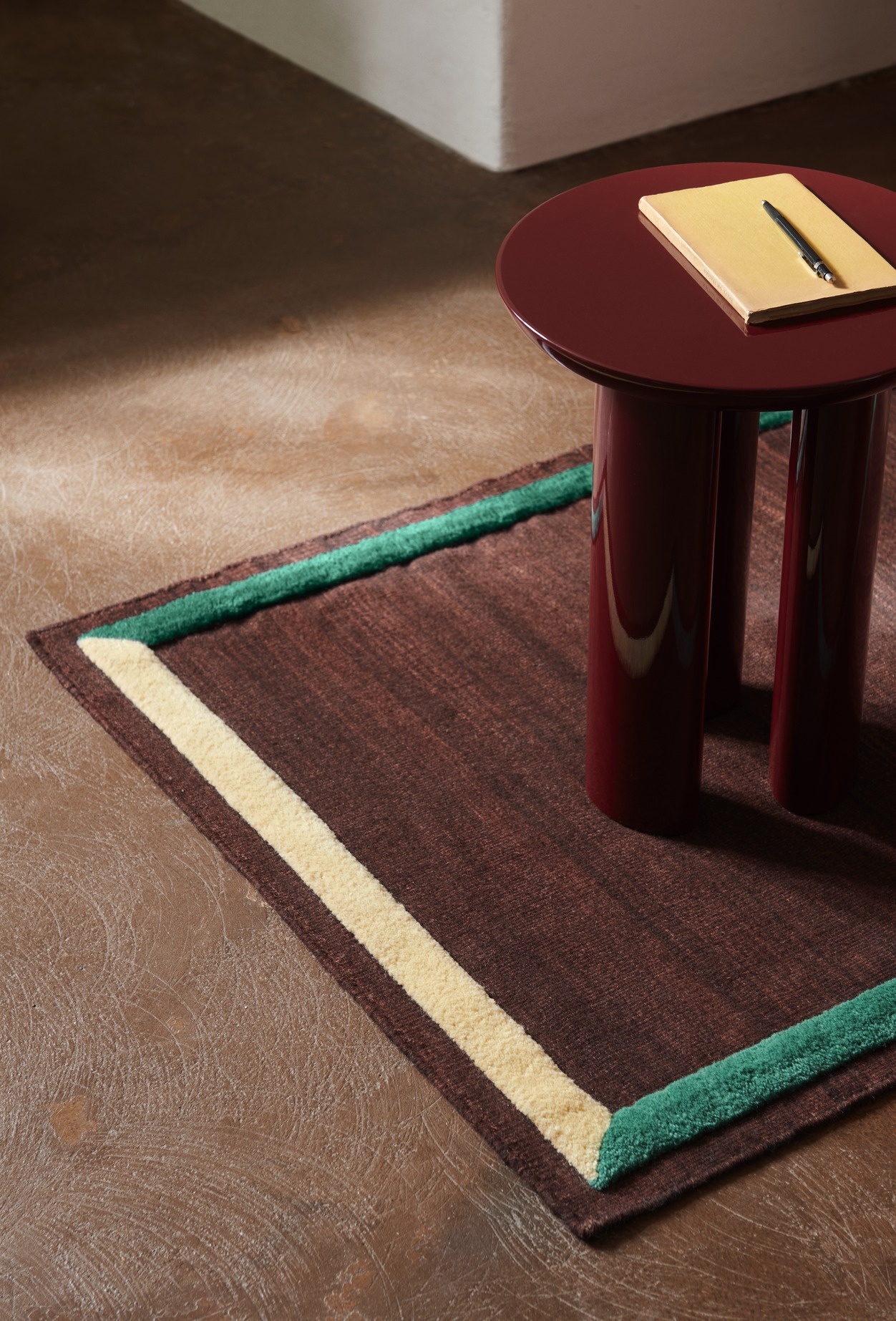 John Astbury studied anthropology and sociology in his native England before moving to Sweden to study product design at Konstfack, the country's largest university for arts, crafts and design. Boat building kindled his love of craftsmanship, and playing music ignited his passion for evoking emotions through design. In 2014, Astbury founded his eponymous design studio in Stockholm, where his process involves re-examining the fundamental elements of an archetype to explore what can be done differently.