A visually distinct new presence on the Vejle waterfront, The Wave stands as an architectural embodiment of the surrounding landscape.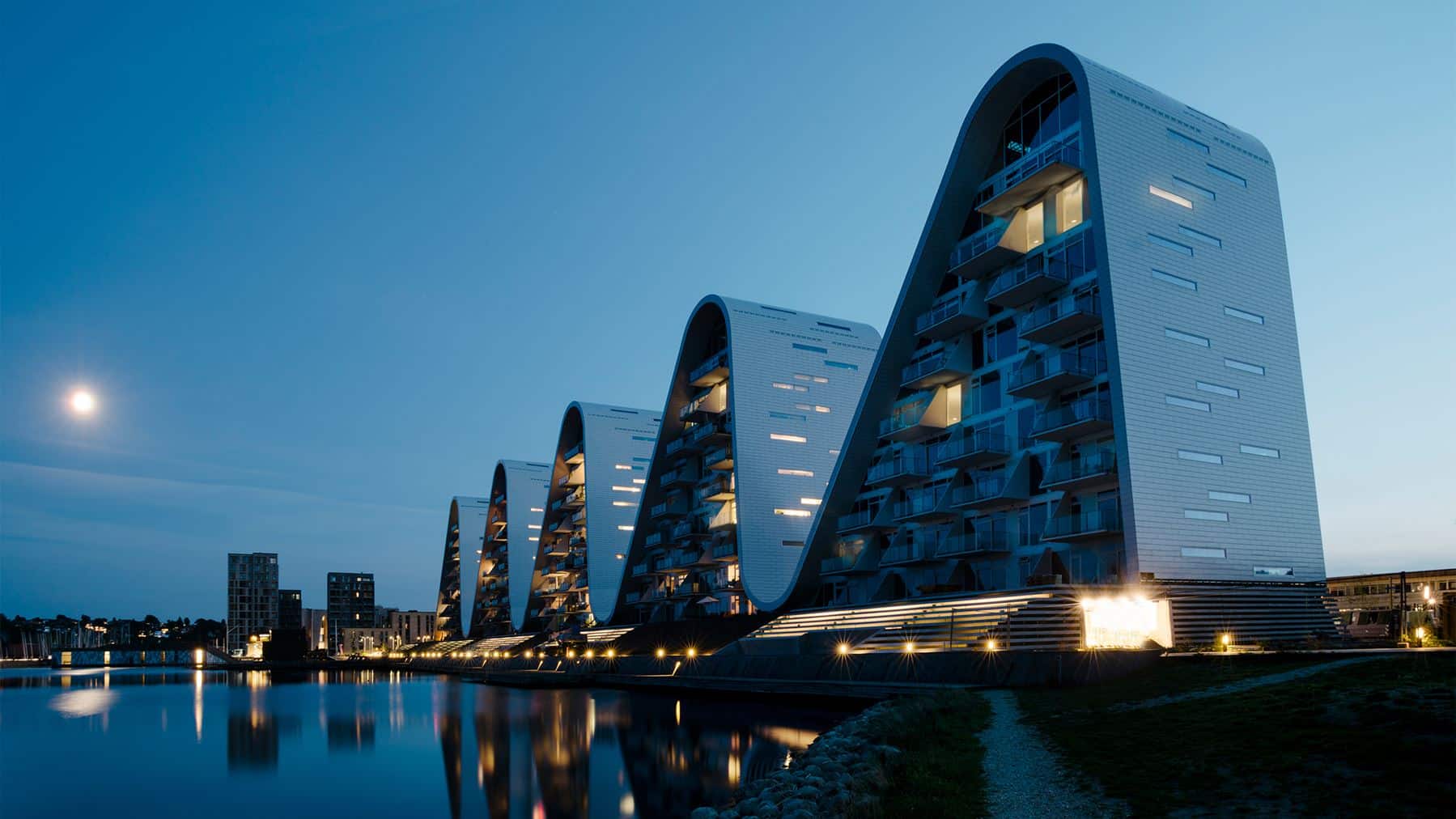 The town of Vejle has something that few other communities in Denmark enjoy: Hills. Rolling, forested hills rise from Vejle Fjord and stretch out into the surrounding countryside, a distinguished landscape that has long given character to the Jutlandish town.
Our latest addition to the Vejle waterfront draws inspiration from the area's unique landscape – The Wave is a built extension of natural surroundings, an architectural tribute to local identity.
Passing through town by rail or over the Vejle Fjord Bridge, The Wave's five peaks stand out as a recognizable symbol of the city. The apartment building's undulating form evokes the surrounding landscape, the waters of Vejle Fjord, or the rise of the fjord itself. Bringing over one hundred residences and a public pier to the Vejle waterfront, The Wave is an engine of revitalization, a magnet for activity and community.
"There is only one place in the world where this building can be, and that is at the harbor front in Vejle. The building works here because it interplays with the surrounding hills, the architecture of the bridge and the lapping of Vejle Fjord," says Søren Øllgaard, Partner and Design Director at Henning Larsen.
The last three towers of the Wave are now complete, finalizing the original vision.