Vipp lamp doubles as decorative sculpture
The Vipp Sculpture lamp is named after its sculptural appearance. The lamp features a mushroom shaped, reeded glass dome crafted by using ancient mouth blowing techniques.
The collection comprises of a table lamp in two sizes and a pendant. The table lamp exudes a soft omni light illuminating the peculiar veins in the marble cylinder base available in either grey or white.
The Sculpture pendant is suitable for many settings and different types of rooms. Inner white glass layers combined with outer frosted layers generate an opaque surface and ensures a uniform and cozy light distribution.
The table lamp is a available in size Ø: 36 cm / H: 52 cm and size Ø: 27.5 cm / H: 39 cm.
The pendant measures Ø:3 6 cm / H: 20 cm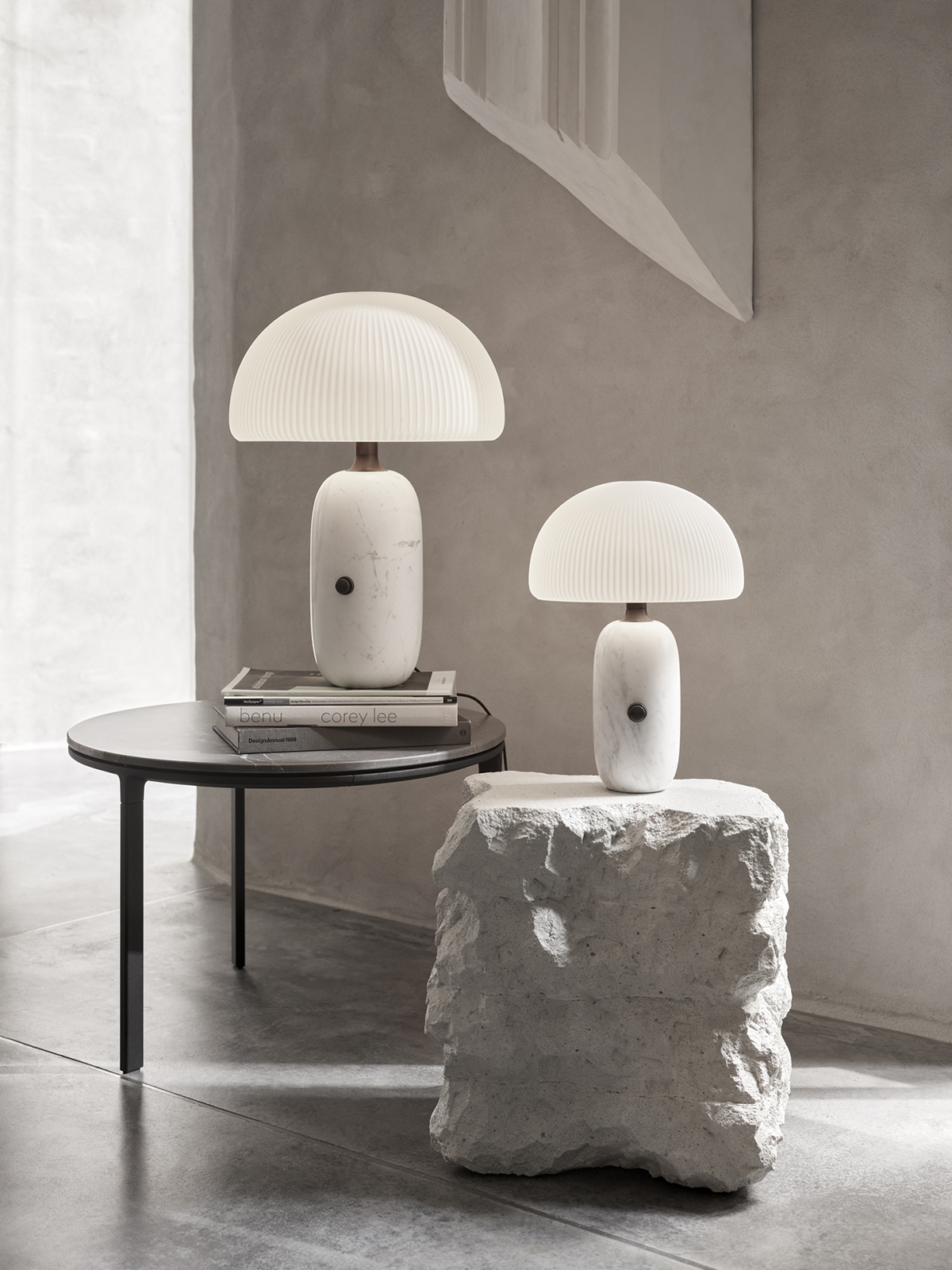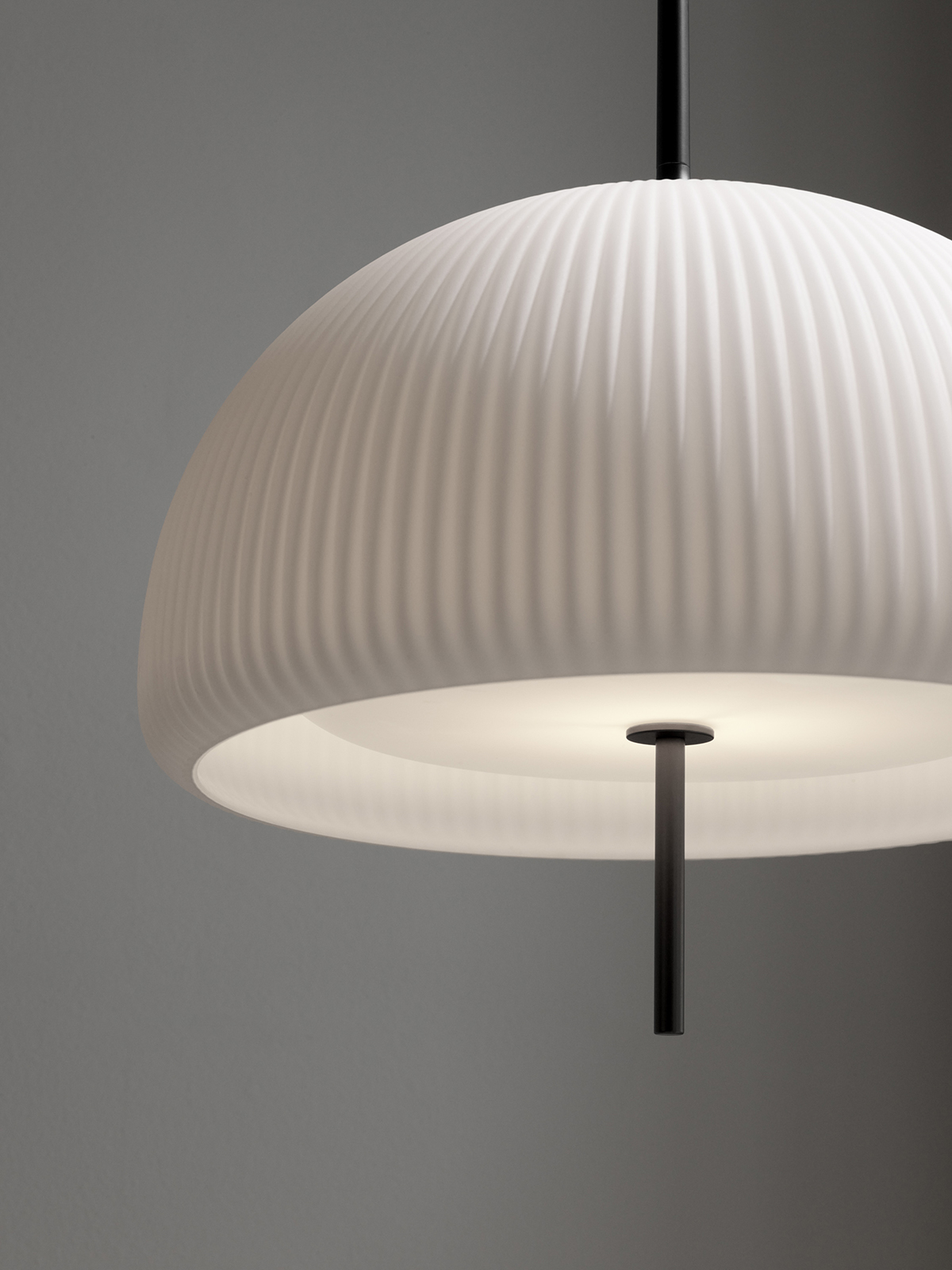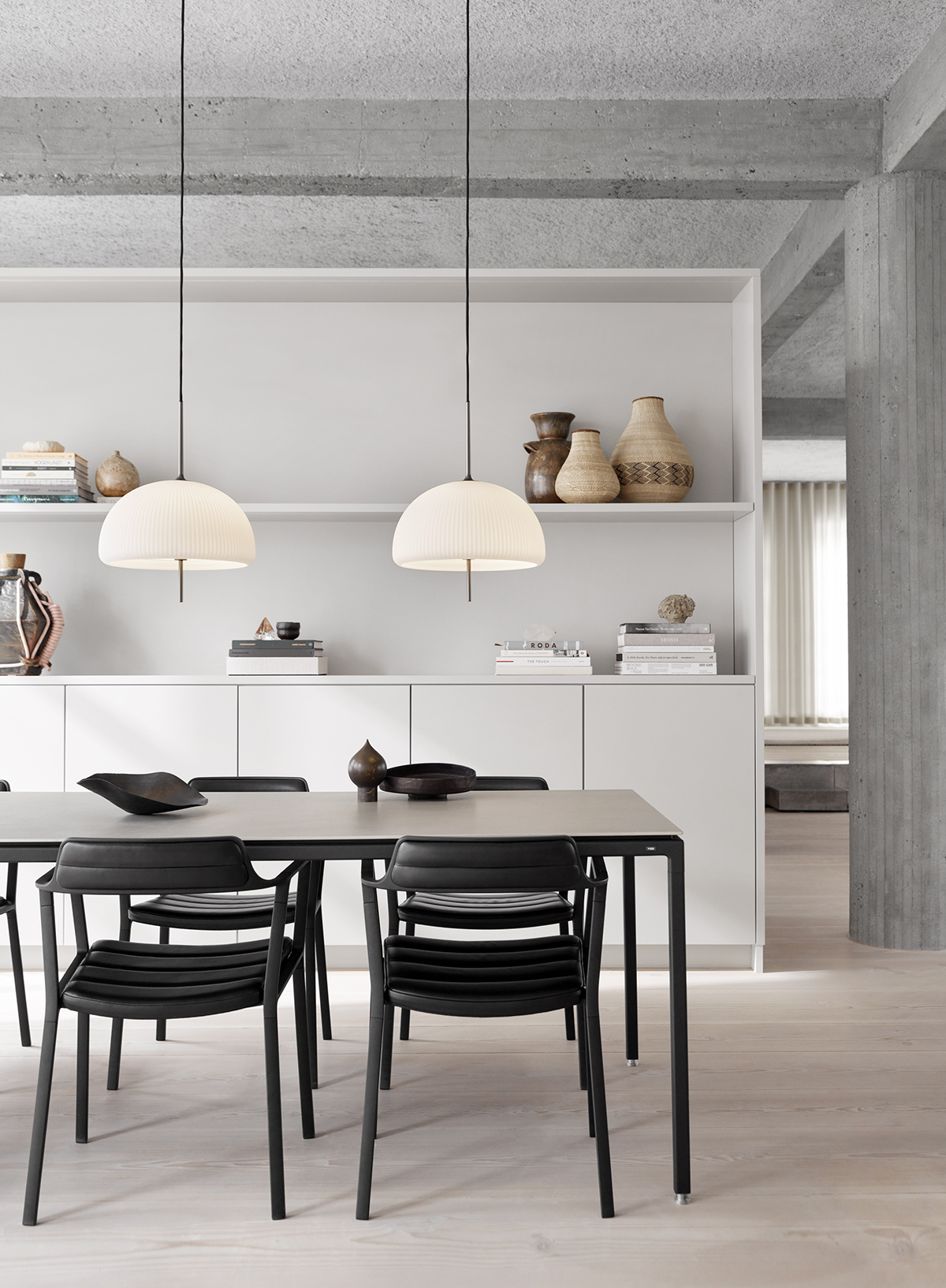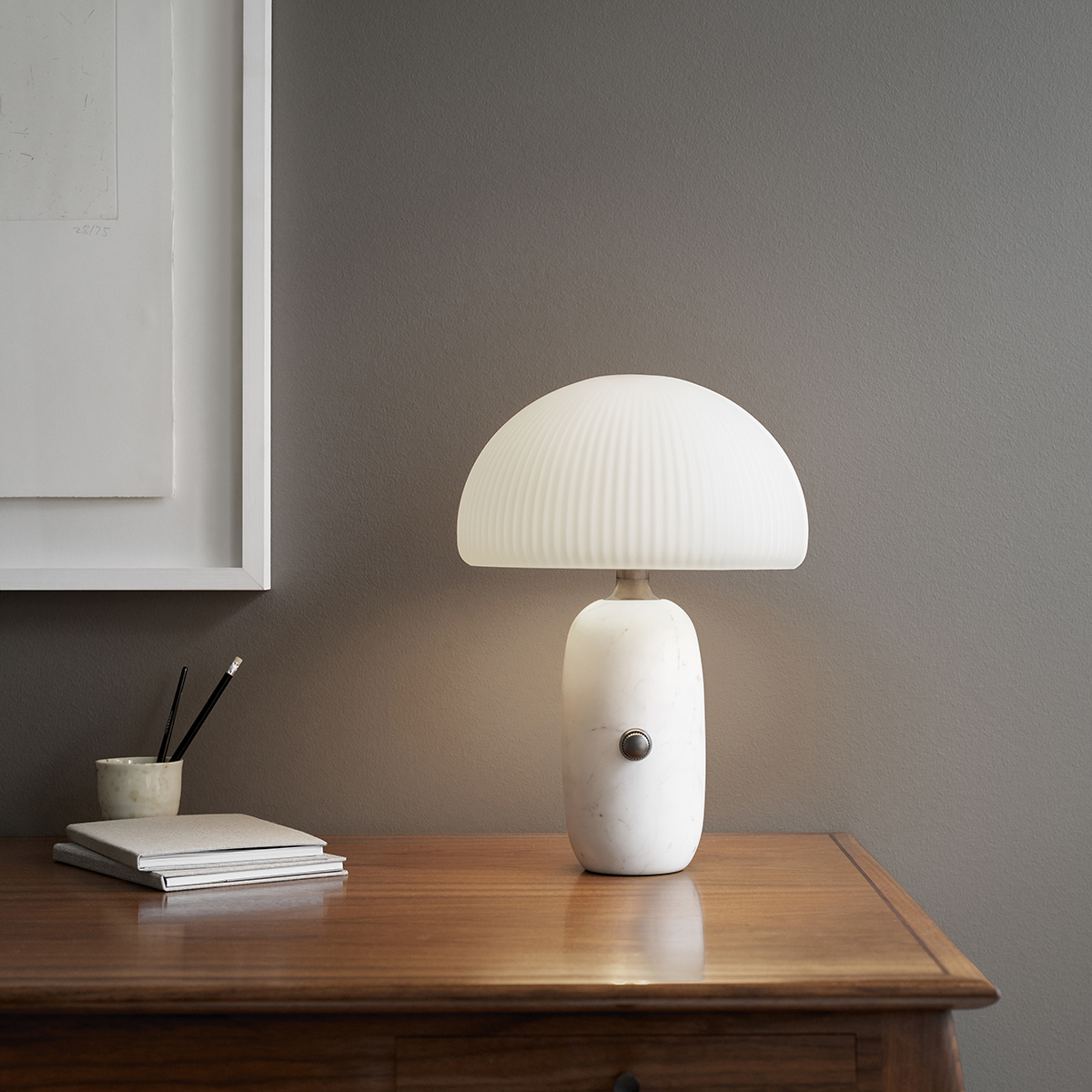 Dim the light
Integrated into the solid base are a refined dimmer of grooved aluminium which lets you set the mood according to specific surroundings, as well as a fabric covered cord.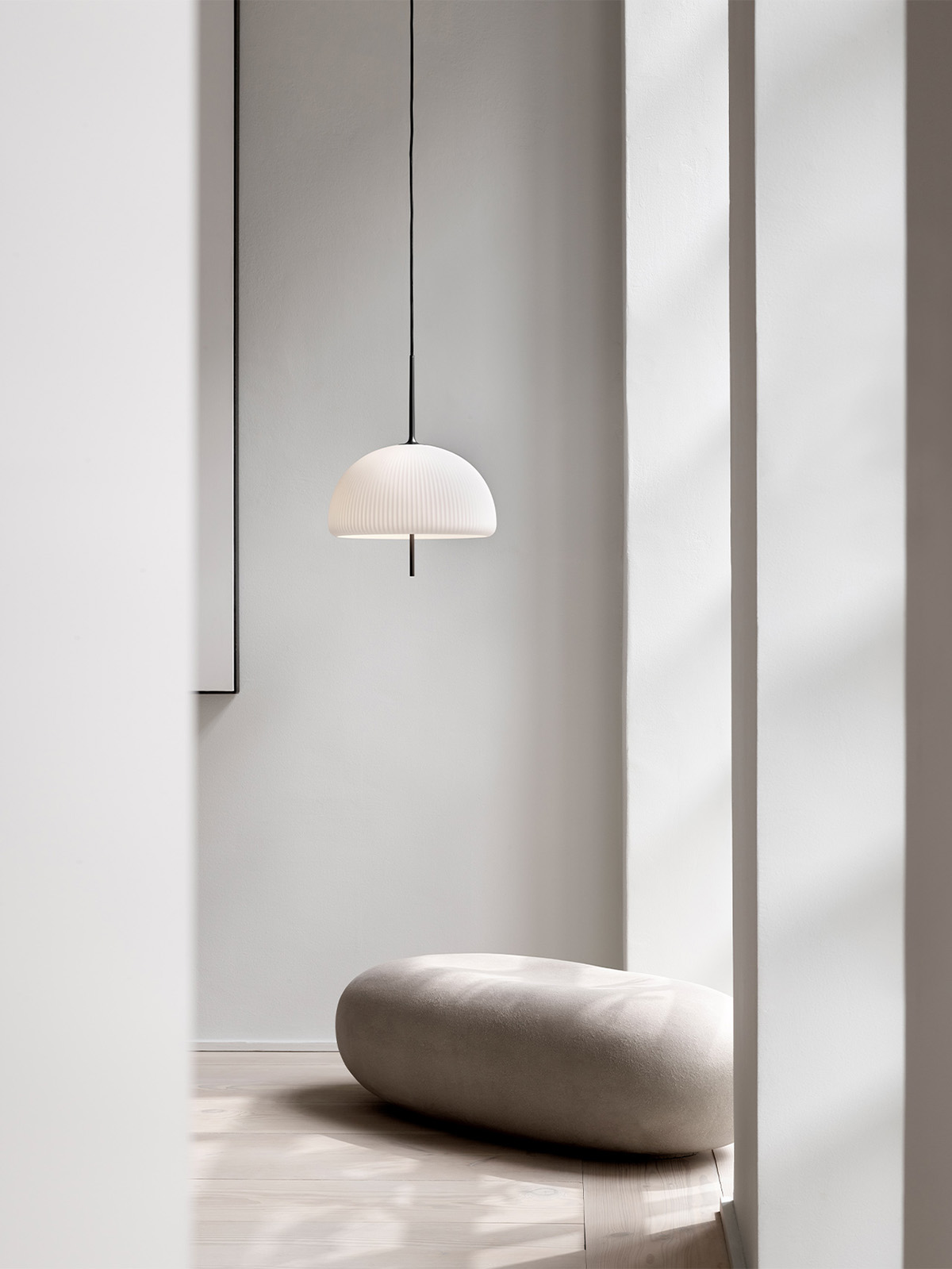 Light up
The opal lampshade is internally lit by a custom-made LED light source. This LED unit contains 50.000 light hours, making it a long-lasting alternative to traditional light sources.