The generous proportions of the Timb design have made it possible to create a lounge armchair with the same honest construction and respect for the material.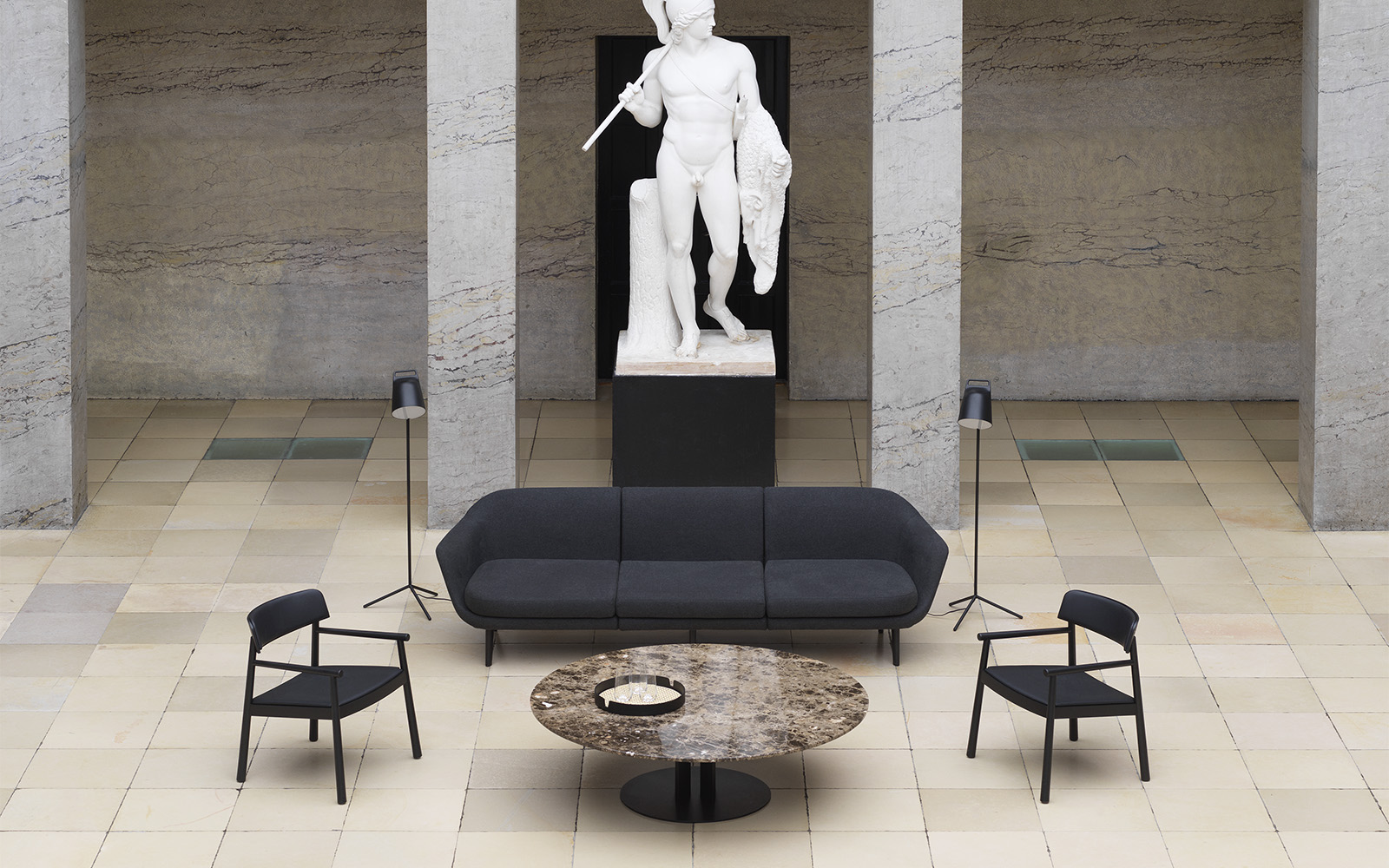 The Timb lounge armchair is made of PEFCcertified ash and is lacquered with a black or golden-brown tone. Optional color-coordinated leather upholstery from Sørensen Leather is available for the seat and backrest to provide increased comfort and a subtle, tactile finish.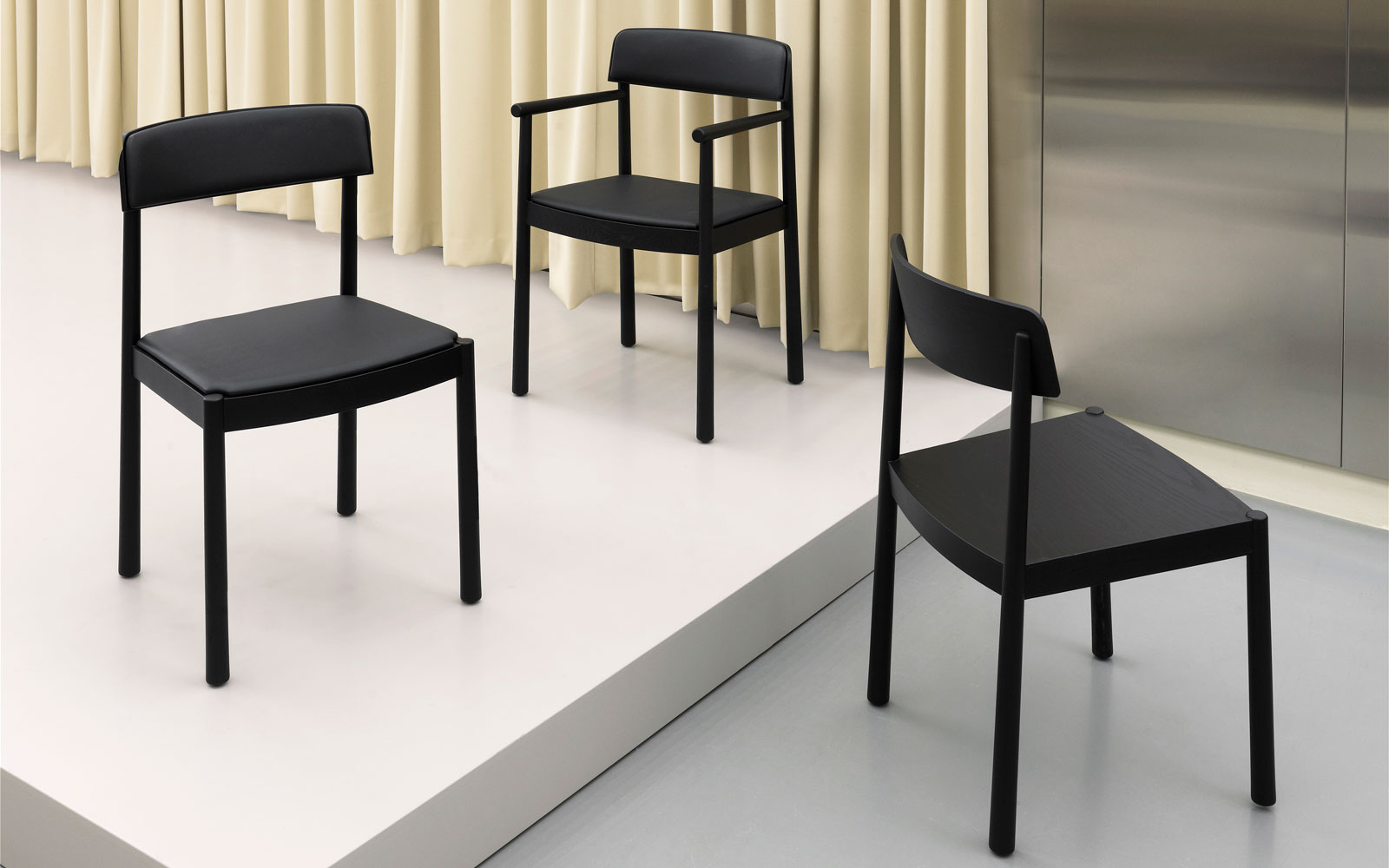 The comfortable wide seat, slightly curved backrest and slender armrests of the Timb lounge armchair invite you to relax for as long as your heart desires.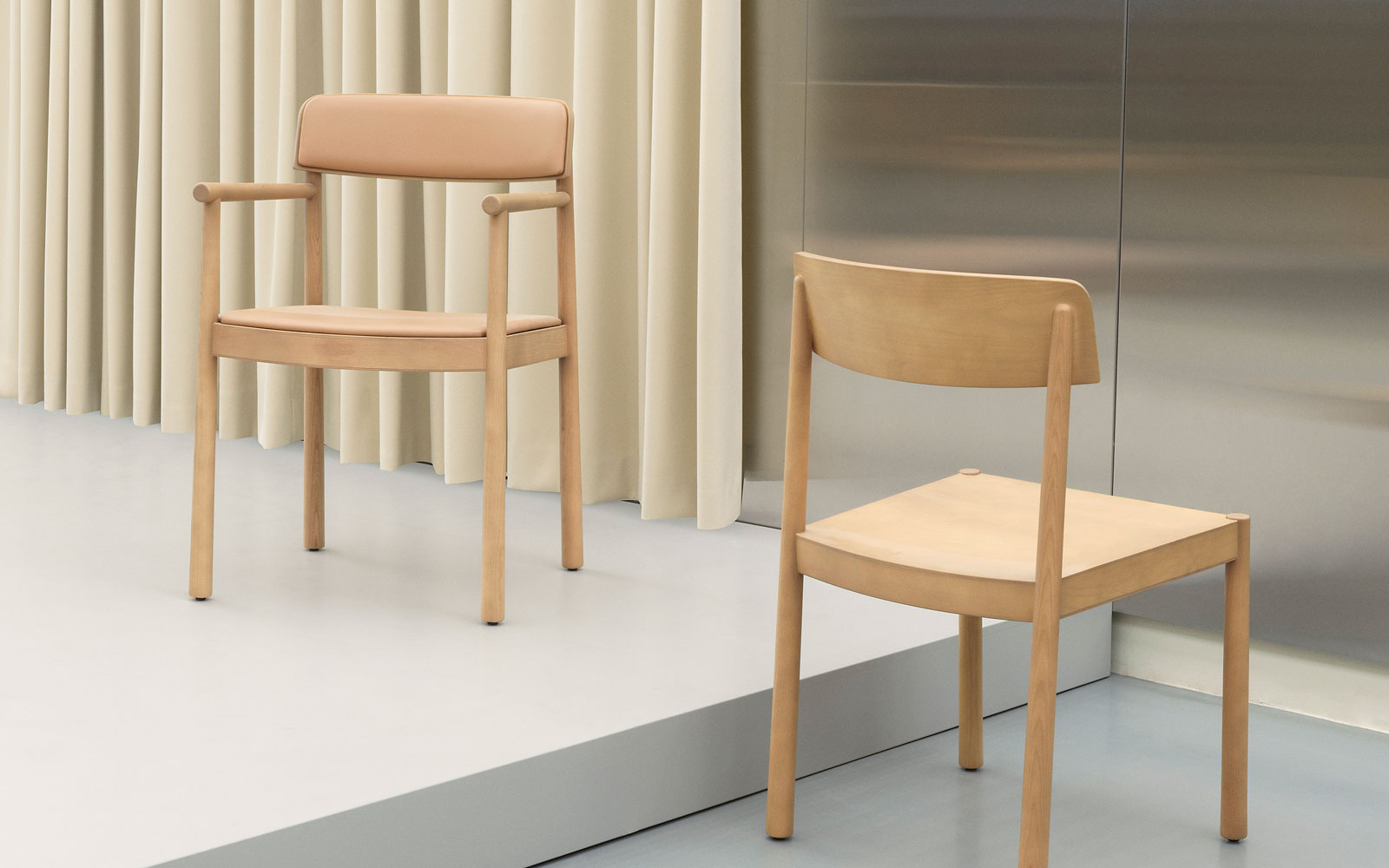 Honest craftsmanship
Timb is the fundamental essence of a chair whose clean and humble design emerges from its function. The name Timb is an expression of the chair's simple vision for the value of its material.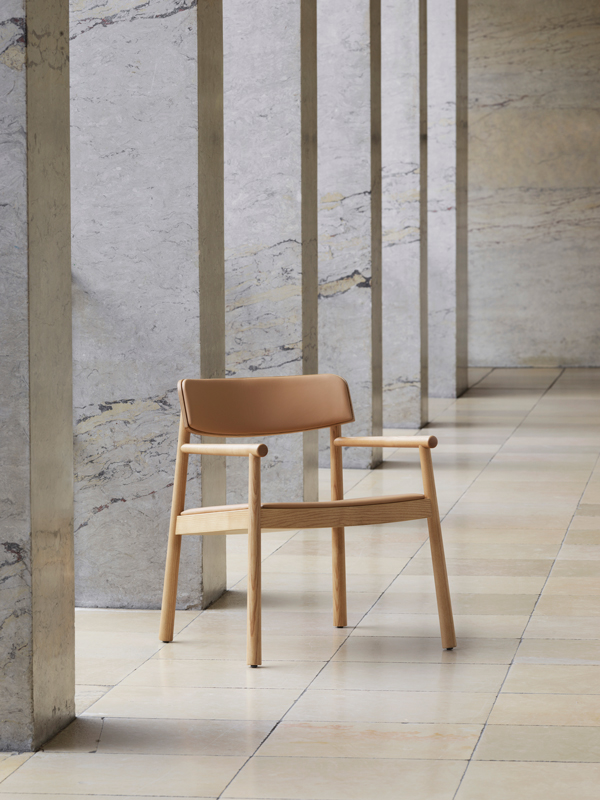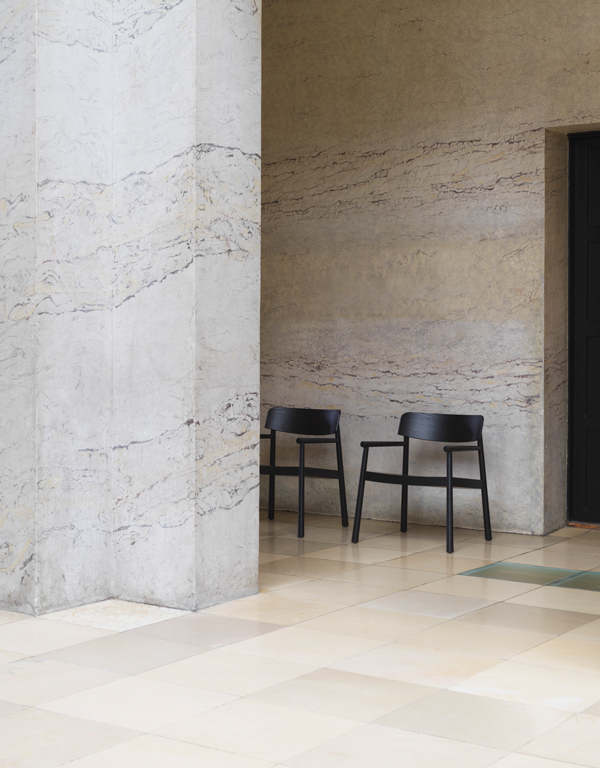 The Timb chair has a simple wooden structure with a richness of detail in the contrast between its curves and sharp lines. Its artisan traditions are also visible in its elegant dowel joints, which make it possible to manufacture the chair without the need for screws, allowing the wood itself to act as focal point. The chair comprises a frame of solid ash and a wide, comfortable seat and backrest made from ash veneer.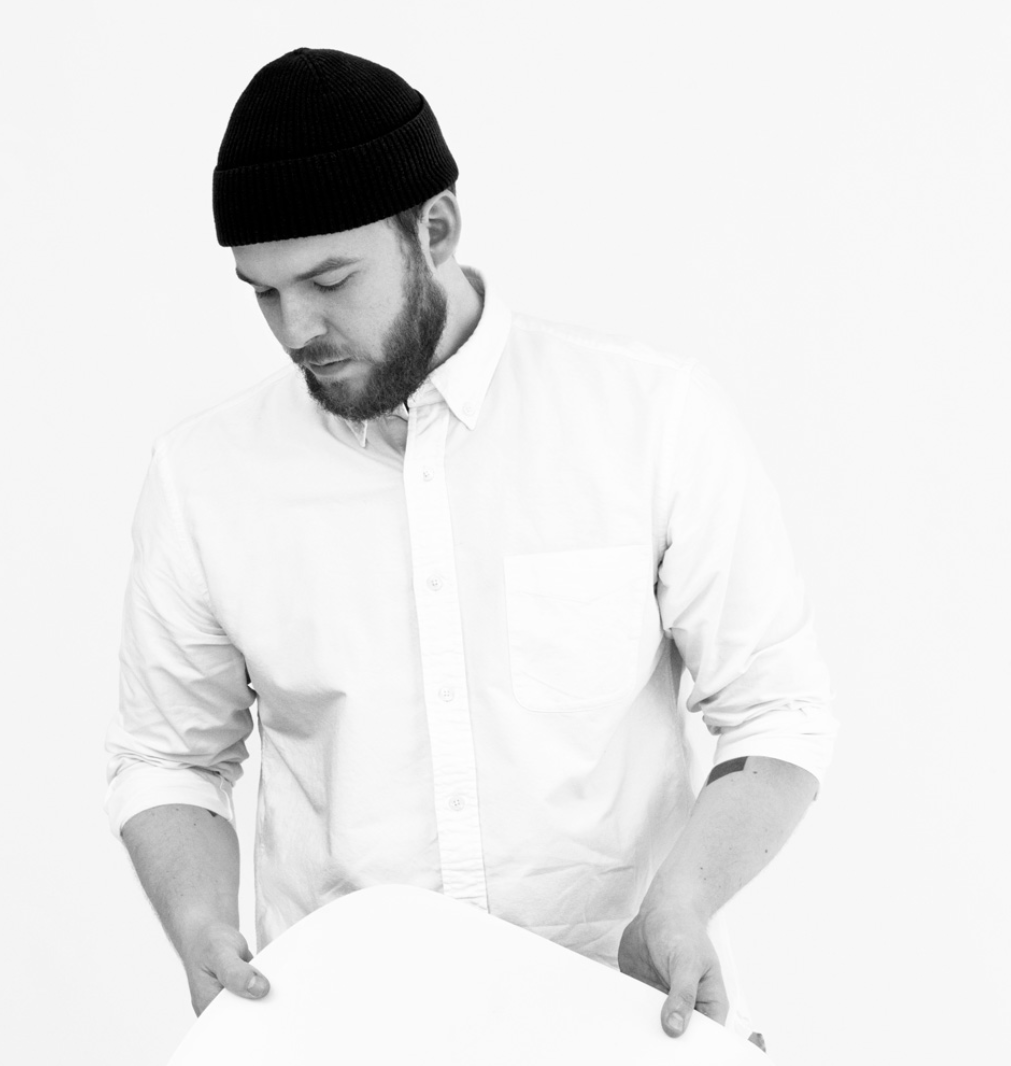 Simon Legald
Simon Legald graduated from The Royal Danish Academy of Fine Arts in the summer of 2012. His work consists of both small- and large scale products. Simon's designs are often created in a dialogue between craftsmanship and industry. He also likes to incorporate the techniques that are necessary for the structure of a product into the design by highlighting them visually.
"Honesty is what makes a product understandable and is what describes the products functionality. If you understand the product, it does not need any explanation. The essence of my design is for it to be bought and used. Therefore, it has to satisfy not only the functional aspects, but also the psychological and aesthetic needs. For me simplicity describes the true identity of objects and makes them trustworthy. In my design, I try not to add any unnecessary details. I work with simplicity by highlighting the necessities instead of hiding them. It gives the product a simple and honest expression."