We are pleased to show you the newest addition to our collection: Sia – designed by Studio Sløyd.
Soft and organic curves gives Sia a simple yet interesting look – because the best things in life are the simple things, right? Even though Sia has many exciting details, the overall expression takes up little visual space.
The smart construction makes the glass top attached to the legs, which makes it very stable and secure. Sia is available in two different combinations: clear glass and lacquered oak or smoked glass and black stained oak.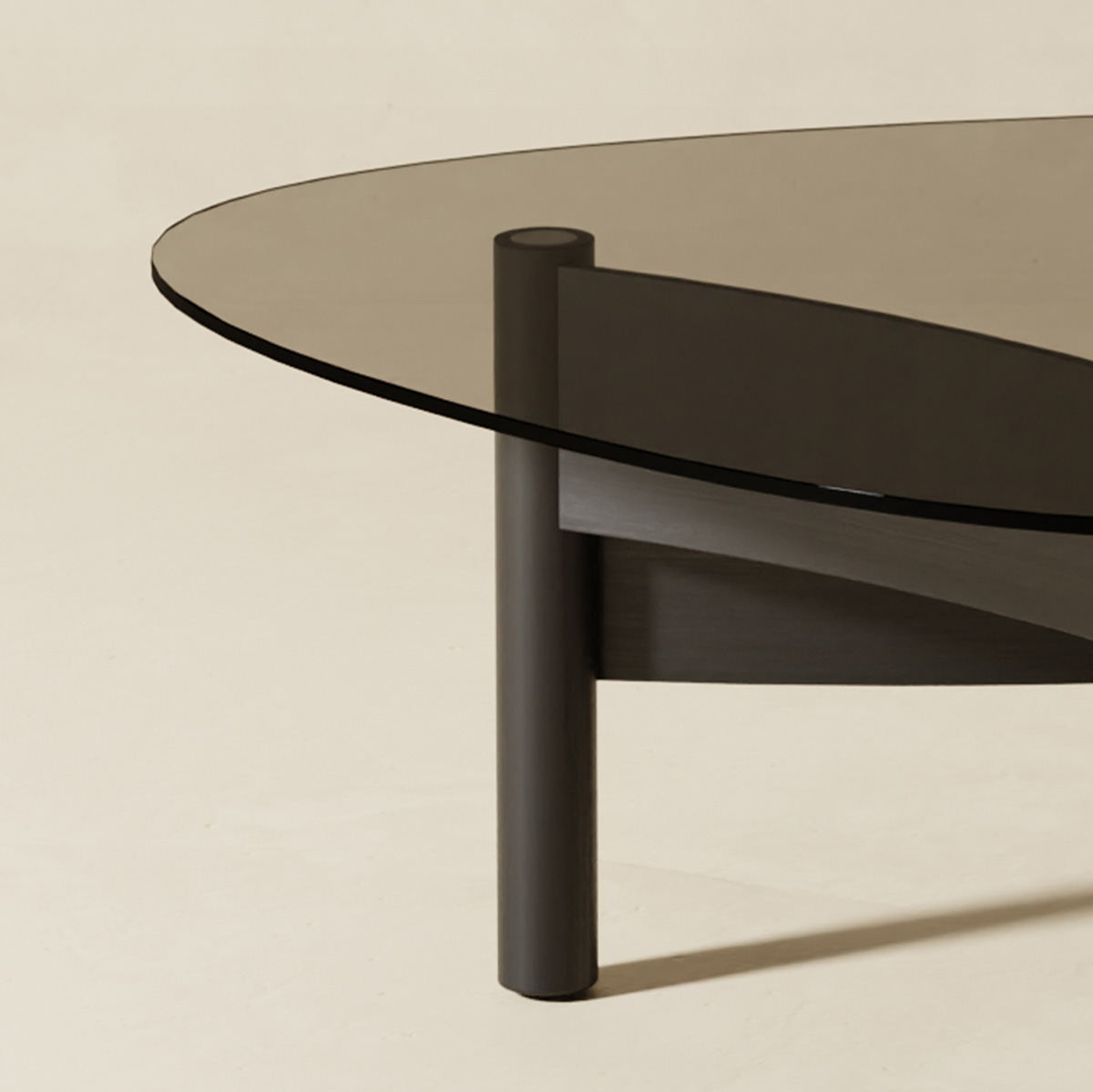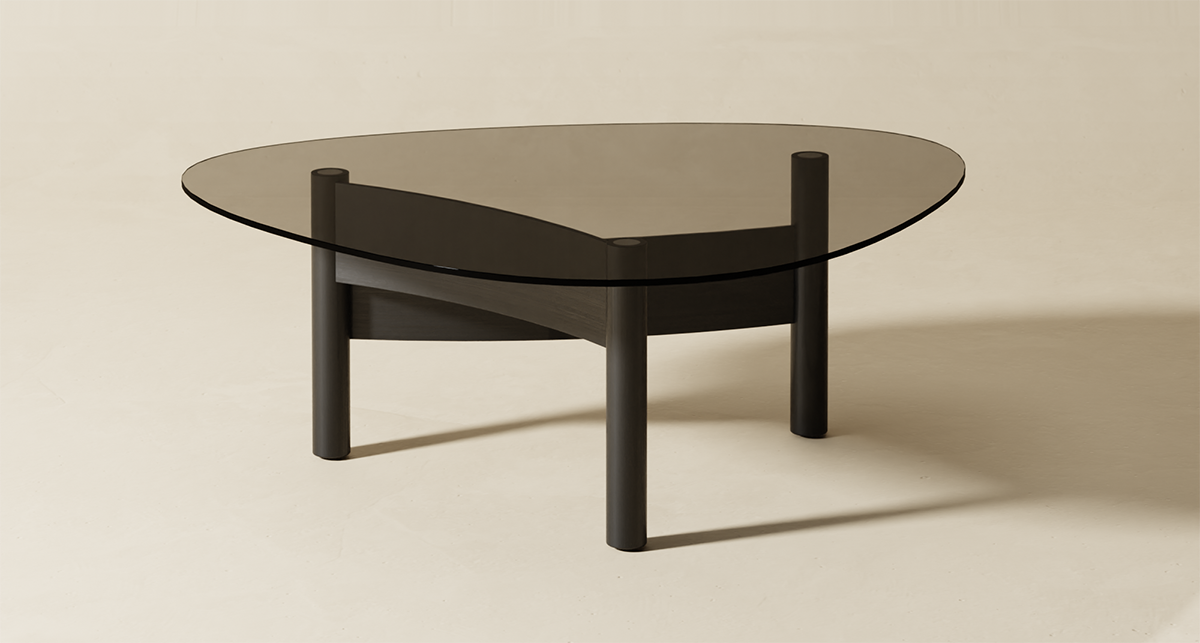 "The Sia table was created through a close collaboration with LK Hjelle. The starting point was a desire for a three-legged table with elements of both glass and wood. We in the studio started looking at different compositions and joints that could create an interesting expression. With simple mock ups and sketches we arrived at a table where two curved edges come together in an exciting joint in one leg.
The table has a simple and understandable expression with refined details. The structure of the table has been carefully thought out, where good solutions have emerged through a great collaboration with LK Hjelle."
– Studio Sløyd