Miss Tailor bench
Bench in solid birch alt. oak
Design: Jonas Lindvall | Year: 2020
The table Miss Tailor has now been joined by a bench with the same name. A bench that has the same soft shape as the table. A light piece of furniture with turned soft legs, made of solid birch or oak.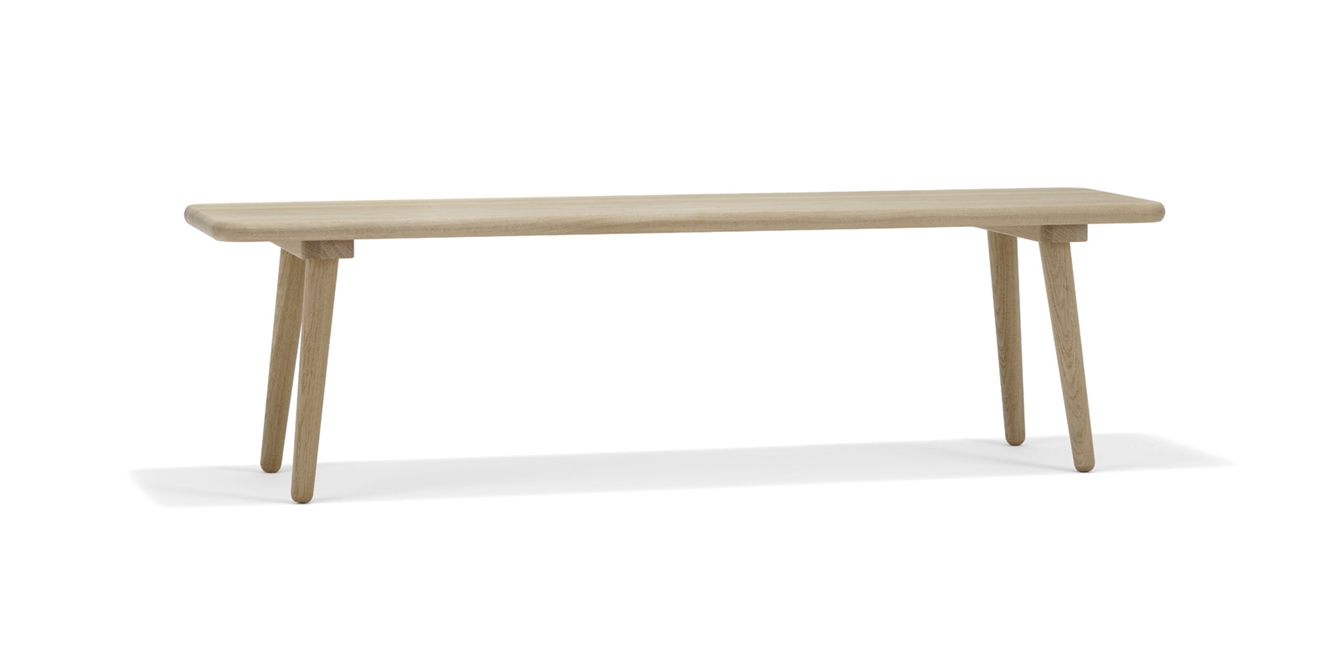 We have a long-standing collaboration with designer Jonas Lindvall, and with Miss Tailor he really revitalizes an old tradition – the bench. As a piece of furniture, it is very democratic and it creates closeness between those who sit on it.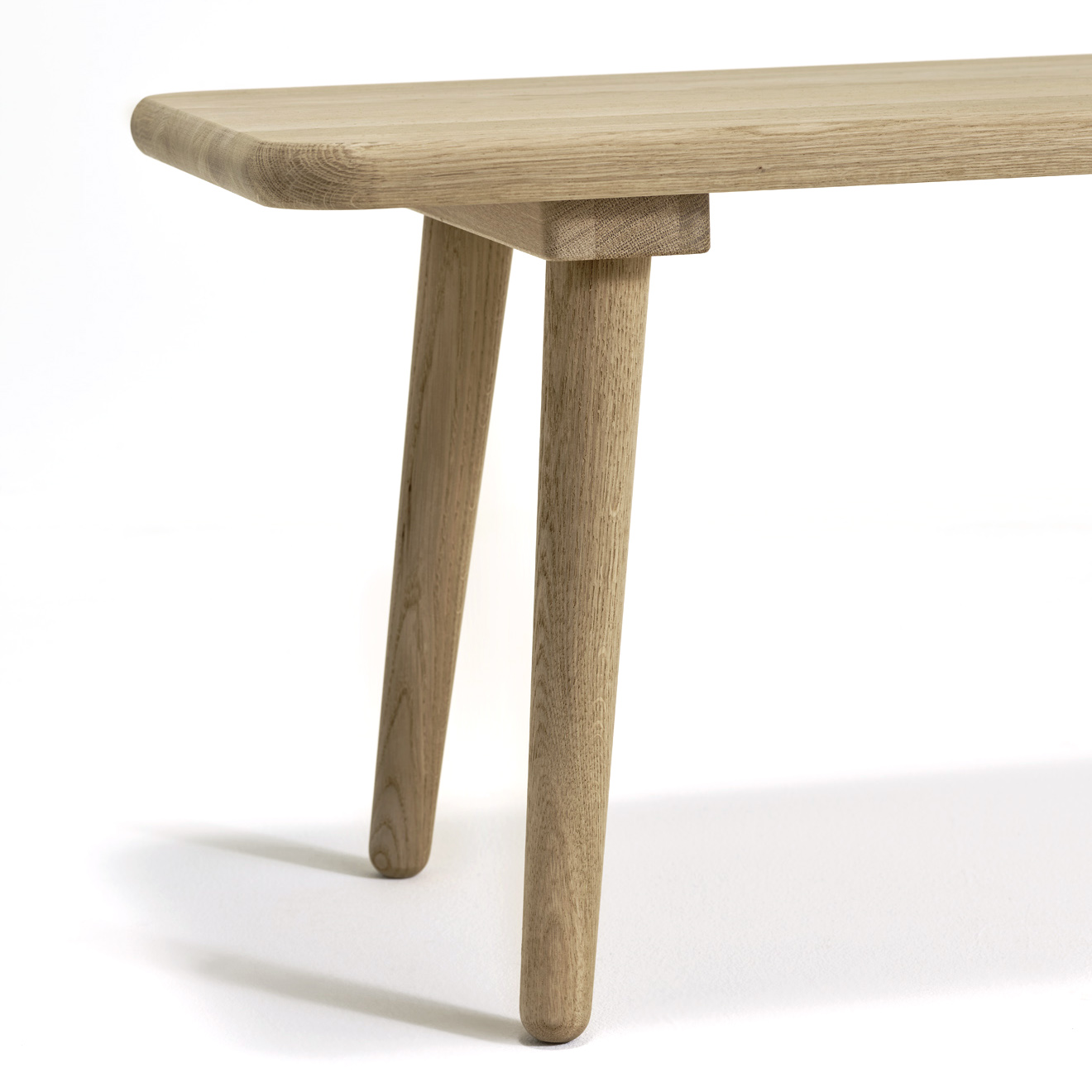 We believe that the bench is needed in our time with perhaps smaller areas in the homes but equally large needs to be able to gather many around the table. Miss Tailor bench can also be used as a coffee table.

Jonas Lindvall
Swedish interior designer and furniture designer, educated among others at HDK in Gothenburg and four-fold winner of the award "Utmärkt Svensk Form". Jonas is careful in his choice of materials and work mostly in solid wood where shape and material lift each other. Other features of Jonas's design are timelessness and great care for the details. As a furniture designer, he has designed several award-winning pieces of furniture. Jonas works on the basis that we live in a resonance zone, where surroundings, rooms, furniture, object – you name it – have an effect on us. The space we live in has to create moods and vibes which have to be in harmony with how we want to feel, but it also affects how we feel.