Stolab Graphic Original™
For the second year in a row, we have chosen furniture from our range and painted them in a matte black color that gives a beautiful depth to the structure of the wood. The collection is called Stolab Graphic Original™ and the selected chairs are Lilla Åland chair and armchair, designed by Carl Malmsten in 1942.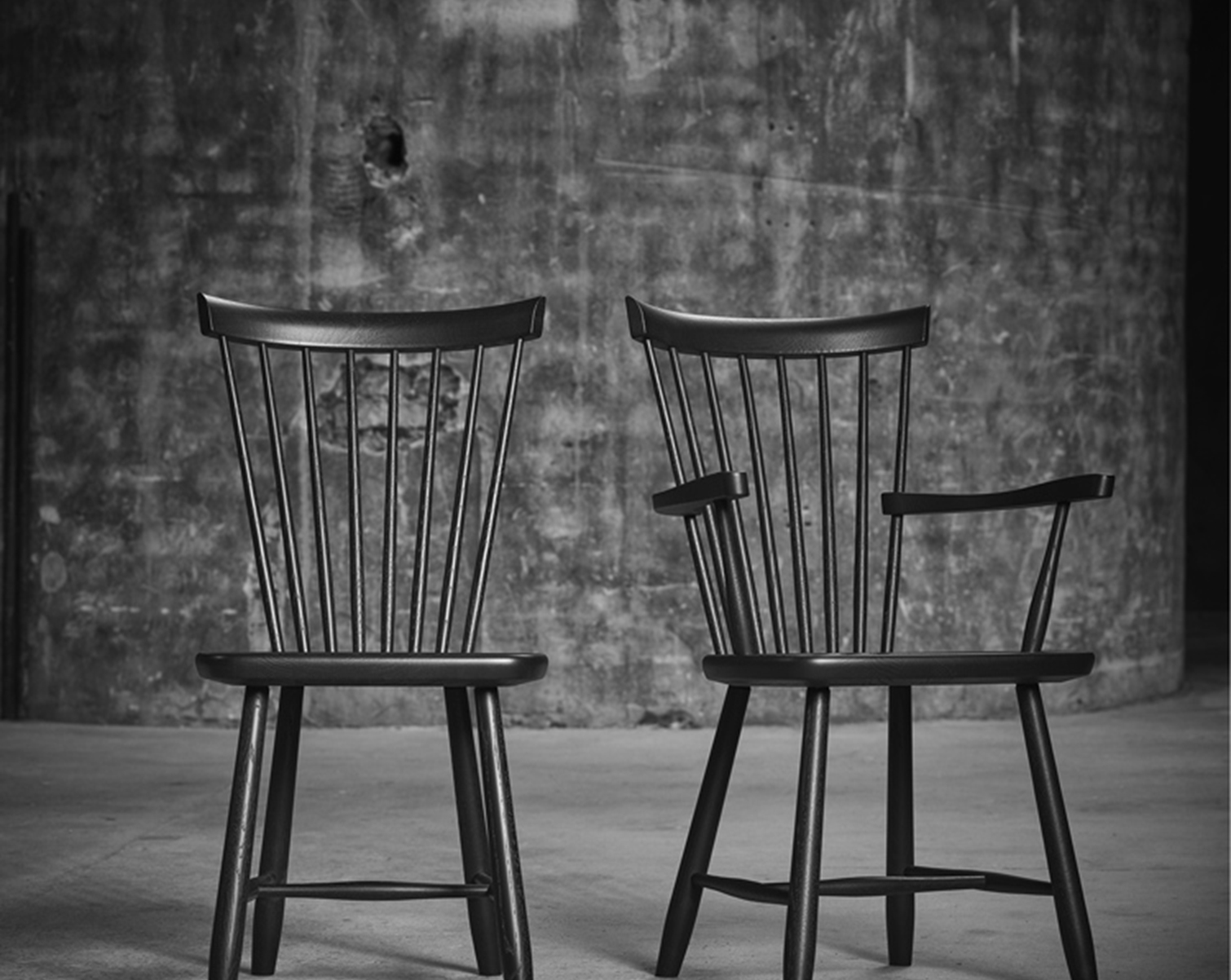 Graphic Original™ True Story
In 2015, we launched a bar stool called Miss Holly, that would show just how good we are at processing solid wood. We want to manifest our love for the raw material through a bar stool that really feels massive and that is difficult to copy. The bar stool seat consists of a "shell" which you build together with milled details from planks. This is to minimize waste while retaining a solid feeling in the product.
The details that are milled show the veins of the wood in a fantastic way. Sometimes the surface feels almost marbled. But sometimes the result is a very lush look, which can also be enhanced by natural nuances in the wood. It is precisely these seats that are perfect for painting, as the structure of the wood is emphasized even more. Oak as a material is rich in texture and becomes incredibly beautiful when you apply a color to it.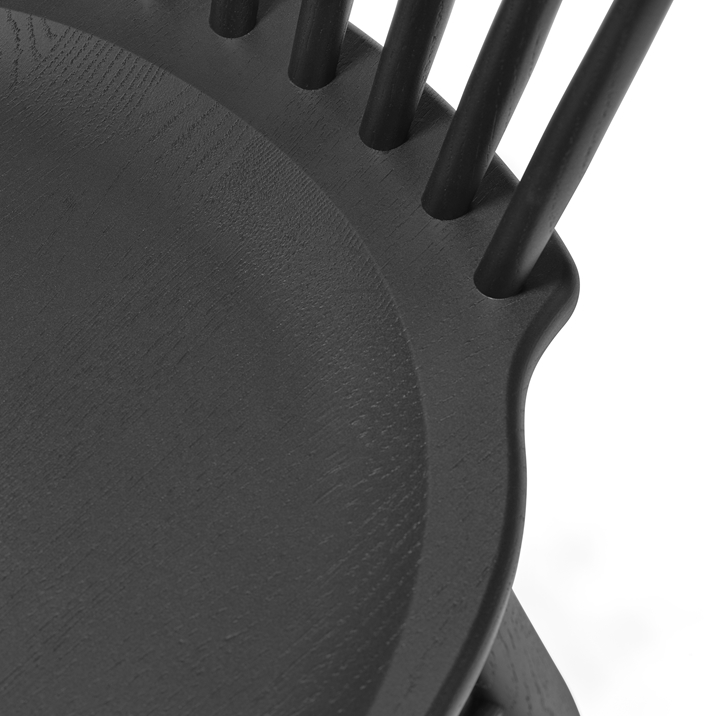 The idea behind the concept was born here. That with the help of a matte, black color, get even deeper into the structure of the wood. The Graphic Original™ collection was created as a tribute to solid wood.
Martin Johansson, owner Stolab
A UNIQUE PIECE OF FURNITURE
Stolab Graphic Original™ is manufactured in solid oak where the matte, sober color highlights the oak vein in a delicious way and gives a dove, velvety feeling. To enhance the unique and original feel, there is a plaque under each chair specifically designed for Graphic Original™.
The chairs have always been manufactured and are still manufactured by us at Stolab in Småland, Sweden. From plank to quality furniture with love in every step.

Lilla Åland Chair
A chair in solid oak painted in matt black.
This chair is Carl Malmsten's most loved and best-selling furniture. The design may seem simple, but because of its soft shapes, where all the sticks and finishes are turned, it is still a highly worked chair that has a given place among the Swedish furniture classics of the 20th century. Today, this chair is represented at the Röhsska Design Museum in Gothenburg.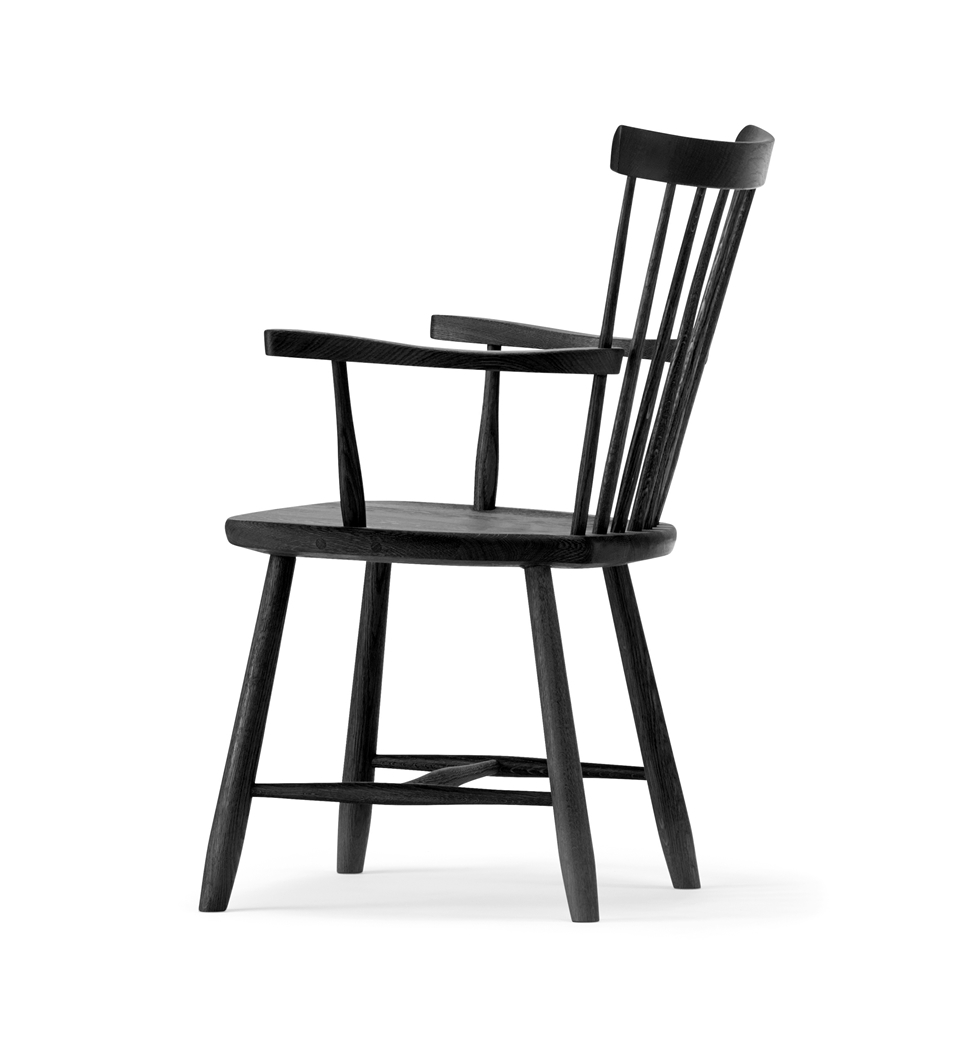 Lilla Åland armchair
A chair in solid oak painted in matt black.
Lilla Åland as an armchair became a natural successor and a complement to the original chair. The armchair fits in a whole set of furniture together with Lilla Åland chair, and also fits perfect as solitary piece of furniture.