STEMLITE COLLECTION
The Stemlite was the first 'total look' lamp, a pioneering new typology conceived by American Designer Bill Curry in 1962, which replaced the traditional base-plus-shade form with a single self-contained unit comprising interchangeable modules. Now remastered by GUBI after almost half a century, the new collection comprises two table lamps, two floor lamps and a pendant, in a contemporary yet authentic color palette.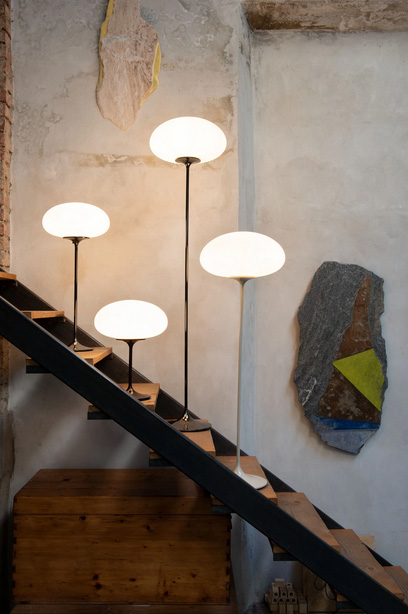 A lamp inspired by space-age
At the peak of the space race and at the heart of progressive art, architecture and design, Bill Curry was a living example of a young designer who translated new influences into pioneering organic space-age aesthetics. His debut design, the much-emulated Stemlite, was named "most influential lamp of the year" by Industrial Design Magazine in 1965, used on the set of the original Star Trek TV series, and remained in production until 1977.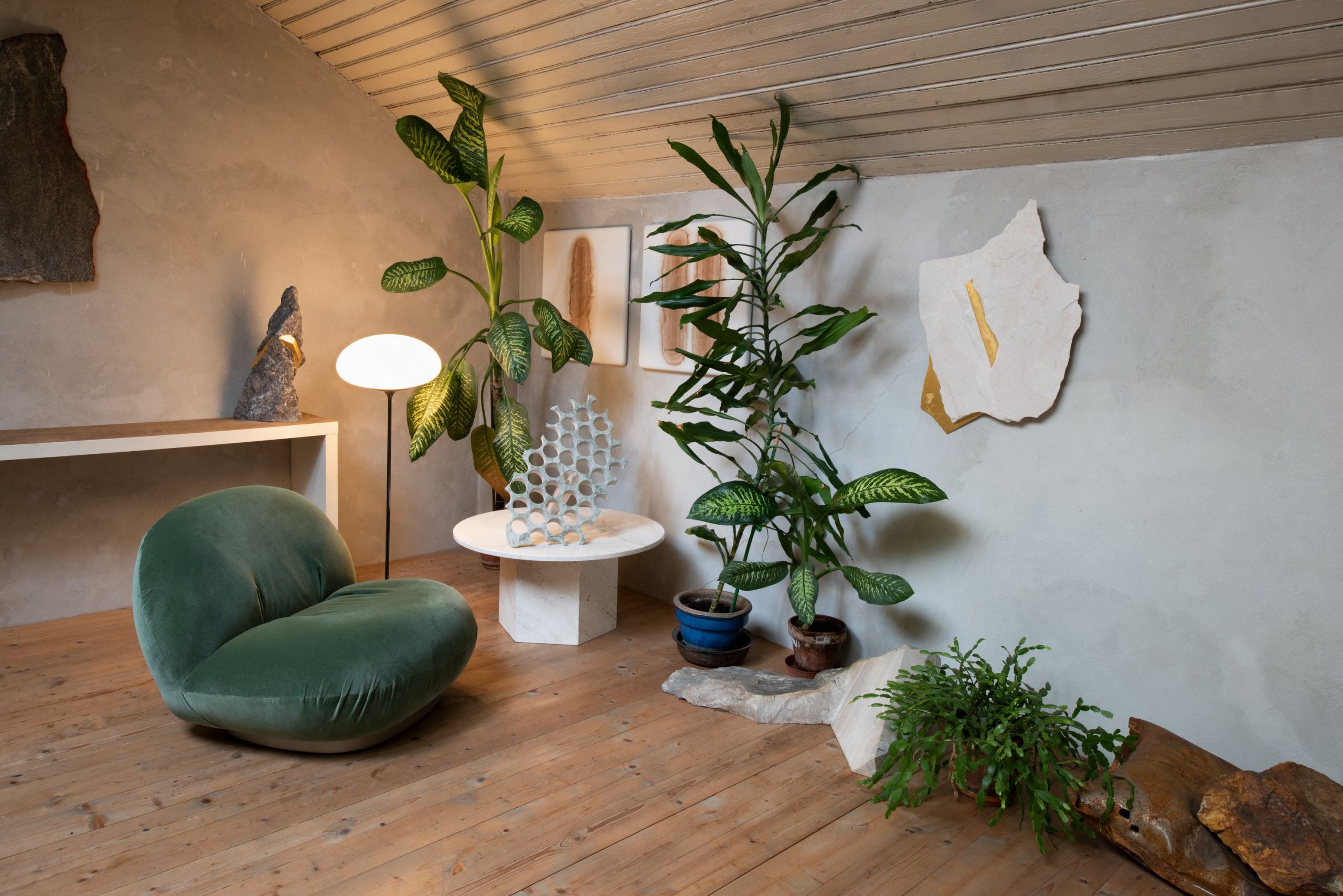 A hidden gem
Bill Curry captured the zeitgeist of West Coast America of the 1960s and '70s in his design: Combining new techniques, bold aesthetics and a pioneering approach to modular design, the Stemlite became an iconic symbol of this optimistic era.  Yet it remains relevant to contemporary global audiences, ready to rediscover its charm.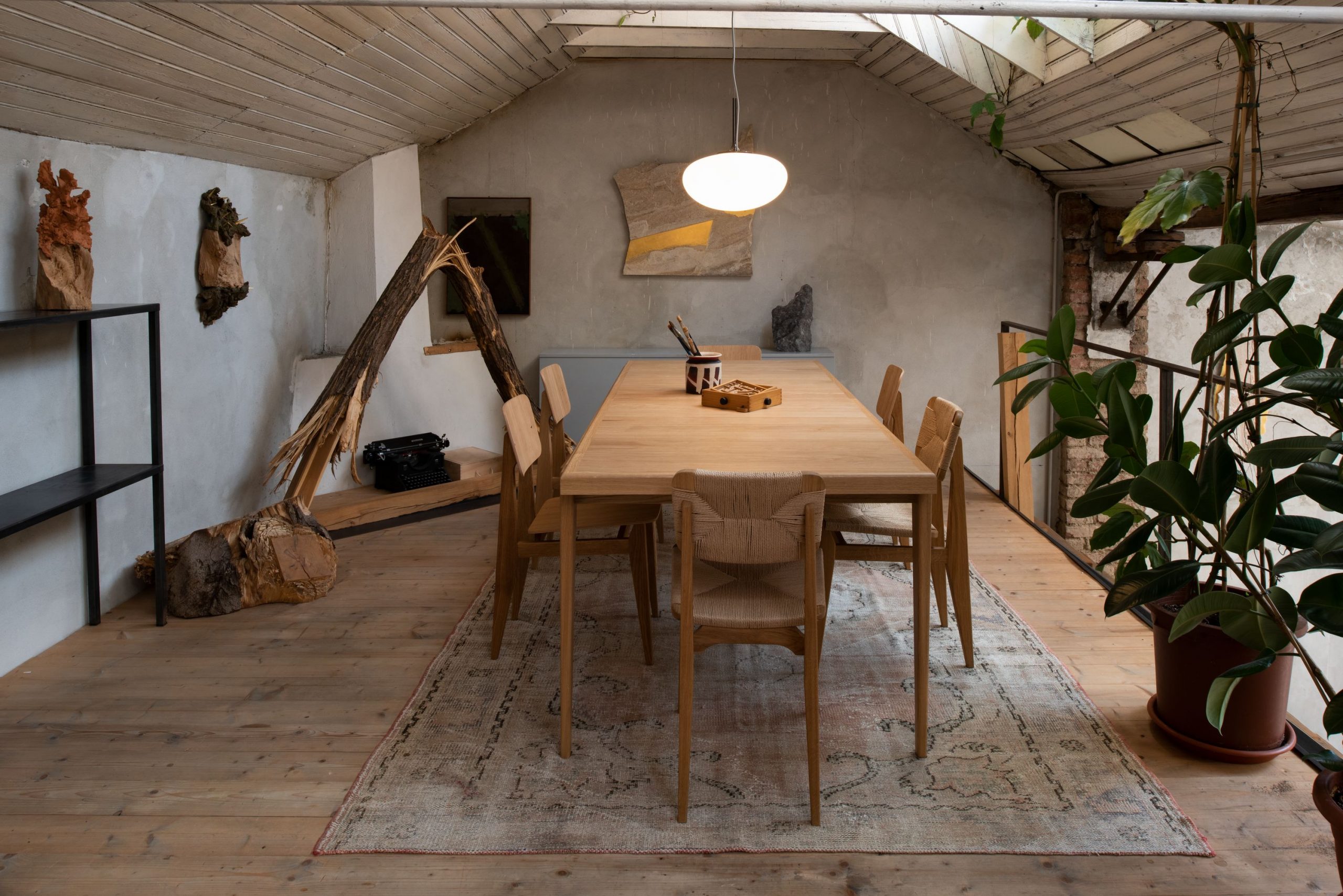 Ambient lighting
The gentle glow of the frosted glass globe creates an atmosphere which complements both modern and traditional interiors.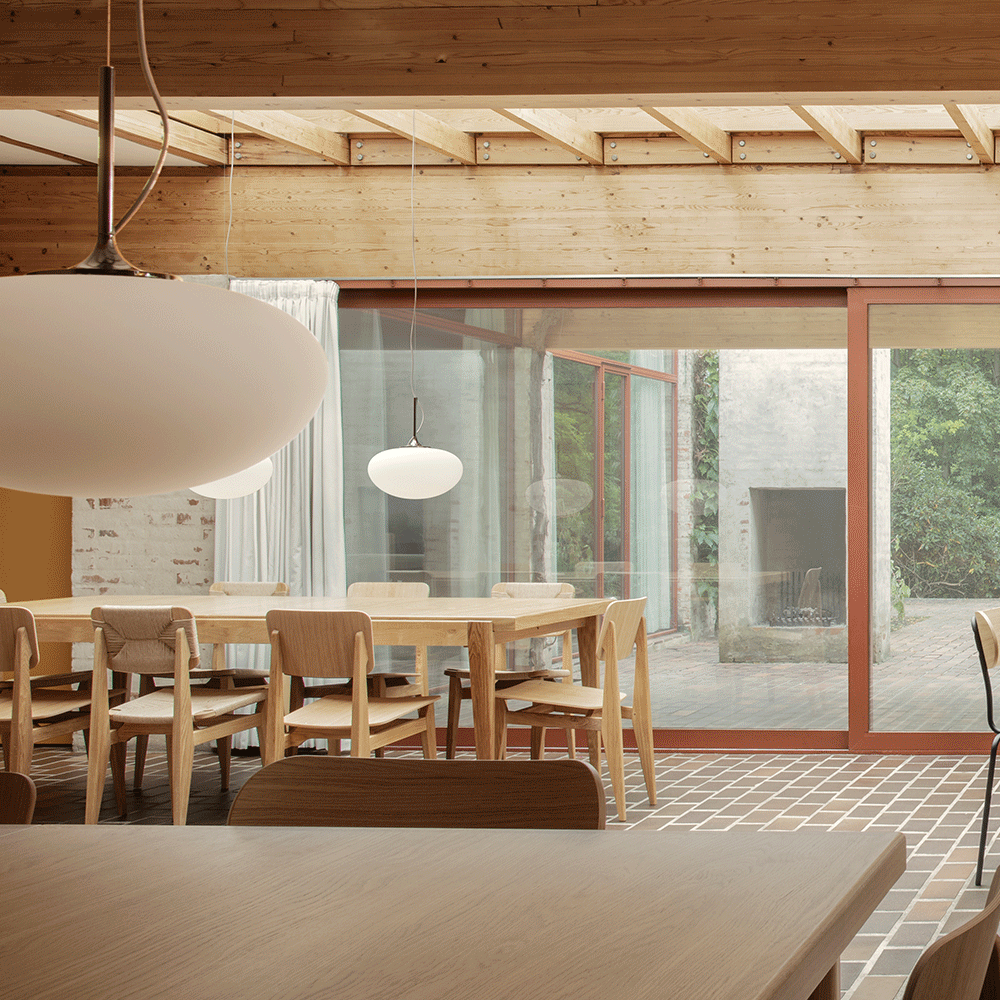 Simplicity
Underneath the globe is a simple rotary dimmer switch, giving intuitive control over the light intensity. The simple, slender, tulip-like stem is available in Black Chrome, Red Black, and Pebble Gray.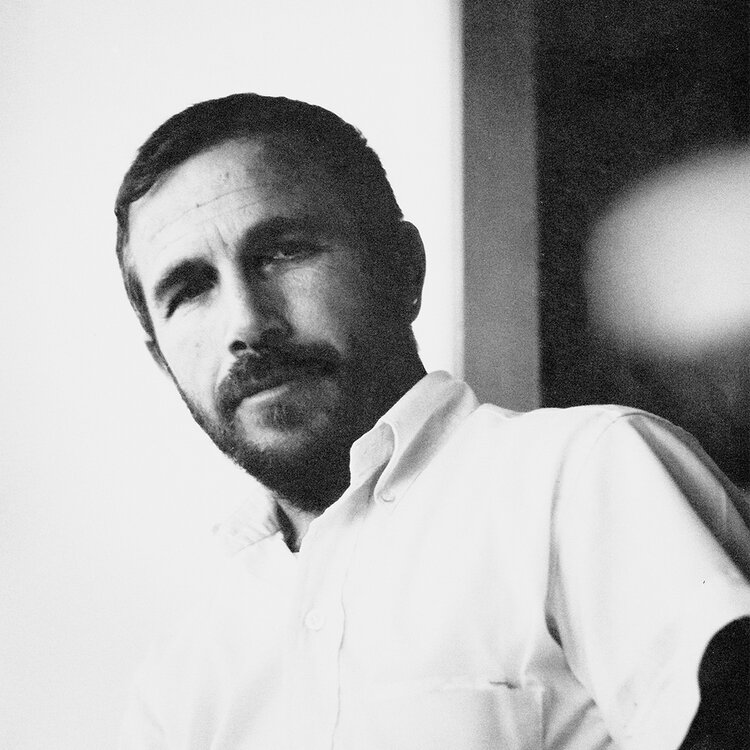 Designed by Bill Curry
American designer Bill Curry (1927-1971) captured the zeitgeist of the 1960s and '70s with his iconic lamp designs. From his unique Los Angeles vantage point at the meeting point of art, design and engineering, during an era defined by the space race, pop culture and a new forward-looking optimism, he translated the wonder and delight he saw around him into simple yet intelligent ideas with clear visual narratives. Credited with developing the first 'total look' lamp forms – eliminating the base-bulb-shade concept and instead exploiting the bare bulb in a playful, self-contained unit – he was recognized as one of California's leading designers by the time he died at the age of just 43.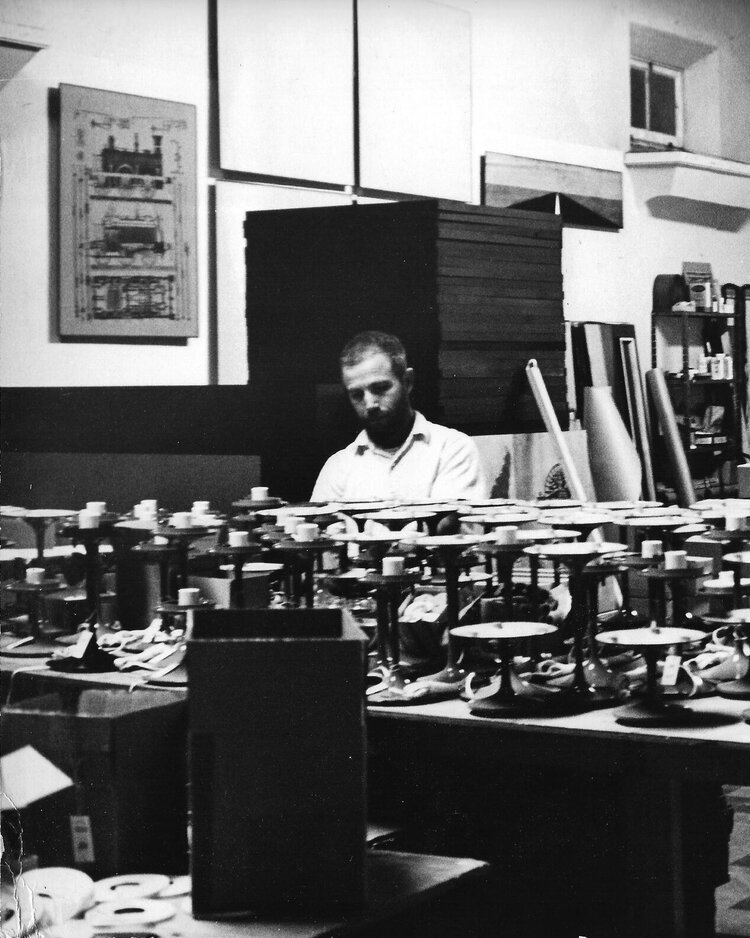 After serving in the US Navy, Curry studied at Art Center College of Design in Pasadena, California, before starting his career as an ad man, graphic designer and art director in the aerospace industry. His multi-disciplinary background and exposure to pioneering developments in electronics and systems engineering in the aerospace industry gave Curry the experience and confidence to venture into industrial design and launch his own home furnishings company, Design Line Inc, in 1962.
From the first human-made object touching the lunar surface in 1959 to Neil Armstrong's first steps on the Moon in 1969, the era was dubbed the 'space age' and its aesthetics influenced a generation. At the same time, the miniskirt moved from science fiction films to the high street, popularized by designers such as Mary Quant, and a new generation of Disney artists turned Mickey Mouse into a global icon: pop culture was born. The modernism that had characterized American architecture since the 1930s evolved into a futuristic style influenced by the space race as well as emerging car culture, jet engines, pop trends, and the 'Atomic Age'. From his beach house in Playa del Rey, Curry watched the jets flying over Los Angeles Airport and, imagined a future shaped by new technologies.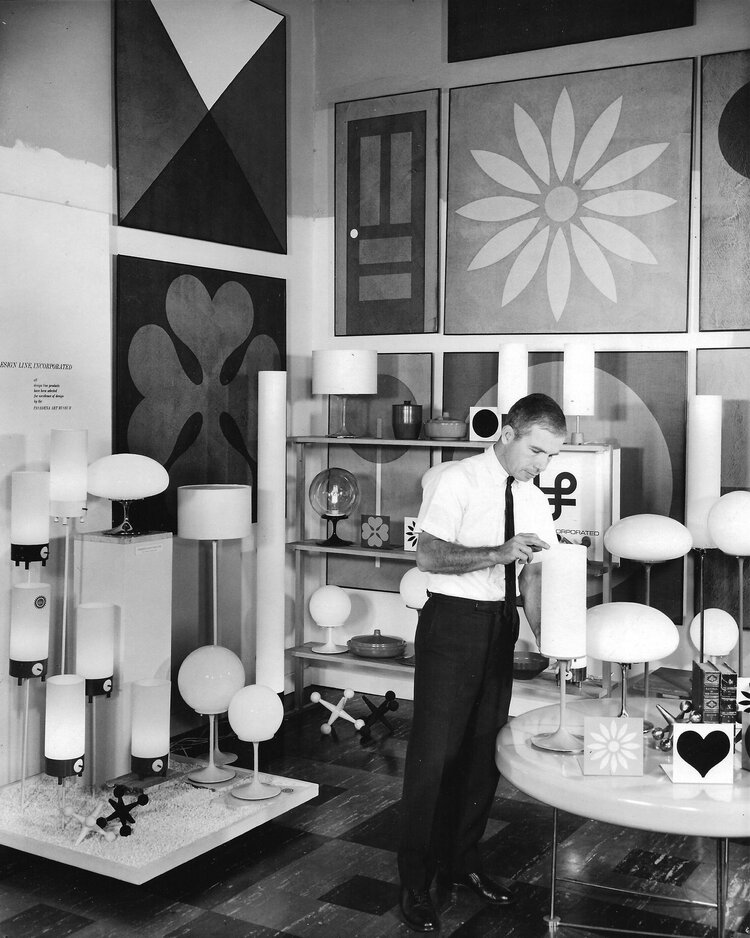 He absorbed all these influences and ideas to develop a new norm for lighting – a single piece that combined stand, bulb and shade into one organic, yet bold and colorful 'LA space-pop' form, fit for tomorrow's world. He contrasted colorful cast-iron bases with transparent glass tops, and combined interrelated materials, parts and colors across multiple products. His space-age 'total look' lamps were an instant hit – Industrial Design Magazine awarded his collection the accolade of 'Best Lamps of the Year' and the US Department of Commerce showcased his Stemlite Collection in the Soviet Union, Yugoslavia, and Iraq, as exemplars of American design. By 1969, with more than 50 national design awards, including the New York Art Directors Club's Award of Distinctive Merit, to his name, Curry was described by the Los Angeles Times as "one of California's leading designers" just before his untimely death two years later. His legacy lives on today as one of the true pioneers of American space-age design.