The travelling exhibition Iittala – The Stars of Finnish Glass by the Design Museum is the first exhibition on Iittala's design products in Japan. The exhibition was put together using the Design Museum's extensive Iittala Collection of over 10,000 items. For the purposes of the exhibition, 400 items, sketches and images were given on loan by the collection. The travelling exhibition will first open on 17.09.2022. at the Bunkamura Museum in Tokyo and will then visit six museums around Japan. The traveling exhibition travels in Japan for more than two years.

Iittala, established in 1881, is a Finnish design icon and an international success story. Iittala glass products and home decor ensure that the brand is a part of the daily life of many Finns, while internationally, Iittala has been a flagship of Finnish creativity and lifestyle over several decades.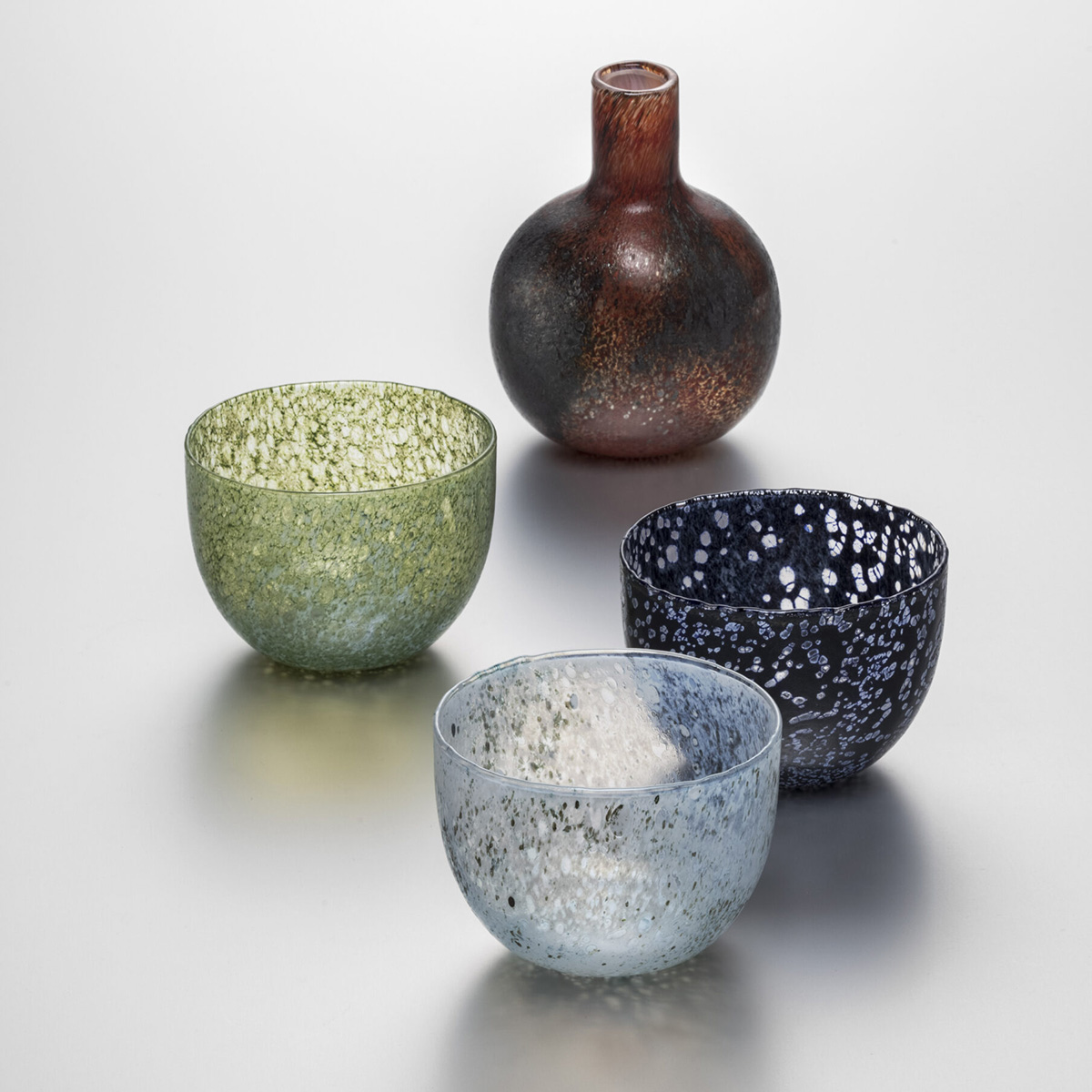 "It would be difficult to imagine Finnish lives without Iittala, as it has been such an integral part of the Finnish identity and lives. This exhibition celebrates Iittala, while offering a glimpse to Finland and the Finnish way of life. In its core, the Finnish lifestyle is very simple, steered by functionality, simplicity, beauty and sustainability, qualities that are present and in the heart of Iittala's work as well," states Jukka Savolainen, Director of the Design Museum.
The Japanese have had a particular interest in Finland and Finnish design for several decades. Exhibitions featuring Finnish design products have been organized in Japan since the late 1950s. The travelling exhibition Iittala – The Stars of Finnish Glass will be organized in collaboration with Japanese media group The Asahi Shimbun that publishes the nation's second largest newspaper by the same name. The Design Museum Helsinki has previous experience from an exhibition project with The Asahi Shimbun, with the Marimekko-Design, Fabric, Lifestyle that travelled Japan in 2015–2017.
"Finnish design seems to resonate with Japanese sensibility in particular. Among Finnish design brands, Iittala products have been received with special sympathy and admiration thanks to their simple but functional design and playfulness. The exhibition will showcase Iittala's art from different perspectives, some of which might also be found in traditional culture and arts of Japan; the respect for timeless design, authentic craftmanship, nature-inspired creativity, and so on. We believe that when we take this exhibition to Japan to introduce such views, Japanese audiences may well understand why we are so attracted to the art of Iittala, and why we feel special sympathy for Finnish design," says Tomoe Takagi, who is a Chief Producer of The Asahi Shimbun.
The Iittala – The Stars of Finnish Glass exhibition covers the history and present of Iittala, the themes that steer the company's design and production process and some of its key designers. The theme component is based on the exhibition Iittala – Caleidoscope, From Nature to Culture that featured at the Design Museum Helsinki in the spring of 2021 and was curated by architect Florencia Colombo and industrial designer Ville Kokkonen. Iittala's connection to Japan is explored in more detail through designer Kaj Franck who travelled in Japan repeatedly, gaining inspiration and influences for his work. Japanese designer Akira Minagawa, Minä Perhonen, and architect Kengo Kuma and also recently deceased designer Issey Miyake, who have all collaborated with Iittala, are also featured.
"Iittala's timeless and durable design has inspired Japanese people for a long time, after all, Iittala products have been sold in Japan since the 1950s. Today, Japan is one of Iittala's most important market areas and we offer our local customers a window into Finnish design and lifestyle, e.g. at our flagship store in Omotesando, Tokyo. We are happy that Iittala's extensive collections from different decades can now be introduced to such a wide audience in Japan through the exhibition," says Carolina Bade, VP, Iittala's business and offering.
Photo: Iittala Alvar Aalto Collection, 1937–2022. Photographer Rauno Träskelin.


Dates of the travelling exhibition
17.09.2022–10.11.2022
The Bunkamura Museum, Tokyo
22.04.2023–19.06.2023
Iwami Art Museum, Shimane
01.07.2023–03.09.2023
Nagasaki Prefectural Art Museum, Nagasaki
The other venues of the travelling exhibition will be published later.
The travelling exhibition is organized in collaboration with Japanese media group The Asahi Shimbun.
Spara
Spara