Cotil, the original fabric, is back, in celebration of the Spoke-back sofa's 75th anniversary.
The Spoke-back sofa was first introduced at the annual Copenhagen Cabinetmaker's Guild Exhibition in 1945, as a part of Børge Mogensen and Hans J. Wegner's vision of new, lightweight furniture for the living room. The Spoke-back sofa materialised Mogensen's idea of a sofa with a reclining side and the bold structural mix of regular sofa, British daybed, and French chaise long won great acclaim – but also proved a little too sophisticated for the modest post-war culture in 1945. Today, however, it has become a symbol of classic Danish Design.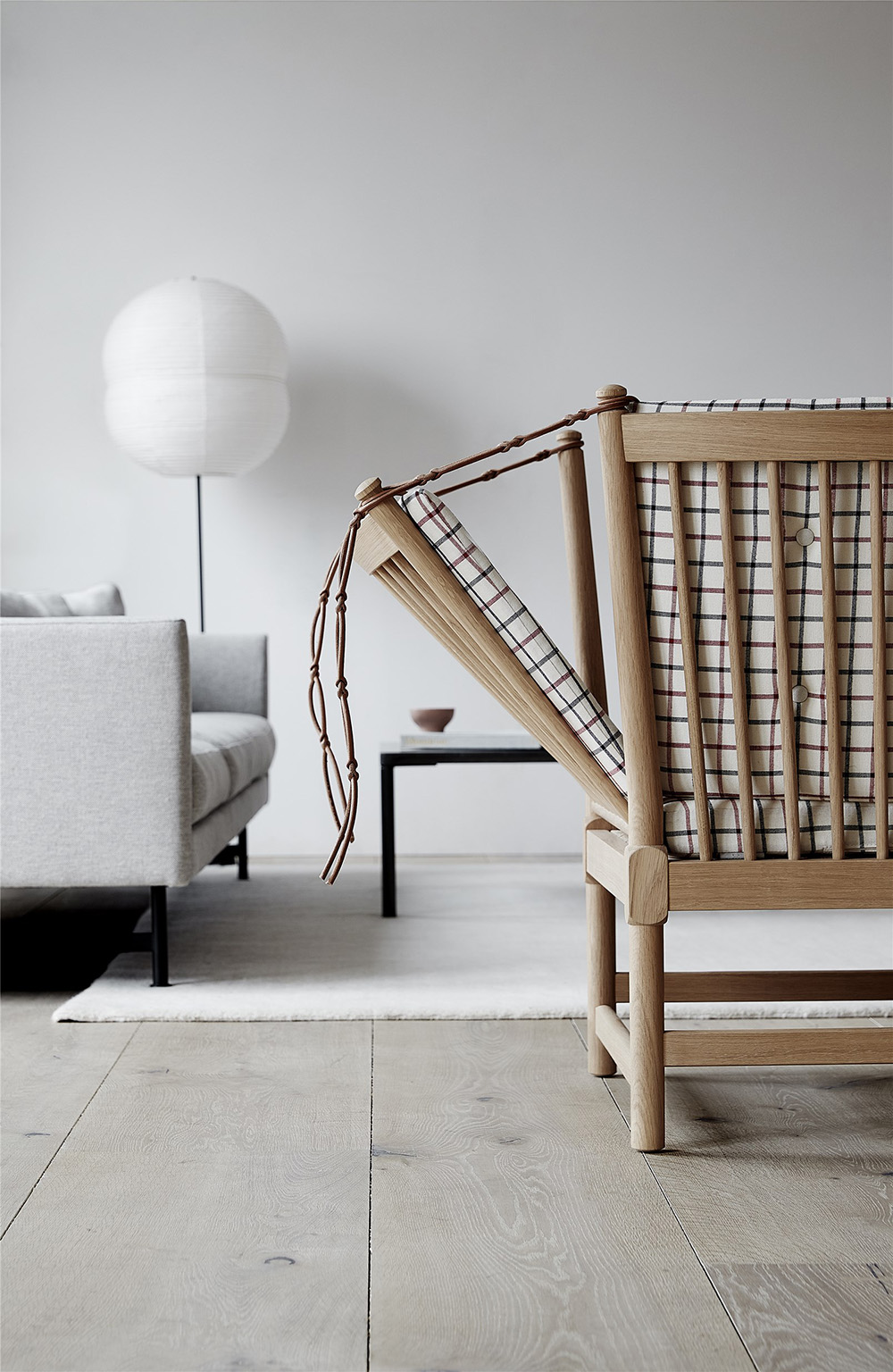 To celebrate the 75th anniversary, Fredericia Furniture is now reintroducing the sofa with the classic fabric, Cotil. This original and durable woven fabric comes in a brightly coloured classic chequered pattern, which many will recognize – both from their childhood homes and from today's fashion runways.
Børge Mogensen designed Cotil in close collaboration with one of Denmark's most significant weavers, Lis Ahlmann (1894 – 1979). Throughout her career, Lis Ahlmann collaborated with some of the most prominent contemporary designers and architects. She developed an exceptionally sure touch and a unique sense of materials, which has since secured her renown as one of the great innovators in the history of Danish textiles. Her close collaboration with Børge Mogensen centred on woollen upholstery fabrics for various pieces of furniture, which resulted in a versatile line of chequered and monochrome fabrics dubbed Cotil.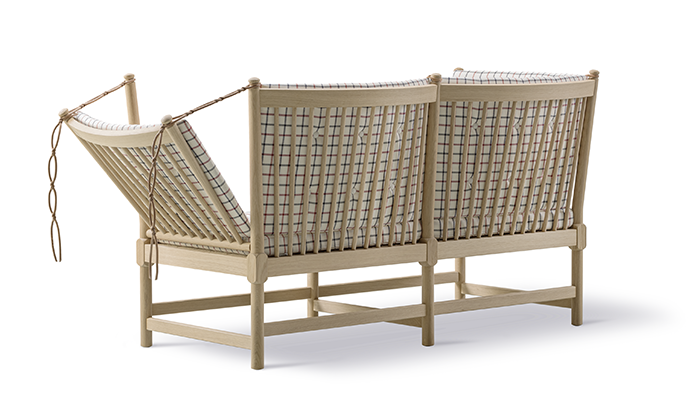 The anniversary edition of the Spoke-back sofa will be available in September 2020, 75 years after it was first shown to the public, causing quite a stir because of its bold functionality. All cushions on the Spoke-back sofa will be upholstered with original chequered Cotil in a 54% wool, 44% cotton blend.