MIIRA 8 Circular Optic
Design: Sofie Refer, 2020.
Miira 8 Circular in mouth-blown Optic Clear glass and Dark Bronze finish. Incl. Ceiling plate.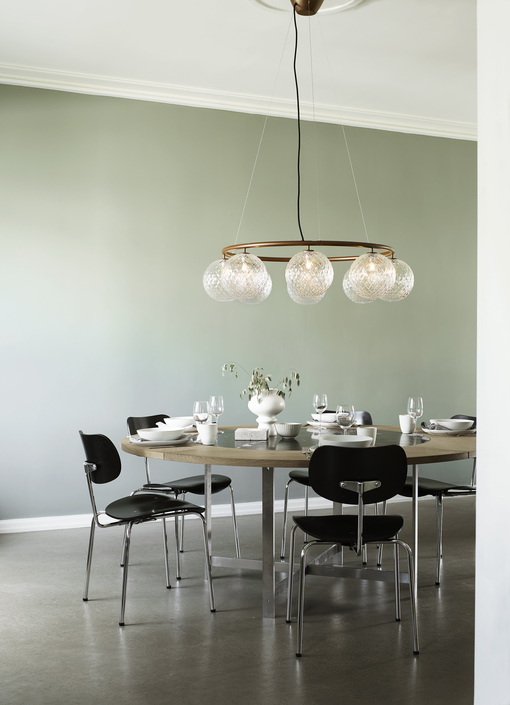 The significant details of Miira are the fine curves and thin neck that gives a graceful apperance.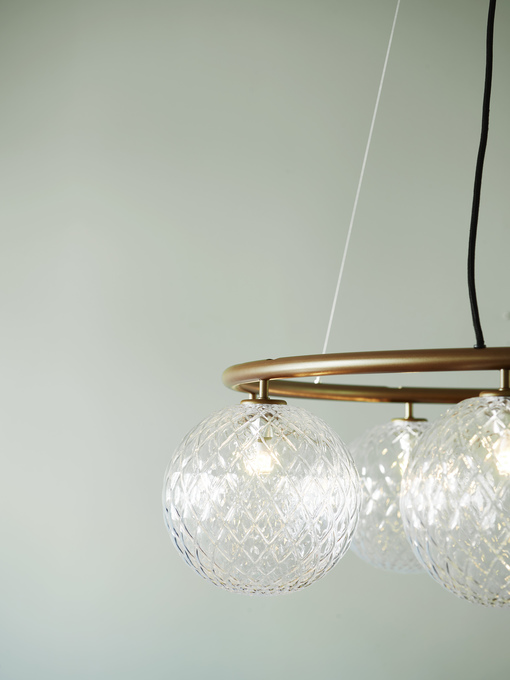 The Miira Collection features mouth-blown glass globes in both Opal White and Optic Clear. The Optic glass has slight variances due to the handmade process, which makes each piece unique.
Miira collection is designed with the chandelier as a centre and expands into a complete series of lights, manufactured in the highest quality.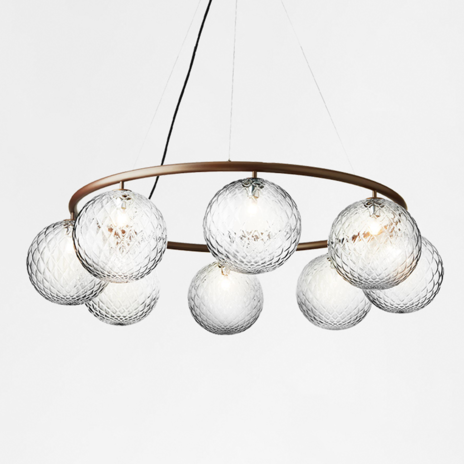 Miira 8 Circular, has eight glass domes and a diameter of 100 cm, so it looks beautiful above a large dining table or as an inviting element in a spacious hallway.