A NEW LOUNGE TABLE ENTERS THE FAMILY'S DESIGN HERITAGE
The dining chair Sibast No 7 from 1953 is one of Helge Sibast's most iconic designs from Sibast Furniture. The chair, with its easily recognizable profile and embracing curved back, which the Danish furniture architect designed, has already been joined by a matching lounge chair, a bar stool, and a lounge table. Now, new versions of the lounge table in the series are presented with a unique dynamic design language and the organically recognizable expression.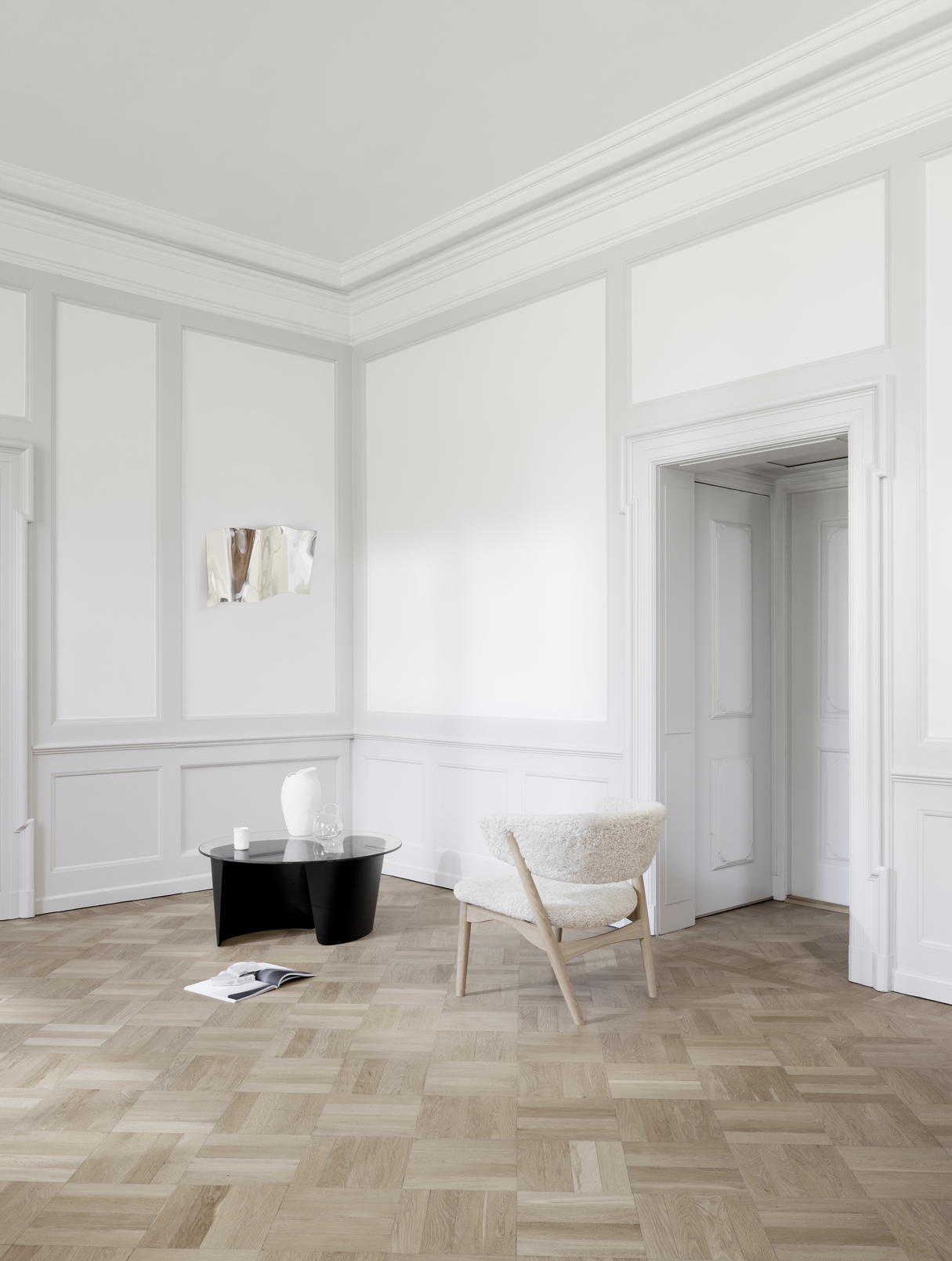 Based on the shape of the backrest of the Sibast No 7 dining chair from 1953, the Sibast No 7 coffee table is now introduced in new versions and sizes, where the same organic form is utilized through the molding of the table's frame, consisting of two individual shells. These two shells made of oak veneer together form a stable and organically shaped base, on which the glass or solid oak tabletop rests
The organic expression of the frame, combined with the light and transparent glass top or the solid oak tabletop, provides an elegant balance and highlights the harmony and design language shared with the Sibast No 7 chair.
The fact that these tables can now serve as both coffee tables and/or side tables in private homes as well as in hotel lobbies or restaurants supports the combination of function and aesthetics, which is essential in Sibast Furniture's design ideology.
"- It is possible to arrange the shells in different ways, thus creating a unique expression that, with the frame's organic shape along with the light and transparent glass top or solid oak top, will establish an elegant balance and emphasize the unity and design language with the Sibast No 7 family – a perfect match for the Sibast No 7 lounge chair," says Anna Sibast.