The pendant
The pendant is composed of two contrasting yet interlinked geometric shapes. The outer layer is a rigid aluminium frame in the shape of an icosahedron with 20 triangular faces. Seemingly floating within the frame, is the inner form, a white polycarbonate reflector in the geometry of a dodecahedron with 12 pentagonal faces.
I wanted to create a product that doesn't produce any waste and that, like many of Louis Poulsen's products, is something people will keep forever.
– Olafur Eliasson
The complex geometric shape of the OE Quasi is perceived differently depending on where the observer stands, something that allows endless interpretations and perspectives. With its larger-than-life shape, the OE Quasi will brighten and visually interact with any space while creating smooth and glare-free light.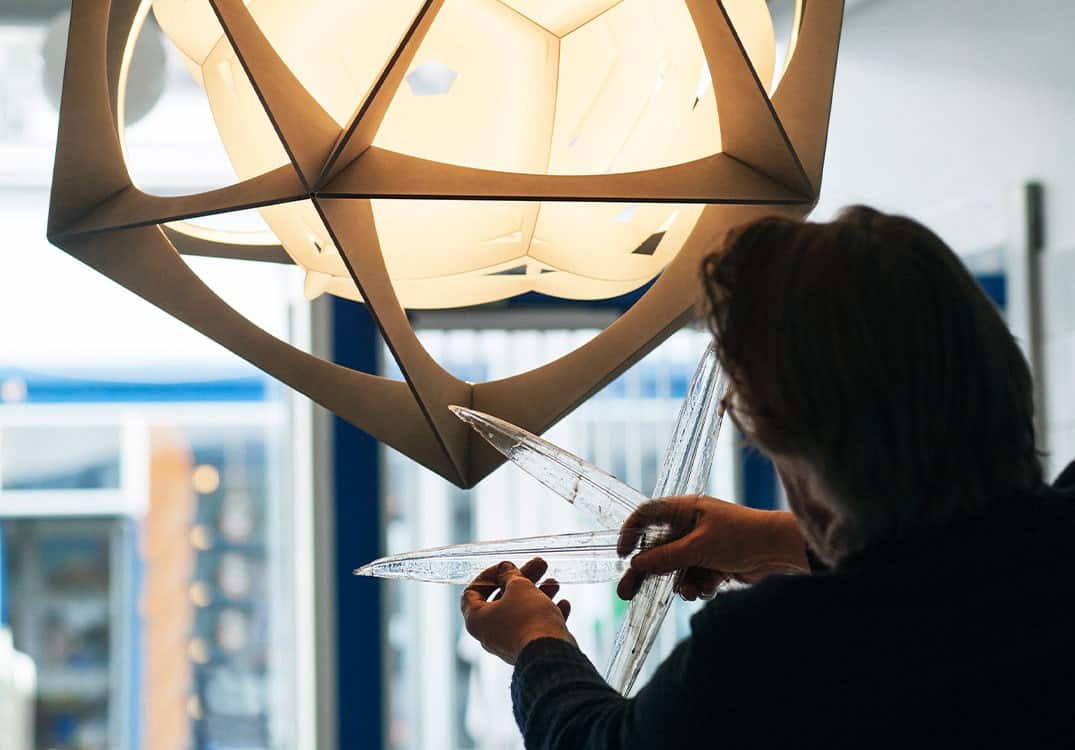 Olafur Eliasson