GUBI PRESENTS
THE PRIVATE COLLECTION
By Space Copenhagen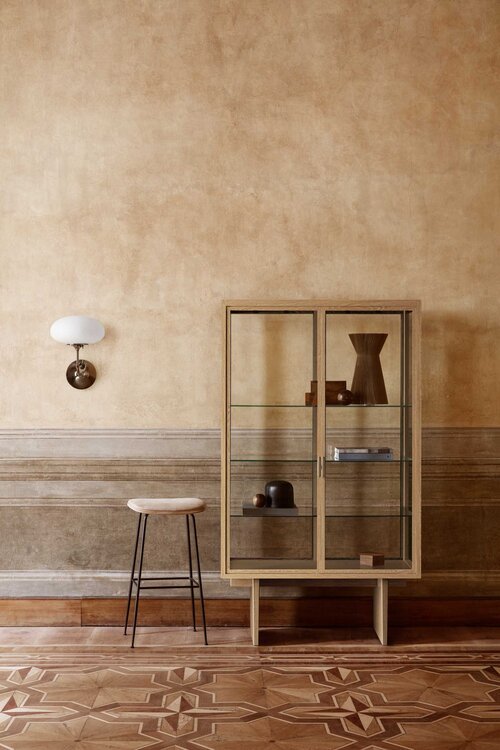 Playing with notions of public and private, visible and obscured, open and closed, the Private Collection by Space Copenhagen forms the most comprehensive line of storage and display furniture in the GUBI Collection. With the addition of this typology, GUBI has further extended its distinctive aesthetic throughout the home, enabling bespoke curations of personal narratives by showcasing the things that signal our identities

Understated sophistication
The Private Collection is a dedicated exercise in clean lines, symmetry and tonal restraint – calm and composed, but undeniably generous in its expression. The visual simplicity and careful balance of dimensions and materials enable each piece to feature in any room of the home and to fit seamlessly into a range of different interior styles.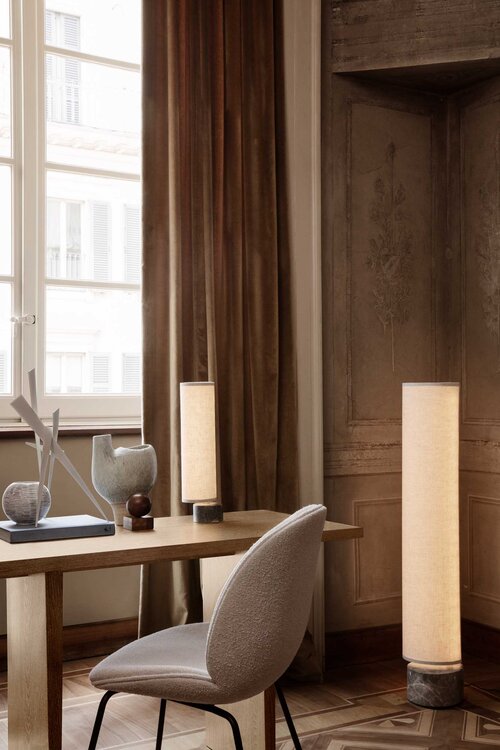 "For the Private Collection, we found inspiration in the beauty of vintage Japanese storage and display furniture – in fact, the defining detail for each piece is a Japanese wood joint. We searched for a simple, strong and recognizable design language focusing on high quality, beautiful materials and refined, elegant details." 
SPACE COPENHAGEN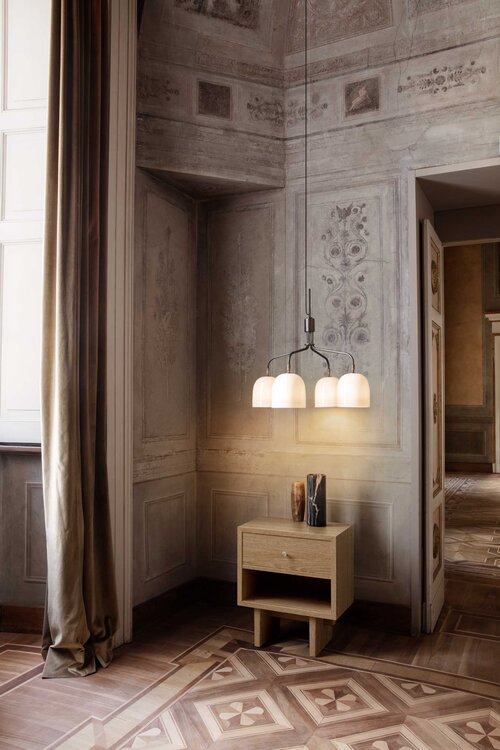 Simplicity and craftsmanship
Ever since the likes of Charlotte Perriand and Hans J. Wegner drew on Asian design traditions to help define the mid-century aesthetic, Japanese craft has become a touchstone for modern and contemporary style. The Private Collection is no exception. Space Copenhagen looked to the simplicity and craftsmanship of antique Japanese furniture for inspiration, even incorporating visual hallmarks of Japanese wood joinery into the collection as a defining design detail.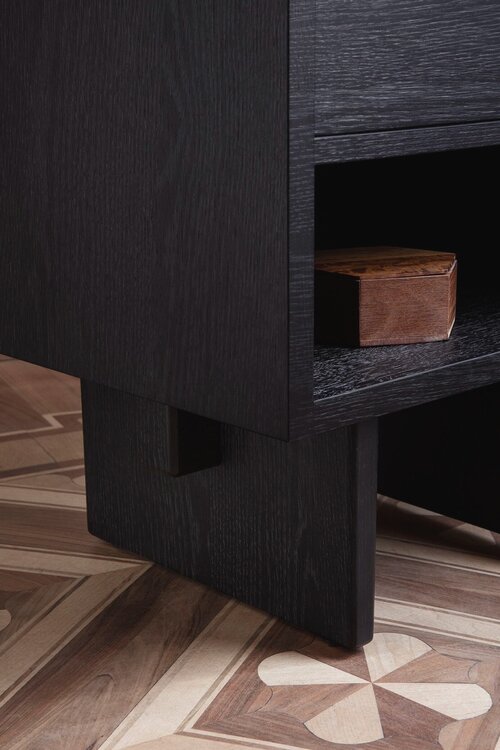 The understated design concept highlights Space Copenhagen's material
choice of a dark and light oak veneer combined with antique brass.