Knowledge workers' days are filled with spontaneous meetings that are getting smaller and shorter
Those long meetings that used to be a familiar aspect have now become something rare. According to the Martela Insights data, more and more meetings are unplanned. Spontaneous internal meetings have overtaken traditional conference room meetings in both importance and number. These changes have a significant impact on wellbeing at work and at the workplace.
The changes in meeting practices are apparent from the Martela Insights data collected by Martela. The continuously growing body of data already contains evaluations by more than 7,000 office workers in Finland, Sweden and Norway of their workspaces before the implementation of workplace changes.
"Meetings at workstations are the biggest disruption in workplaces."
Meetings have huge significance as they consume a significant amount of knowledge workers' working hours. According to Martela's data, more than 60 per cent of knowledge workers spend at least an hour each workday in meetings. For every fifth worker, meetings take up more than three hours of their day.
The changes in the number and purpose of meetings are associated with a broader shift in working practices. As more work is done remotely, face-to-face meetings are seen as increasingly valuable. Discussions essential for the progress of work are increasingly being held as soon as an opportunity arises.
"A lot of these meetings are internal and often unscheduled. These spontaneous discussions are essential for the fluency and productivity of knowledge work, but they also have a detrimental downside. They are mostly held at workstations and in corridors and create a major distraction for the others in the office," says Eeva Terävä, Head of Workplace Development at Martela.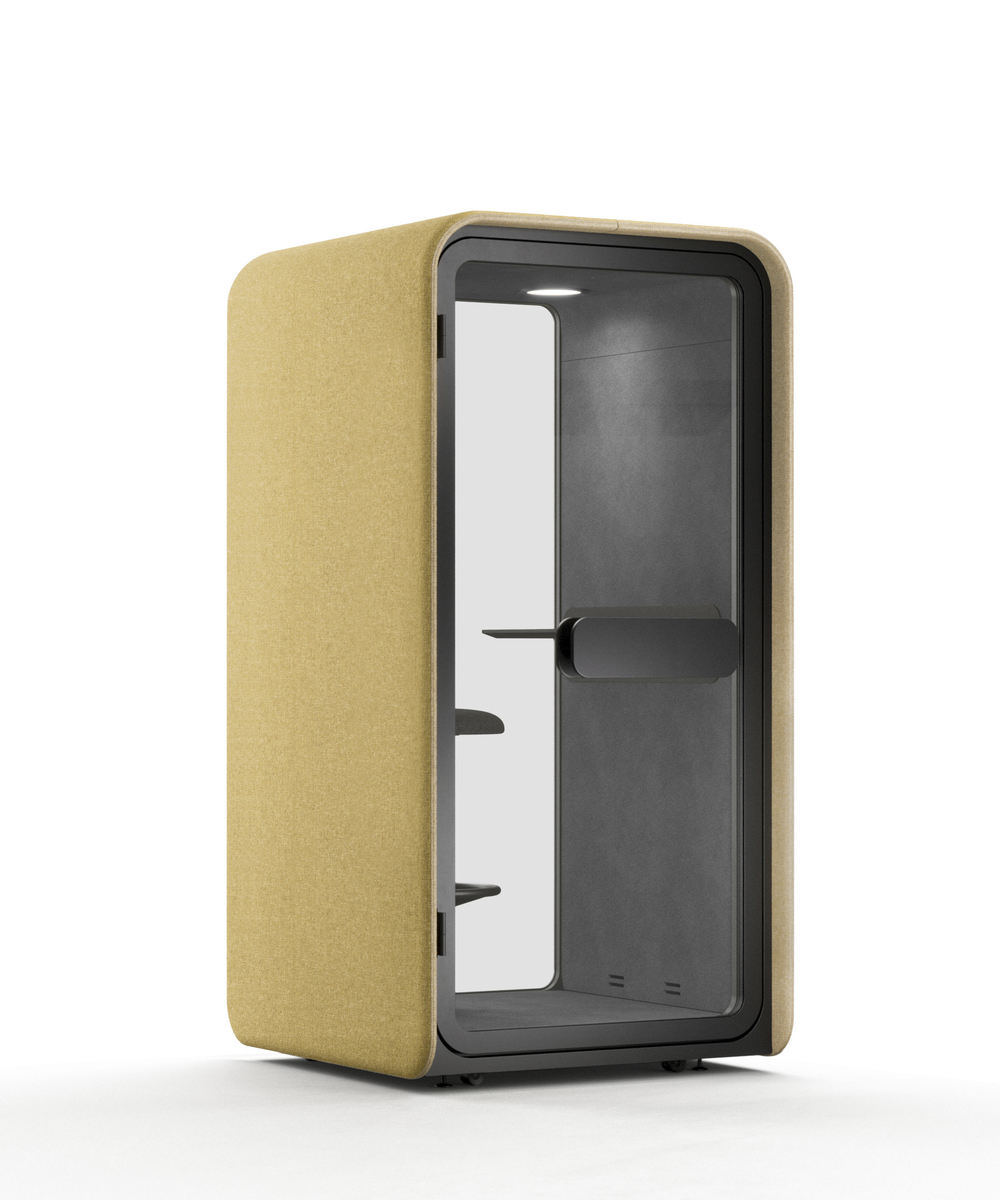 Conference facilities lag behind the change in meeting practices
Knowledge workers' meetings usually involve just a few people. Approximately 35 per cent of knowledge workers have two-way meetings at least once a day. Only 15 per cent have meetings with three or four people at least once a day, and less than 4 per cent meet with more than five people at the same time.
"The typical number of people at meetings is inconsistent with the available conference facilities. Although the majority of meetings involve only two people or have some participants attending remotely, conference rooms are still sized for at least six people," says Terävä.
In offices, meeting facilities are often centralised in one area for the purposes of client meetings. This means that they are often too far away from workstations for the purposes of quick internal discussions. In addition, facilities typically need to be pre-booked, which is not very suitable for the needs of spontaneous meetings.
The new PodBooth Meeting offers space for spontaneous meetings and peace of mind for colleagues
An extension to the Martela Pod product family is PodBooth Meeting. The four-person meeting booths are designed to be placed in key locations in the workplace so that soundproof conference space is as easily accessible as possible.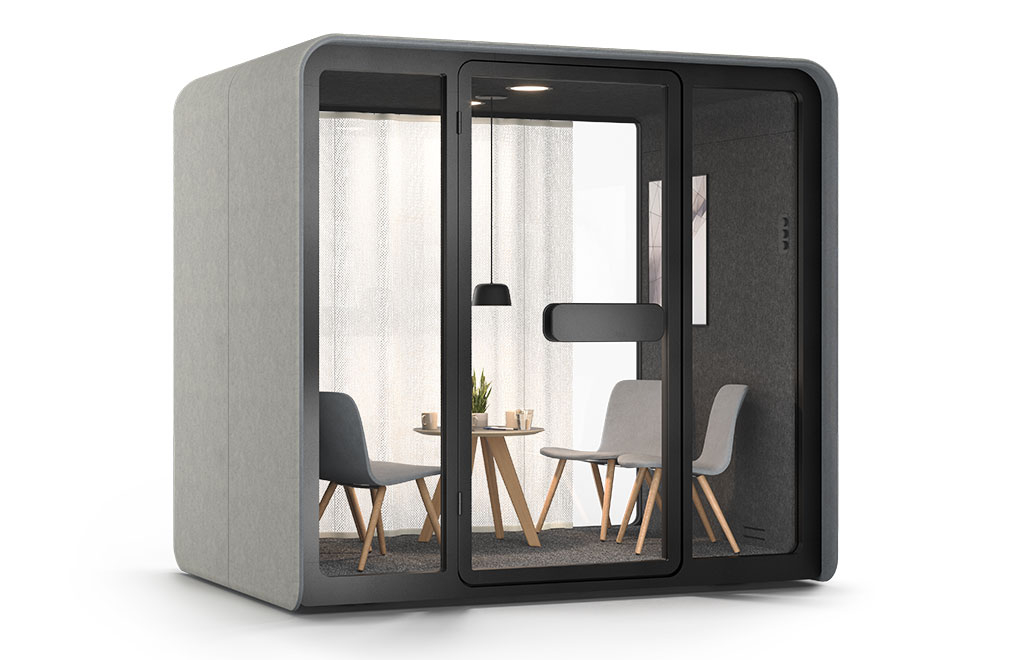 "The new product is driven by a desire to improve efficiency and provide a peaceful workplace at the same time. Workplace measurements indicate that meeting rooms close to workstations are the most heavily used, while large long-table conference rooms are the most wasteful. The added benefit of the meeting booths is that they can be moved to where they are needed the most at any time without office alteration," says Kari Leino, Director of Product & Design at Martela.
The design, created by the o4i Design Studio in Sweden, seamlessly combines the meeting booths with the rest of the workplace. Important features include state-of-the-art acoustics, adjustable air conditioning and dimmable lighting. There are many different options for interior design, from sofas to standing tables.
The PodBooth Meeting supports Martela's 4C-thinking, according to which high-quality workplaces must include separate areas for concentration, collaboration, communication and chill-out (4C: Concentration, Collaboration, Communication, Chill-out).