The novelties for MELT collection is on display at the Salone del Mobile. Milano
You are warmly welcome to visit Antrei Hartikainen's booth B28-B30 at SaloneSatellite. It is a pleasure to present a brand new coffee table series, a new wall cabinet and a wall-hung shelf together with the previous works of the collection
The initial force of the pieces has been metamorphosis of the movement of water, which is important for all life, and offers unpredictability and beauty in different states and transformations. The importance and essence of water have determined the aesthetics of the vases, objects, cabinets and coffee tables of the MELT collection, where glass and wood materials are transformed into unique formations using different techniques.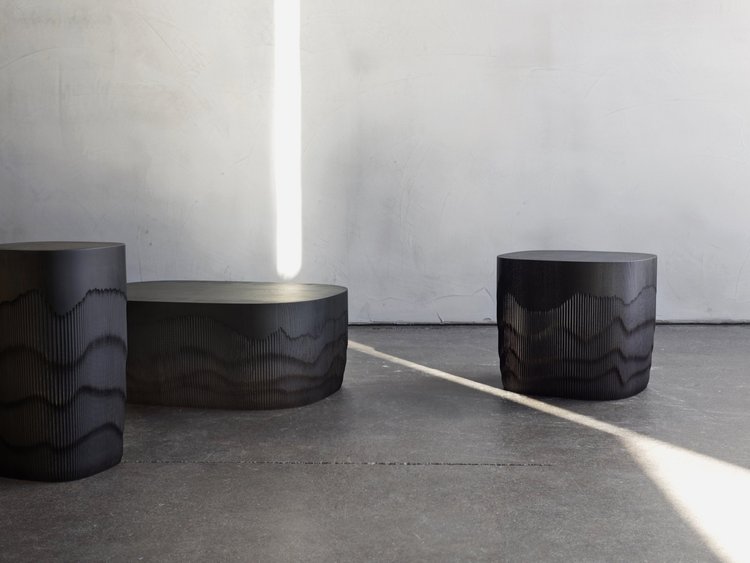 SaloneSatellite
18.-23.4.2023
Pavilion 13-15, Booth B28-B30
Fiera Milano, Rho
Milan, Italy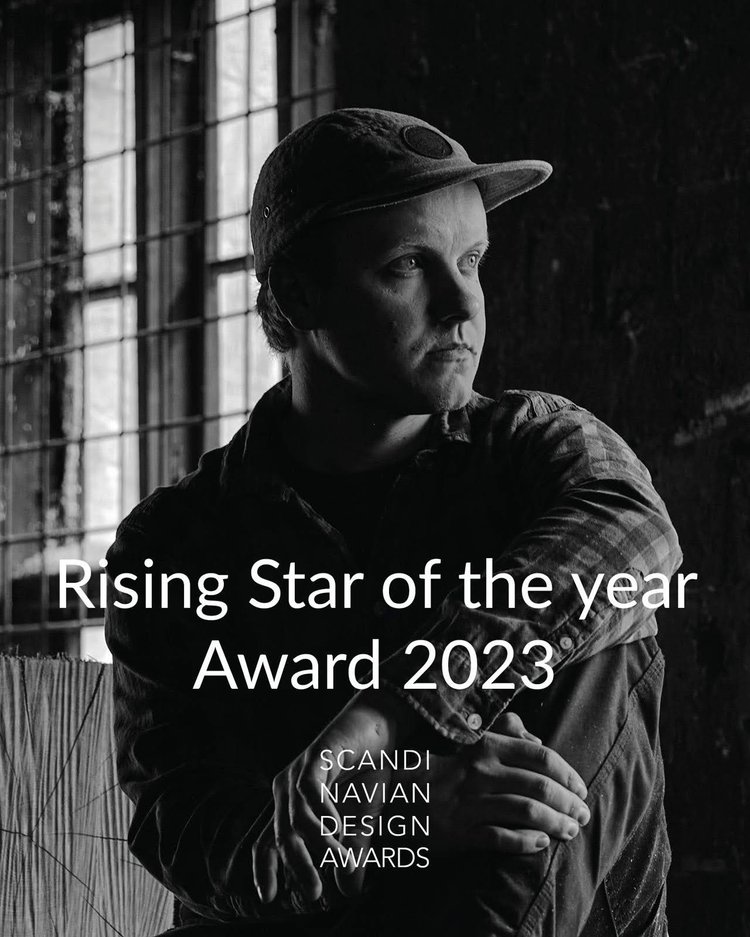 Antrei Hartikainen was awarded Rising Star of the Year 2023 @ Scandinavian Design Awards
Scandinavian Design Awards is a new award initiated to celebrate the best design, architecture and interiors in Sweden, Norway, Denmark and Finland. The awards consist of eight categories, including Architecture of the Year and Sustainability Award of the Year, and is collaboration between Stockholm Furniture Fair and the publishing house It Is Media. With the aim to recognize and pay tribute to newcomers and established players within architecture and design in Scandinavia, the award is an attempt to also bring the industry together.
The jury's motivation:
" The emphasis on craft and materiality is evident in everything he does. By combining the skills of a master cabinetmaker with the skills of a designer Antrei Hartikainen create objects, furniture and installations that blur the traditional boundaries between function and fine art. His body of work is both elegant and sculptural, and it has the confidence that comes from skills and knowledge of a material. We look forward to seeing Hartikainen continue his poetic work with his material of choice, wood."