With its practical shape and strong, graphic profile, Mass blurs the boundaries between contemporary art and essential functionality. Crafted with the compact proportions of a side table, Mass also provides openings for storage and display of everyday items.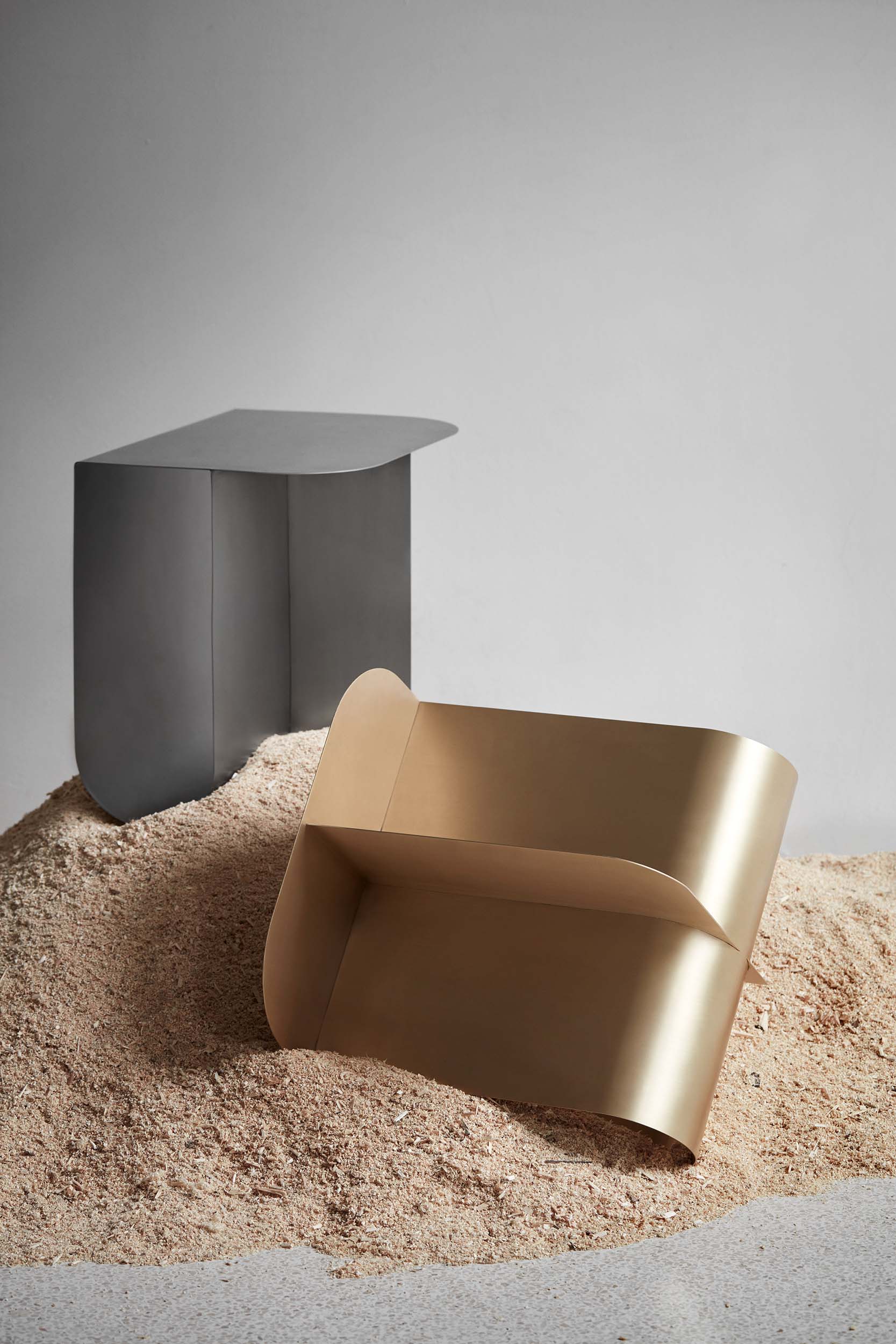 The display spaces are open on both sides to enable light to pass through, creating a play of light and shadow. The design highlights the items placed inside it rather than hiding them, forming a practical combination of storage and display. But even without any objects inside, the table's artistic shape looks attractive from every angle.
Mass is constructed from two sheet of metal folded into one design. The designer cut curved and welded the metal sheets to create seamless shapes and a continuous surface. Several can be clustered together to make more impact, or used individually as side tables or nightstands.
Available in brass, stainless steel and a black-painted finish, Mass replaces bulky furniture with a uniquely multi-functional design.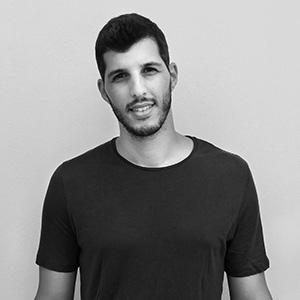 Product designer Roee lives and works in Tel Aviv, a Mediterranean city characterised by European and middle eastern influences. Similarly, the designer's works are inspired by a variety of traditions, giving him a unique approach that includes elements of contemporary art and minimalist architecture. Roee's designs are characterised by simple, geometric forms and bold, graphic shapes. His point of departure is creating individual designs that have strong, personal appeal. Roee debuted at Northern with the Mass side table, an item of furniture that blurs the boundaries between contemporary art and everyday practicality. Roee likes to remind us that good design should be enjoyed, which is why he sets out to create products that make us smile.