The Munch series comprises elegant lounge furniture for relaxation and contemplation. The series has been specially designed for the new Munch Museum in Oslo. The seating has an ergonomic shape that offers a high degree of comfort. Seats include a layer of springy steel mesh draped over a simple steel frame. Matching injection moulded cushion sets are also available. The Munch series is equally at home indoors and outdoors.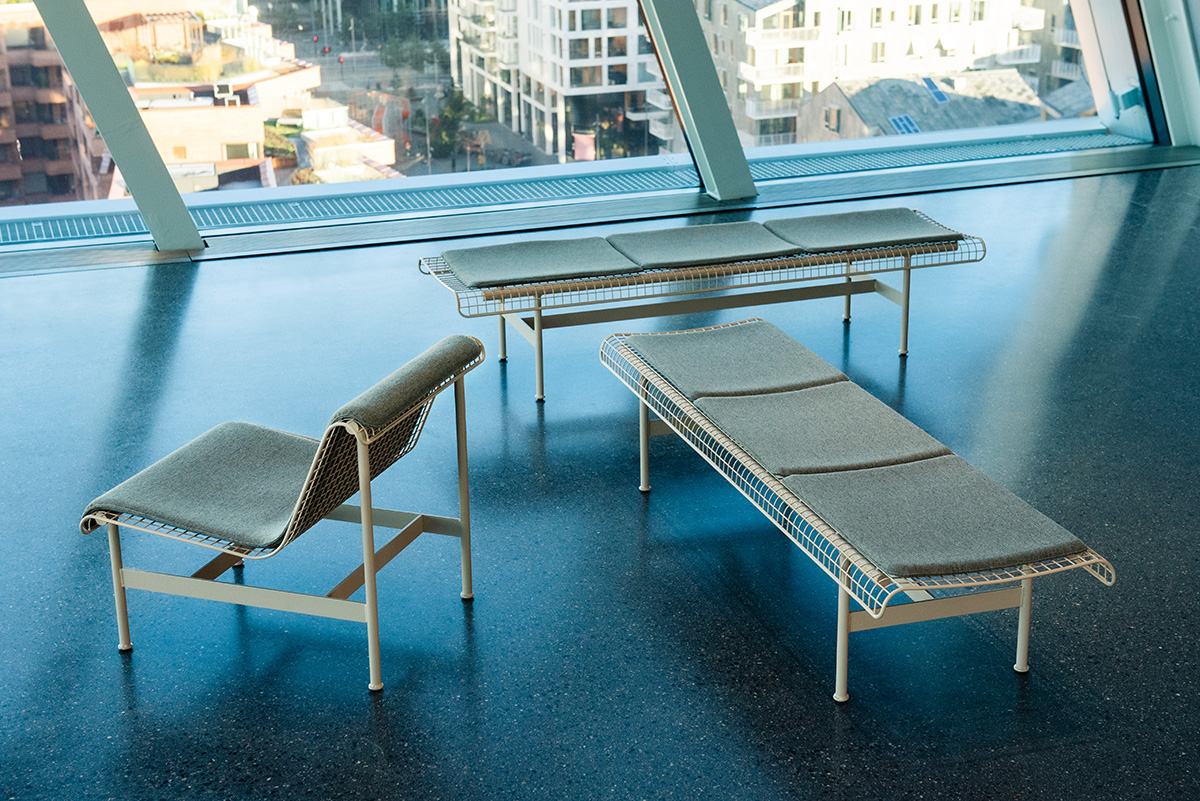 Vestre's Munch series wins the DOGA award for Design and Architecture 2021
Vestre recently won the prestigious DOGA award for our Munch furniture series. The series is designed by Andreas Engesvik and Jonas Stokke for the new Munch museum in Oslo and is one of our 2021 product news.
«Being part of this unique project for the museum together with Vestre has been extremely creative and exciting from the start. Edvard Munch's work is world class, and every Norwegian is proud of his legacy. We are particularly delighted therefore to have won this award," says Jonas Stokke, one of the designers behind the collection.