27 May – 27 August 2023
Modern ceramics contain a variety of expressions – from the harmonious and perfect to the experimental and dramatic. While some ceramists have looked towards the simple utility objects, others have investigated the possibilities of clay as a material for sculptures and reliefs. With its rich variety of shapes, colors, surfaces and moods, ceramics never cease to fascinate. In this exhibition you will meet the big, internationally known names in 20th century Scandinavian ceramics, such as Wilhelm Kåge, Axel Salto, Gutte Eriksen, Rut Bryk, Erik Pløen, Tyra Lundgren, Gunnar Nylund and Stig Lindberg. But we also get to meet important artists who are not as well known to the general public, such as Hans A. Hjorth, Lis Husberg, Raija Tuumi and Ingvil Havrevold.
The exhibition shows a selection from the extensive collection of modern and contemporary Scandinavian ceramics, BIM Collection, which the collector Björn Mathiasson has brought together since the late 1970s. The ceramics historically very valuable and well-documented collection, which includes just over 1,000 objects, has been donated in its entirety to Rian where it will constitute a resource for research and exhibitions. In connection with the donation, the museum also acquires Björn Mathiasson's book collection and archive.
A printed catalog is published for the exhibition with specially ordered texts by writers from Norway, Denmark, Finland and Sweden: Jorunn Veiteberg, Anne Britt Ylvisåker, Bodil Busk Laursen, Karin Widnäs, Kerstin Wickman, Petter Eklund and the donor Björn Mathiasson.
The receipt of the donation has been made possible through generous contributions from Sten A. Olsson's foundation for research and culture (Stenastiftelsen) and Region Halland.
On August 22, 2023, Rian is organizing a Nordic seminar on ceramic sculpture in the post-war period. The seminar is organized in collaboration with Gustavsberg's porcelain museum/National Museum and the Nordic network for ceramics institutions. Participating in the seminar are, among others, Torbjørn Kvasbø, Venabygd, ceramicist and former professor at Konstfack in Stockholm and current HDK-Valand in Gothenburg; Pekka Paikkari, Helsinki, ceramist and former chairman of the artists' organization Ornamo; Eva Hild, Sparsör, ceramicist; Max Liljefors, Lund, professor of art science; Bengt Berglund, Gustavsberg, ceramist and Marika Bogren, head of unit at the State Historical Museum. Contact love.jonsson@falkenberg.se for more information about the seminar.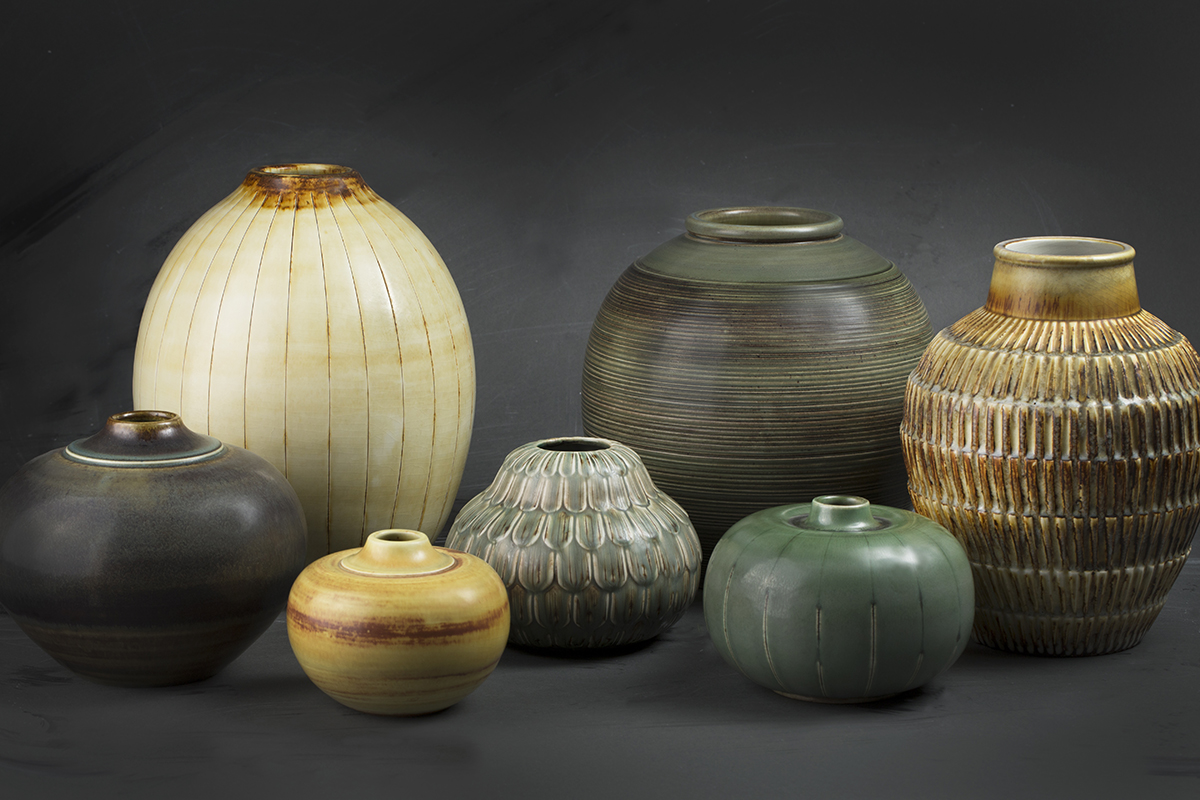 Gertrud Lönegren, stengodsvaser, formgivna för Rörstrands porslinsfabrik, sent 1930-tal. Tillhör Rian designmuseum, BIM Collection.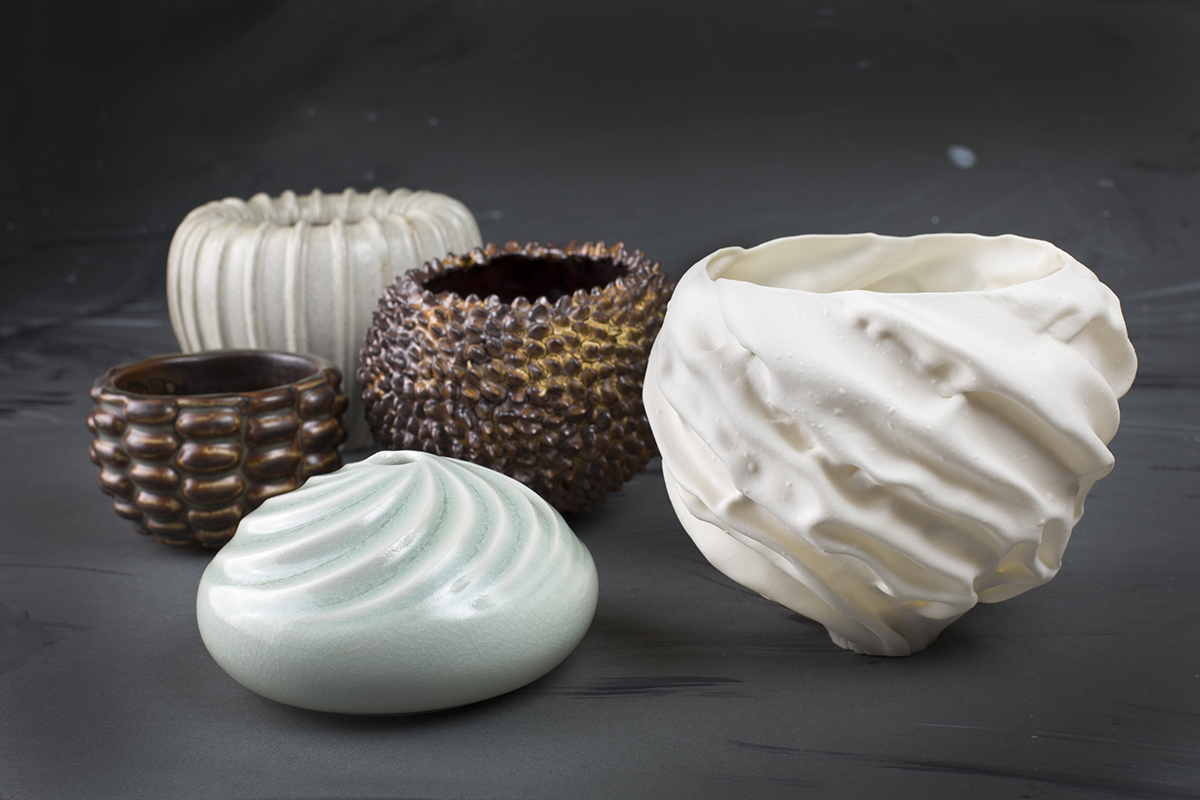 Keramik av Arne Bang, Axel Salto, Olle Alberius, Ann-Charlotte Ohlsson och Simon Kofoed. Tillhör Rian designmuseum, BIM Collection.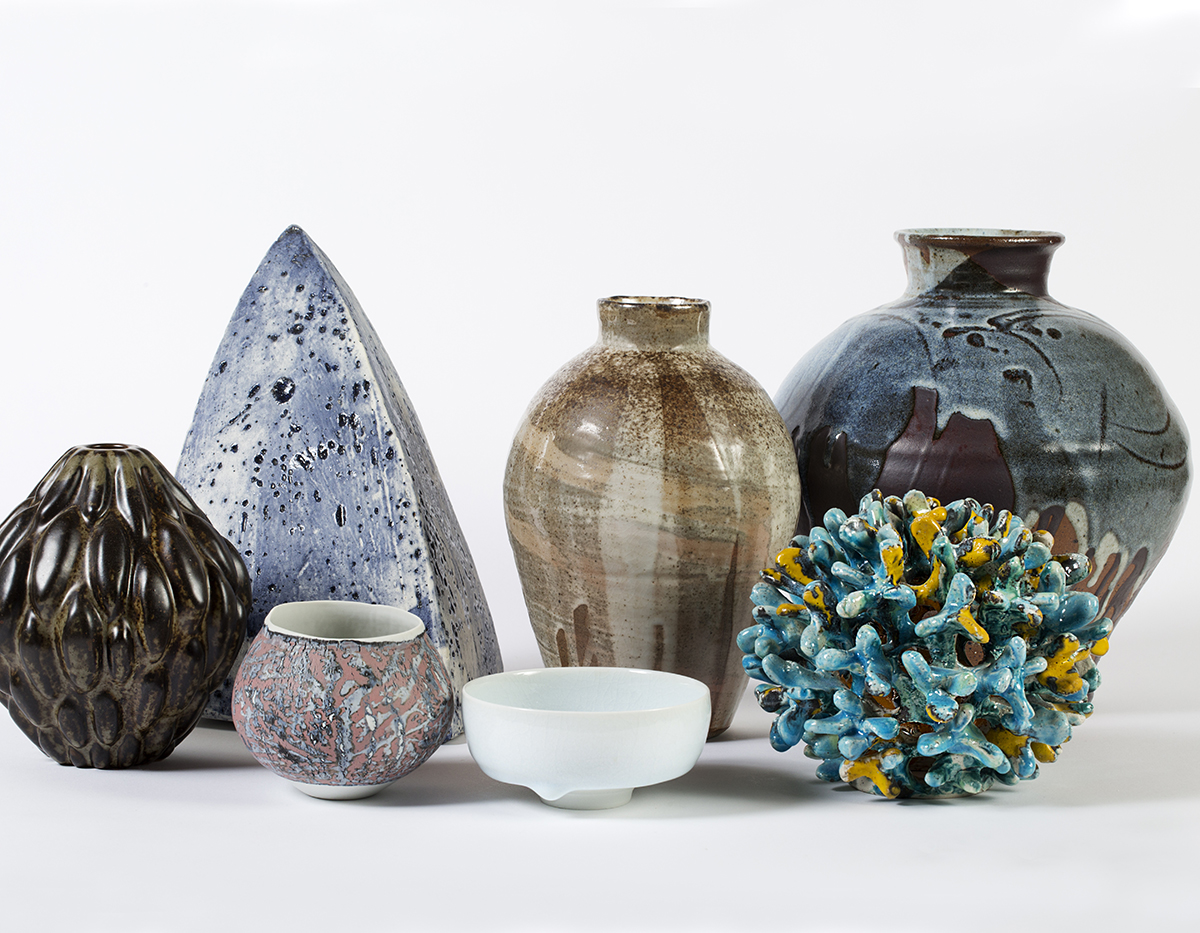 Keramik av Axel Salto, Gunhild Aaberg, Kristin Andreassen, Arne Ranslet, Göran Erlandsson, Astrid Anderberg och Anne Kjærsgaard. Tillhör Rian designmuseum, BIM Collection.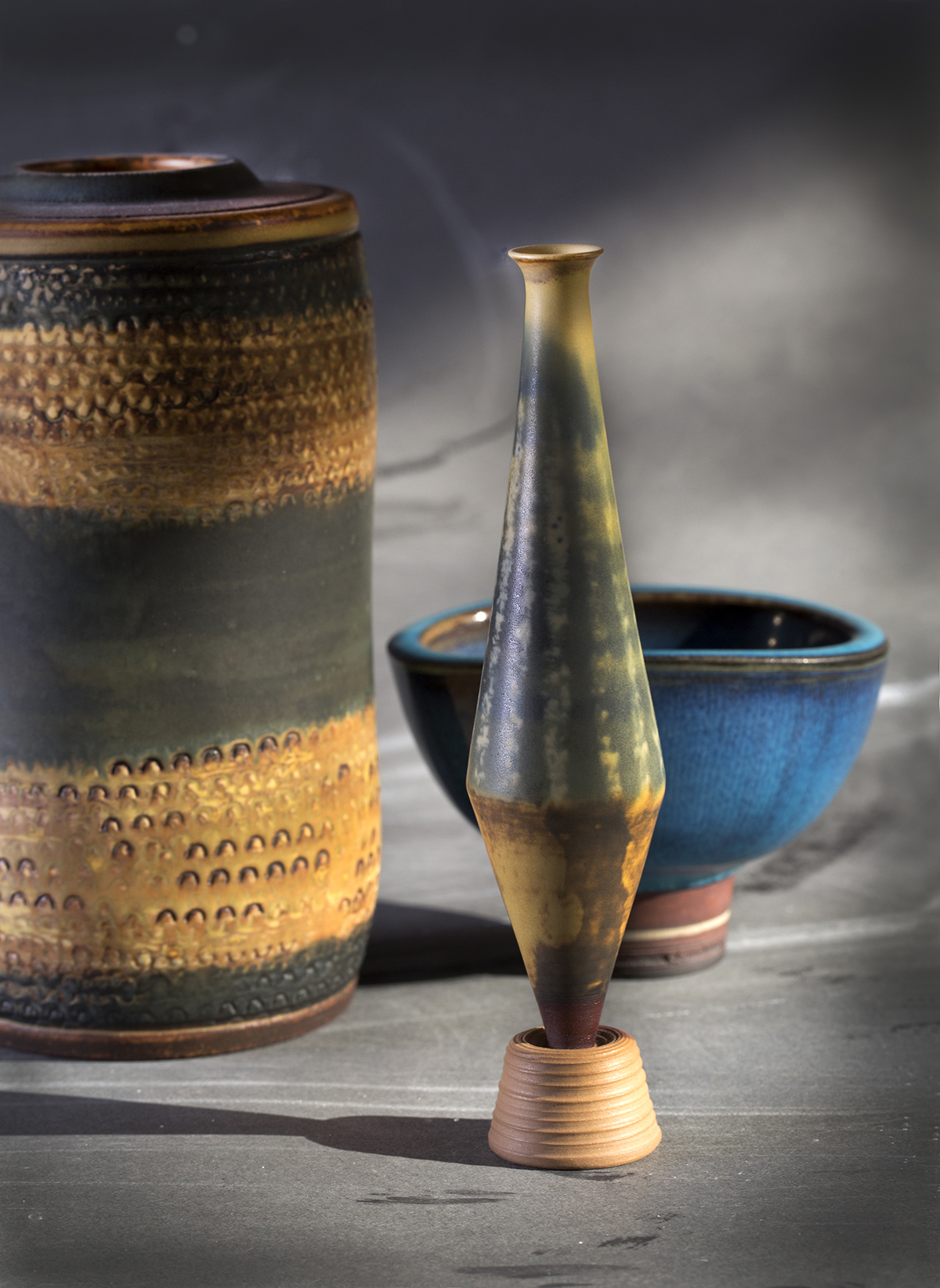 Wilhelm Kåge, vaser samt skål i Farstagods, utförda på Gustavsbergs porslinsfabrik, 1940- och 50-tal. Tillhör Rian designmuseum, BIM Collection.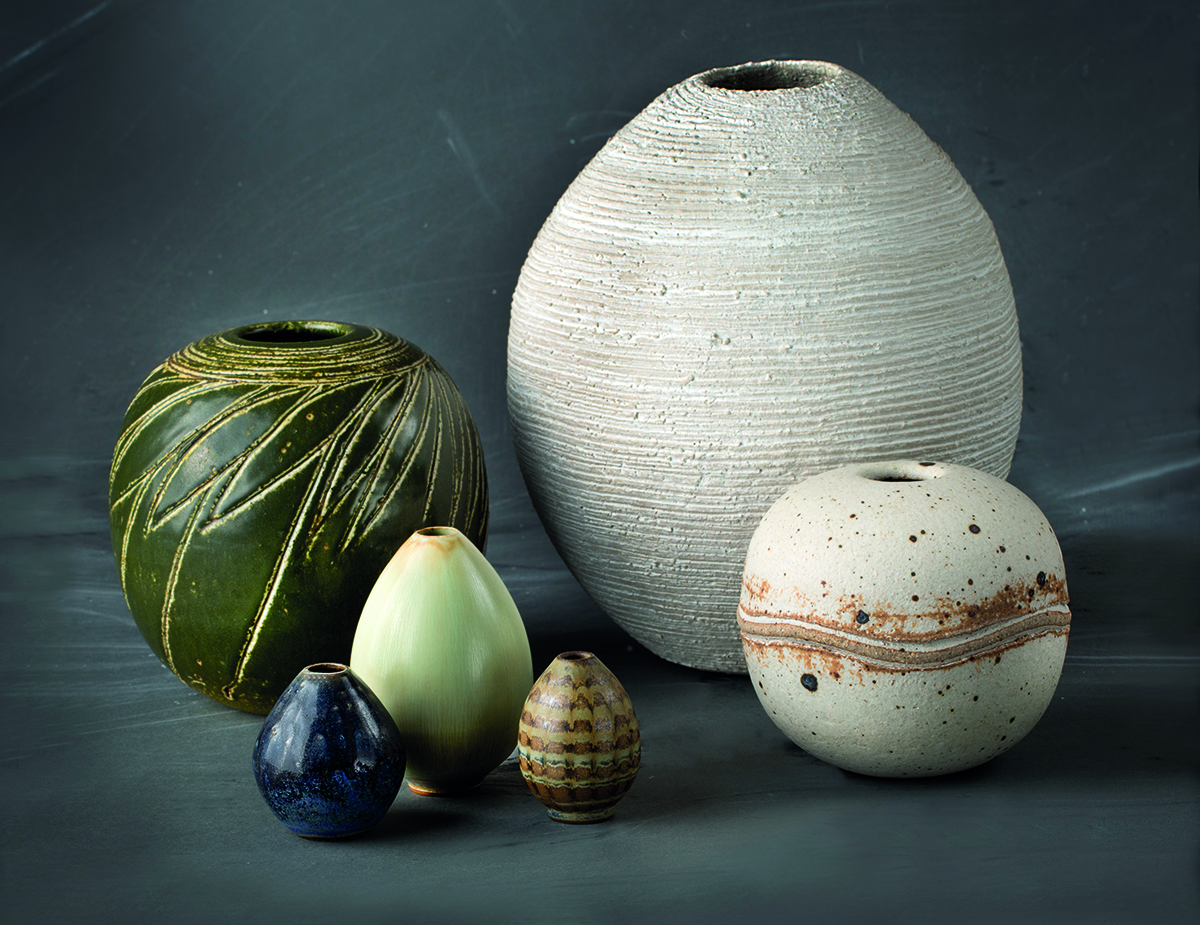 Keramik av Lisa Larson, Arthur Andersson, Berndt Friberg, Kati Touminen-Niittylä och Richard Manz. Tillhör Rian designmuseum, BIM Collection.
Top picture: Keramik av Olle Alberius, Stig Lindberg, Arne Ranslet, Britt-Louise Sundell, Robert Nilsson, Kennet Williamsson & Pasi Välimaa samt Axel Salto. Tillhör Rian designmuseum, BIM Collection. 
Photo: Patrik Johansson.

Skepparesträtet 2, 311 74 Falkenberg
0346-88 61 25
Rian's opening hours 
 
27/5–31/5 and 1/8–27/8

Tuesday–Sunday at 12.00–16.00
1/7–31/7

Tuesday–Sunday at 11:00 a.m.–4:00 p.m
Closed
Midsummer Eve, Midsummer Day
Opening hours Swerl Coffee
1/6–30/6
Saturday–Sunday at 11 a.m.–5 p.m
1/7–27/8
Wednesday–Sunday at 11 a.m.–5 p.m