A VERY CHARMING CHAIR
A very charming chair that brings a smile to your face. The Half & Half chair by Iskos catches the eye with an interesting shape, which is accentuated by the elegantly rounded arm-rests and the division of the fabric in the middle of the seat.

This chair is perfectly suited for lounge areas and public spaces.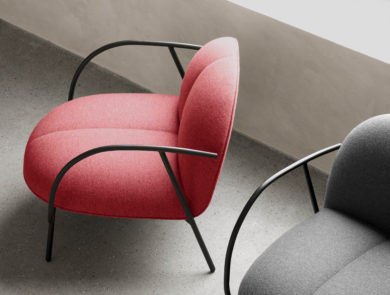 Aleksej Iskos
Function is a cornerstone of design, but just like love is much more than the reproduction instinct, design is much more than just a solution to a particular problem. We appreciate design not only for its practical purpose, but also for what it communicates to us, for the emotions it creates, for the memories it awakes – for the story it tells us. To tell this story, the designer appeals to both sense and sensibility, and the function becomes poetry. It is this poetry we fall in love with.